By SUSAN CLARY
Orlando Sentinel 2/7/02


The architects of Florida's death-penalty law were caught by surprise when the U.S. Supreme Court stalled executions in the state Tuesday while the justices determine if laws here and in 8 other states are unconstitutional.
Florida and the other states affected — Arizona, Alabama, Colorado, Delaware, Idaho, Indiana, Montana and Nebraska — allow a judge, rather than a jury, to decide if a criminal is put to death.
What the justices do with a case out of Arizona potentially could affect more than 800 inmates sentenced to die. Nearly 1/2 of those convicts — 372 — are on Florida's death row in Starke.
After the Supreme Court struck down executions nationwide in 1972, states began adopting new laws tailored to satisfy the court's constitutional objections to the death penalty. New laws in Florida were upheld by the Florida and U.S. supreme courts in 1976.
Since 1972, Florida judges have overruled 167 jury decisions to sentence defendants to life in prison and instead ordered defendants to death. The Florida Supreme Court has overturned so many of those cases on appeal that most judges no longer overrule a jury, though the law allows it.
"We tried to set up a statute that would be as fair and error-free as possible," said Judge Robert Shevin, of the 3rd District Court of Appeal in Miami, who was the state's attorney general at the time and helped to craft the laws. "We were able to take the position strongly by having the participation of the jury and judge and would not result in innocent people being executed. "Back then, the [U.S.] Supreme Court embraced our statute."
Ray Marky, the former assistant attorney general who presented the state's current death-penalty statutes to the state and federal courts for approval, said the Tuesday move caught him by surprise. "I'm really confused by all this," Marky said. "Perhaps the U.S. Supreme Court does not want to let anyone be executed in those states because it would telegraph what they are going to do in the Arizona case before they have even heard it."
Arguments set for April
At issue is whether the Arizona law, which allows a judge alone to decide sentencing in a capital murder case, is a violation of the Sixth Amendment, which guarantees every citizen the right to a trial by jury. The court will hear arguments in the case in April; it's not known when a ruling will come.
The death penalty exists in 38 states. Of the nine states in question, Arizona, Idaho and Montana have systems in which the judge unilaterally decides the sentence. In Florida, Alabama, Indiana and Delaware, juries make recommendations on life or death in a separate proceeding, but a judge makes the final call. In Nebraska and Colorado, a panel of judges imposes the sentence.
Orange-Osceola State Attorney Lawson Lamar said he thinks the U.S. Supreme Court is simply taking precautions in Florida while the justices decide the Arizona case. "I think it's purely a technical issue and this is just a delay," Lamar said.
Judge acting as jury?
The U.S. Supreme Court decided to take the Arizona case as a follow-up to a 2000 decision in which the court overturned a hate-crime sentence imposed on a New Jersey man. The judge added time to the man's sentence after trial by invoking a state law that allows judges to increase prison time for hate crimes. The Supreme Court found that this amounted to the judge acting as jury. In her dissent, Justice Sandra Day O'Connor foresaw a spillover into the death-penalty arena. Since then, scores of federal inmates have claimed that their sentences should be overturned in light of the New Jersey case.
That case "has just swept the country," said Don West, an Orlando criminal-defense attorney who has handled dozens of capital murder cases.
Florida may join case
Florida Attorney General Bob Butterworth may try to join Arizona in the Supreme Court case to try to maintain the current death-penalty system, spokesman Joe Bizzaro said. "We are considering [it], but no decision has been reached," Bizzaro said Wednesday. "Obviously, we would be protecting the state's interest topermit the carrying out of capital punishment."
The U.S. Supreme Court stayed the execution of Linroy Bottoson — sentenced to death for murdering Eatonville postmaster Catherine Alexander in 1979 — just 3 hours before he was scheduled to die Tuesday by lethal injection. Hours later, Gov. Jeb Bush announced he would halt today's scheduled execution of Robert Trease, 48, a Sarasota killer who doesn't have an attorney and has asked to die.
A Bush spokeswoman said the governor is taking a wait-and-see attitude toward the Supreme Court decision and declined to speculate on what the governor might do with other cases. "We do not have any other pending death warrants in front of us to make that decision," spokeswoman Lisa Gates said. "This is just a stay for Trease."
Bush will 'wait and see'
Gates said the governor's legal staff has discussed the Arizona case with the attorney general, but Gates declined to say if the governor would push a particular legal strategy. "He thinks we should wait and see what the Supreme Court does," Gates said. "They [the justices] want more time to look at this. That's why he issued those stays."
Assistant Deputy Attorney General Carolyn Snurkowski, who oversees all death-row appeals for the state, said the Supreme Court ruling could end up meaning only a temporary delay. "This is only staying this case so the court can look at the case more closely," she said. "I don't know what's going to happen beyond that point."
Articles
Aug 10, 2021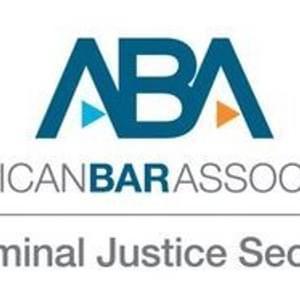 NEW

RESOURCES

: Capital Punishment and the State of Criminal Justice

2021