The Georgia Supreme Court granted a stay in the case of Alexander Williams.
Georgia, which has not had an execution in over 2 years, was scheduled
to execute Alexander Williams in the state's electric chair on August
24, 2000. Williams was only 17 years old at the time of the crime, and
is a diagnosed schizophrenic. Williams was represented by an attorney
who could not successfully name two criminal cases, and who was later
officially removed from the list of those qualified to handle criminal
cases. Williams was scheduled for a clemency hearing on August 22, 2000.
Under Georgia law, the Board of Pardons and Paroles has the exclusive
power to commute his sentence to life in prison. Former First Lady
Rosalynn Carter wrote to the Board expressing her concern in this case,
as did Mariam Wright Edelman, President of Children's Defense Fund.
(American Bar Association, August 2000) Visit the ABA Juvenile Justice Center's Web site for more information about the case and to read the letter from Mariam Wright Edelman requesting clemency for Williams.

Amnesty International issued a news release and a report on the Williams case. The report, "Abandoning Justice: The imminent execution of Alexander Williams, mentally ill child offender,"
notes that if Williams is executed, the United States will have
executed more juvenile offenders in just over seven months than the rest
of the world combined has executed in the past seven years. (Amnesty
International News Release, 8/16/00). The full report can be accessed on Amnesty International's Web site.
On January 25, 2000, Glen McGinnis
was executed for a murder committed during a robbery that occurred when
he was 17 years old. He had never used a gun prior to this incident and
never before been charged with any offense involving weapons. McGinnis
was executed in Texas by lethal injection, despite pleas from The Vatican, the European Union, and the American Bar Association.
Steven Roach, who was sentenced to death for a crime he committed when he was 17 years old, was executed on January 13, 2000 in Virginia.
Amnesty International Secretary General Pierre Sane sent a letter to
Governor James Gilmore asking him to grant clemency. "We in no way seek
to excuse that crime or belittle the suffering it has casued. We seek
only Virginia's compliance with international law and global standards
of justice," wrote Sane. Gilmore, however, denied clemency.
Douglas Christopher Thomas was executed on January 10, 2000. Thomas was executed in Virginia even
as doubts about his conviction developed. Shortly before his execution,
witnesses had come forward stating that Thomas' co-defendant, his
girlfriend Jessica Wiseman, admitted that it was she who killed her
mother, the crime for which Thomas was sentenced to death. Both Jessica
and Thomas were juveniles at the time of the crime. Jessica, who was 14
when she solicited Thomas to kill her parents, has already been
released. However, Thomas, who was 17 at the time, received the death penalty. The U.S. Supreme Court refused to hear Thomas' lawyers appeal contending that the International Covenant on Civil and Political Rights,
signed by the U.S., prohibits the execution of juvenile offenders.
Virginia Governor Jim Gilmore denied clemency despite pleas from the
European Union and the American Bar Association. (Richmond
Times-Dispatch, 1/11/00)
For the first time in 40 years, a 16-year-old offender was executed in the United States. Sean Sellers was executed in Oklahoma on February 4, 1999. Many people spoke out against the execution, including South Africa's Desmond Tutu, United Nations High Commissioner for Human Rights Mary Robinson, the American Bar Association and Bianca Jagger .
Sellers had been diagnosed with multiple personality disorder, though
that wasn't explained to the jury at his trial. The U.S. Court of
Appeals held that Sellers may be "factually innocent" of the
murders because of his mental illness, but then went on to say that
innocence alone is not sufficient to grant federal relief. (Daily
Oklahoman, 12/1/98). The last 16-year-old offender executed in the U.S.
was Leonard Shockley who died in Maryland's gas chamber in 1959.
Virtually all the countries in the world have signed an international treaty which forbids such executions (International Covenant on Civil & Political Rights). The U.S. is the only country
to ratify this treaty with an outstanding reservation regarding the
execution of juveniles. The Convention on the Rights of the Child also
forbids such executions, but the U.S. is one of the few countries in the
world which has failed to ratify this treaty.
Deterrence
Nov 08, 2022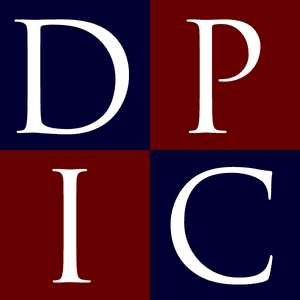 DPIC

Analysis: Pandemic Murder Rates Highest in Death Penalty States
Innocence
Jun 30, 2021
NEWS

BRIEF

: Ohio Death Row Exoneree Wiley Bridgeman Dies