For the First Time, No Death Sentences in Chicago in 2003
In the year since former Illinois Governor George Ryan's decision to grant clemency to all those awaiting execution in the state, no one has been sentenced to death in Cook County, which includes Chicago. This marks the first time since Illinois reinstated capital punishment in 1977 that the county has not had a death sentence. Cook County has historically sent the highest annual number of defendants to death row. Although Illinois currently has a moratorium on executions in place, prosecutors are still able to seek the death penalty for defendants accused of capital crimes. (Chicago Tribune, January 2, 2004) See DPIC's 2003 Year End Report.
Jurors Sentence Lee Malvo to Life Without Parole
Jurors in Virginia sentenced juvenile offender Lee Boyd Malvo to life in prison without parole after finding him guilty of murdering Linda Franklin, who was one of 10 victims killed during a series of shootings in October 2002. Malvo was 17 at the time of the crime. Attorney General John Ashcroft had cited Virginia's ability to impose "the ultimate sanction" in sending Malvo and his mentor, John Muhammad, to Virginia for prosecution. Virginia is one of only 21 states that allow the execution of those who were 16 or 17 at the time of their crime. Since the death penalty was reinstated in 1976, Virginia is one of only six states that have executed someone whose crime was committed as a juvenile. (Associated Press, December 23, 2003). See Juveniles.
New York Appeals Court Overturns Second Death Sentence

New York's highest court has overturned the death sentence of James F. Cahill, one of six men remaining on the state's death row. The Court found that the trial judge made errors in screening the jurors who convicted Cahill and sentenced him to death. In its 4-2 ruling, the Court also noted that prosecutors had not proven the "aggravating factors" required by New York's death penalty law. Cahill will now serve a sentence of life in prison. (New York Times, November 26, 2003)
Despite the fact that New York has spent tens of millions of dollars on death penalty prosecutions, both cases reviewed by the state's highest court have been reduced to life sentences. See Costs.
Washington Judge States Death Penalty "No Longer Has Validity"

In a Seattle Times op-ed reflecting on the plea agreement for serial killer Gary Ridgway resulting in a life without parole sentence (read more), Washington State Superior Court Judge David A. Nichols stated that the "death penalty as a response to any criminal behavior no longer has validity and should be repealed, because it is impossible to administer with justice and fairness." He further noted:
"We are a nation of laws, ideally applied fairly and proportionally; but we have 50 different death-penalty laws, all of which have different criteria of application. Whether or not to charge or pursue the death penalty is left entirely up to elected prosecuting attorneys, who are often driven by political, social or financial constraints; or, as in this case, circumstances which cause the prosecutor to back down.
"Gross numbers of executions are being carried out in some states or regions of the country. An alarming number of convictions have been found to be wrong, and the death penalty is unfairly inflicted upon the poor, minorities and the under-represented.
"There is simply no way the death penalty statute can be administered fairly. There are too many variables and inconsistencies to allow any person interested in justice to support.
"With its repeal, we would stop its inequitable application, the unconscionable costs associated with its administration, and the endless appeals. There is perhaps a risk that by giving up the death penalty, we would surrender leverage we might have against a Gary Ridgway to reveal the details of what he did, but that is a small price to pay for getting rid of that part of the criminal code that mocks our notions of justice under the law.
"A life of incarceration with no hope of ever getting out may seem a small penalty to pay when applied to the worst of our wrongdoers, but the death penalty has no place in a sentencing scheme that strives for justice and fairness to all our citizens."
(Seattle Times, November 8, 2003) See New Voices.
Serial Killer Receives Life Sentence While 3,500 Others Face Execution

In a plea agreement reached with Washington state prosecutors, Gary Ridgway, a Seattle-area man who admitted to 48 murders since 1982, will serve a sentence of life in prison without parole. Prosecutors spared Ridgway from execution in exchange for his cooperation in leading police to the remains of still-missing victims. (Associated Press, November 5, 2003) The state's plea agreement raises questions of proportionality in sentencing when compared with the other inmates on the state's death row. The arbitrary and unpredictable application of capital punishment once led the U.S. Supreme Court to hold that the death penalty was unconstitutional in 1972. In Furman v. Georgia, one of the concurring Justices described receiving the death penalty as random as being "struck by lightning"—the facts of the crime carried little weight in predicting who would receive capital punishment.
25 Year-old Death Sentence Unanimously Reversed by Alabama Supreme Court

On October 3, 2003, the Alabama Supreme Court unanimously reversed Phillip Tomlin's death sentence and ordered him resentenced to life in prison without parole, marking the Court's first ruling to create a standard of review for judicial override in the state. Tomlin had been on death row for more than 25 years despite the fact that four juries have recommended that he receive a life sentence for his alleged role in a Mobile, Alabama, revenge killing. In each of those cases, the trial judge overrode the jury to impose a death sentence because Tomlin's co-defendant, John Daniels, was sent to death row. In its decision, the Court noted, "It would be inconsistent to hold that Daniels's sentence could properly be used to undermine the jury's recommendation of life imprisonment without the possibility of parole." The Court's opinion also noted an earlier Alabama Supreme Court ruling that concluded that even a 10-2 jury recommendation should be given strong consideration by the sentencing judge. Tomlin was represented by his pro-bono attorney, University of Chicago law professor Bernard Harcourt. Mobile Register, October 4, 2003, and Attorney Press Release, October 7, 2003).
Federal Judge Declares Electrocution Unconstitutional and Ring v. Arizona to be Retroactive

In a decision vacating the death penalty for Nebraska death row inmate Charles Jess Palmer, U.S. District Court Judge Joseph Bataillon declared that electrocution is unconstitutional. Bataillon wrote, "In light of evidence and evolving standards of decency, the court would find that a death penalty sentence imposed on a defendant in a state that provides electrocution as its only method of execution is an unnecessary and wanton infliction of pain." Nebraska is the only state that maintains electrocution as its sole method of execution. Bataillon's ruling also stated that the U.S. Supreme Court's decision in Ring v. Arizona - which held that it is unconstitutional to have a judge, rather than a jury, decide eligibility for a death sentence - is retroactive and applies to Palmer's case. The judge further decried the lengthy period of time Palmer has spent on death row. Palmer remains incarcerated with a sentence of life imprisonment. (Lincoln Journal Star, October 10, 2003) See Ring v. Arizona, and Methods of Execution.
Death Penalty Declines in Key Areas

Philadelphia, Pennsylvania and Pima County, Arizona have been the main jurisdictions in their respective states for death sentences in the past. Now they are sending considerably fewer people to death row or seeking the death penalty less. Philadelphia prosecutors have sought the death penalty 24 times since last September, but jurors from the city have not sent anyone to death row in more than a year. In fact, the city has only secured death sentences against 4 people since 2000. In the majority of cases where jurors have chosen not to send defendants to death row, they have imposed a sentence of life in prison without parole. Cathie Abookire, a spokeswoman for Philadelphia District Attorney Lynne M. Abraham, noted: "When someone wants to plead guilty to the crime of murder, and we know that life means life in Pennyslvania, then we are all for it. It gives the family some peace of mind, because it is over. There are not going to be 20 years of appeals." (Associated Press, October 3, 2003)
Similarly, the number of death sentences pursued in Pima County, Arizona has decreased by a third. "We've made a conscious effort to limit the death notices to the worst cases. We have a fuller discussion about can we - and should we - pursue death. It's a more thoughtful process," said prosecutor Rick Unklesbay. The policy shift was embraced by victim advocate Gail Leland, who stated, "I think the process and the options that we have now regarding sentencing have really been improved." (Associated Press, October 5, 2003).
Fewer Death Sentences Sought in New York

Eight years after the death penalty was reinstated in New York, the number of death sentences sought by prosecutors has sharply declined. According to the New York Capital Defender Office, the number of death penalty notices filed has dropped from a record-high 14 in 1998 to just two so far in 2003. Howard R. Relin, a long-time district attorney in Rochester and death penalty supporter, noted: "D.A.'s are being more and more careful in making that determination. There's a sense of realism that has set in to prosecutors around New York State, as a result of the jury verdicts we have seen throughout the state." Richard Brown, the Queens district attorney, added that prosecutors have come to understand that the suffering of murder victims' relatives is often prolonged in death penalty cases because of the years of legal warfare and that capital cases are a drain on prosecutors' time and budgets. He stated, "Particularly at a time of fiscal crisis, it is very difficult to justify taking experienced prosecutors away from handling other violent felonies." Death sentencing has also been declining in other states around the country. (New York Times, September 21, 2003)
Judge Imposes Life Sentence for Victims' Sake

Baltimore County Judge Dana M. Levitz recently sentenced a man convicted of murder to two life terms without parole, in part because of its possible effects on the victims' families. Levitz said, "The devastating effect that this unending litigation has on the innocent families of the victims is incalculable. By imposing a death sentence, I ensure that the victim's families will be subjected to many more years of appeals." Family members also noted that the decision gave them the peace of mind they have been searching for. A sister of the victim noted, "I'm pleased with the sentence because I think I might get some closure from this. I didn't want him out on the street anymore, but killing him wasn't the answer either." (Baltimore Sun, July 26, 2003). See Victims.
New York Times Magazine Examines Why Death Penalty Jurors Are Sparing Lives

A recent article by Alex Kotlowitz in the New York Times Magazine examined why jurors who affirmed their willingness to impose a death sentence are increasingly voting for life in capital cases. The article noted:
Over the past few years, detective work and advances in DNA technology have uncovered a frighteningly high number of wrongfully convicted, especially on death row. But there may be another, albeit quieter, revolution taking place, out of view, in jury rooms. The number of death sentences handed down has dropped precipitously, from a modern-day peak of 319 in 1996 to 229 in 2000, and then to 155 in 2001. And a study released just last month reported that in 15 of the last 16 federal capital trials, jurors chose life sentences over death.
There are a number of factors at work here. In early 2000, Gov. George Ryan of Illinois, staggered by the number of wrongful convictions in his state, declared a moratorium on executions. It received a good deal of national press and undoubtedly made some prosecutors and jurors more cautious. (Last January, Ryan went beyond a moratorium; he pardoned four inmates and commuted the sentences of the other 167 on Illinois's death row.) Additionally, the murder rate has been in a steady decline, though that has been going on for some time.
There are two factors, however, that more than anything else may help explain the decline in death-penalty sentences. One is the increasing availability of life without parole as an option, which all but three death-penalty states now offer. In polls, three-fourths of Americans say they believe in the death penalty. But when asked whether they'd support capital punishment if life without parole was an option, the number is reduced to half.
The other contributor, perhaps tougher to measure, is a development over the last decade: an increasing number of defense attorneys have become more skilled and resourceful in persuading jurors that the lives of their clients are worth saving.
(New York Times Magazine, July 6, 2003). See Innocence.
Texas Fails to Pass Life Without Parole Bill

The Texas Senate recently rejected legislation to provide juries with the sentencing option of life in prison without the possibility of parole. Passage was opposed by some prosecutors who feared the sentencing option would discourage juries from giving death sentences. The bill was defeated despite the fact that 72% of Texans support the option of life without the possibility of parole. Texas, which leads the nation in executions, is one of only three death penalty states that does not allow life sentences without parole. (Houston Chronicle, April 23, 2003)
Orange County Juries Reject Death Verdicts in 2002

For the first time in a decade, juries in California's conservative Orange County did not send a single defendant to death row last year. While Orange County juries have a history of siding with prosecutors in death penalty cases, each of the four capital convictions sought in 2002 resulted in a deadlocked jury. In the past, despite its low crime rate, Orange County has sent 47 inmates to California's death row since the death penalty was reinstated. (Los Angeles Times, January 20, 2003).
Sentencing Alternatives
Aug 21, 2023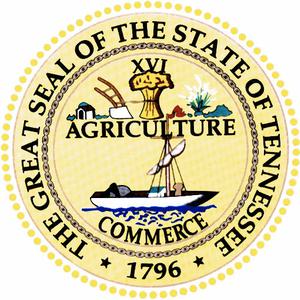 Brain Scans of Tennessee Man Who Admits to Killing Eight Convince Prosecutors to Drop Death Penalty
Sentencing Alternatives
Mar 21, 2023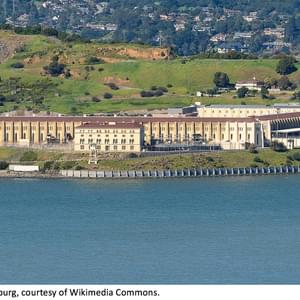 California to Close San Quentin's Death Row as Part of a Broader Prison Reform
Sentencing Alternatives
Oct 13, 2022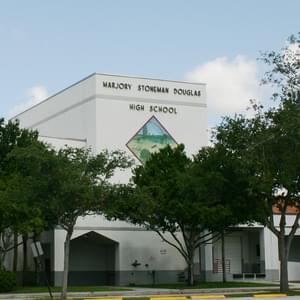 Non-Unanimous Florida Jury Sentences Nikolas Cruz to Life Without Parole for Parkland School Shootings