Passed a bill in May 2003, exempting the mentally retarded from the death penalty in which retardation, described as "significantly subaverage general intellectual functioning," will be determined before the trial. For more information regarding this legislation, Click Here.
Nevada Governor Kenny Guinn signed into law four pieces of legislation regarding the death penalty:

Assembly Bill 17 increased pay for lawyers who defend death penalty cases. (Signed May 12)
Assembly Bill 15 outlawed the death penalty for the mentally retarded. (Signed May 21)
Assembly Bill 13 eliminated the three-judge panel formerly used for sentencing in capital cases when there were hung juries, guilty pleas, or bench trials. If the jury deadlocks on sentencing, the judge decides whether to empanel a new jury or impose a life sentence. (Signed June 9) (See DPIC's page on Ring v. Arizona.)
Assembly Bill 16 allows DNA testing to be used as evidence on appeal in cases tried prior to the development of DNA testing. (Signed June 9)
Two other pieces of death penalty legislation were defeated in the Senate Judiciary Committee: Assembly Bill 14, which would have given defense lawyers the final argument at trial and would have added mental illness as a mitigating circumstance in capital cases, and Assembly Bill 118, which would have prohibited the death penalty for minors. (Source: Reno Gazette-Journal, June 23, 2003)
The Nevada Assembly's Subcommittee to Study the Death Penalty and DNA Testing recently made a series of recommendations to reform Nevada's death penalty policies. Among the reforms supported by the panel are:

ending the practice of executing those with mental retardation
discontinuing the use of a three-judge panel in capital cases where there is a hung jury, and replace the current policy with an automatic sentence of life without parole or a new jury
improving DNA testing in capital cases
reducing the number aggravating factors that prosecutors can bring up during capital trials and increasing the number of mitigating factors that defense attorneys can use to defend clients facing a death sentence
urging the state Supreme court to take steps to ensure proper legal representation for defendants in capital cases and to provide judges with continuing education on how to handle these cases
conducting a study to determine the costs to local and state government to maintain the death penalty. (Associated Press, June 14, 2002).

An eight member committee was recently appointed to study Nevada's death penalty before the 2003 Legislative session opens. Headed by Assemblywoman Sheila Leslie, a death penalty opponent, the group was formed by the Legislative Commission. A study of the death penalty was ordered after a bill was introduced last session to abolish capital punishment. (Las Vegas Sun, 9/7/01)
Nevada
Dec 21, 2022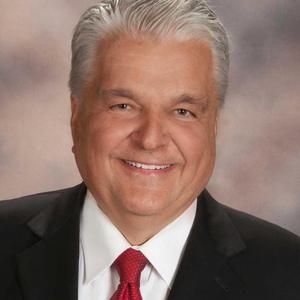 Judge Blocks Nevada Board of Pardons Vote on Death-Row Commutations