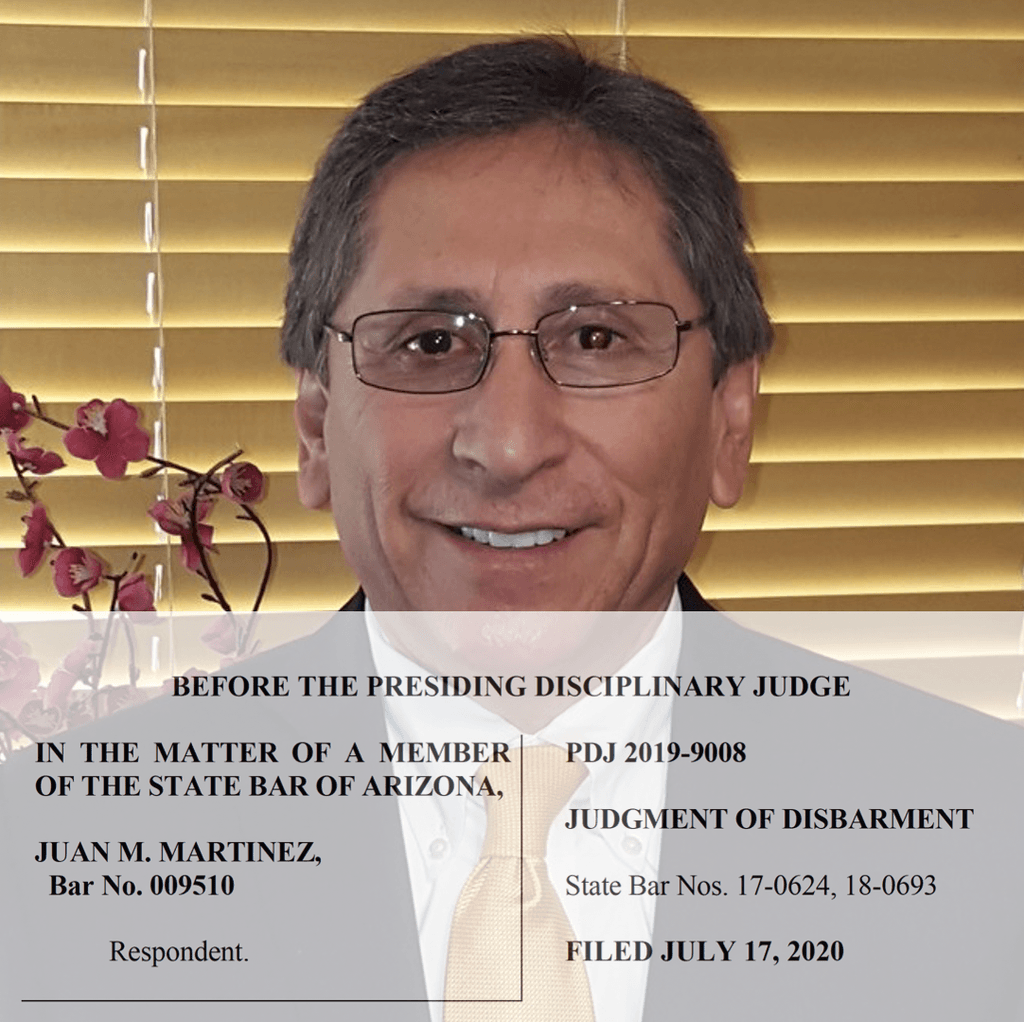 NEWS (7/17/20) — Arizona: Former Maricopa County homicide prosecutor Juan Martinez, who has repeatedly been cited for misconduct in death-penalty prosecutions, has been disbarred. Martinez consented to the action by the State Bar of Arizona, avoiding a public hearing on multiple charges of sexually harassing female co-workers in the Maricopa County Attorney's Office. The disbarment trial was also expected to include evidence that, during the high-profile capital murder trial of Jodi Arias, Martinez leaked information to a blogger with whom he was having a sexual relationship and then lied to investigators about their relationship.
Martinez's disbarment comes less than three months after the Arizona Supreme Court had reprimanded him on findings of prosecutorial misconduct in five different capital cases. Martinez is one of at least six prosecutors who have been named prosecutor of the year by the Arizona Prosecuting Attorneys Advisory Committee whom appellate courts have later found to have committed prosecutorial misconduct or other inappropriate behavior during capital prosecutions.
Sources
Lauren Castle, Former Maricopa County pros­e­cu­tor Juan Martinez dis­barred, Arizona Republic, July 17, 2020; Jacques Billeaud, Prosecutor in Jodi Arias mur­der case agrees to dis­bar­ment, Associated Press, July 17, 2020; Michael Kiefer, The Gray Area of Courtroom Conduct, Part 3: A Look at Juan Martinez, Arizona Republic, October 29, 2013.
Read the Juan Martinez Judgment of Disbarment.