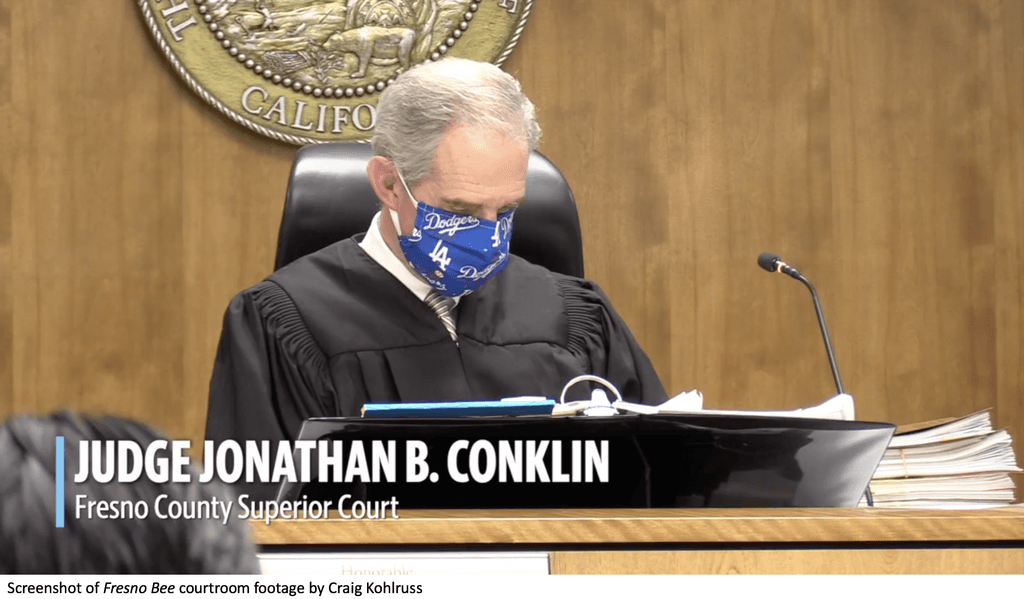 NEWS (4/24/20) — California: The death penalty trial of Kori Muhammad for the killings of four people in two separate incidents ended without advancing to a penalty phase just two days after a Fresno County jury convicted him of one count of first-degree murder and three counts of second-degree murder. The trial had been interrupted by coronavirus court closures, with guilt-phase jury deliberations halted for four weeks in March, then completed on April 22.
Prosecutors agreed to withdraw the death penalty in exchange for Muhammad's withdrawal of his insanity plea. A sanity hearing had been scheduled for April 27, 2020 in front of Judge Jonathan B. Conklin (pictured). The resolution of the case avoided the necessity of bringing jurors, lay and expert witnesses, the defense and prosecution teams, and court personnel into the courthouse for a potentially extensive penalty-phase proceeding.
---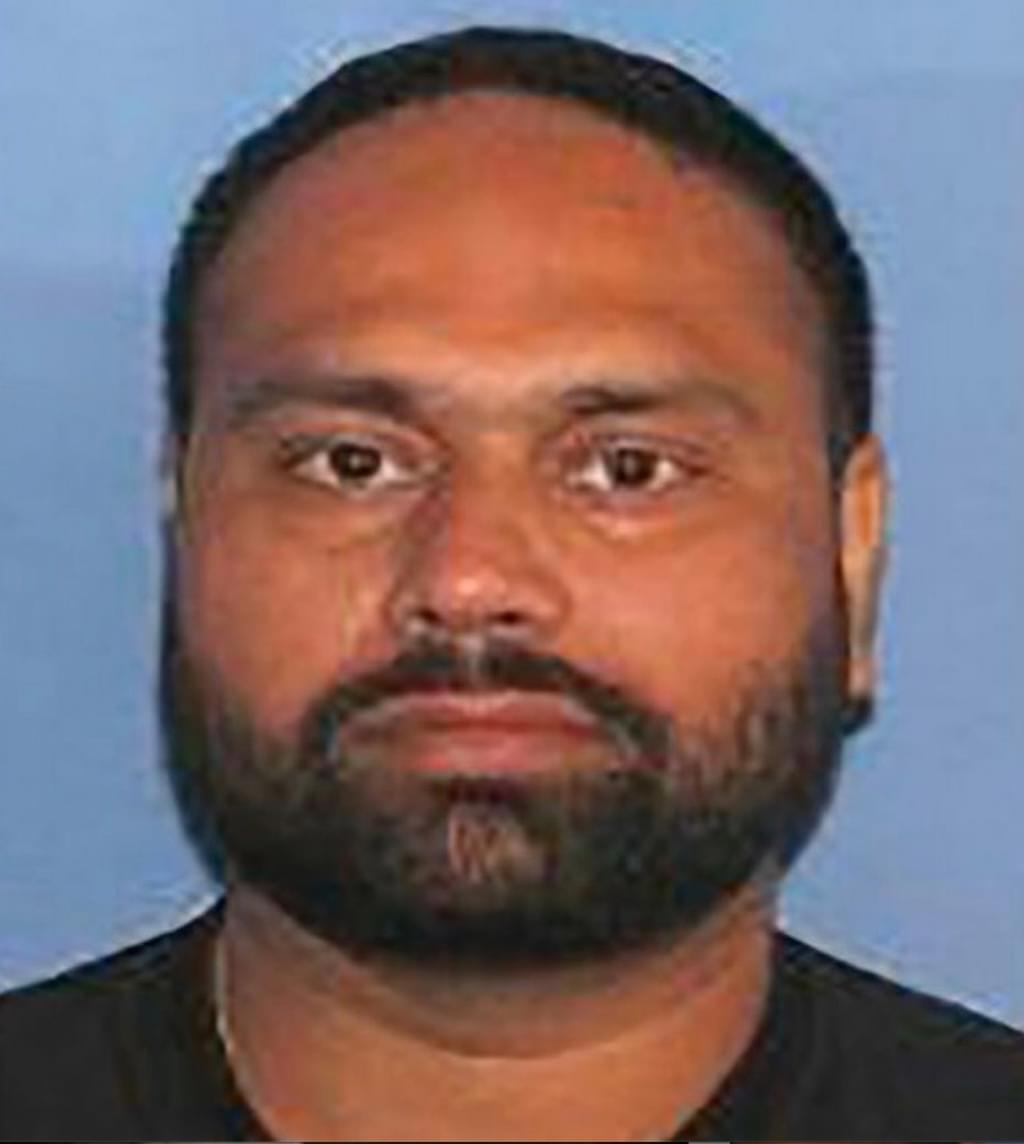 NEWS (4/24/20) — Ohio: The Butler County Court of Common Pleas has rescheduled a hearing on a motion to suppress evidence in the death-penalty trial of Gurpreet Singh, as a result of health concerns related to the coronavirus pandemic. Singh is charged with killing his wife and three other family members.
The suppression hearing, which began with a day-long hearing in March, was initially continued for two weeks and then delayed again until April 27. It is now scheduled for June 22. It is anticipated that the pending September 21, 2020 trial date will be rescheduled at that time.
---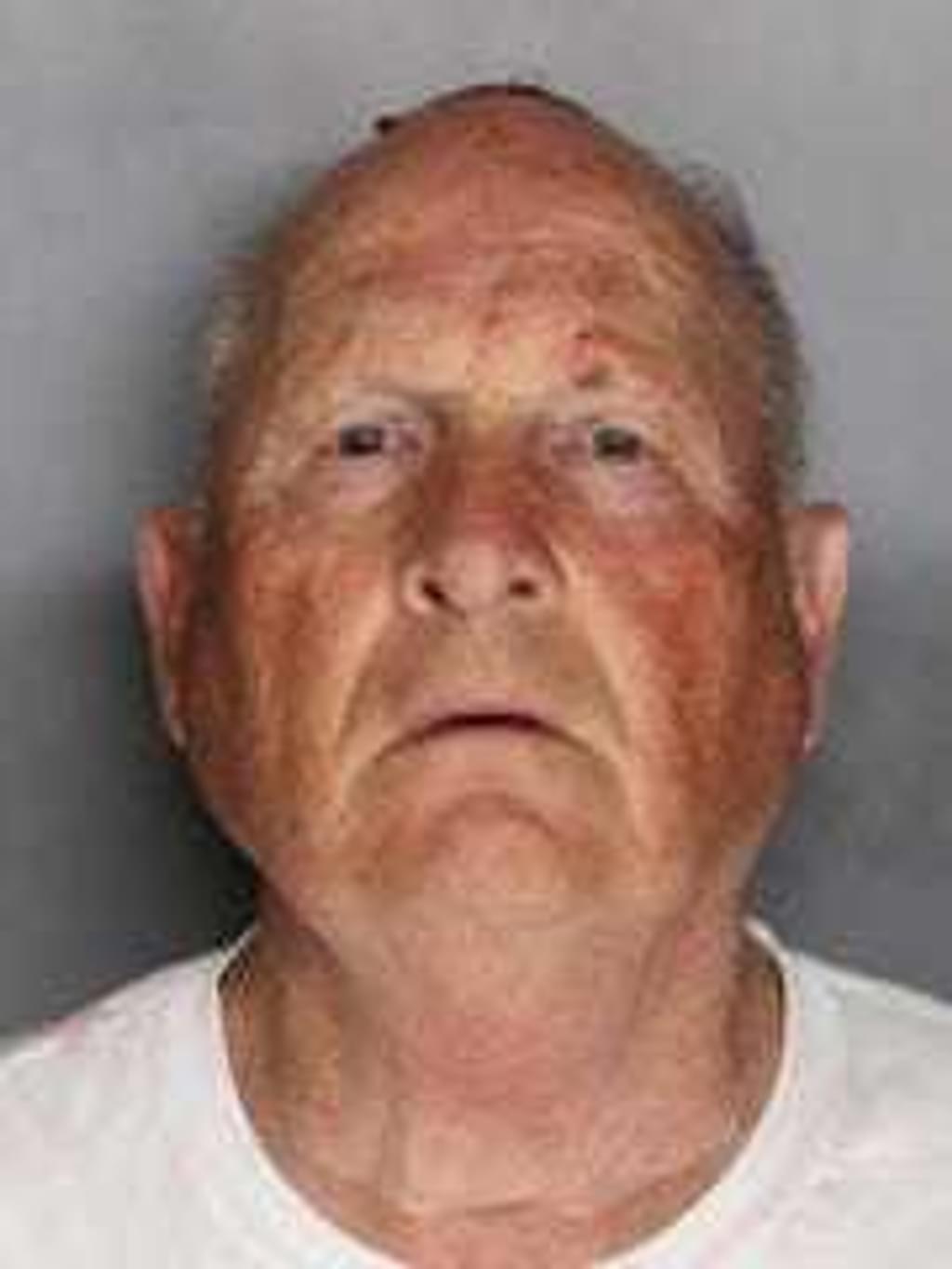 NEWS (4/22/20) — California: Citing coronavirus health concerns, a Sacramento County Superior Court judge has rescheduled an April 22, 2020 motions hearing and delayed the scheduled May 12 preliminary hearing of 72-year-old Joseph DeAngelo, charged with 13 murders and other felonies allegedly committed in the 1970s and 1980s in six California counties. Prosecutors are seeking the death penalty against DeAngelo, alleged to be the so-called "Golden State Killer." He and many of the 150 witnesses expected to testify at the preliminary hearing are in the age range that is most vulnerable to the COVID-19 virus.
The Sacramento County courts are currently closed until May 19. The court set a new June 29 date for argument on the pending motions in the case.
---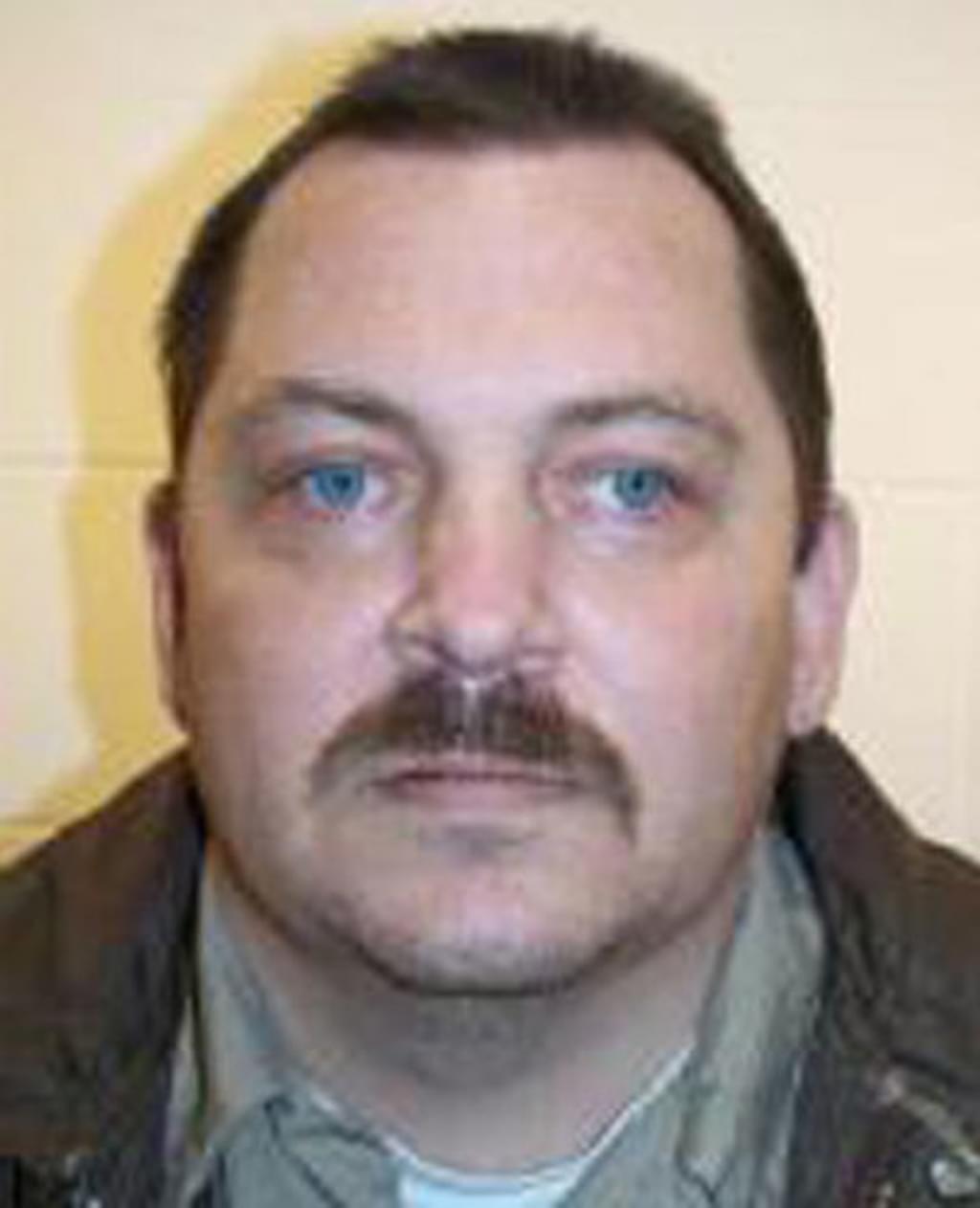 NEWS (4/17/20) — Nebraska: A Saline County trial court judge has issued an order postponing the first step of the sentencing phase of Nebraska capital defendant Aubrey Trail's death-penalty trial. The penalty trial — which under Nebraska law consists first of a determination of whether aggravating circumstances exist that make a defendant eligible for the death penalty and then a penalty hearing conducted in front of a three-judge panel — was pushed back from June 23-26 to December 15-18.
A jury convicted Trail in July 2019 of first-degree murder in the killing and dismemberment of a store clerk. Trail, who slashed his neck with a razor in the courtroom in June 2019 after cursing the jury, and emailed the Lincoln Journal-Star in January 2020 to say "If I am sentenced to death, I will file a suit to try and force the state to carry out the sentence in a timely fashion," waived his right to have a jury decide his death-eligibility.
This is the second significant delay in the penalty proceedings for Trail. In February 2020, District Judge Julie Smith — who as General Counsel to the Nebraska Department of Correctional Services had drafted the state's execution protocol — recused herself from the sentencing panel after charges that her participation in Trail's sentencing would create an appearance of judicial bias.
Sources
Bethany Clough, Kori Muhammad tri­al: Death penal­ty off the table for mass shoot­er. Here's why, Fresno Bee, April 24, 2020; Corin Hoggard, Insanity plea dropped, death penal­ty dropped in Kori Muhammad mur­der tri­al, KFSN, April 24, 2020; Robert Rodriguez, Kori Muhammad tri­al: Jury reach­es ver­dict for mass shoot­er who killed four, Fresno Bee, April 22, 2020; Lauren Pack, Hearing for man charged in West Chester quadru­ple homi­cide moved to June, Butler County Journal-News, April 24, 2020; Megan Diskin, Preliminary hear­ing for sus­pect­ed Golden State Killer delayed by coro­n­avirus, Ventura County Star, April 22, 2020; Sentencing post­poned in death penal­ty case, Associated Press, April 17, 2020.

Photo cred­it: Screenshot from Fresno Bee court­room footage of the Kori Muhammad tri­al by Craig Kohlruss.
Jan 04, 2023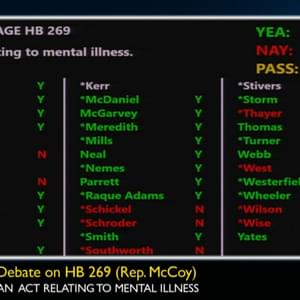 2022

Legislation Activity