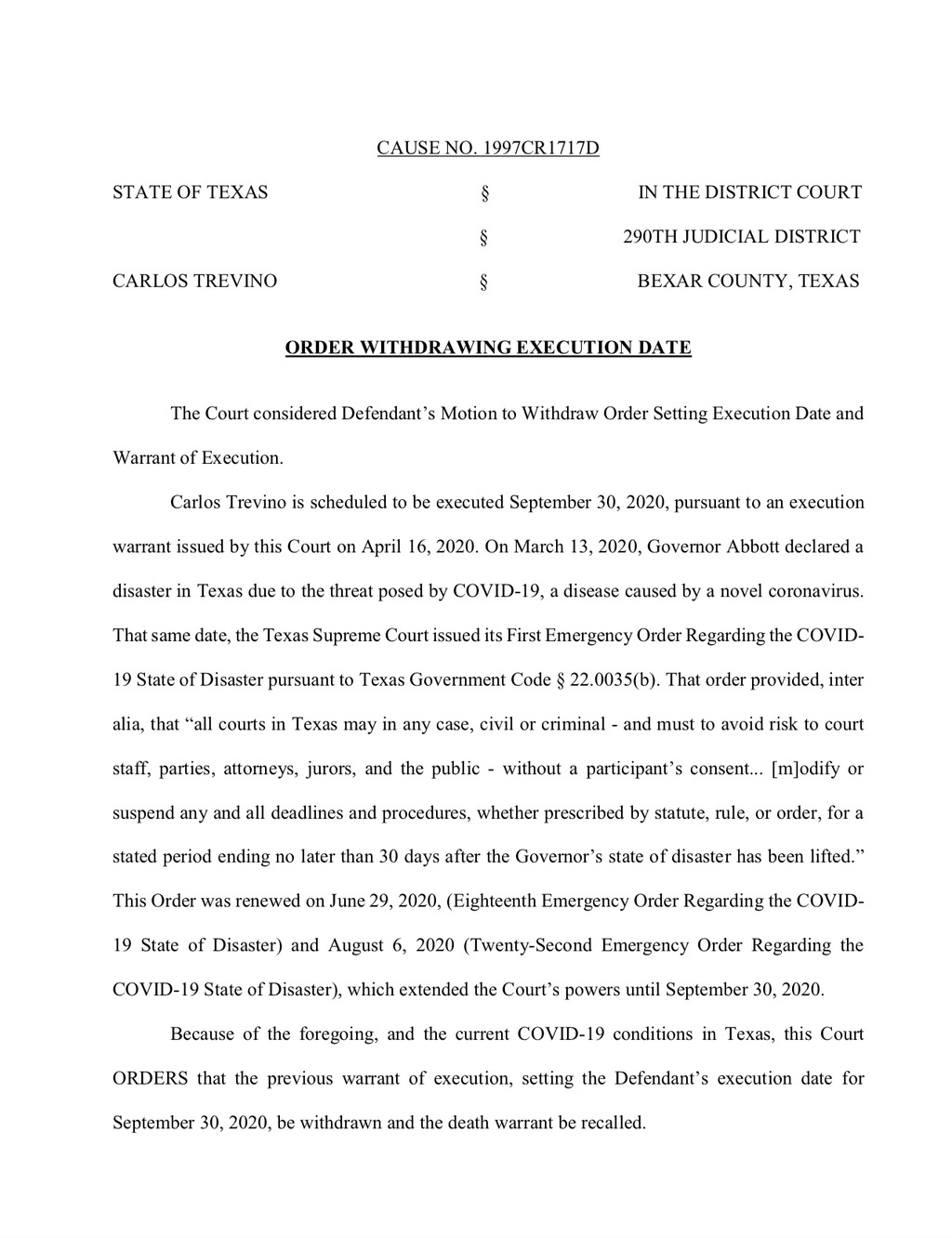 NEWS (9/15/20) — Texas: A Bexar County trial court judge has issued an order withdrawing the death warrant that had scheduled Carlos Trevino's execution for September 30, 2020. The court cited "the current COVID-19 conditions in Texas" as the grounds for postponement.
The order was the third time in 2020 that Trevino's execution had been rescheduled. His execution was initially scheduled for March 11, 2020, but was postponed until June 3. Shortly thereafter, Governor Greg Abbott declared a state of emergency in Texas because of the coronavirus pandemic. On April 15, the Bexar County court withdrew that death warrant because of the pandemic and rescheduled Trevino's execution for September 30. This time, the court scheduled a hearing for March 5, 2021 to set a new the execution date.
The court's action marks the 11th time a planned state execution has been put off because of COVID-19. Texas has halted eight executions because of the coronavirus and Tennessee has halted three others.