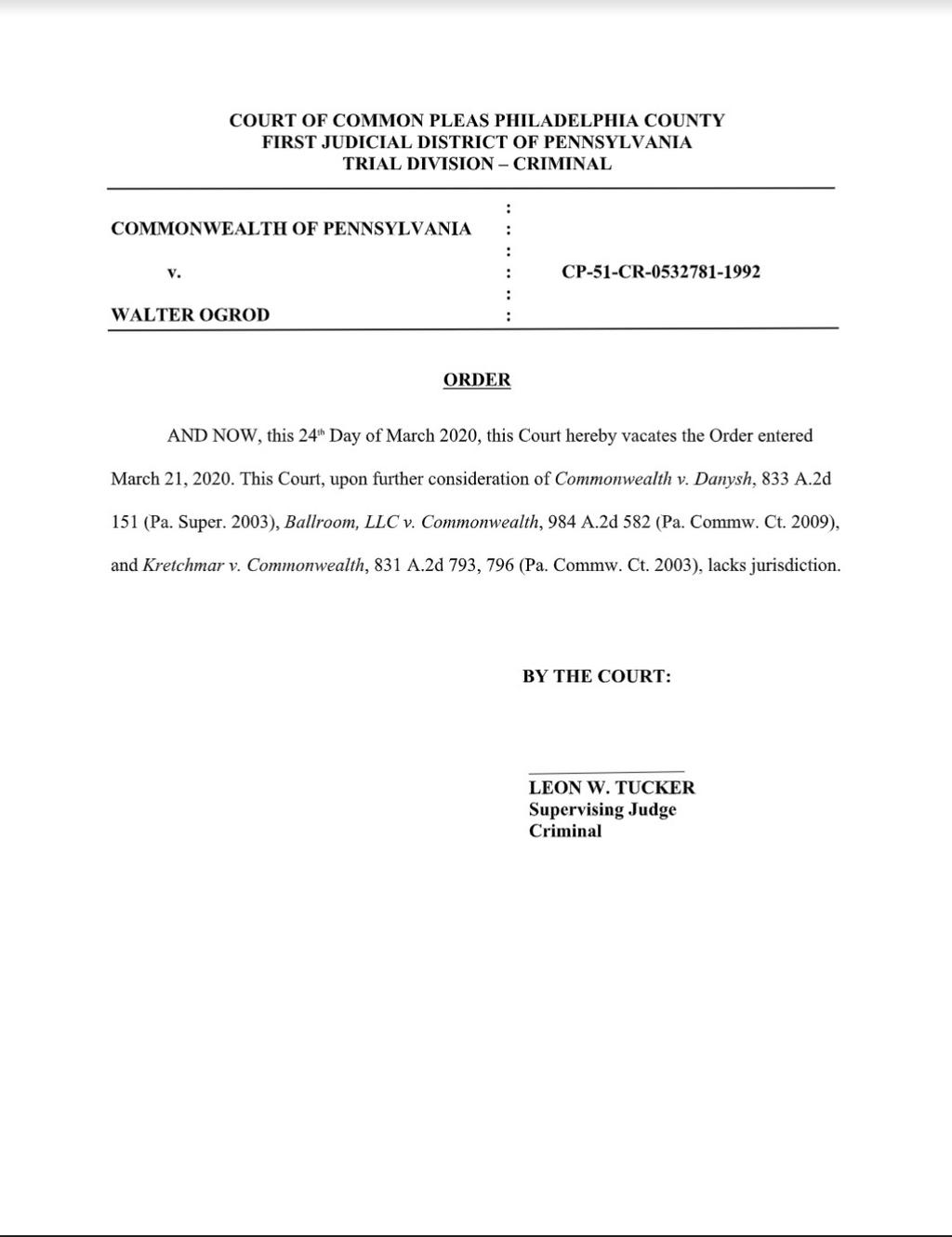 NEWS (3/25/20): Pennsylvania—Citing lack of jurisdiction, the Philadelphia Court of Common Pleas has vacated an emergency order it issued on Saturday that had directed the Pennsylvania Department of Corrections (PaDOC) to transport Walter Ogrod from death row to an independent hospital to obtain immediate testing and treatment for symptoms of the COVID-19 coronavirus.
Ogrod, who prosecutors concede is "likely innocent" and is entitled to a new trial, had symptoms of coronavirus infection, including a dry cough, a fever that reached 106°F, and respiration he described as "like breathing through a sponge." Prison medical care had reportedly been limited to giving him Tylenol and moving him in and out of isolation.
The PaDOC had defied the court's emergency order over the weekend, sending a letter to the court challenging its personal and subject matter jurisdiction to rule on the matter. PaDOC argued that the department was not a party to Ogrod's criminal case and that orders concerning prison medical care were beyond the authority of county criminal courts. Citing cases supplied by PaDOC, the order summarily stated, without further explanation: "This Court, upon further consideration … lacks jurisdiction."
On February 28, 2020, Ogrod and the Philadelphia District Attorney's office filed a Joint Stipulation in the trial court describing why new evidence required Ogrod's conviction to be set aside. The DA's Conviction Integrity Unit filed an accompanying brief calling Ogrod's conviction a "gross miscarriage of justice" based upon "false, unreliable and incomplete" evidence and police and prosecutorial misconduct, and said that Ogrod was "likely innocent." The trial court refused to accept the stipulation, set a hearing date for March 27, and then rescheduled the proceedings for early June.
On March 18, 2020, alleging that he not received COVID-19 testing or appropriate treatment for the virus, Ogrod filed two emergency motions in the Philadelphia court. One sought emergency medical intervention. The second urged the court to issue an expedited ruling on the claims the Philadelphia District Attorney's office has conceded entitle Ogrod to a new trial. Ogrod's lawyers said they are continuing to seek an immediate ruling from the court on the second motion.
Ogrod has been in prison nearly three decades and on death row for the past 23 years. His first trial ended in a mistrial, with eleven jurors voting to acquit.
Pennsylvania
Nov 07, 2023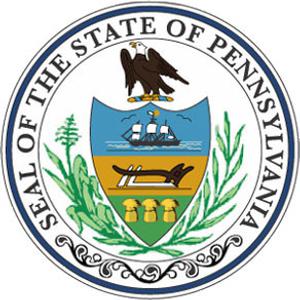 Pennsylvania House Committee Passes Death Penalty Repeal Bill
Innocence
Oct 12, 2023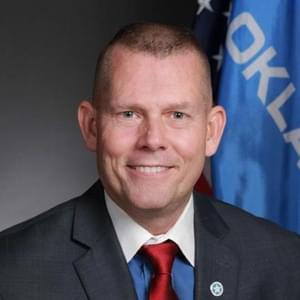 Republican-Led State Legislative Committee Considers Death Penalty Moratorium in Oklahoma