North Carolina Could Become Second State to Pass Racial Justice Act North Carolina's legislature recently took an important step toward becoming the nation's second state to pass a Racial Justice Act, legislation that gives defendants the opportunity to challenge the death penalty based on studies showing racial bias. The bill was quickly approved by members of the House Judiciary II Committee and will now go before the full House for consideration. The legislation is similar to legislation enacted in Kentucky in 1998 and, according to the NAACP, it targets the issue of the disproportionate number of minority inmates who face the death penalty prosecutions. "This is not about emotion. This is about empirical data. Empirical data tells us we have some serious issues," noted Rev. William Baber, the president of North Carolina's NAACP Chapter. The proposed North Carolina Racial Justice Act would place the burden of proof on the defendant. The defendant could argue before trial that race was a significant factor in other prosecutorial decisions to seek the death penalty around the same time and in the same county or prosecutorial district. After defendants have been sentenced to death, they could present evidence that race influenced decisions to exercise peremptory challenges during jury selection. Such challenges allow defense attorneys and prosecutors to reject potential jurors who they deem biased. The legislation notes that defendants would have to "state with particularity" how race played a role in their case. Of the 185 people currently on death row in North Carolina, 53% are black. Census figures show that the state's population of 8.7 million in 2005 was about 74% white, 22% black, 6.5% Hispanic, and 1.3% American Indian. (Associated Press, May 9, 2007).
North Carolina Death Penalty Panel Urged to Halt Executions Members of the North Carolina House Select Committee on Capital Punishment heard repeated calls for a halt to executions in the state during a recent hearing attended by victims' family members, religious leaders, and other citizens. Among those testifying at the hearing was Shirley Burns, the mother of a son who is awaiting execution at the end the January and a second son who was murdered in April 2006. "How many have had to sit on both sides of the table? I had to come to grips with myself," stated Burns. "Here I am pleading and begging for my son's life. How can I as a Christian ask for another person's life?" Father David McBriar, a Roman Catholic priest in Raleigh and a religious counselor to death row inmates in Central Prison, voiced concerns about the accuracy and fairness of North Carolina's death penalty. "Is every judgment of the death penalty in our state fair and just? I submit it is not. If the answer is, 'I don't know' or 'How can I be sure' … then in conscience you must declare a two-year moratorium (on executions) until we find out," said McBriar. Retired pharmacist David Work told the panel that North Carolina legislators should halt executions because the state uses the same lethal drug combination that is used by Florida, which halted lethal injections in December after an execution took 34 minutes and two doses of lethal drugs. "The drugs used in North Carolina are the same drugs used in Florida. The procedure is the same, and it's just a matter of time until something similar happens in this state I belielve," he said. The House Select Committee on Capital Punishment has been meeting since December 2005. It was established to examine issues related to the "accuracy and fairness" of North Carolina's death penalty. It will also review misconduct by prosecutors and the role of race in capital cases. In 2003, the North Carolina Senate approved a two-year moratorium on executions, but the House failed to take up the issue that year. A similar measure was approved by a House committee in 2005, but the measure never received a vote on the House floor. (Associated Press, January 4, 2007 and News 14 Carolina, January 4, 2007).
Gov. Easley signed into law on August 3, 2006 the bill creating N.C.'s Innocence Commission. The Commission will begin reviewing cases on Nov. 1. "The eight-member panel will be made up of a judge, prosecutor, defense lawyer and others. Five of the eight members must agree that a defendant deserves judicial review. Then a three-judge panel must unanimously agree that a defendant has presented "clear and convincing evidence" of factual innocence to be exonerated." (Associated Press, Aug. 3, 2006).
North Carolina Poised to Establish Nation's First Innocence Commission - North Carolina is poised to become the first state to establish an Innocence Inquiry Commission that would review inmates' innocence claims. Legislation to create the panel recently passed the state Senate by a vote of 48-1, and it passed last year in the House of Representative by a vote of 80-23. The legislation now must go before a legislative conference to reconcile differences between the versions. The House version of the bill would establish a permanent Innocence Commission and allow anyone to ask the commission to review a case. If the commission finds that innocence is likely, it would refer the case to a three-judge panel for a decision. The three-judge panel, chosen by the Chief Justice of North Carolina, could establish a finding of innocence by a 2-1 vote of the judges. The case would then be sent to the North Carolina Supreme Court for a final decision. The Senate version would exclude the consideration of innocence claims filed by people who pleaded guilty. In cases where the three-judge panel established innocence by a vote of 3-0, the Senate version would allow this vote to bypass further consideration by the Supreme Court. It would also establish that the Commission stop accepting cases after December 31, 2010, unless the legislature votes to renew the project. Passage of conference legislation is expected, and the bill would then be sent to Governor Mike Easley for signature into law. According to a state budget document, the legislature has allotted $210,700 for the commission. "It's already in the budget, and I think both sides have indicated by their overwhelming votes it's a high priority," said State Representative Rick Glazier. (The Fayetteville Observer, July 13, 2006 and The News & Observer, July 13, 2006).
North Carolina Governor Signs Open Discovery Bill Into Law North Carolina Governor Mike Easley signed a bill into law that requires prosecutors to share their files in all felony cases. The bill was approved in the wake of allegations that prosecutors withheld evidence in the capital murder trial of Alan Gell, who was later exonerated and freed from death row. The new open discovery statute requires district attorneys to open their investigative files in felony cases to defense lawyers who request such access prior to trial. The law requires DAs to provide such things as police investigator notes, defendant and witness statements, test results and a list of probable witnesses for the trial. In return, defense attorneys will have to provide the state with witness lists and details about the grounds on which they plan to defend their client. Dick Taylor of the North Carolina Academy of Trial Lawyers said the law should "result in less surprise, less ambush and more fair trials." He went on to note, "I think it's one of the most significant developments in our criminal procedure for a number of years." Although, when Easley was the state's attorney general, his staff fought attempts by defense attorneys in capital cases to gain access to prosecutors' files, his spokeswoman stated that Easley has long been in favor of open discovery. (Associated Press, August 4, 2004)
Former North Carolina Supreme Court Justices Urge Vote on Moratorium Eight former North Carolina Supreme Court justices are urging the leadership of the North Carolina House of Representatives to allow a vote on legislation that would impose a two-year moratorium on executions in the state while capital punishment is studied. Among the 8 former justices are Democrats and Republicans, some who support the death penalty and others who oppose it. "This legislation is about fundamental fairness, an issue that should not be controversial. The recent exonerations of Alan Gell and Darryl Hunt give clear evidence of the need for a study of our death penalty system. We should stop all executions until we can be sure that the death penalty is being used fairly in this state. We cannot risk the execution of an innocent person. We urge House leaders to permit a vote on this issue and allow the Democratic process to work," said the Honorable James G. Exum, Jr., one of the letter's co-signers. The North Carolina Senate passed the bill last spring, but house leaders have said the measure may not come up for a vote before their session ends this year. A statewide poll shows that 63% of North Carolinians support the temporary halt to executions so the system can be studied. (North Carolina Coalition for a Moratorium Press Release, June 29, 2004)
The American Bar Association (ABA) has voiced support for legislation to impose a two-year moratorium on executions in North Carolina while the state studies its death penalty. In its announcement, the ABA noted a "growing consensus within the legal community that North Carolina urgently needs a moratorium on executions until it evaluates issues of fairness, due process and possible racial bias in its death penalty system." The bill, which was recently passed by the North Carolina Senate, is currently under consideration by members of the state's House of Representatives. The ABA has also called for a national moratorium on executions until the death penalty is studied and procedural flaws are fixed. (News Observer, July 1, 2003).
More than 150 prominent residents of North Carolina have asked the House of Representatives and Governor Michael Easley to support a two-year suspension of executions in the state and to conduct a death penalty study. North Carolina's Senate passed the measure in May, and a vote in the House is expected this month. In a letter calling for the bill's enactment into law, noteworthy North Carolinians, including former judges and corporate leaders, noted that "legitimate concerns about the fairness and accuracy of our system of capital punishment exist and must be addressed." Specifically, the letter mentions several recent cases in which death sentences have been overturned by state courts. Read the letter and see a complete listing of signatories.
Following a vote by North Carolina's Senate to support a moratorium on executions in order to allow time to study the death penalty, six-term Republican House Delegate David Miner of North Carolina stated, "I am very encouraged. It was a historic vote and we hope to repeat that in the House in coming weeks." Miner is a self-proclaimed "pro-life Republican" who chairs the House Finance Committee and is co-sponsoring the moratorium bill in that chamber. Stressing his concern that most people on death row are poor, Miner recently stated that "capital punishment is discriminatory." (Los Angeles Times, May 4, 2003)
By a vote of 29-21, the North Carolina Senate passed a measure that imposes a two-year moratorium on executions while the state's death penalty is examined. The North Carolina Senate Judiciary Committee's approval of the bill came shortly after new trials were ordered for two North Carolina death row prisoners. In each case, trial judges ruled that prosecutors failed to hand over evidence to defense attorneys that may have helped their clients. Supporters of the moratorium bill state that the temporary halt to executions and the comprehensive study of the state's death penalty would enable lawmakers to address questions of fairness and accuracy. The bill now goes to the full Senate for consideration. (Associated Press, April 29, 2003) Read the the Associated Press news story.
A new law in North Carolina allows prosecutors to seek a first-degree murder conviction with a sentence of life in prison without parole instead of the death penalty. "I think that was an excellent change in the law," said District Attorney David Flaherty Jr. "I think we'll have more first-degree convictions. It will cut down on our backlog." Previously, prosecutors were required to seek the death penalty if one or more aggravating factors were present in a murder case. The new law allows prosecutors to secure a conviction, sometimes through a plea bargain, sparing the defendant a possible death sentence, and keeping the victims' families from the pain of a trial and subsequent appeals. It will also save the state considerable amounts of money. According to a 1993 Duke University study, seeking the death penalty adds more than $300,000 to the cost of a non-capital case, more than the $166,000 savings in prison costs. (Charlotte Observer, 1/23/02)
Gov. Michael Easley signed into law a bill that forbids the execution of defendants with mental retardation in North Carolina. Capital defendants may seek to have themselves declared mentally retarded in a pre-trial hearing if the prosecutor consents, or after their trial. The post-trial determination requires a unanimous jury verdict. To be ruled mentally retarded, defendants must score 70 or below on an IQ test and must prove they had intellectual and adaptive disabilities before age 18. North Carolina becomes the 18th state to ban the execution of the mentally retarded, in addition to the 12 states that ban the death penalty completely. The law also applies to those currently on death row. According to the NY Times, "North Carolina officials plan to advise the [U.S. Supreme] court on Monday of the new legislation and arguge that the McCarver case is therefore moot." The Court decided to hear the case of Ernest McCarver, a North Carolina death row inmate with mental retardation, to determine the constitutionality of executing those with mental retardation. (N.Y. Times 8/4/01, Wash. Post 8/5/01). See also Intellectual Disability.
North Carolina
Nov 10, 2023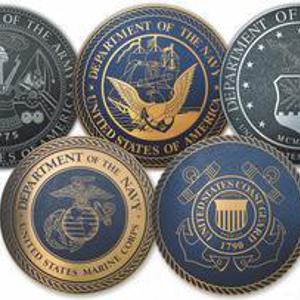 A Veterans Day Review: Uneven Progress Understanding the Role of Military Service in Capital Crimes
North Carolina
Jan 26, 2023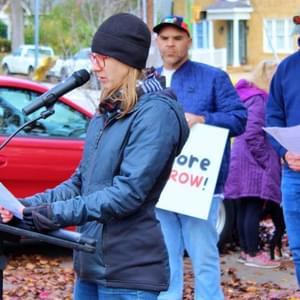 Family Members of Murder Victims Call on North Carolina, Nevada to Commute States' Death Rows
North Carolina
Sep 23, 2022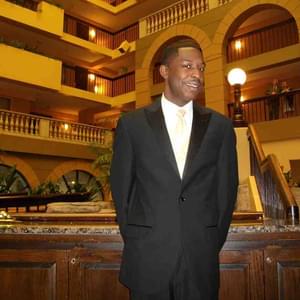 North Carolina
ACLU

Challenges Death Qualification of Jurors as Racially and Sexually Discriminatory