In August 2009, North Carolina passed the Racial Justice Act, becoming the second state to allow courts to consider statistical evidence as proof of racial bias in the administration of the death penalty. As initially written, the North Carolina law permitted a judge to overturn a death sentence or prevent prosecutors from seeking the death penalty in an individual case upon proof of racial bias. Governor Beverly Purdue, who signed the act into law, stated "I have always been a supporter of death penalty, but I have always believed it must be carried out fairly. The Racial Justice Act ensures that when North Carolina hands down our state's harshest punishment to our most heinous criminals – the decision is based on the facts and the law, not racial prejudice."
Marcus Robinson was the first defendant to receive a hearing under the RJA. During that hearing, he presented evidence of a long history of racial bias by North Carolina prosecutors in capital case jury selection, at the state and county levels and in his particular case. On April 22, 2012, North Carolina Superior Court Judge Greg Weeks credited Robinson's evidence, holding that "race was a materially, practically and statistically significant factor in the decision to exercise peremptory challenges during jury selection by prosecutors" at the time of Robinson's trial. Judge Weeks overturned Robinson's death sentence and re-sentenced him to life without possibility of parole. The prosecution appealed and the legislature amended the RJA to make it more difficult to win relief in future cases.
On December 13, 2012, after a consolidated evidentiary hearing for three other death row prisoners conducted under the amended RJA statute, Judge Weeks found that "a wealth of evidence" had demonstrated that North Carolina prosecutors had engaged in a decades-long practice of intentional race discrimination in jury selection in capital cases. As a result of "the persistent, pervasive, and distorting role of race in jury selection throughout North Carolina," he vacated the death sentences imposed upon Quintel Augustine, Christina Walters, and Tilmon Golphin and resentenced them to life without parole. Again, prosecutors appealed the ruling.
The North Carolina state legislature responded on June 5, 2013, by repealing the Racial Justice Act. The state's new Governor, Pat McCrory, signed the repeal bill. On December 18, 2015, the North Carolina Supreme Court reversed Judge Weeks' rulings on procedural grounds. The Court said that "fundamental fairness" required that prosecutors be afforded more time to "to prepare for this unusual and complex proceeding." The court remanded the proceedings to the trial court and invited both sides to present additional statistical evidence at a new hearing. A new hearing has been scheduled, to be presided over by Judge Jim Ammons, whom defense lawyers have sought to recuse from the case on grounds of bias, including that as the prosecutor in a capital murder trial in 1988, he disproportionately exercised discretionary jury strikes to exclude qualified black prospective jurors at 3.3 times the rate that he struck all other qualified potential jurors.
North Carolina
Nov 10, 2023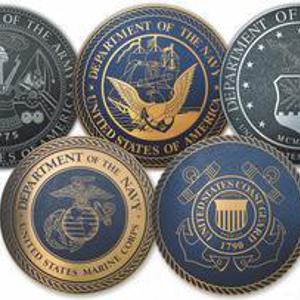 A Veterans Day Review: Uneven Progress Understanding the Role of Military Service in Capital Crimes