A Two-Part Series
The Innocence Defense
Jan. 24, 2003
Coming out. With attorney Linda McDermott, Holton leaves prison. "I just want to take one day at a time. I forgive everybody."
Story By DAVID KARP
Photos by John Pendygraft,
of the Times staff
© St. Petersburg Times
published February 9, 2003
A little over two weeks ago, Rudolph Holton walked away from death row. This is why he spent 16 years there: Tampa police never pursued a suspect accused of raping the murder victim. A jailhouse snitch said Holton confessed, though later he said he made it up to get a break in his own case. The prosecutor told the jury a hair found on the victim was Holton's, but he couldn't prove it. The judge refused to wait for a key defense witness. To set Holton free, it would take a lawyer who was too young and too reckless to know what she was up against.

June 24, 1986 Going in. Holton was in jail on a burglary charge when detectives questioned him about the murder of Katrina Graddy. TAMPA — That afternoon she appeared in court, lawyer Linda McDermott was 27, two years out of law school, with no job and no prospects. She was living in a sparsely furnished apartment in Tampa Palms and borrowing money to pay the rent.
She wanted one thing from the judge: to represent Rudolph Holton, who had been sentenced to death for killing a 17-year-old Tampa woman. McDermott believed he was innocent.
She had quit the state agency that represents death row inmates, convinced it put politics ahead of clients.
Though on her own, she told the judge she was the best attorney for Holton. If he didn't believe her, she dared him to ask the agency lawyers even the most basic facts of Holton's case. They wouldn't know.
Her former boss told the judge she was not qualified to handle a capital case on her own. She meant well, but she had no job, no office.
McDermott promised she would find a way, if she had to "bang on every door in Hillsborough County."
The judge was amused; he was used to seeing lawyers try to get out of death appeals.
Related links
State of Florida vs. Rudolph Holton
The crime scene: The state's version and Holton's version [2/09/03]
Previous coverage
Delays in death row case irk governor
Bush may order a review of the case because of a long-delayed police report and recantations by two witnesses that led to a release. [1/28/03]
Freed after years on death row
A man convicted of a 1986 murder is released; the state says it lacks enough evidence to retry him. [1/25/03]
"We don't have people fighting over these cases too often," Circuit Judge Daniel Perry said.
Two weeks later, Feb. 26, 1999, Perry ruled, the case was hers.
McDermott hauled 25 boxes of files to her apartment and stacked them in the dining room, four boxes high.
June 23, 1986
The smell of a house fire wafted through the Central Park Village housing project for 21/2 hours before anyone bothered to call it in. Firefighters recognized the white house with red trim. They had been there twice before to put out fires started by crack addicts.
Using axes, they tore down the plywood nailed over the doors of the condemned house. The rooms were littered with newspapers, butane lighters, Vaseline jars, a syringe on the window sill, Schlitz Malt Liquor empties.
On the floor lay a young woman, a nylon cloth wrapped four times around her neck as if someone had tied his shoelaces and squeezed. A fire had charred her body and burned a path into the carpet around her.
It was early on a Monday morning, June 23, 1986.
Homicide detective Sandy Noblitt canvassed the neighborhood and quickly encountered "Big Carrie," who lived along the alley behind the house.
Carrie Nelson said she was on her porch about 11 the night before and saw Rudolph Holton and a man she didn't know enter the condemned house at 1236 E Scott St. She recognized Holton: He had broken into her home four times.
Noblitt looked up Holton's criminal record. At 33, he had been arrested 25 times on 39 charges, mostly burglaries and thefts associated with his cocaine habit.
Finding him was easy; he was in jail. He had broken into a business in Ybor City that afternoon and stolen a microwave, a gold watch and stamps. They caught him walking down the sidewalk with the microwave.
Detective Kevin Durkin brought Holton from jail to the police station for an interview. Noblitt gave him some of his Winston Ultralight 100s to smoke.
Where was he Sunday night?

Linda McDermott, on Holton: "He has influenced my life in ways he doesn't realize."

Rudolph Holton, on McDermott: "She was like a buddy, a pal, one of the guys, a little sister."
He said he stopped in the Little Savoy, a bar on Nebraska Avenue, talked to a girl outside named "Red" and bought $20 of cocaine at the "hole" in the projects. He rented a room at the boarding house behind the Red Top bar between 11 and midnight, and slept until noon Monday.
Did anyone see him at the bar?
Holton couldn't remember names, just "Red."
What was he wearing?
A black T-shirt and blue shorts. He'd thrown them away, which he did when his clothes got ratty. He bought new ones at the thrift shop next to the Tropicana restaurant.
Had he been inside the crack house?
About a week ago, but not since. Definitely not Sunday night.
Did he score drugs in the front room of the house?
He never went into the front room.
The detectives stood to leave.
"Next time you come see me," Holton said, "how 'bout bringing me a pack of Kools?"
* * *
Two days later, fingerprints confirmed the strangled woman's identity Her name was Katrina Graddy.
She was 17. She lived with her mother and her 2-year-old, Benjamin, on Joed Court in Central Park Village. For money and drugs, she picked up men from behind the Star gas station, several blocks up Nebraska Avenue.
The day Graddy was identified, the detectives returned to the burned house, hoping to find something, anything, they had overlooked.
In the mess on the floor were empty cigarette packs, Marlboros, Newports and a container of Kool Lights. They sent the Kools, and only the Kools, to be checked for fingerprints.
About an hour later, the detectives ran into Johnny Lee Newsome, "Georgia Boy," who had helped them with information on other cases. Noblitt asked if he had seen Holton on Sunday night.
"Well, yes." Holton and Graddy were walking down Scott Street together.
The detectives fetched Holton from jail for a second interview. It was 5:10 p.m. Thursday.
Again now: Was he sure he hadn't been inside the house on Sunday?
He was sure.
They told him about Georgia Boy, how he'd seen Holton and Graddy together Sunday night.
Yeah, he'd seen Georgia Boy, but earlier, around 2 p.m. And he wasn't with Graddy. He was alone.
He said he never left anything in the house. They told him about the Kools and the fingerprints they had matched to his.
"It ain't mine. I don't even smoke them kind of Kools."
Okay, he said, maybe he had been there, drinking beer in the front room. But it was a week ago. He left two hypodermic needles, nothing else. He did not kill the girl.
The detectives left Holton and filled out the arrest paperwork. Holton doodled an abstract drawing; part of it had a pack of Kools melting into a black face. It said, "Hi boy."
Making the arrest, police alerted the press, and the next morning, the Tampa Tribune had a picture of the detectives escorting Holton back to jail.
A county jail inmate named Flemmie Birkins asked for a phone. As a trusty, Birkins circulated through the jail with a cart of sundries he sold to the inmates. He said he had picked up some information.
Noblitt visited him early the next week. Birkins said he had known Holton all his life. They had run into each other at the jail clinic Thursday, between 5 and 5:30 p.m. Birkins asked what he was in for.
"He told me that he had killed a girl, that he had strangled her… . That he went to the Star service station on Nebraska and got a can of gas and came back to the house and set it on fire."
On July 9, 1986, the grand jury for Hillsborough County indicted Holton. The charges were arson, sexual battery and first-degree murder.
* * *
The prosecution of a drug addict for strangling a prostitute in a crack house never made its way to the front page.
The case was assigned to Circuit Judge Harry Lee Coe III, who proudly wore his "Hanging Harry" reputation. Coe ruled that Holton qualified for a public lawyer; from a list of attorneys accepting court appointments, he picked Mina Morgan.
Again and again, Morgan asked Coe for more time. She was juggling four other trials, one with 14 co-defendants. She was trying to track down a man known as "Pine," who she had heard might have raped Graddy.
Coe denied the requests and made clear what he thought of Holton's story that he was sleeping off his cocaine at Red's, his "so-called" alibi. He started the trial five months after Holton's arrest.
The prosecutor was Joe Episcopo, known for his flush face and theatrical hand gestures. He had lost an election for the circuit bench three months earlier. A major in the U.S. Air Force Reserve, he also prosecuted court-martials.
Episcopo showed the jury the awful photos of Graddy, tied up, with third-degree burns over 85 percent of her body. He entered in evidence the pack of Kools and Holton's fingerprint match. Carrie Nelson and Georgia Boy put him at the burned house. Birkins repeated the confession.
Episcopo told the all-white jury that Birkins was a small-time crook, facing just three years in prison, and had testified without getting a deal: "Ladies and gentleman … this is a horrible crime that even a fellow black inmate will not tolerate."
Another of Episcopo's witnesses was Carl Schenck, the man police found sleeping in a Toyota outside the burning house. The night before, he said, he drove a hitchhiker from the Pinellas side of the Gandy Bridge to Central Park Village. Holton looked like the hitchhiker, but he wasn't sure. Unlike Holton, the hitchhiker had a gold tooth.
"It's not a positive ID," Episcopo told the jury, "but beyond a reasonable doubt, it looks like him."
An FBI hair analyst testified about a hair found in Graddy's mouth. The hair was not long enough to link to a particular suspect. The FBI expert could say only that it came from the pubic area of an African-American. "I cannot exclude Mr. Holton," he testified.
Episcopo told jurors to use their common sense. The hair could not have come from Graddy, it must have come from Holton.
"How are hairs down there going to get in her mouth?" he said. "I would just defy anybody to tell me how those are her hairs, how she got them."
He entered in evidence the surreal images Holton drew while detectives questioned him. "Kools. Kools," Episcopo told the jury. "And you can take a look at the rest of the twisted mind that drew this."
Holton did not testify. If he had, the jury would have learned his long criminal history, mostly property crimes, but felonies nonetheless.
In his brief defense, his lawyer called Red Clemmons Jr., who lived behind the Red Top bar. Red said Holton paid $5 for a room about 10 the night of the murder. The room was next to his, and he didn't hear Holton go out. Red's dog, a pit bull mix, with her litter of four pups, didn't bark all night.
Holton's lawyer wanted Pamela Woods to testify. She and Graddy, teenagers and best friends, worked together from the Star gas station the night of the murder. It was Woods who told the defense that "Pine" raped Graddy about a week before she was murdered.
But the jury never heard from Woods. Private investigators could not find her, and Coe wouldn't give Morgan more time.
"What am I supposed to do, declare a mistrial because we can't find her?" Coe said. "And we go two weeks and have another mistrial, another mistrial, another mistrial, another mistrial, another mistrial, and another mistrial, and another mistrial, and another mistrial, and another mistrial."
The jury started deliberating the next morning. Then Woods showed up, too late.
After lunch, the jury pronounced Holton guilty as charged. The judge wanted to move directly to the next phase, when the jury would recommend life or death. Morgan asked for a break, to collect herself and calm a witness, who was crying.
"Well, I will deny it," Coe said. "Let's just go on."
That afternoon, the evidence was presented, the arguments made, the instructions given, the verdict reached: The jury said Holton should be put to death for the murder of Katrina Graddy.
Judge Coe sentenced him on the spot.
* * *
Birkins' turn came two weeks later. He was before Circuit Judge Donald Evans to be sentenced for burglary and grand theft. Episcopo came to court to stand up for him.
Episcopo told the judge that someone in his office had miscalculated Birkins' sentencing scoresheet. Because of the mistake, Episcopo had told Holton's jury that Birkins was small time and faced only three years.
Actually, he had been convicted of attempted murder, sexual assault and armed robbery. He had been acquitted of first-degree murder.
Birkins really was facing life — which the judge said sounded right.
"The defendant's background totally justifies him being sentenced to life imprisonment without the right to parole," Evans said. "You have committed some of the most atrocious crimes."
"I would just like to have a chance," Birkins said.
"Well, you have had many chances."
Episcopo told the judge Birkins helped solve a "horrible homicide."
His testimony led to a conviction in a "very circumstantial" murder case, Episcopo said. Birkins' testimony was especially helpful because the prosecutor could characterize it for the jury as given without motive to lie.
"We were able to present his testimony without any deal, and we never have made a deal," Episcopo said. "We have never made any promises to him from the time of his deposition to just before trial."
He suggested five years probation. The defense agreed.
Evans made it clear he didn't like it, but he gave Birkins his probation.
A true believer
The year Rudolph Holton was sentenced to death, Linda McDermott turned 17, a junior at Reavis High School outside Chicago. By the time she graduated law school, Holton already had spent 10 years on death row.
At age 26, McDermott sent out her first job applications, including one to the Capital Collateral Representative, the Florida agency that defends the condemned.
"I strongly oppose the death penalty," her application said, "and am confident that my commitment would make me an excellent post conviction attorney."
After she interviewed in Tallahassee, she followed up with a letter:
"Illinois executed a man earlier this morning. This individual has freely admitted that he killed several people so there is no doubt about his guilt. Despite the brutality of the crimes and the guilt of the man, I felt repulsed by the barbarity of our justice system. I have always desired to gain employment where I could help those that faced such injustice."
CCR was created in 1985, after two executions were stopped because the men did not have lawyers. Agency lawyers represented society's worst and made little more than schoolteachers. The office space, a converted A&P grocery next to a Gun & Pawn shop in south Tallahassee, symbolized the total lack of prestige.
CCR offered $30,915 a year; McDermott started Dec. 2, 1996.
She had just passed the Florida Bar, and here the state was going to let her handle death cases. She was honored.
Her parents, British immigrants who settled in the Midwest, a pipe fitter and a secretary at UPS, couldn't understand why their youngest wanted this work. She owed more than $110,000 on student loans at the University of Chicago and Northwestern. This job wouldn't help her financially, and her dad said the men on death row deserved to be there.
McDermott came to work Sunday mornings and quickly made a reputation for getting excited about the latest theory in another of her hopeless cases.
An overachiever who missed three classes in all of law school, her first full assignment was Holton's case. The night before she drove to death row to introduce herself, she hardly slept.
For him, she was just the next attorney, they came and went. A new one would get up to speed and leave for a better job. Now came McDermott.
They met in a visitors room and sat at a table bolted to the floor. He was hostile, yelling at times.
"Look. I'm a burglar. I'm not a murderer."
McDermott tried to assure him, but she didn't know what to say. All she could manage was:
"Everything is going to be fine."
* * *
Holton spent his days drawing. He had a set of colored pencils and chalk and kept a Salvador Dali art book in his cell. He favored pastels and collages of images blended together.
He was up every day at 5 for breakfast and did pushups for an hour. He read law books and watched TV. He wrote to a woman from Germany who corresponded with death row inmates. She had visited him, and he called her his girlfriend.
He corresponded with two elderly ladies in Tallahassee who opposed the death penalty and hoped regular contact would help even the most isolated person feel human.
His pen pals shared pictures and news of their children. He sent them cards for anniversaries and Mother's Day. He told them about his upbringing, how he was raised by his grandmother, dropped out of high school, worked as a longshoreman and a dishwasher, and got into drugs.
Months passed with no visitors. His son and daughter, whom he had with his girlfriend from Middleton High School, never drove up from Tampa.
He grew so hopeless that he wrote Gov. Lawton Chiles in 1996 and asked him to sign his death warrant.
* * *
In 1997, hoping to speed up appeals, the Legislature divided CCR into three regional offices, the Capital Collateral Regional Counsel.
To run the Tampa office, Chiles picked John Moser, a lifelong prosecutor who had never handled a death penalty appeal. The year before, he had lost a run for Hillsborough state attorney.
Moser promised to end frivolous claims and provide an adequate defense without "wasting tax dollars."
McDermott and others who kept their own hours in Tallahassee found things different when they were transferred to Tampa. Moser wanted them there 9 to 5. Interviews were to be done by phone; investigators needed written approval to conduct an interview outside the office.
Agency critics said the new rules prevented overtime abuse. "Let's just say you would have investigators who would sit during the week with their feet up all day long, and say, "I have to do investigating at night,' " said Michael Reiter, Moser's chief deputy.
Investigators felt hamstrung; their witnesses sometimes were homeless drug addicts who didn't keep office hours.
The old CCR would subpoena all public records, which critics considered a delaying tactic. Moser directed his assistants to curtail this practice; he said he did not want to anger law enforcement and have his funding cut.
McDermott thought Moser's approach did not serve the clients. The subpoenas spurred police to discover new documents and forced them to swear they had turned over everything.
The Tampa CCRC office divided into two camps: the old guard, mostly from Tallahassee, and Moser's new hires.
The new group considered McDermott too emotionally invested in cases. They resented being cast as villains; they litigated what they considered worthy issues rather than filing every possible claim, for delay.
McDermott clashed with her supervisor, Amy Settlemire, to the point that McDermott refused to prepare a brief. Settlemire thought she was out of control and had McDermott taken off all her cases.
McDermott wrote a letter to one of those clients, George Porter, warning that with her gone, his representation would suffer. She didn't care that her letter reflected poorly on her employer, the client came first.
"In my opinion, your case is at a critical point and removing the attorney most familiar with the facts and arguments regarding the appeal (me) does not serve your best interest. Unfortunately, I cannot control administrative decisions."
* * *
The first motion for a new trial McDermott ever filed was Holton's. She was terrified she would screw up.
She read and re-read the trial transcript and police reports, and she visited Holton every month. He had a good grasp of the evidence, and she learned more each time.
He liked that at long last, someone was listening, and mailed her his sketches. She hung them in her office.
* * *
In November 1998, McDermott returned to Northwestern for the National Conference on Wrongful Convictions and the Death Penalty. DNA expert Barry Scheck spoke about new technology that had helped exonerate dozens of people.
Could it help Holton?
Episcopo had told the jury, "I would just defy anybody to tell me" how the hair found in Graddy's mouth came from her.
With the new technology, they could find out for sure.
But testing carried a huge risk. If the hair was Holton's, the case was over, none of the other issues would matter. On her next visit, McDermott explained the situation.
"It's not going to come back to me," he said. "It's not my hair. I don't know that woman."
* * *
McDermott's letter to George Porter — warning that with her gone his defense would suffer — circulated on death row. Moser didn't hear about it for more than a year, until an inmate arguing that Moser's office wasn't defending him effectively read the letter in court.
Moser confronted McDermott: What is this letter? Did her supervisor sign off before she sent it? Why wasn't a copy in Porter's file?
McDermott said she circulated it like any memo, received no feedback and put a copy in Porter's file. She couldn't say why it wasn't there.
Moser wanted to fire her, but he needed her. The Legislature had told the agency to move cases, and he had a hard time attracting qualified lawyers.
McDermott put out her resume and accepted an offer from the New York Legal Aid Society. On Jan. 13, 1999, she gave notice without speaking to a supervisor. She just left a resignation letter for Moser.
"I certainly believe that, under your tenure, this agency could become a place where I would be proud to work," she wrote. "However, that place appears to be a long way off. I fear that in the meantime many clients will suffer from grave mistakes that will be made."
Leaving the office meant leaving Holton; another agency lawyer would get the case. What if they weren't dedicated enough?
McDermott already felt she had let Holton down for failing to get a dying witness' testimony on videotape. Now she had to tell him he would be getting a new lawyer. Again.
Facing him, she couldn't do it.
She told Holton she was moving to New York but would find some way to keep his case. She would go to court, she would get the judge to let her continue as his attorney though she had not a clue how she would cover expenses that could run $200,000.
A week after quitting, she realized her mistake. Moving to New York made no sense; she would earn less and couldn't afford to keep her promise. She asked Moser for her job back. He wouldn't take her.
She interviewed at corporate law firms back home in Chicago, telling prospective employers that whoever hired her had to let her finish her defense of a capital case in Florida. A friend told her she was nuts. She was in no position to make demands.
* * *
Moser's office had the heaviest caseload of the three CCRC branches, but he wasn't about to let this case go. Not to Linda McDermott. When Judge Perry heard her motion to take Holton's case away from Moser's office, he sent his top assistants to court.
Perry, who had spent 11 years as a public defender, had to decide: Give the case to the idealistic, young lawyer with no money? Or leave it with experienced hands at a multimillion-dollar state agency? The judge asked Holton. What did he want?
"Ms. McDermott, she's a very good attorney. I trust her with my life, and I have a lot of respect for her."
Holton did not trust Moser's office.
"Any time you get people who do a good job on a death row case, you don't want them here, just like you don't want Ms. McDermott. You just pick people up and throw them on a case. And they are just as green as the leaves on the trees out there.
"Put yourself in my place. Would you want CCR representing you? Yes or no?"
* * *
After Perry gave the case to McDermott, friends at the agency encouraged her to apply at the Tallahassee branch.
Greg Smith ran the office. Before Gov. Chiles appointed him to the CCRC, he argued for the executions of a dozen men, including Ted Bundy. At the agency, he had a reputation for giving his assistants room to operate and for backing them.
The Tallahassee branch had become a refuge for McDermott's old group. But she was too proud to go crawling back. It took her about two months to accept that she had to.
Smith not only hired her, his North branch paid the expenses of defending Holton.
"She is a superb lawyer," said Smith, whom Gov. Jeb Bush later chose not to reappoint. "I thought the whole office and a lot of clients would benefit."
McDermott told Smith she had never put on evidence and couldn't litigate Holton's case alone. Smith later agreed to hire outside investigators and Martin McClain, a nationally known death penalty lawyer.
Their first task was to test the hair. At a hearing before Judge Perry in August 1999, prosecutor Wayne Chalu argued that it was a delaying tactic, a wild goose chase for which there was no legal authority. Why relitigate the case? Holton had been on death row 13 years.
"It's going to set a kind of precedent that's going to open floodgates for this type of motion," Chalu said.
The judge ordered the test. A month later, the results were back: The hair was not Holton's, after all. It was Graddy's.
— Times researcher John Martin contributed to this report.
Continue to Part II: The Innocence Defense
Innocence
Oct 12, 2023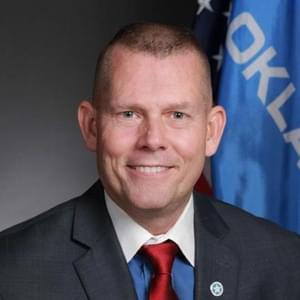 Republican-Led State Legislative Committee Considers Death Penalty Moratorium in Oklahoma
Florida
Oct 03, 2023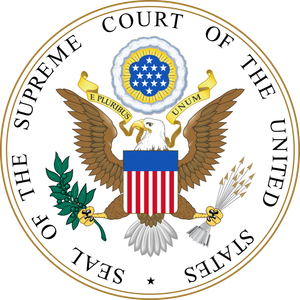 Analysis Shows Supreme Court's Changing View of Death Penalty Cases