FOR IMMEDIATE RELEASE
Monday, May 6, 2002 Contact: BRENDA BOWSER
202-293-6970
[email protected]
PENNSYLVANIA MAN IS 101st
EXONERATED DEATH ROW INMATE
Jury acquits Thomas Kimbell after hearing crucial testimony barred at first trial
WASHINGTON, DC — Thomas H. Kimbell, Jr., became the nation's 101st exonerated death row inmate since the reinstatement of the death penalty, according to an announcement made today by the Death Penalty Information Center (DPIC). Kimbell was sentenced to death in 1998 following his conviction for the murder of his neighbor, Bonnie Dryfuse, her two young daughters, and her niece. He spent four years on Pennsylvania's death row before the jury at his retrial acquitted him of all charges. The May 3 ruling came after jurors heard crucial testimony barred at Kimbell's original trial.
In 2000, the Pennsylvania Supreme Court granted Kimbell a second trial after finding that the trial court wrongfully excluded testimony that might have created doubt about Kimbell's guilt. The excluded testimony would have placed Dryfuse's husband at the crime scene less than one hour before the victims were reported to police. This testimony, which was permitted during Kimbell's retrial, proved to be crucial in establishing his innocence.
"There have now been more than 100 exonerations of death row inmates. With each troubling case, it is becoming increasingly clear that our system of capital punishment is so seriously broken that all executions should be stopped," said Richard C. Dieter, DPIC Executive Director.
Kimbell, who maintained his innocence throughout his incarceration, is the third death row exoneration in 2002, and the fourth man to walk free from Pennsylvania's death row since the state restored the death penalty in 1974. The first 2002 exoneree was Juan Melendez, a Florida man who spent nearly two decades on death row before a judge ordered his release. The court determined that prosecutors in Melendez's original trial withheld critical evidence, thereby undermining confidence in the original verdict. Ray Krone, the nation's 100th exoneree and the second death row inmate to be freed this year, was released last month in Arizona after DNA tests excluded him from the crime.
In addition to the nation's 101 death row exonerations, revelations from state and independent studies showing unfairness in the capital punishment system have contributed to a continuing decline in support for the death penalty. Last month, the Illinois Commission on Capital Punishment released a series of 85 recommendations resulting from the nation's most thorough review of the death penalty. The Commission's comprehensive proposals - which include sharply reducing the number of crimes eligible for the death penalty from 20 to five, limiting the use of jailhouse informants, setting standards to ensure adequate legal representation for defendants, and videotaping interrogations of murder suspects - aim to protect innocent inmates from execution and to ensure improved fairness for defendants facing capital charges. Illinois Governor George Ryan, whose concerns about the issue of innocence led him to declare a groundbreaking moratorium on executions, appointed the Commission after Illinois had released 13 innocent inmates from death row in the same time that it had executed 12. # # #
Deterrence
Nov 08, 2022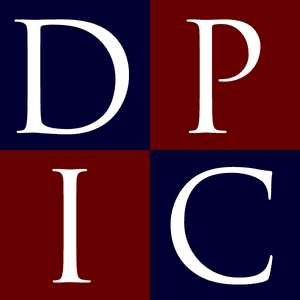 DPIC

Analysis: Pandemic Murder Rates Highest in Death Penalty States
Innocence
Jun 30, 2021
NEWS

BRIEF

: Ohio Death Row Exoneree Wiley Bridgeman Dies