FOR IMMEDIATE RELEASE:
Friday, May 11, 2001
CONTACT: Gretchen Engel, N.C. Center for Death Penalty Litigation, (919) 956-9545 and Brenda Bowser, DPIC (202) 293-6970
RACIAL DISCRIMINATION, INEPT DEFENSE, AND BASIC UNFAIRNESS MAKE PENDING NORTH CAROLINA EXECUTION CLOSER TO THE NORM
With federal execution delayed, focus can shift to key problems as May 18 execution approaches
WASHINGTON, DC — While much of the country has been focused on the prospect of the first federal execution in nearly 40 years, a case that illustrates much of the unfairness of the death penalty is rapidly drawing to a close in North Carolina. Robert Bacon, Jr., a black man, was convicted by two all-white juries of the murder of a white man. He was sentenced to death despite the fact that the woman who orchestrated the murder received a life sentence. At the time of the crime, Bacon had been romantically involved with this woman, the victim's wife who claimed that her husband was an abusive alcoholic.
Appeals for clemency to North Carolina Gov. Michael Easley note that twice, in a county that is 20 percent African American, Bacon faced only white jurors - many of whom expressed to each other their prejudice against Bacon for his involvement with a white woman. In addition, there were serious questions about the quality of representation Bacon received. Federal judge Robert B. King, the dissenter in the 4th Circuit Court of Appeals 2-1 decision that upheld Bacon's death sentence, noted, "We are delving into the realm of legal fiction when we assert that Bacon received the full measure of fair procedure with respect to these claims of ineffective assistance of counsel."
Appeals for clemency for Bacon come on the heels of a recently released University of North Carolina study on race and the death penalty. The study concluded that the odds of receiving a death sentence in North Carolina increase by 3.5 times when a defendant kills a white person, and the odds are even greater in a case such as this involving a black man killing a white victim. Nationally, since the death penalty was reinstated in 1976, 11 white defendants have been executed for killing black victims, while 161 black defendants have been executed for murdering white victims.
This case also illustrates the arbitrary nature of death sentencing, where one co-defendant - at least as culpable - gets a life sentence while the defendant with inadequate representation gets death.
"I do not think it is fair to execute Robert Bacon because [the codefendant] Bonnie committed the same crime and got life. In fact, I believe Bonnie was the guiltier of the two; she was cold-blooded and she was the brains of the operations," said retired Jacksonville Detective Dennis Dinota, a former Marine and a supporter of the death penalty who was responsible for the interrogation.
In an open clemency letter to Gov. Easley, Stephen Wissink - Editor and Publisher of The Spectator in North Carolina - noted that in a "virtually unheard of" action, two Jacksonville police officers who investigated the case have signed sworn affidavits stating that Bacon's sentence should be reduced to life in prison.
Bacon had no criminal record at the time of his conviction. After the crime, he fully cooperated with investigators and alerted the police to Bonnie Clark's involvement in the killing. Those calling on Easley to grant clemency before next week's execution note that the inmate has exhausted his appeals. If executed, Bacon will become the 18th person put to death in North Carolina since 1976. # # #
Arbitrariness
Aug 15, 2023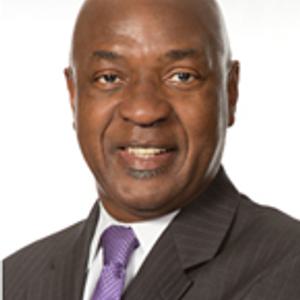 Charles Ogletree, Death Penalty Scholar and Criminal Defense Advocate, Dies at
70
Arbitrariness
Jul 28, 2023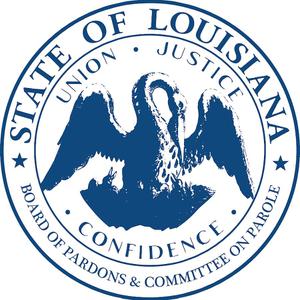 Louisiana Pardon Board Declines to Consider
56

Death Row Clemency Petitions Without Merits Review