Chicago Tribune
By STEVE MILLS, MAURICE POSSLEY and KEN ARMSTRONG
Tribune Staff Writers
First of two parts.
In July 1998, the State of Arkansas executed Wilburn Henderson for the murder and robbery of a furniture-store owner, even though a federal appeals court once ruled there was "significant doubt" about Henderson's guilt and powerful evidence that the victim's husband was the killer.
In June 1987, the State of Louisiana executed Alvin R. Moore Jr. for murder and rape, even though defense lawyers did virtually nothing to investigate the prosecution's evidence and the chairman of the state pardon board believed Moore was innocent.
Last June, the State of Florida executed Bennie Demps for killing a prison inmate, even though the defense produced evidence that the sole eyewitness never saw the murder and officials didn't turn over a key report that could have undercut the prosecution's case.
The cases of these men are bound by a common element—all went to their death accompanied by doubts about the evidence against them, while their claims of innocence received scant public attention.
Since 1976 when the death penalty was reinstated, 682 people have been executed in the United States, and most of them left behind little or no question of their guilt, according to a Tribune analysis. They admitted their crimes or were convicted with compelling evidence.
But some cases challenge the premise that the criminal justice system has so many safeguards that no innocent person can possibly be executed.
At least 120 people went to the execution chamber proclaiming their innocence, according to the Tribune analysis. In many of these cases, their guilt was clear. In others, however, troubling questions of innocence remain.
Some verdicts hinged on the kinds of evidence that have repeatedly helped convict the innocent, such as jailhouse-informant testimony, hypnotized witnesses and imprecise forensic tests. Other cases were tainted by inept defense lawyers. Sometimes, significant evidence impeaching the credibility of key prosecution witnesses or implicating alternative suspects did not emerge until after trial.
In at least a half dozen cases, one or more appellate judges voted to halt an execution while expressing concern that the courts were sending an innocent person to the death chamber.
The advent of DNA testing, with its ability to discern guilt or innocence with scientific exactitude, has helped focus scrutiny on the flaws in the criminal justice system. So have the exonerations, within the past 30 years, of 90 people once sentenced to death.
Even as the pace of executions has been quickened by changes in the law designed to reduce appeals, the fear of executing an innocent defendant has moved to center stage in the debate over the death penalty. In Illinois, Gov. George Ryan cited that chilling possibility when he declared a statewide moratorium this year.
The Tribune reviewed all 682 execution cases, trying to isolate those convicted with dubious evidence. That search turned up dozens of such cases, four of which became the focus of in-depth investigation.
The three cases profiled in this story illustrate how a person can be executed even though evidence strongly points to another suspect; how a prosecution that appears open-and-shut can be anything but; and how a cast of unreliable witnesses in a netherworld of crime can make the truth nearly impossible to pin down.
Other executed inmates may have had stronger claims of innocence than Henderson, Moore and Demps. But these three reflect most of the cases in which defendants protest their innocence. The media paid little attention to them, and no evidence is available for DNA testing to conclusively determine guilt or innocence. Whatever mysteries they present will likely endure.
The Tribune did not prove any of these defendants innocent. But its investigation shows how evidence that the jury relied on can unravel when subjected to a more thorough examination.
In the United States, authorities do little or nothing to learn whether an innocent person has been executed. In England, which abolished capital punishment in the 1960s, an investigative agency formed in 1996 does what officials here refuse to do. The Criminal Cases Review Commission roots through old cases to determine whether justice miscarried.
Based on the commission's work, an appeals court in England determined that a Somali seaman hanged in 1952 was innocent. And two months ago, in a different case, an appeals court ordered that the body of a man hanged in 1962 be exhumed for DNA testing.
In Virginia, meanwhile, authorities incinerated DNA evidence in one case where a person has been executed and are fighting efforts for DNA testing in another.
'I am an innocent man'
A career criminal with a history of mental illness, Wilburn Henderson was convicted of the Nov. 26, 1980, murder of Willa Dean O'Neal, who owned a used-furniture store in Ft. Smith, Ark., with her husband, Bob. O'Neal was shot, police said, in a robbery that netted $41.
The case against Henderson was hardly overwhelming. In 1991, the 8th Circuit U.S. Court of Appeals in St. Louis named five other possible suspects, chief among them the victim's husband. The court gave Henderson a new trial, saying the evidence against other suspects "creates significant doubt about Henderson's guilt." But a second jury convicted him.
Police had little direct evidence linking Henderson to the murder. At the first trial, the prosecution said a yellow piece of paper showed that Henderson had been in the furniture store. The paper, found on the floor, had two phone numbers that Henderson had been given by a real estate agent. Henderson conceded the paper was his, but said he must have dropped it when he was in the store several days before.
Jurors were told that, before the murder, Henderson obtained a gun from a pawnshop and then pawned it back just after the murder. Ballistics tests, however, were inconclusive about whether that gun was used in the slaying.
And jurors heard about a long, rambling statement Henderson gave police after his arrest, saying another man committed the crime and he just happened to be in the store at the time.
Henderson later recanted the statement, saying he gave it because he feared police would harm him. He said he was in another part of the state when O'Neal was killed, an alibi corroborated by his wife.
Henderson's first conviction was set aside when the appellate court ruled that his lawyer failed to investigate the other suspects. The appeals court focused primarily on Bob O'Neal.
O'Neal, according to interviews and court records, was violent and mentally unstable. In 1985, five years after his wife was killed, he was committed for almost a year to the Arkansas State Hospital for treatment of paranoid delusions. He died in 1992 of a heart attack.
O'Neal owned the type of gun—a .22-caliber pistol—that was used to shoot his wife. He told authorities his gun was stolen after the murder, so it never was tested.
Immediately after the murder, Willa Dean O'Neal's daughter and a stepdaughter—children from previous marriages—told police that they suspected Bob O'Neal .
The daughters said in interviews with the Tribune that O'Neal had abused their mother and that she had begun to talk about divorcing him. Willa Dean O'Neal also had filed an alienation of affection suit against a woman who was having an affair with her husband.
"My first instinct was that it was Bob," stepdaughter Glenda Palmer said. "He was verbally abusive, mentally abusive—just a mean man."
According to court records and interviews, Bob O'Neal, on the day before the murder, asked Willa Dean O'Neal's daughter, Glenda Fleetwood, where her mother wanted to be buried. And on the morning of the murder, he asked Fleetwood to break from the family's routine and work with him on a house teardown instead of at the store with her mother.
That afternoon Bob O'Neal, Fleetwood and her husband stopped by the store before they went to salvage materials from a house. Before they left, O'Neal went back inside briefly. He told Fleetwood and her husband to wait outside, according to interviews and court records. After he came back out, they left for the work site.
A few minutes later, O'Neal sent Fleetwood back to get a root beer from the store. When she returned with a soda and mentioned she had bought it at another store, he insisted she return to the family business for electrical tape, according to court records and interviews.
That was when she discovered her mother's body. Fleetwood summoned police and, accompanied by an officer, went to tell O'Neal his wife was dead.
"When I came up with the police, he said, 'Somebody killed her, didn't they?'" Fleetwood told the Tribune.
That comment still bothers Ron Fields, the former Ft. Smith prosecuting attorney who twice tried Henderson. "The troubling thing," Fields said, "was him having this psychic statement—you know, knowing she was already dead. O'Neal couldn't ever explain it."
Yet Fields remains certain that Henderson killed Willa Dean O'Neal.
"If the police could have arrested Bob O'Neal, they would have. Everybody wanted him to be the murderer," said Fields, who called O'Neal a "brute" and said he was widely disliked in town. "I would have loved to have convicted O'Neal. And I could have without breaking a sweat. Problem was, he didn't do it. Henderson did it."
Though other suspects were given lie-detector tests, O'Neal was not, according to records.
At the trial, when the coroner testified that he believed Willa Dean O'Neal was shot in the head as she sat in a chair, Bob O'Neal whispered to a woman next to him, according to court records. "No, that's not the way it was," the woman quoted him as saying. "She dove out of the chair to miss the bullet."
With Henderson on Death Row, O'Neal wrote a letter to the state insisting Henderson had been wrongfully convicted.
Before the second trial, Fields said he offered Henderson several deals to plead guilty and avoid the death penalty. One offer would have allowed Henderson to apply immediately for parole.
But Henderson, insisting on his innocence, wanted to go to trial and be acquitted, said his lawyer, Gerald Coleman. "He never wavered," Coleman said.
The defense tried to point toward O'Neal as the killer at the second trial. But the prosecution offered a witness whose testimony appeared to place O'Neal elsewhere at the time of the murder.
The witness, Clarence Wilson, lived a block from the used-furniture store and had visited Willa Dean O'Neal the day of the killing.
He said that Bob O'Neal had left the store by the time he got there, and that Willa Dean O'Neal was still alive. That left a brief window of time when Henderson could have committed the crime—and mirrored what Wilson told police initially.
At an earlier hearing in federal court, however, Wilson had testified differently, saying he left the store while Bob O'Neal was still inside.
To implicate Henderson, the prosecution again used Henderson's statement, the slip of paper and the information about the gun. He was again convicted.
Henderson, 56, was executed by injection on July 8, 1998. "I am an innocent man," he told the warden. "God forgive you for what you do."
Cracks in a solid case
On June 8, 1987, in the hours before his execution, convicted murderer Alvin R. Moore Jr. sat calmly in his cell in Louisiana's maximum-security prison in Angola as his spiritual adviser opened a Bible and read from the Book of John.
With only minutes left before prison guards would arrive to walk Moore to the death chamber, Rev. Roger Stinson finished and closed the book, he recalled in an interview. "Now is the time to ask for forgiveness," Stinson said.
But as he had done every other time, Moore just shook his head.
"I didn't do it," Stinson recalled Moore saying. "I don't hold anything against anybody—I just didn't do it. They can kill my body, but they can't kill my soul."
In leg irons and handcuffs, Moore, 27, was escorted to the electric chair just after midnight. Electrodes were attached to his left leg and shaved head. Minutes later he was pronounced dead.
In the eyes of then-Bossier Parish District Atty. Henry Brown, the case against Moore was solid.
The victim, JoAnn Wilson, 23, was the wife of a former co-worker of Moore's, and police said she identified Moore as her attacker in a dying declaration.
Moore was arrested shortly after the 1980 murder with a drop of blood on his pants. DNA testing was not yet available, but tests showed it was Type O, the same as the victim's. Moore did not have Type O blood, the most common of all blood types. The pants can no longer be found, according to Bossier City police and local officials.
A stereo and a plastic jug containing $18.80 in pennies from Wilson's home were found in Moore's car. Two of Moore's friends said he admitted to them that he killed the woman.
But a Tribune examination shows that although the prosecution case had the patina of certainty, beneath it lies a troubling mix of shifting accounts and questions that were not raised at trial.
The two friends who implicated Moore at trial recanted and now say he is innocent.
Also, a witness never interviewed by police told the Tribune that Moore's car was parked near the Wilson house around dusk, supporting Moore's claim that he was there before dark. Wilson's call to police for help came at 9:35 p.m., about 40 minutes after dark.
And the Tribune, through an open-records request, obtained police files that Moore's appellate attorney said never were given to him or the trial attorney. One report has the woman's husband saying he saw his wife alive at home at 9 p.m.
This information differs from the husband's trial testimony and could have been used by defense attorneys to bolster Moore's account that he left before the stabbing, which the prosecution said occurred between 9 and 9:30 p.m. Under Louisiana law at the time, prosecutors were not required to give police reports to defense lawyers unless they contained information helping the defendant.
The night of July 9, 1980, was the third of what would be more than a week of consecutive 100-degree days in Bossier City, a city of 50,000 in the northwest corner of Louisiana.
Police were sent to JoAnn Wilson's home after she telephoned and said, "Somebody stabbed me." An officer said that he broke down the door and that Wilson identified Moore in her dying breaths. After she was taken to the hospital, her husband, Aron, then 19, drove up.
In an interview, he said the officers asked if he knew someone named Alvin and he gave them Moore's name.
Moore, who had socialized with the Wilsons, was in custody in less than four hours. Questioned by police, Moore said he had met JoAnn Wilson through her husband. Moore said he and Aron Wilson had both worked in the maintenance department at the Veterans Administration Hospital in Bossier City and at times drove to work together.
Moore had a criminal record that included misdemeanor convictions for taking a swing at a store owner in a dispute over shoplifting and for hitting a janitor at school.
He told police that he and JoAnn Wilson were having an affair and she gave him money before he left. He identified Arthur Stewart and Dennis Sloan as being with him at the Wilson house, and both were arrested the next morning.
In tape-recorded statements to police, the two said they saw Moore having sex with the woman, but never described it as a rape. Both said they took the stereo and jar of pennies while Moore was in the bedroom.
Both told police that they then went outside, that Moore came out 5 minutes later and that as they drove over the Red River back to Shreveport, Moore told them he had stabbed Wilson to death. Within days all three were indicted on charges of murder, rape and aggravated burglary. The state said it would seek the death penalty against them.
Moore's father, Alvin Sr., a mechanic, hired Shreveport defense lawyer Stacey Freeman for $10,000—equivalent to Alvin Moore Sr.'s take-home pay for a year.
Freeman, a flamboyant attorney who died in a car wreck in 1990, had a reputation for rhetorical flourishes in court and for cutting deals out of court. He interviewed few witnesses before Moore's trial and conducted no investigation of the prosecution case except to visit the crime scene, court records show.
Lawyers who later represented Moore on appeal would criticize Freeman for failing to question why no blood was found in Moore's car even though the struggle in the Wilson home left blood spattered on the wall and floor in the living room and bedroom. Freeman never examined the car.
The appellate lawyer thought it was remarkable so little blood was found on Moore's pants and none was found in the car.
Defense lawyer Randall Fish, who was Freeman's assistant at trial, said they both believed Moore was probably guilty.
"Stacey didn't handle it like a death penalty case should have been," Fish said in an interview. "I was somewhat embarrassed at the time. He had no real strategy."
On the day that jury selection was to begin, District Atty. Brown announced that Stewart and Sloan had agreed to plead guilty to lesser charges and testify against Moore. Freeman was taken by surprise.
He had planned for all three men to be tried at once, which would have prevented the prosecution from using Stewart and Sloan's statements to police against Moore. Freeman demanded a continuance, but the judge refused.
Freeman petulantly told the judge: "I'm not going to announce ready for trial, your honor. I'm not ready. I'm just going to sit here and let her go."
At trial, Sloan and Stewart both testified that Moore told them, "I stabbed the bitch nine times." Stewart told the jury that while standing outside, he heard a woman scream in the house and Moore came out with a knife in his hand.
Bossier City Police Officer Bill Fields testified that he and fellow officer Matthew Nycum were the first police to arrive and found Wilson choking and gasping, bleeding from 13 stab wounds.
"I asked her who stabbed her," Fields testified. "She told me Elvin. I asked her again to repeat it and she said Elvin. I asked her a third time and she told me Elvin. I asked her if she knew the subject. She told me that he used to live down the street and he was black. She repeated that twice."
Moore, who was black, testified that he had consensual sex that night with Wilson, who was white. He denied killing her.
The all-white jury returned its guilty verdict in 40 minutes. During the penalty phase, Freeman called not a single witness to speak on Moore's behalf. His presentation was 2 minutes and 15 seconds long, and he never asked the jury to spare his client's life. Freeman later said he would have felt "silly" asking the jury to spare Moore.
Stewart and Sloan spent nearly 20 years in prison and now live in Shreveport, working together at a body shop. Both men, in interviews with the Tribune, say that they implicated Moore because they believed the police already had enough evidence to convict him and that they lied on the stand because they feared execution.
"I didn't want the death penalty," Stewart said. "When I said I heard a lady scream—that wasn't true. When I said I saw him come out with a knife—that wasn't true either. I'm not proud of it. I thought I needed to tell what the police wanted. … I made up a story."
At a 1986 clemency hearing for Moore, Stewart and Sloan recanted in sworn affidavits. They said that the victim was alive when they left with Moore and that they did not hear Moore say he stabbed her, according to a newspaper account of the hearing and interviews.
"I saw her in the doorway," Sloan said in a recent interview. "She looked fine to me."
But Stewart, in an interview with the Tribune, has altered his account again. Though he maintains he never saw Moore with a knife or heard the woman scream, he said his statement in the affidavit that he did not hear Moore say he stabbed the woman was false.
"I did hear him say that," Stewart said. "But I never believed it. I saw her close the front door. I didn't think anything was wrong."
Stewart said that for the clemency hearing, he would have said anything to spare Moore's life. "I lied about some things," he said. "But now, I don't think he did it."
Nycum, now the general manager for a Bossier City car dealer, said in an interview that he was an auxiliary officer in 1980 when he accompanied Officer Fields to the Wilson home. He said he never heard JoAnn Wilson make the statement that Fields claimed she uttered in her dying breath.
"She was incoherent, spoke in a heavy Southern accent and said what sounded to me like 'elephant,'" Nycum said. "I never heard her say, 'Alvin did it' or 'Elvin did it.'"
Fields, in an interview, said, "I know what I heard. I don't want to know anything else."
Former prosecutor Brown, now a state appellate judge, said Moore's version of events was "ridiculous" and Stewart and Sloan's recantations were equally unbelievable.
The time line of the evening was not an issue at Moore's trial, but an analysis of police reports, court transcripts, fire department records and interviews suggests it could have been if defense attorneys had the documents later obtained by the Tribune.
There is no official time-stamped record of when JoAnn Wilson's emergency call came to the Police Department that night, but a dispatcher said at Moore's trial that he took the call at 9:35 p.m.
After being arrested, Stewart told police that he, Sloan and Moore arrived "about nightfall" at the Wilson home. Sloan said it was "about 7 or 8:30."
Stewart told the Tribune: "It was daylight, getting to sundown. It wasn't dark. You could still see. It was still light when we left."
Robert Temple, the Wilsons' landlord, told the Tribune that on the evening of the murder, he was working in the area and drove by the Wilson home. "I saw Alvin Moore's car out there," Temple said. "It was daylight, around dusk."
Records at the U.S. Naval Observatory show that sundown that night was at 8:25 p.m. The period between the moment when the top of the sun dips below the horizon and darkness is called "civil twilight," ending when the sun has gone about 6 degrees below the horizon. Civil twilight ended and darkness began that night at 8:53 p.m.
Bossier City detective reports said Aron Wilson was not at the home when police arrived, but drove up after his wife had been taken to the hospital. He told police he had left home earlier in the evening to work on the car of Perry Goodwin, who lived about a mile away, the report said.
The report quoted Wilson as saying he came home at 9 p.m. to get a tool and his wife was alive. Goodwin told police that Wilson went home at 9 and returned about 10 minutes later. On the witness stand, however, Wilson testified he wasn't home at 9 that night.
In an interview at a restaurant near his home in Flint, Mich., Aron Wilson was shown the police report. "I came home at 7:30 that night," he said. "That's wrong."
Asked about Goodwin's statement, Wilson said Goodwin also was mistaken.
After Moore's conviction, the question of his innocence fell to the side as the case was appealed and upheld by the Louisiana Supreme Court. When attorneys Rebecca Hudsmith and Wellborn Jack Jr. volunteered to handle his federal appeal in 1983, they focused on the issue of inadequate legal representation at trial instead of challenging his guilt.
"It looked like we had a real good chance of winning on the attorney competence issue," Jack said. "And if we could get a new trial for Alvin, then we could turn our attention to the evidence."
That strategy almost saved Moore's life. U.S. District Judge Tom Stagg in 1984 vacated Moore's death sentence, citing Freeman's poor lawyering, and ordered a new sentencing hearing. But before that hearing could be held, the 5th Circuit U.S. Court of Appeals in New Orleans overruled the lower court decision and reinstated Moore's death sentence.
It was not until a last-ditch appeal for clemency before the Louisiana Pardon Board that a question about the prosecution's evidence was raised when Stewart and Sloan gave their sworn affidavits.
Howard Marsellus, chairman of the pardon board at the hearing, said he believed Moore was innocent. Marsellus, who later was sent to prison for taking a bribe to vote for clemency in an unrelated case, said he thought Moore never had a chance.
"We went back to deliberate," he said. "I said that from the time the cops arrived on the scene, that boy was dead. I said, 'I'm not voting to kill that boy.'"
Moore lost his bid for clemency, which would have commuted his sentence to life in prison, by a 3-2 vote.
Death in a Florida prison
Bennie Demps, 49, was executed last June for the 1976 murder of a fellow inmate at Florida State Prison. But ask the investigator on the case just how the murder happened and who was involved, and his answer is that he doesn't know for sure.
"When you have a killing inside a prison, nobody ever knows what happened," Wiley Clark, who investigated the stabbing for the Bradford County state attorney's office, said in an interview. "You're never going to figure out the real truth."
Like most killings behind the concrete walls and razor wire of a prison, the murder of Alfred Sturgis involved characters so seedy that truth and sympathy were equally difficult to find.
When Demps was accused, he, as well as the victim and the key witness, were all convicted murderers. Years earlier, Demps had been sentenced to death for a double murder. But he escaped execution when, in 1972, the U.S. Supreme Court declared capital punishment unconstitutional because it was being carried out in an arbitrary manner. Demps' death sentence was commuted to life.
Until the day he died, Demps claimed prison officials framed him for the Sturgis killing because he had escaped that earlier death sentence.
There was evidence that would have helped Demps, but authorities did not turn it over to Demps' lawyer. That included a report that did not surface until 20 years after the murder—one purporting to describe the dying inmate's identification of his killers. But that report does not mention Demps at all.
Prosecutors said at trial that before Sturgis bled to death, he named Demps, James Jackson and Harry Mungin as his assailants. Larry Hathaway, an inmate serving a 99-year sentence for murder, became a prosecution witness after he reported seeing Jackson stab Sturgis with a shank, while Demps held down Sturgis and Mungin acted as lookout.
Clark, a former police officer, said he was loath to trust eyewitness testimony, and was particularly suspicious of Hathaway, whom prison medical records described as "extremely manipulative" and having a "personality disorder."
Before the trial, Hathaway told an attorney for a prisoners rights group that he did not witness the Sturgis murder. At trial he insisted he did. Then after the trial, three inmates came forward to say that Hathaway was nowhere near the scene of the stabbing.
Finally, in 1994, Hathaway told an investigator for Demps' lawyers that he had lied at trial.
There was no physical evidence linking Demps to the murder, so prosecutors relied largely on the testimony of Hathaway and two prison guards, A.V. Rhoden and Hershel Wilson. The guards testified that Sturgis named Demps as one of his three attackers.
"I told just what Sturgis told me. Nothing else," Rhoden told the Tribune.
The three inmates were convicted in 1978 and prosecutors sought the death penalty for all three. The jury recommended death for Demps and Jackson and life for Mungin.
Even though Demps was not the alleged attacker in the stabbing, the judge gave him death, citing his convictions for the two previous murders. He gave Jackson and Mungin life in prison. Interviews with Jackson and Mungin could not be arranged.
Demps' attorneys never received a letter written before the trial by Bill Beardsley, the prison official who oversaw the murder investigation. The letter criticized Hathaway for his "fabrication" in another investigation and could have been used by Demps' lawyers to question Hathaway's credibility.
Lawyers also were never given a copy of a one-page report from chief inspector Cecil Sewell that was written the day after Sturgis died and sent to Secretary of Corrections Louie Wainwright. It said that "before Sturgis died, he named James Jackson, B/M, #029667, as his assailant." Demps and Mungin are not named in the report, which surfaced 20 years after the murder.
In an interview with the Tribune, Wainwright, who retired in 1986 after 24 years as secretary, said the report was meant to apprise him, in detail, of incidents at the state's prisons. "It should have been fairly detailed," Wainwright said. "It should have had all three inmates."
Demps' attorneys also argued on appeal that Hathaway, for his testimony, received undisclosed benefits that would have provided him with ample incentive to lie.
To buttress their argument, they cited a letter Beardsley wrote a year after Demps was sentenced to death. That letter supported "special parole consideration" for Hathaway, even though he had served only four years of his 99-year sentence. Beardsley, who described Hathaway as an informant and critical witness, made another parole request for Hathaway in 1983, according to his letters.
Now retired, Beardsley said those letters were not tied to a deal for Hathaway's testimony.
The investigation of the murder of prison inmate Leroy Colbroth, seven months after the Sturgis killing, also produced information that could have helped Demps. That, too, was kept from Demps' lawyers.
Colbroth, who was known as "99" because he was serving a 99-year term for armed robbery, ran gambling, loan-sharking and drug operations in the prison, according to his prison records. Before he was killed, investigators had identified him as a leading suspect in two prison stabbings, one of them fatal, the records show.
During the investigation of Colbroth's murder, several inmates swore in depositions that Colbroth was killed because he had stabbed Sturgis. Other inmates later said that they saw Colbroth kill Sturgis or that he admitted killing him.
Some of those inmates wanted to help Demps, but did not, saying in sworn affidavits that prison officials either threatened them with retribution if they testified or offered incentives, such as transfers or shorter sentences, for refusing.
The two inmates charged with killing Colbroth were acquitted.
Thomas Elwell, who prosecuted Demps and Colbroth's alleged assailants, declined to be interviewed unless he was paid. He became a judge in Gainesville but resigned in 1992 amid an investigation into allegations that he removed price tags from merchandise at a Pic 'n Save department store and replaced them with lower price tags. He was not charged.
Since he has been in private practice, he has been suspended four times by the state bar for violating conflict of interest rules and for financial irregularities, according to disciplinary records.
Demps' appellate lawyer, Bill Salmon, sought a new trial from the Florida Supreme Court. But the court refused, saying that although prosecutors perhaps should have turned over the chief inspector's report, it did not necessarily clear Demps. "Assailant," the court said, might have referred only to Jackson, because he was identified as the inmate who wielded the shank.
On the day Demps was executed, the window to the execution chamber opened to reveal the condemned man lying on the gurney with a white sheet draped over his chest and legs. Angrily, he chastised officials who had cut deeply into his leg to find a vein suitable to carry the lethal injection.
"They butchered me back there," Demps declared to witnesses. "This is not an execution, this is murder. I am an innocent man."
Gerald Kogan, who was chief justice of the Florida Supreme Court, found the case troubling, even though he did not vote to give Demps a new trial.
"I had grave doubts about Bennie Demps," said Kogan, now retired. The case "keeps coming back and back and nothing new is raised. But you can't do anything after a while."
Articles
Jan 23, 2019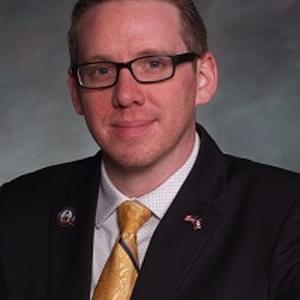 Bill to Abolish Wyoming's Death Penalty Introduced with Bipartisan Support