By SYDNEY P. FREEDBERG
July 4, 1999
© St. Petersburg Times

'We'd rather have died than to stay in that place for something we didn't do'
'I had nothing … The world I left no longer existed'
'Yes, I'm angry… . Yes, I'm bitter. I'm frustrated'
The 13 other survivors and their stories
Wilbert Lee, 64, and Freddie Pitts, 55
Convicted 1963; RELEASED 1975

THE CRIME: Juries twice convicted Lee and Pitts of killing two gas station attendants at Port St. Joe in the Florida Panhandle. The case was built on confessions, which Pitts and Lee said were beaten out of them. No physical evidence linked them to the crime. Joe Townsend, the polygraph operator who extracted the confessions, later came under fire for coercing confessions from suspects in other cases.
HOW THEY GOT OUT: Another man — sentenced to life for another homicide — confessed to the murders. Polygraph operator Warren Holmes reported the confession to Miami Herald reporter Gene Miller, whose stories helped prompt a second trial. Again, the jury convicted Pitts and Lee. In 1975, then-Gov. Reubin Askew pardoned the two. "I am sufficiently convinced that they are innocent," Askew said.
WHERE THEY ARE NOW: Lee and Pitts, who met at a moonshine party at Lee's house the night of the crime, became like brothers. After moving to Miami, they found a network of friends and lawyers to help them adjust. "When you step into a free society, it's like stepping on a merry-go-round," says Lee, whose family left him while he was on death row. He started working for the state, counseling troubled juveniles, a job he later lost because of his felony conviction. He was then hired to counsel inmates in Miami-Dade's jails. Pitts, who hasn't seen his two daughters since prison, worked for a while in security but preferred the outdoors. Now a truck driver, he is married and lives in Miami Shores. Last year, the Legislature awarded each man $500,000 — the first time it has ordered restitution for persons wrongly sentenced to death. Both men, frequent lecturers against the death penalty, say the money won't buy back the lost time. "It's like giving the monkey some peanuts," Lee scoffs.


Delbert Lee Tibbs, 58
Convicted 1974; released (on bond) 1977, released (from charges) 1982

THE CRIME: A Lee County jury convicted Tibbs of shooting to death hitchhiker Terry Milroy, 27, and raping his 16-year-old traveling companion, Cynthia Nadeau, near Fort Myers. Tibbs, a onetime theology student, was arrested in Mississippi after Nadeau picked him out of a lineup, despite discrepancies between him and her original description of the killer. Her testimony was enough to convict him. Tibbs testified that he was in Daytona Beach when the crimes occurred.
HOW HE GOT OUT: In 1976, the Florida Supreme Court ordered a retrial, saying the victim was an unreliable witness and expressing "considerable doubt" that Tibbs was the killer. The case went to the U.S. Supreme Court, which said that retrying Tibbs would not constitute double jeopardy. Still, the state decided to drop the charges in 1982, and the prosecutor who convicted Tibbs later expressed doubts about his guilt.
WHERE HE IS NOW: Tibbs became a cause celebre, attracting supporters such as Joan Baez, Angela Davis and Pete Seeger, who wrote a ballad entitled Ode to Delbert Tibbs. Tibbs lives alone in a studio apartment in Chicago, works in a packaging warehouse and is active in campaigns against the death penalty. "The jobs I've gotten have been out of the benevolence of friends," he says. "Jobs in mainstream America I don't even try for anymore." Off death row for years, Tibbs remembers waking up one night after a friend was electrocuted and "feeling as if someone stabbed me in the rear." Tibbs has written several poems about executed buddies and is working on a book. "I should have lost hope," he says, "but I didn't."


Anibal Jaramillo-Restrepo, deceased
Convicted 1981; released from death row 1982

THE CRIME: A Dade County jury convicted Jaramillo, an illegal Colombian immigrant, for the murders of Gilberto Caicedo and Candellario Castellanos in their southwest Dade townhouse. Each was shot three times in the head. Dade Circuit Judge Ellen Morphonios-Gable overruled the jury's recommendation of life in prison. The prosecution's case hinged on Jaramillo's fingerprints, which were found on a knife casing, a table and a grocery bag in the victims' home. The murder weapon, a machine gun equipped with a silencer, was never found. At the trial, evidence emerged that tended to incriminate the victims' roommate. Jaramillo, 26 at the time of his arrest, testified he had been in the home earlier that day and helped the victims' nephew clean out the garage. He said he used the knife, rope and paper during the cleanup.
HOW HE GOT OUT: In 1982 the Florida Supreme Court freed Jaramillo because of insufficient evidence. "The proof is not inconsistent with Jaramillo's reasonable explanation as to how his fingerprints came to be on these items at the victim's home," the court said.
AFTER HE GOT OUT: Jaramillo "literally jumped for joy" when he learned he would be freed, says his lawyer, Louis Casuso. But the day Jaramillo left death row, the federal Bureau of Alcohol, Tobacco and Firearms arrested him for lying on a form when he bought a .45-caliber pistol from a gun shop in 1980. In 1983, a federal judge sentenced him to four years in prison. According to his lawyer, Jaramillo was eventually deported to Colombia, where he was murdered in Medellin.


Anthony S. Brown, 43
Convicted 1983; released 1986

THE CRIME: An Escambia County jury convicted Brown of the 1982 shotgun murder of James Dasinger, a gas company delivery man, north of Pensacola. Wydell D. Rogers, who claimed to be an accomplice, pleaded guilty to second-degree murder and testified that he and Brown plotted the entire incident. Circuit Judge Joseph Q. Tarbuck rejected the jury's recommended life sentence and imposed the death penalty.
HOW HE GOT OUT: The Florida Supreme Court overturned Brown's conviction in 1985, ruling the prosecution erred when it took a pretrial deposition from a sheriff's deputy without notifying Brown. At the retrial in 1986, Rogers, the state's star witness, said he lied at the first trial. Brown, a tattooed high-school dropout with a 14-page rap sheet, was acquitted.
WHERE HE IS NOW: After a year of freedom, Brown was arrested on robbery charges, which prosecutors eventually dropped. Hoping to start over, Brown moved to Detroit and got a job in a nursing home. Soon he was back in Escambia County and in trouble. "You just don't walk off death row and pick up," says Brown. In February 1990, he squared off with a man wielding a bottle in a bar and stabbed him with a pocketknife. Brown was arrested and pleaded guilty. The same judge who sentenced him to death in 1983 sentenced him to 30 years for aggravated battery. Brown, a father of two, says 100 years at Union Correctional Institution, where he is now, is better than death row. "I tried to do everything differently," he says, getting emotional. Still, "I feel safe here, safer than the street. I could have been killed in a drive-by. If I hadn't have been on death row, who knows if I'd be dead or alive?"


Anthony Ray Peek, 41
Convicted 1978; released from death row 1987

THE CRIME: Polk County juries twice convicted Peek, a New York drifter on probation for burglary, of beating and strangling Erma Carlson, a 65-year-old nurse, in her Winter Haven home. Just before the murder trial, Peek was convicted and sentenced to life for an unrelated rape. The murder conviction hinged on Peek's fingerprint, which was found on the dead woman's car. Peek testified that on the night of the murder he never left the Winter Haven halfway house where he was serving his burglary probation. He said he was at a park the next day when he saw the unlocked car and opened the door.
HOW HE GOT OUT: Polk Circuit Judge John Dewell overturned the first conviction in 1983, ruling that a hair analyst gave erroneous testimony. The Florida Supreme Court overturned his second conviction in 1986 because the judge inappropriately allowed evidence about the unrelated rape. Acquittal at a third trial in 1987 brought an end to Peek's 10-year death row ordeal.
WHERE HE IS NOW: Peek sweeps the prison grounds at Everglades Correctional Institution, where he is serving a life sentence for rape. In 1993, his death row marriage to a Tennessee pen pal fell apart. Two years later, Peek, then 37, exchanged wedding vows with another prison visitor, Helen Hope. A 52-year-old British emigre, she left her homeland, husband and children and moved to Gainesville to be near Peek. "All he's got is God and me," she says. The parole board recently tacked five years onto Peek's release date, now scheduled for 2010. But a decade on death row has taught him to handle anything. He points to a garbage bin in the prison visiting area. "If you put a human being in there," he says, "he's gonna find a way to survive."

Willie Albert Brown, 49, and Larry Troy, 48
Convicted 1983; released from death row 1988

THE CRIME: Brown and Troy were already in prison when they were convicted of the 1981 stabbing death of Earl Owens, a fellow inmate at Union Correctional Institution. Prison officials held the pair in solitary for 17 months before arresting them. Their conviction rested largely on the testimony of Frank Wise, a fellow inmate who said he saw Brown and Troy leave the homicide scene.
HOW THEY GOT OUT: In 1987, the Florida Supreme Court reversed the convictions. The court said prosecutors flubbed the case by not giving defense lawyers statements of prison interviews with the defendants. On death row, Brown fell in love with Esther Lichtenfels, a prison visitor who ended up helping to free the pair. Wearing a legally authorized hidden tape recorder, she recorded Wise, the prosecution's key witness, saying he had lied and offering to tell the truth for $2,000. Prosecutors dismissed the charges against Brown and Troy.
WHERE THEY ARE NOW: Brown, a Clearwater resident who had been serving 20 years for a Pinellas County robbery, left prison in 1988. About an hour later, he married Lichtenfels at the Clay County Courthouse. Troy, serving a 25-year sentence for murder, left in 1990. Both are back in prison. Troy, arrested for selling cocaine seven months after his release, is serving time at Charlotte Correctional Institution. Brown's life has been a cycle of drugs and robberies. He went to prison for robbing a bank in Springfield, Mass. Then, in April, Pinellas sheriff's deputies arrested him after he allegedly robbed a bank in Dunedin with a broken broom stick, stole a car and led police on a high-speed chase. Brown says prosecutors are holding his time on death row against him. "In their eyes, I was never exonerated," he says from the Pinellas County Jail. "There's enough pain in this stuff to last a lifetime."

James Joseph Richardson, 63
Convicted 1968; released 1989

THE CRIME: A DeSoto County jury convicted Richardson, an Arcadia migrant worker with no criminal record, of poisoning his stepdaughter, Betty Jean. She died along with five sisters and one brother in 1967 after eating a lunch laced with a pesticide. Prosecutors said he killed them to collect on $7,000 in life insurance. Richardson denied it. He said the children's babysitter, Betsy Reese, poisoned their last meal of rice and beans with pesticide.
HOW HE GOT OUT: Washington lawyer Mark Lane, who gained attention because of his John F. Kennedy conspiracy theory, wrote a book about the case, Arcadia. Among other things, he said Richardson never bought insurance. After the U.S. Supreme Court outlawed capital punishment in 1972, Richardson's sentence was commuted to life. In 1989, the governor named then-Dade State Attorney Janet Reno to re-examine the case. She concluded that prosecutors convicted Richardson with perjured testimony and ignored the babysitter as a possible suspect. Based on her report, DeSoto Circuit Judge Clifton Kelly ordered Richardson freed. "The enormity of the crime," the judge said, "is matched only by the enormity of the injustice to this man." The babysitter died of Alzheimer's disease in 1992.
WHERE HE IS NOW: Richardson, who learned to read and write in prison and was ordained a minister, became an instant celebrity. Hollywood producers talked about a movie deal, and comedian Dick Gregory offered him a $100,000-a-year job at a nutrition clinic. The job didn't pan out, the movie hasn't materialized and Richardson suffered a series of setbacks. The less than $20,000 he got for the rights to his story was gone after four or five years. His heart problems — which he attributes to prison food, poor medical care and constant stress — worsened. He and his wife, who stuck by him throughout his imprisonment, were divorced. And most of the $150,000 Richardson got in an out-of-court settlement with DeSoto County went to his lawyers. Richardson, who spent too much of his life in prison to be entitled to Social Security, now lives at the ranch of his cardiologist in Wichita, Kan., and does light work to pay for room and board. His lasting memory of death row is the sound of keys rattling. "When I hear a bunch of keys shaking, I think they are coming to get me and put me in the electric chair," he says. "I'm trying to get over it, but it's something a man can never forget."


Robert Craig Cox, 39
Convicted 1988; released from death row 1990

THE CRIME: An Orange County jury convicted Cox, a onetime Army Ranger, of the 1978 beating death of Sharon Zellers, 19, a Walt Disney World clerk. The case was weak, and Cox was not charged until eight years after the murder. Cox and his family were staying at a motel in Orlando where the victim's body was found. He had a cut on his tongue, and hair and blood samples found near the victim were compatible with his. Cox testified he bit through his tongue during a fight.
HOW HE GOT OUT: The Florida Supreme Court reversed Cox's conviction, ruling that, at best, the evidence created "only a suspicion" of guilt. The court ordered his acquittal and release.
WHERE HE IS NOW: For Cox, there was no celebration. He was immediately taken into custody to complete a prison sentence in California for an unrelated 1985 kidnapping. Then he returned to his boyhood home of Springfield, Mo., where he came under suspicion — but was never charged — in the 1992 disappearance of a mother and two teenage girls. Texas police also questioned him about an abduction in Plano. In 1995, Cox was arrested for holding a gun on a 12-year-old girl during a robbery in Decatur, Texas. He is serving a life sentence for that robbery and is not eligible for parole until 2025. He declines to comment.


Andrew Lee Golden, 55
Convicted in 1989; released in 1993

THE CRIME: A Polk County jury convicted Golden, a onetime high school teacher, of drowning his wife, Ardelle, in a lake near the family's home in Winter Haven. Her body was found floating near a boat dock, just a few feet from a partially submerged Pontiac Grand Am that her husband had rented. The medical examiner ruled the death an accident and said there were no signs of foul play. But the jury believed the prosecutor's version — that Golden, facing debts of more than $200,000, pushed his wife off the boat dock and then drove the car into the lake to make the drowning look accidental. He hoped to collect on more than $350,000 in life insurance policies taken out in the year before her death, prosecutors said.
HOW HE GOT OUT: The Florida Supreme Court overturned the conviction and ordered Golden's release, saying the prosecution failed to prove Ardelle Golden's death was anything but an accident. It may have occurred after she drove down the unmarked, unlit boat dock at night.
WHERE HE IS NOW: Golden lived for a while with his oldest son, Darin, then with son Chip, who was 13 when his father was arrested. Chip noticed his father had changed. "He was more easily agitated," Chip says. "He had a worse temper. He had a hard time adjusting to the idea that you got to get a job … got to pay bills." Unable to stay in one place, Golden moved to Texas, where he was arrested in 1996 for molesting two girls, ages 8 and 9. Then in April he pleaded guilty in neighboring Denton County to a new charge of indecency with a child. His lawyer, John Giofreddi, says the death of Golden's wife, coupled with "the trauma of death row," contributed to his transformation into a "regressed pedophile." Golden pleaded guilty and began a 15-year prison term in May.


Robert Hayes, 35
Convicted 1991; released 1997

THE CRIME: A Broward County jury convicted Hayes, a groom at the Pompano Harness Track, of the 1990 rape and strangling death of fellow groom Pamela Albertson. Prosecutors introduced DNA evidence that they said linked him to the homicide. Hayes' lawyers presented expert testimony suggesting the DNA results were contaminated.
HOW HE GOT OUT: The Florida Supreme Court ordered a new trial because of faulty DNA analysis. "The record contains evidence suggesting that Hayes committed the homicide," the court said, but it "also contains objective physical evidence suggesting that someone other than Hayes was responsible." At a retrial, Hayes' lawyers showed that hairs used to convict him the first time most likely came from a white person. Hayes, who is black, was acquitted.
WHERE HE IS NOW: Hayes, who is nicknamed "Mississippi," left prison with a plastic bag of socks and sneakers but no money. His lawyer paid for a bus ticket to his hometown of Canton, Miss., where he moved in with his grandmother. Hayes tried to get a job as a janitor but was rejected because of the seven-year gap on his resume. Eventually, the town hired him to drive dump trucks and clean sewers. Hayes also helps care for horses at an amusement park owned by his uncle. Recently, he married Georgia Brown, 22, a nursing home employee. "I'm trying to build my life back up," says Hayes, a two-pack-a-day smoker. He says he gets angry easily and has mood swings and nightmares. "I might get 30 minutes of sleep every hour every night," he says. "I don't know who's gonna come down the hallway."


Joseph Robert Spaziano, 53
Convicted 1976; released from death row 1998

THE CRIME: A Seminole County jury convicted Spaziano, an Outlaws motorcycle gang member from Rochester, N.Y., of the 1973 murder of Laura Harberts, an Orlando hospital clerk. The verdict hinged on the testimony of a teenage drug user, Anthony DiLisio, who remembered key facts about the murder only after he was hypnotized. Circuit Judge Robert McGregor overrode the jury's recommendation and sentenced Spaziano to death.
HOW HE GOT OUT: Spaziano, who got the nickname "Crazy Joe" after a truck ran over his head, survived five death warrants. In 1995, 16 days before his scheduled execution, the state's star witness recanted his testimony, which prompted an order for a new trial. On the eve of the retrial, in November 1998, Spaziano pleaded no contest to second-degree murder while swearing he did not kill Laura Harberts. Under the plea agreement, he did not have to admit guilt, was sentenced to time served and released from death row.
WHERE HE IS NOW: Spaziano is in prison, serving a life sentence for the 1974 rape of a 16-year-old Orlando girl. He says he is innocent and is appealing. For Spaziano, the decision to accept the plea deal in the murder case was "stark reality… . I have come within days of being electrocuted … never knowing when I would be put to death by electrocution," he wrote in an affidavit. "I do not want my daughter and three grandchildren to live under the threat and fear (and) … experience the hurt and damage of my death in the electric chair." These days, Spaziano moves around without handcuffs at Florida State Prison, joking with robbers, rapists and killers in the general population. Some cheer and call his name. Still, Spaziano feels low sometimes. "I'm tired of everybody," he said recently. "I want people to go away."


SOURCES: Michael L. Radelet, co-author of In Spite of Innocence and chairman of the University of Florida Department of Sociology; Death Penalty Information Center; National Conference on Wrongful Convictions and the Death Penalty.
Florida
Oct 03, 2023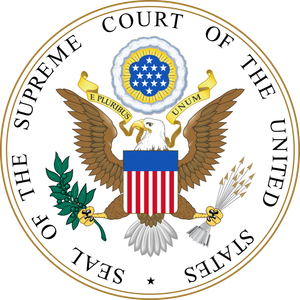 Analysis Shows Supreme Court's Changing View of Death Penalty Cases