By David Hechler
The National Law Journal, November 29, 2004
The controversial tenure of Attorney General John Ashcroft is already being debated, even before he departs. But one aspect of his legacy is very much in doubt.
Will his effort to federalize the death penalty be viewed as a success? And will his presumed successor, Alberto Gonzales, carry on Ashcroft's aggressive approach, overruling prosecutors' decisions not to seek capital punishment a third of the time?
This is not a subject the outgoing attorney general has touted among his accomplishments. In a long list of "successes" linked to the farewell letter posted on the Justice Department Web site, he never mentioned the death penalty.
Yet the issue carries enormous emotional weight, and Ashcroft's actions continue to spur debate. Just this month, two cases brought it to the fore. One raised the possibility that Gonzales will be flooded with requests to reconsider Ashcroft's death penalty decisions. The second underscored his penchant for overruling local prosecutors, which sometimes hamstrung their ability to negotiate cooperation agreements with defendants.
On Nov. 12, Nicholas Garaufis, a federal judge who sits in the Eastern District of New York, criticized Ashcroft's decision to seek the death penalty in the pending murder trial of mob boss Joseph Massino. Convicted in July of seven racketeering murders, Massino already faces a mandatory sentence of life without parole.
"Mr. Ashcroft's choice to make such a sobering and potentially life-ending decision now," Garaufis read from a prepared statement at a court hearing, "after several delays, and only after tendering his resignation to the President and announcing to the country that he no longer wishes to preside over the Department of Justice, is deeply troubling to this court."
The judge acknowledged his responsibility to accept the decision, but added that he hopes Gonzales, upon taking office, will "reach an independent assessment." "Accordingly," Garaufis said, "at the appropriate time, I shall issue an order directing the Government to resubmit the matter to the new Attorney General for his consideration."
Four days later came the announcement that Ashcroft had rescinded an order he issued in January 2003 demanding that prosecutors seek the death penalty in the murder trial of Jairo Zapata. The earlier decision drew immediate fire because lawyers from the U.S. Attorney's Office for the Eastern District of New York had already signed a cooperation agreement with Zapata. The attorney general's action was criticized for jeopardizing future agreements.
John Nowacki, a spokesman for the Justice Department, declined to address the criticism directly. "We don't comment on the decision-making process in specific cases," he said. "The process that's in place is one that ensures that each case is carefully and thoroughly reviewed at several levels before coming to the attorney general for his ultimate decision." The goal is a system that delivers "fairness and consistency in its application across the country," he said.
Not even Massino's lawyer, David Breitbart, knows whether Ashcroft overruled Roslynn Mauskopf, the U.S. attorney for the Eastern District of New York, when he decided to seek the death penalty. That information is secret, said Breitbart, of counsel at New York's Mintz & Gold. He added that he was "pleasantly surprised" by the judge's statement.
Robert Blecker, a professor at New York Law School who supports the death penalty, though he has misgivings about the way it has been federalized, had a different reaction. "It's not for a federal judge to direct the executive branch to reconsider its policies," said Blecker, who teaches a course on constitutional history. "He can state his opinion." He can urge Gonzales to reconsider. "But he has no authority to do it," Blecker said.
The judge declined to comment.
John Martin, who was a federal judge in the Southern District of New York before he resigned in 2003, said he saw nothing inappropriate about the judge expressing his opinion. He suggested that others might also seek to have the new attorney general review Ashcroft's decisions. "Any defense lawyer representing a defendant would want to take any avenue they can to avoid the death penalty," Martin said.
Currently, 71 federal death penalty trials are pending nationwide, according to Kevin McNally, a lawyer at the Federal Death Penalty Resource Counsel Project, which assists capital defenders and functions as a clearinghouse. In at least 15 of the pending cases Ashcroft overruled local prosecutors, McNally said. All told he has overruled prosecutors on at least 42 of 128 capital defendants (33%). He overruled prosecutors the other way-declining to request the death penalty-on eight defendants. Though disagreements between the Justice Department and U.S. attorneys are not always disclosed, McNally said that his information comes from defense lawyers and public records.
No one can know, of course, what Gonzales will do. His confirmation hearing will not be held until January, at the earliest. Several close observers did not expect changes. Ronald Tabak, who co-chairs the American Bar Association's Death Penalty Committee, said an article in the Atlantic "does not give one great hope that there will be greater attention devoted to these cases."
"The Texas Clemency Memos," by Alan Berlow (July/August 2003), described the way Gonzales briefed George W. Bush on death penalty cases when Bush, then governor of Texas, considered clemency petitions. As Bush's legal counsel, Gonzales wrote summaries that were "Bush's primary source of information," Berlow wrote. "Many have a clear prosecutorial bias," he concluded, and they "repeatedly failed to apprise the governor of crucial issues in the cases at hand."
McNally found reason to hope that the new attorney general will overrule local prosecutors less frequently. Ashcroft himself seems to have done so sparingly over the past six months, McNally said. His colleague, David Bruck, suggested Gonzales may be best positioned to bring about change, "like Nixon going to China."
The landscape first changed not under Ashcroft but under Janet Reno, Bill Clinton's attorney general. Between 1988, when the death penalty was restored to the federal arsenal, and 1995, few of these cases were tried in federal court. But the Federal Death Penalty Act of 1994 greatly expanded the offenses for which it could be sought. Trying to impose a measure of control, Reno began requiring prosecutors to clear decisions on all death-eligible cases, which wasn't popular with all of them.
"I got the impression that they wanted to make the decision themselves," Reno recalled. "I thought it was important that there be some overarching coordination of these cases."
Lawyers with very different views agreed that coordination is appropriate. But many expressed reservations about the changes that Ashcroft introduced. The most controversial was the requirement that U.S. attorneys clear plea bargains with him, which he added to the protocol in 2001; under Reno, they had autonomy. This was the most important change from Reno's administration to Ashcroft's, according to Mary Jo White, who, as the U.S. attorney for the Southern District of New York from 1993 to 2002, served under both.
To tackle the conspiracy cases so common in federal prosecution "you have to be able to secure the cooperation of people who are, at least in theory, death penalty-eligible," said White. "If you bog down in that process, you can lose that ability." Delays change minds, which can destroy cases against individuals "higher up on the culpability scale," she said.
In theory, it's possible to secure quick authorization for cooperation agreements, she said. "But I've never seen any system work that efficiently in Washington. Once you've got a committee in place," she said, referring to the Justice Department committee that considers death penalty cases and recommends action by the attorney general, "you're already talking about time delays."
To many, the Zapata case illustrated the problem. Implicated in a 1993 murder, Zapata was in prison on a gun conviction when he was questioned in 1997. He confessed his involvement and implicated others, according to his attorney, Peter Tomao, a solo practitioner in Garden City, N.Y.
It's unclear why nothing happened for years. It began as a state case and was taken over by the feds, Tomao said. It should have been resolved under Reno, when prosecutors still controlled their plea agreements, but the indictment wasn't unsealed until 2002. A deal was worked out in December of that year, only to be overruled by Ashcroft the following month.
"Overruling recommendations against the death penalty in cases where the defendants have agreed to cooperate inevitably jeopardizes the ability of U.S. Attorneys to conduct such investigations," U.S. District Judge John Gleeson of the Eastern District of New York wrote last year in the Virginia Law Review. 89 Va. L. Rev. 1697. "After Zapata, well-counseled defendants are unlikely to consider cooperation."
One year after Gleeson's article was published, Ashcroft changed his mind and a new plea was quickly worked out. Tomao doesn't know what caused the change, but he'd filed motions in August to disqualify the prosecutor (so that he could call her as a witness), and to unseal records showing that Zapata's co-conspirators, who were involved in multiple homicides, were not facing the death penalty.
George Stamboulidis, a long-time federal prosecutor who is now a partner at Baker & Hostetler's New York office, expressed dismay at the Justice Department's posture. "It breaks morale for prosecutors if they think their office has worked well and come up with balanced opinions, and then all of a sudden they get overruled by Washington for reasons they may not understand or agree with."
Rory Little, a professor at the University of California Hastings College of the Law, said it's especially problematic to overrule the way Ashcroft has. "People don't mind being told what they can't do," he said. "But they really resent being told what they have to do. Lawyering is an art, and if your heart's not in it, juries figure that out pretty quickly."
According to McNally, the three states in which Ashcroft has authorized the most death penalties are Virginia, New York and California. He has authorized a total of 40 trials. Half are pending. The others have resulted in no death sentences.
The cost, said White, is not just in the money and resources expended. It may also be reflected in cases not brought. Her office used to prosecute eight or 10 large racketeering cases a year. Had she sought the death penalty in each, she said, it could have been reduced to two. "And that would not be a good thing for the public."
Federal Death Penalty
Oct 23, 2023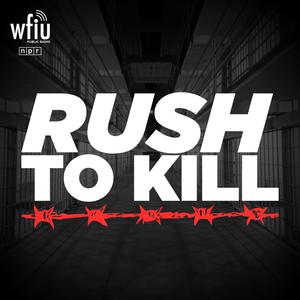 In New Podcast, Rush to Kill Documents
6

‑Month Federal Execution Spree Under President Donald Trump's Administration
Federal Death Penalty
Oct 06, 2023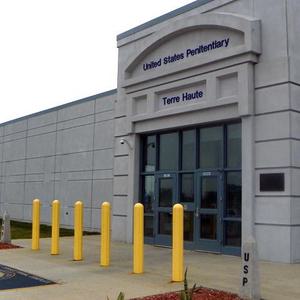 New Details Emerge Surrounding Federal Executions Under Trump Administration
Federal Death Penalty
Sep 07, 2023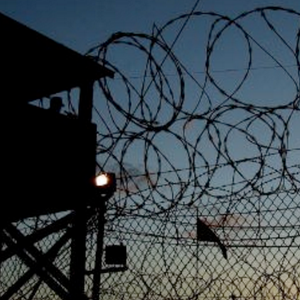 9

/​

11

Victims' Family Members, Members of Congress Urge Biden Administration to Abandon Plea Negotiations with Guantanamo Detainees