Opinions of the Court
BOBBY v. BIES, No. 08-598
Cert. granted on Jan. 16, 2009
Oral argument: April 27, 2009
Decision: June 1, 2009
On June 1, in the case of Bobby v. Bies, the U.S. Supreme Court unanimously ruled that Michael Bies had to bring his claim of mental retardation before a separate state hearing, thereby reversing the lower federal courts that held such a hearing would constitute double jeopardy. The Court held that Ohio could contest Bies' assertion that he is mentally retarded and that this does not subject Bies to double jeopardy, despite the fact that the Ohio Supreme Court in 1996 had recognized his mental retardation as a mitigating factor in upholding his original death sentence. The Court made clear that it intended the states to have the primary responsibility for implementing Atkins. (In 2002, the United States Supreme Court held in Atkins v. Virginia that the Eighth Amendment to the Constitution bars execution of mentally retarded offenders.) Justice Ginsburg wrote the opinion in Bies.
In 1992, an Ohio jury found Michael Bies guilty of the kidnapping, attempted rape, and murder of a ten-year-old. In sentencing Bies to death, one of the mitigating circumstances considered by the jury was that he was mentally retarded. Bies appealed both his conviction and his death sentence. Twice the higher courts in Ohio affirmed both his conviction and his death sentence, but sided with him on the question of his mental retardation being a mitigating factor.
In 2003, Bies sought post-conviction relief in Ohio state court, this time claiming that he could not be executed under Atkins, and that the state government was prevented from contesting the fact of his mental retardation as this fact had already been determined by the two prior state court proceedings. Before a full panel could hear this case, he appealed to the United States Court of Appeals for the Sixth Circuit. This court, in 2008 vacated his sentence of death and ordered that he be resentenced to a sentence other than death because Ohio could not reopen the issue of his mental retardation as this subjected him to double jeopardy.
Bies will now get a hearing in the state court to determine if he fits the Atkins criteria. In deciding whether Bies is mentally retarded, Ohio will use the following criteria set out by Ohio's Supreme Court: a definition of mental retardation requires: "(1) significantly subaverage intellectual functioning, (2) significant limitations in two or more adaptive skills, such as communication, self-care, and self-direction, and (3) onset before the age of 18." (State v. Lott, 2002). If Bies is found to be mentally retarded, he cannot receive a death sentence.
Read the Opinion.
(See A. Liptak, "Court Grants Hearing on Inmate's Retardation," New York Times, June 2, 2009).
MONTEJO V. LOUISIANA, No.07-1529
Argued: Jan. 13, 2009
Decided: May 26, 2009
From the Supreme Court summary: At a preliminary hearing required by Louisiana law, petitioner Montejo was charged with first-degree murder, and the court ordered the appointment of counsel. Later that day, the police read Montejo his rights under Miranda v. Arizona, 384 U. S. 436, and he agreed to go along on a trip to locate the murder weapon. During the excursion, he wrote an inculpatory letter of apology to the victim's widow. Upon returning, he finally met his court-appointed attorney. At trial, his letter was admitted over defense objection, and he was convicted and sentenced to death. Affirming, the State Supreme Court rejected his claim that the letter should have been suppressed under the rule of Michigan v. Jackson, 475 U. S. 625, which forbids police to initiate interrogation of a criminal defendant once he has invoked his right to counsel at an arraignment or similar proceeding.
The Court held:
1. Michigan v. Jackson should be and now is overruled. Both Edwards and Jackson are meant to prevent police from badgering defendants into changing their minds about the right to counsel once they have invoked it, but a defendant who never asked for counsel has not yet made up his mind in the first instance. (Under Edwards v. Arizona, 451 U. S. 477, once such a defendant "has invoked his [Miranda] right," interrogation must stop. 451 U. S., at 484.)
2. Montejo should nonetheless be given an opportunity to contend that his letter of apology should have been suppressed under the Edwards rule. He understandably did not pursue an Edwards objection, because Jackson offered broader protections, but the decision here changes the legal landscape.
Scalia, J., delivered the opinion of the Court, in which Roberts, C. J., and Kennedy, Thomas, and Alito, JJ., joined. Alito, J., filed a concurring opinion, in which Kennedy, J., joined. Stevens, J., filed a dissenting opinion, in which Souter and Ginsburg, JJ., joined, and in which Breyer, J., joined, except for n. 5. Breyer, J., filed a dissenting opinion.
CONE v. BELL, No. 07-1114
Argued: Dec. 9, 2008
Decided: April 28, 2009
On April 28 by a vote of 7-2, the United States Supreme Court overturned a lower court ruling and granted a new hearing to Tennessee death row inmate Gary Cone because the state had withheld evidence from the defense. During his trial in 1984, Cone, a Vietnam veteran, presented an insanity defense, arguing that psychosis induced by his drug use negated his guilt. While the prosecution denied any evidence of Cone's drug use and referred to his defense as "baloney," police reports, FBI files and witness statements discovered in the district attorney's files 10 years later confirmed Cone's extensive drug problem. Cone petitioned state courts for a new trial in light of this new evidence, but his petitions were denied based on a ruling that he had already made a claim of withheld evidence on direct appeal and lost. Later, a federal District Court denied Cone's habeas corpus petition on the basis that the matter had been adequately resolved under state procedural law and the federal court was thus barred from reviewing the merits of the claim. The U.S. Court of Appeals for the Sixth Circuit affirmed this decision and held that the new evidence, even if considered, would not have influenced the guilty verdict and was thus immaterial. When Cone requested a rehearing en banc by the Sixth Circuit, he was denied, but seven judges dissented. Judge Gilbert Merritt, writing for the dissenters, said, "[W]e should not err again by failing to insure that the State's prosecutorial misconduct in concealing exculpatory evidence is considered on the merits."
The Supreme Court, however, ruled that federal courts could review the adequacy of the grounds by which the state court had barred Cone's claim of withheld evidence. Moreover, while the Supreme Court agreed with the lower courts' assessment that the new evidence would likely not have influenced the jury's guilt finding, they determined that these same "courts failed to adequately consider whether the withheld documents were material to Cone's sentence." Based on precedent, evidence is "material" if its presence creates a reasonable probability of a different verdict or sentence. Writing for the Court, Justice John Paul Stevens noted that "[b]ecause the suppressed evidence might have been material to the jury's assessment of the proper punishment, a full review of that evidence and its effect on the sentencing verdict is warranted." The case has been remanded to the federal District Court where it will be determined whether evidence suppressed by the prosecution during the original trial could have affected the outcome of the Cone's sentence.
Cone had previously been granted relief by the Sixth Circuit on two other issues, but both of those rulings were overturned by the U.S. Supreme Court, making this the third time that the High Court will review Cone's case. Cone's case had been reviewed on different issues and denied relief on two other occasions by the Supreme Court. The original murder occurred in 1980. Justice Alito concurred in part and dissented in part. Justices Thomas and Scalia dissented.
Questions Presented:
Is a federal habeas claim "procedurally defaulted" because it has been presented twice to the state courts?
Is a federal habeas court powerless to recognize that a state court erred in holding that state law precludes reviewing a claim?
(See Cone v. Bell, No. 07-1114 U.S. (April 28, 2009); see also Associated Press, Court rules for Tenn. death-row inmate, April 28, 2009).
HARBISON V. BELL, No. 07-8521
Argued: Jan. 12, 2009
Decided: April 1, 2009
On April 1, the U.S. Supreme Court held in Harbison v. Bell that federally appointed counsel can represent indigent capital clients in state clemency procedures. The case asked whether a federal law that provides lawyers to indigent state death row inmates for parts of their appeal guarantees them the continuation of that representation through the state clemency process. The law says that such lawyers are to represent their clients in "all available post-conviction process," including "proceedings for executive or other clemency." Federal appeals courts had been divided over the interpretation of the law, with one side saying that the law applies only to federal clemency proceedings.
However, the Court determined that the reference to "proceedings for executive and other clemency" in the federal statute reveals that the law is intended to encompass state clemency proceedings. Justice John Paul Stevens, writing for the majority, clarified that "[f]ederal clemency is exclusively executive: Only the President has the power to grant clemency for offenses under federal law. By contrast, the States administer clemency in a variety of ways." In the dissenting opinion, Justice Antonin Scalia argued that the federal law in question applies only to federal death row inmates and does not intend to extend representation of state inmates by federally appointed and funded counsel to the state clemency process.
Justice Stevens stated that "[i]n authorizing federally funded counsel to represent their state clients in clemency proceedings, Congress ensured that no prisoner would be put to death without meaningful access to the 'fail-safe' of our justice system."
Questions Presented:
Does 18 U.S.C. §3599(a)(2) and (e) (recodifying verbatim former 21 U.S.C. §848(q)(4)(B) and (q)(8)), permit federally-funded habeas counsel to represent a condemned inmate in state clemency proceedings when the state has denied state-funded counsel for that purpose?
Is a certificate of appealability required to appeal an order denying a request for federally–funded counsel under 18 U.S.C. §-3599(a)(2) and (e)?
See Harbison v. Bell, No. 07-8521 U.S. (April 1, 2009). See also Scotus.blog for the relevant briefs in this case.
Orders of the Court
THOMPSON v. MCNEIL, No. 08-7369
Cert. denied March 9, 2009
Time on Death Row
On March 9, the U.S. Supreme Court declined review in Thompson v. McNeil, but three Justices issued strongly worded statements about the importance of the legal issue raised. William Thompson has been on death row in Florida for 32 years. He claimed the excessive time he has spent on death row amounted to cruel and unusual punishment under the Eighth Amendment. Justice John Paul Stevens, in an opinion respecting the denial of certiorari, called the treatment of the defendant during his 32 years on death row "dehumanizing," noting that Thompson "has endured especially severe conditions of confinement, spending up to 23 hours per day in isolation in a 6- by 9-foot cell" and has experienced two stays of execution "only shortly before he was scheduled to be put to death." Justice Stevens added that neither retribution nor deterrence were served in such a case and "a punishment of death after significant delay is 'so totally without penological justification that it results in the gratuitous infliction of suffering.'" (quoting Gregg v. Georgia (1976)).
Justice Stephen Breyer summed up why he believed the Court should take this case: "The question here, however, is whether the Constitution permits [the] execution after a delay of 32 years—a delay for which the State was in significant part responsible." Justice Clarence Thomas, however, disagreed with the views of his colleagues, pointing to the cruelty of the murder for which the defendant was sentenced to death and asserting that it was the defendant himself who caused the delays in question.
Other excerpts from Justice Stevens' opinion:
In Baze v. Rees, I suggested that the "time for a dispassionate, impartial comparison of the enormous costs that death penalty litigation imposes on society with the benefits that it produces has surely arrived."
[O]ur experience during the past three decades has demonstrated that delays in state-sponsored killings are inescapable and that executing defendants after such delays is unacceptably cruel. This inevitable cruelty, coupled with the diminished justification for carrying out an execution after the lapse of so much time, reinforces my opinion that contemporary decisions "to retain the death penalty as a part of our law are the product of habit and inattention rather than an acceptable deliberative process."
Justice Thomas concluded:
It is the crime—and not the punishment imposed by the jury or the delay in petitioner's execution—that was "un-acceptably cruel."
(A. Liptak, "Justices Rule on Legal Effects of Slow-Moving Cases," New York Times, March 9, 2009; see also Thompson v. McNeil, No. 08-7369, cert. denied; Stevens, J., respecting denial of cert.; Thomas, J., concurring; Breyer, J., dissenting (March 9, 2009)) (internal citations omitted). See Supreme Court and Time on Death Row. Justice Stevens pointed to DPIC's list of exonerated defendants in support of his point that a careful review of capital cases is necessary. See Innocence.
BELL v. KELLY, No. 07-1223
Cert. Granted: May 12, 2008
Argued Nov. 12, 2008
Dismissed as improvidently granted Nov. 17, 2008 (no reason given by the Court)
On May 12, 2008 the U.S. Supreme Court granted certiorari in Bell v. Kelly, No. 07-1223, where the petitioner challenged a lower court's dismissal of his claim of ineffectiveness of counsel. Edward Nathaniel Bell stated that his trial lawyers presented no mitigating evidence on his behalf at his sentencing hearing, despite the existence of many sympathetic facts that might have led a jury to vote for a life sentence. The state court presented with this claim did not hold a hearing on whether Bell was put at a disadvantage because of his lawyers' failures. When the case reached the federal courts through a habeas corpus petition, the U.S. Court of Appeals for the Fourth Circuit believed it was bound by the state court's finding of no prejudice to Bell, even though this issue had not been developed in the state court. The U.S. Supreme Court will decide whether the 4th Circuit was correct in using this highly deferential standard.
The question presented was:
Whether 28 U.S.C 2254, the federal habeas provision governing claims adjudicated on the merits in state court, should be applied to claims based on evidence of ineffective assistance of counsel the state court refused to consider?
Posted May 12, 2008. 28 U.S.C. § 2254(d) is part of a law known as the Anti-Terrorism and Effective Death Penalty Act of 1996.
KELLY v. CALIFORNIA, No. 07-11073
Cert. denied with 3 Justices expressing concerns about victim impact statements
Some of the Justices sent a signal they may want to restrict prosecutors' use of victim impact statements in death sentencing hearings. In Booth v. Maryland (1987), the Court initially found such testimony to be unconstitutional because of the danger the jury could be overwhelmed by emotional statements from victims' family members about their suffering and loss. That decision was reversed a few years later in Payne v. Tennessee. This year, in Kelly v. California, the Court was asked to limit the extent of such victim statements. Three Justices indicated the Court should consider the issue. Justice Breyer dissented from the denial of certiorari and wrote separately. Justice Souter would have granted cert. Justice Stevens respected the denial of cert., but wrote separately of his concerns. (Four Justices are needed to grant review.) Stevens wrote:
In the years since Payne was decided, this Court has left state and federal courts unguided in their efforts to police the hazy boundaries between permissible victim impact evidence and its impermissible, 'unduly prejudicial' forms…. Having decided to tolerate the introduction of evidence that puts a heavy thumb on the prosecutor's side of the scale in death cases, the Court has a duty to consider what reasonable limits should be placed on its use.
(Stevens, J., statement respecting denial of cert. Nov. 10, 2008). See U.S. Supreme Court's order, including video clips of the victim impact statements.
COURT DENIES LOUISIANA'S REQUEST FOR REHEARING OF KENNEDY V. LOUISIANA
On October 1, the U.S. Supreme Court denied Louisiana's request for a rehearing of the Court's ruling striking down the death penalty for non-homicidal offenses against individuals. Louisiana contended that a recent adjustment to military law that continued to allow the death penalty for child rape should have been taken into account by the Court, resulting in a different opinion. The Court slightly modified both the majority and dissenting opinions to include reference to the military code. The Court issued a statement, leaving intact its decision not only reversing Patrick Kennedy's death sentence for child rape, but also holding that the death penalty would be disproportionate for any crime against an individual in which the victim is not killed. The statement said, in part:
[A]uthorization of the death penalty in the military sphere does not indicate that the penalty is constitutional in the civilian context. The military death penalty for rape was in effect before the decisions in Furman v. Georgia, 408 U. S. 238 (1972) (per curiam), and Coker v. Georgia, 433 U. S. 584 (1977); and when the Court surveyed state and federal law in Coker, it made no mention of the military penalty.
…
That the Manual for Courts-Martial retains the death penalty for rape of a child or an adult when committed by a member of the military does not draw into question our conclusions that there is a consensus against the death penalty for the crime in the civilian context and that the penalty here is unconstitutional.
On June 25, the U.S. Supreme Court struck down as unconstitutional the Louisiana statute that allowed the death penalty for the rape of a child where the victim did not die. The Court held that all such laws, where the crime against an individual involved no murder or intent to murder, were not in keeping with the national consensus restricting the death penalty to the worst offenses. As a result, the only two people sentenced to death for this crime in the modern capital punishment era no longer face execution. Both were sentenced under the Louisiana statute that was found unconstitutional. Today, no one is on death row for any offense not involving murder.
The Court noted that the defendant, Patrick Kennedy, had been sentenced to death under a law that was not embraced by 44 out of the 50 states. The Court pointed to the danger in laws such as Louisiana's, which allowed the death penalty where no murder was committed: "When the law punishes by death, it risks its own sudden descent into brutality, transgressing the constitutional commitment to decency and restraint."
Victims' groups and child advocates had concluded that the death penalty for child rape could actually harm children, rather than protect them. Some of the reasons they cited included a possible decrease in reporting, re-victimization through the lengthy appeals or re-trials, and that equating rape to murder sends the wrong message to child victims.
(Kennedy v. Lousiana, 07-343 U.S. (Modified opin. Oct. 1, 2008); Order modifying the opinion and dissent, Oct. 1, 2008). See DPIC's Kennedy v. Louisiana page.
Deterrence
Nov 08, 2022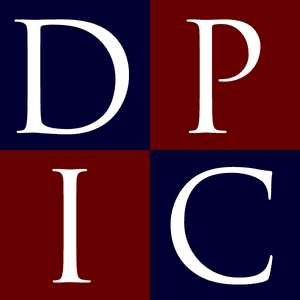 DPIC

Analysis: Pandemic Murder Rates Highest in Death Penalty States
Religion
Sep 08, 2022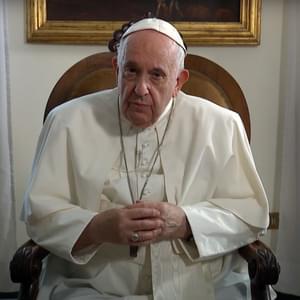 News Brief: Pope Francis Calls for Prayer to Abolish the Death Penalty