Opinions of the Court
BOBBY V. MITTS, No. 10-1000
Cert. granted and decided, May 2, 2011 (Per Curiam)
The U.S. Court of Appeals for the Sixth Circuit reversed Harry Mitts's death sentence in Ohio, holding that the jury instructions violated Beck v. Alabama (1980). On May 2, 2011, the Supreme Court reversed the Sixth Circuit, stating that this case was governed by Smith v. Spisak (2010) and that Beck did not apply to the penalty phase of a capital case. Since Spisak was also an Ohio case, the jury instructions here were virtually identical, and a similar ruling should apply.
CULLEN v. PINHOLSTER, No. 09-1088
Cert. granted on June 14, 2010
Argument on Nov. 9, 2010
Decided April 4, 2011
On June 14, 2010 the U.S. Supreme Court granted certiorari in Cullen v. Pinholster. In 1984, Scott Pinholster was convicted and sentenced to death for killing two men during a burglary in Los Angeles, California. The U.S. Court of Appeals for the Ninth Circuit overturned Pinholster's death sentence because of ineffectiveness of counsel since his lawyer did not give the jury evidence of Pinholster's mental illness during the penalty phase of the trial. The appeals court said the evidence might have persuaded the jury to opt for a lesser sentence.
On April 4, 2011, the U.S. Supreme Court reversed the opinions of two lower federal courts that had granted a new sentencing hearing to Scott Pinholster. The U.S. Court of Appeals for the Ninth Circuit had held that Pinholster's attorneys provided inadequate representation in not investigating evidence of severe brain damage. The attorneys should have pursued medical evidence that Pinholster was an epileptic who suffered blows to the head in two car accidents. He was sent to a mental institution at the age of 11. His trial lawyer, however, failed to call a mental health expert to testify about his diminished mental capacity. The Supreme Court, in a 5-4 decision authored by Justice Clarence Thomas, reversed, holding that the lower court did not exhibit sufficient deference to the state court, which upheld the representation Pinholster received. That deference is required by both the Antiterrorism and Effective Death Penalty Act and by the Court's prior decisions on counsel. The Court concluded that even if Pinholster's attorneys were inadequate, the new evidence would not have made a difference: "There is no reasonable probability that the additional evidence Pinholster presented in his state habeas proceedings would have changed the jury's verdict."
Various justices dissented to particular parts of the majority opinion, including Justices Sonia Sotomayor, Ruth Bader Ginsburg, Elena Kagan and Stephen Breyer. In her dissent, Justice Sotomayor concluded: "[T]he evidence confirmed what was already apparent from the state-court record: Pinholster's counsel failed to conduct an adequate mitigation investigation, and there was a reasonable probability that at least one juror confronted with the 'voluminous' mitigating evidence counsel should have discovered would have voted to spare Pinholster's life."
("Court to decide whether to reinstate death penalty," Associated Press, June 14, 2010; Cullen v. Pinholster, No. 09-1088).
("Supreme Court restores death sentence in 1982 Tarzana murders," Los Angeles Times, April 5, 2011).
Read the Court's Opinion.
Issues Presented:
(1) Whether it is appropriate under § 2254 for a federal court to conclude that a state court's rejection of a claim was unreasonable in light of facts that an applicant could have but never alleged in state court; and
(2) what standard of review is applicable to claims of ineffective assistance of counsel.
CONNICK v. THOMPSON, No. 09-571
Cert. granted on Mar. 22, 2010
Argument Oct. 6, 2010 (11 AM)
Decision Mar. 29, 2011
The Supreme Court agreed on March 22, 2010 to rule on a Louisiana dispute that could be an important test of prosecutorial immunity in a death penalty case. In Connick v. Thompson, the 5th U.S. Circuit Court of Appeals affirmed a lower court verdict that awarded accused murderer John Thompson $14 million for the district attorney's failure to train its lawyers about so-called Brady violations, a failure that led to his wrongful conviction and death sentence in 1985. Current Orleans Parish District Attorney Leon Cannizaro Jr. appealed the ruling to the Supreme Court, asserting that upholding the 5th Circuit's decision "exposes district attorney's offices to vicarious liability for a wide range of prosecutorial misconduct."
(National Law Journal, Mar. 24, 2010) UPDATE: Former Solicitor General Paul Clement has asked the Court to intervene in the oral argument on behalf of Thompson.
Decision
On March 29, 2011, the Court reversed (5-4) a judgment of $14 million against the District Attorney's Office of New Orleans for withholding evidence in the case of John Thompson. Thompson had been convicted and sentenced to death but was later exonerated after the withheld evidence, casting serious doubt about his guilt, was revealed through the work of a private investigator. Thompson spent 18 years in prison including 14 years on death row, and faced imminent execution several times. He sued the D.A.'s office for violation of his constitutional rights. However, Justice Clarence Thomas, writing for the majority, held that Thompson did not prove that the entire district attorney's office was responsible for the individual prosecutors' negligence. "[T]he only issue before us is whether [D.A.] Connick, as the policymaker for the district attorney's office, was deliberately indifferent to the need to train the attorneys under his authority," Thomas wrote. The Court held that a district attorney's office cannot be held responsible for failure to train its prosecutors based on a single violation of the standards requiring them to turn over to the defense any evidence that would cast doubts on the defendant's guilt or sentence. (Brady v. Maryland).
Four Justices dissented. Justice Ruth Bader Ginsburg wrote that failure to train prosecutors amounted to deliberate indifference to the defendant's rights. "What happened here … was no momentary oversight, no single incident of a lone officer's misconduct. Instead, the evidence demonstrated that misperception and disregard of Brady's disclosure requirements were pervasive in Orleans Parish." The withheld evidence showed that the main informant against Thompson in a prior case received a reward from the victim's family, the eyewitness identification accounts did not match Thompson's description, and a blood sample taken from the crime scene did not match Thompson's blood type.
(New York Times, March 31, 2011; Slate.com, April 1, 2011). Read the Court's Opinion.
SKINNER v. SWITZER, No. 09-9000
Cert. granted on May 24, 2010
Argument on Oct. 13, 2010
Decision Mar. 7, 2011
On March 7, the U.S. Supreme Court held (6-3) that Hank Skinner, a Texas death row inmate who came within an hour of execution in 2010, can challenge the state's refusal to test crucial DNA evidence from his case in federal court. Skinner has always maintained his innocence of the 1993 murders of his girlfriend and her two sons and requested that Texas perform DNA testing on key pieces of evidence that might point to another suspect. At issue in Skinner v. Switzer, No. 09-9000, was whether Skinner was barred from independently raising such a challenge under the federal Civil Rights Act (§1983) because he was actually appealing his conviction. Writing for the majority, Justice Ruth Bader Ginsburg said, "Measured against our prior holdings, Skinner has properly invoked §1983. Success in his suit for DNA testing would not 'necessarily imply' the invalidity of his conviction. While test results might prove exculpatory, that outcome is hardly inevitable …" Skinner's attorney, Robert C. Owen, Clinical Professor of Law at the University of Texas at Austin, welcomed the Court's ruling, noting that the denial of DNA testing in Skinner's case is a rare occurrence: "[T]here is no reason to fear that lawsuits like Mr. Skinner's will overwhelm the federal courts. The high court's ruling will simply make it possible for Mr. Skinner to vindicate his due process rights in federal court, a right long enjoyed by prisoners in other parts of the country. We look forward to making our case in federal court that Texas's inexplicable refusal to grant Mr. Skinner access to evidence for DNA testing is fundamentally unfair and cannot stand."
The Court stayed Skinner's execution on March 24, 2010, just one hour before he was to be put to death. Although some evidence from the crime scene was tested prior to Skinner's trial, Texas has subsequently repeatedly blocked DNA testing of other evidence from the victim's body. The original DNA testing tended to show that Skinner was present at the crime scene, a fact he does not dispute.
Justice Ginsburg was joined by Chief Justice Roberts and Justices Scalia, Breyer, Sotomayor and Kagan. The dissent by Justice Thomas argued that prior precedent excluded use of the Civil Rights Act for such a challenge.
Read the opinion: Skinner v. Switzer, No. 09-9000, U.S. Mar. 7, 2011.
See A. Turner, "High court to review Skinner's request for DNA test," Houston Chronicle, May 24, 2010; statement of Skinner's attorneys, Mar. 7, 2011.
WILSON v. CORCORAN, No. 10–91
Decided November 8, 2010—PER CURIAM
See previous Supreme Court decision: Corcoran v. Levenhagen, 558 U. S. 1 (2009) (per curiam).
In the current matter, the Court concluded:
"Federal courts may not issue writs of habeas corpus to state prisoners whose confinement does not violate federal law. Because the Court of Appeals granted the writ to respondent without finding such a violation, we vacate its judgment and remand."
FACTS: "In 1997, respondent Joseph Corcoran shot and killed four men, including his brother and his sister's fiance. An Indiana jury found him guilty of four counts of murder, found the statutory aggravating circumstance of multiple murders, and unanimously recommended capital punishment. The trial judge agreed and sentenced respondent to death. But on appeal, the Supreme Court of Indiana vacated the sentence out of concern that the trial judge might have violated Indiana law by relying partly on nonstatutory aggravating factors when imposing the death penalty." Corcoran v. State, 739 N. E. 2d 649, 657–658 (2000).
After a remand to the trial court, the Indiana Supreme Court accepted the revised explanation given for the death sentence. Corcoran filed a federal habeas corpus petition, and the 7th Circuit granted relief, holding that the trial judge relied on non-statutory aggravating factors. The Supreme Court reversed because there was no federal issue:
"it was improper for the Court of Appeals to issue the writ without first concluding that a violation of federal law had been established." The Court did not discuss the merits of the claim.
Orders of the Court
No. 10-1107 Ryan v. Detrich, May 16, 2011.

This Arizona capital habeas case was remanded to the Ninth Circuit for further consideration in light of Cullen v. Pinholster. The prior 9th Circuit opinion granting penalty phase relief was vacated; it is at 619 F.3d 1038.
No. 09-1314 Ryan v. Jones, April 18, 2011.

This Arizona capital habeas case was remanded to the Ninth Circuit for further consideration in light of Cullen v. Pinholster. The prior 9th Circuit opinion granting relief was vacated; it is at 583 F.3d 626.
No. 10-305 Ryan v. Schad, April 18, 2011.

This Arizona capital habeas case was remanded to the Ninth Circuit for further consideration in light of Cullen v. Pinholster. The prior 9th Circuit opinion remanding to the district court for an evidentiary hearing was vacated; it is at 606 F.3d 1022.
-from California Appellate Project newsletter, May 26, 2011 and June 22, 2011.
RICHARD CAMERON GAMACHE v. CALIFORNIA, No. 10–5196
Decided November 29, 2010
ON PETITION FOR WRIT OF CERTIORARI TO THE SUPREME COURT OF CALIFORNIA
The petition for a writ of certiorari is denied.
Statement of JUSTICE SOTOMAYOR, with whom JUSTICE GINSBURG, JUSTICE BREYER, and JUSTICE KAGAN joined, respecting the denial of the petition for writ of certiorari.
After a jury convicted Richard Gamache of first-degree murder and sentenced him to death, Gamache's counsel and the trial court learned that during deliberations, court personnel inadvertently gave the jury a videotape that had not been admitted into evidence. During its deliberations, the jury watched the video twice in full and a third time in part before reaching its verdict. The video showed a police interview of Gamache and his codefendants on the day of the murder in which Gamache confessed to the crime in graphic terms. The video showed Gamache explaining, for example, that given the opportunity, he would have shot police officers. 48 Cal. 4th 347, 402, 227 P. 3d 342, 390 (2010) (quoting Gamache on the video as stating, "'If I figured, if I had any idea I was about to be arrested, I'd have started shooting… . See, I figure if I'm going to die,… I'm going to take one or two with me'").
On appeal, the California Supreme Court held that the jury's access to the tape was indisputably error, citing our opinion in Turner v. Louisiana, 379 U. S. 466 (1965). 48 Cal. 4th, at 396, 227 P. 3d, at 386 ("'The requirement that a jury's verdict "must be based upon the evidence developed at the trial" goes to the fundamental integrity of all that is embraced in the constitutional concept of trial by jury'" (quoting Turner, 379 U. S., at 472)); see also id., at 472–473 ("In the constitutional sense, trial by jury in a criminal case necessarily implies at the very least that the 'evidence developed' against a defendant shall come from the witness stand in a public courtroom where there is full judicial protection of the defendant's right of confrontation, of cross-examination, and of counsel"). The California Supreme Court found that the error was trial error and not the result of any juror misconduct. Accordingly, it did not apply a presumption of prejudice, 48 Cal. 4th, at 399, 227 P. 3d, at 388, and proceeded to conduct a harmless-error analysis.
Under our decision in Chapman v. California, 386 U. S. 18, 24 (1967), the prosecution must carry the burden of showing that a constitutional trial error is harmless beyond a reasonable doubt. See also Deck v. Missouri, 544 U. S. 622, 635 (2005) ("[W]here a court, without adequate justification, orders the defendant to wear shackles that will be seen by the jury … [t]he State must prove 'beyond a reasonable doubt that the [shackling] error complained of did not contribute to the verdict obtained'" (quoting Chapman, 386 U. S., at 24)); United States v. Dominguez Benitez, 542 U. S. 74, 81, n. 7 (2004) ("When the Government has the burden of addressing prejudice, as in excusing preserved error as harmless on direct review of the criminal conviction, it is not enough to negate an effect on the outcome of the case" (citing Chapman, 386 U. S., at 24)); Arizona v. Fulminante, 499 U. S. 279, 295–296 (1991) ("The Court has the power to review the record de novo in order to determine an error's harmlessness. In so doing, it must be determined whether the State has met its burden of demonstrating that the" error "did not contribute to[defendant's] conviction" (citations omitted)).
The California Supreme Court, however, stated, "[I]n the absence of misconduct, the burden remains with the defendant to demonstrate prejudice under the usual standard for ordinary trial error." 48 Cal. 4th, at 397, 227 P. 3d, at 387 (emphasis added). It is not clear what the court intended in allocating the burden to the defendant to demonstrate prejudice, but if it meant to convey that the defendant bore the burden of persuasion, that would contravene Chapman. See 386 U. S., at 24 (noting that the "original common-law harmless-error rule put the burden on the beneficiary of the error either to prove that there was no injury or to suffer a reversal of his erroneously obtained judgment"); cf. O'Neal v. McAninch, 513 U. S. 432, 438–439 (1995) (describing Chapman as "placing the risk of doubt" about harmlessness on the State).
However, it appears from the court's recitation of the evidence and its analysis that the court found that the error at issue was harmless, regardless of the burden allocation. See 48 Cal. 4th, at 399, 227 P. 3d, at 388 ("[T]here is no reasonable possibility the outcome would have been different absent the error"). I therefore do not disagree with the denial of certiorari.
I nonetheless write respecting the denial of certiorari because the allocation of the burden of proving harmlessness can be outcome determinative in some cases. See Fulminante, 499 U. S., at 296 ("Five of us are of the view that the State has not carried its burden and accordingly affirm the judgment of the court below reversing respondent's conviction"); see, e.g., State v. Ball, 2004 SD 9, 675 N. W. 2d 192 (holding that the State had not met its burden of showing that prosecutor's improper references in closing argument to defendant's silence were harmless beyond a reasonable doubt); State v. Jorgensen, 2008 WI 60, 310 Wis. 2d 138, 754 N. W. 2d 77 (holding that the State had not met its burden of showing that Confrontation Clause violation was harmless beyond a reasonable doubt). With all that is at stake in capital cases, cf. Kyles v. Whitley, 514 U. S. 419, 422 (1995) ("'[O]ur duty to search for constitutional error with painstaking care is never more exacting than it is in a capital case'" (quoting Burger v. Kemp, 483 U. S. 776, 785 (1987)), in future cases the California courts should take care to ensure that their burden allocation conforms to the commands of Chapman. In this case, however, because it seems that the burden allocation would not have altered the court's prejudice analysis, I do not disagree with the denial of certiorari.
DAVIS V. TERRY, No. 10A476 (Troy Anthony Davis innocence claim)
Nov 11 2010 Application (10A476) granted by Justice Thomas extending the time to file until January 21, 2011.
UPDATE: On March 28, 2011, the U.S. Supreme Court denied all of Davis's petitions for writs of certiorari and habeas corpus (Nos. 08-1443, 10-949, 10, 950).
BREWER, GOV. OF AZ, ET AL. V. LANDRIGAN, JEFFREY T., No. 10A416
OCTOBER 26, 2010 (Lethal Injection issue)
The application to vacate the order by the district court granting a temporary restraining order, presented to Justice Kennedy and by him referred to the Court, is granted. There is no evidence in the record to suggest that the drug obtained from a foreign source is unsafe. The district court granted the restraining order because it was left to speculate as to the risk of harm. See Order Granting Motion for a Temporary Restraining Order in Landrigan v. Brewer, No. CV–10–02246–PHX–ROS (D Ariz.), Doc. 21, p. 15 ("[T]he Court is left to speculate…whether the non-FDA approved drug will cause pain and suffering."). But speculation cannot substitute for evidence that the use of the drug is "'sure or very likely to cause serious illness and needless suffering.'" Baze v. Rees, 553 U. S. 35, 50 (2008) (quoting Helling v. McKinney, 509 U. S. 25, 33 (1993)). There was no showing that the drug was unlawfully obtained, nor was there an offer of proof to that effect. The motion to file documents under seal is denied as moot.
Justice Ginsburg, Justice Breyer, Justice Sotomayor, and Justice Kagan would deny the application to vacate the order granting a temporary restraining order.
Note: Landrigan was executed on Oct. 26, 2010.
United States Supreme Court
Oct 13, 2023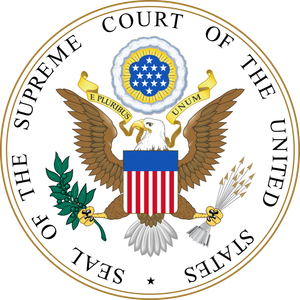 New Legal Research Declares ​
"

Heightened Standards" of Due Process in Capital Cases an ​

"

Illusion"
United States Supreme Court
Oct 02, 2023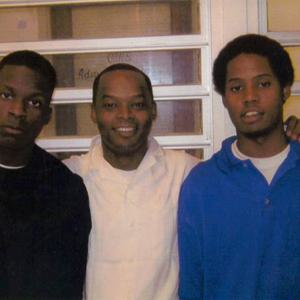 Supreme Court Denies Certiorari to Two Death-Sentenced Men with Credible Innocence Claims
United States Supreme Court
Aug 24, 2023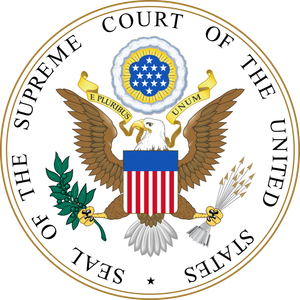 Law Reviews: The Capital Shadow Docket and the Death of Judicial Restraint