Opinions of the Court
Parker v. Matthews, No. 11-845, 132 S.Ct. 2148
Cert. Granted and Decided: June 11, 2012 (Per curiam)
The Court reversed the U.S. Court of Appeals for the Sixth Circuit, which had granted relief on two grounds: 1. The Supreme Court held that the Kentucky Supreme Court reasonably found the evidence sufficient to support the jury's finding that Matthews had not killed while "under the influence of extreme emotional disturbance." The Sixth Circuit had "overstepped the proper limits of its authority" in granting relief. 2. Prosecutorial misconduct. The prosecution had suggested that Matthews and his lawyer had colluded with the defense psychiatrist to manufacture his extreme emotional disturbance defense. Applying the deference required by the Anti-terrorism and Effective Death Penalty Act, the U.S. Supreme Court held it would have been reasonable for the Kentucky Supreme Court to find this claim "insupportable" because, after suggesting collusion, the prosecutor told the jury he was not suggesting collusion. (See RECAP, Calif. Appellate Proj., Aug. 1, 2012). There was no dissenting opinion.
MARTEL, WARDEN V. CLAIR, No. 10-1265
Cert. granted June 27, 2011
Argued Dec. 6, 2011
Decided March 5, 2012
On March 5, the U.S. Supreme Court unanimously ruled that California inmate Kenneth Clair cannot have his conviction overturned because he disagreed with the defense strategy used by his attorneys. Clair was represented by court-appointed attorneys because he could not afford to hire his own. The dispute arose after Clair complained his attorneys were ignoring evidence found by the prosecution that might prove his innocence. In 2005, he filed a petition to change federal public defenders. A federal judge denied his request but the U.S. Court of Appeals for the Ninth Circuit overturned the judge's decision. The U.S. Supreme Court, however, unanimously ruled that the Court of Appeals was incorrect. Justice Elena Kagan, who wrote the opinion, said that Clair waited too long to change attorneys. Justice Kagan wrote, "The case was all over but the deciding; counsel, whether old or new, could do nothing more in the trial court proceedings. At that point and in that forum, Clair's conflict with his lawyers no longer mattered."
(T. Ramstack, AHN News, March 5, 2012; Martel v. Clair, No. 10–1265).
The California Attorney General's certiorari petition phrased the question presented as follows:
"Whether a condemned state prisoner in federal habeas corpus proceedings is entitled to replace his court-appointed counsel with another court-appointed lawyer just because he expresses dissatisfaction and alleges that his counsel was failing to pursue potentially important evidence."
The 9th Circuit's opinion had concluded:
[W]e vacate the district court's denial of Clair's request for new counsel, as well as the subsequent denial of his petition for writ of habeas corpus. The district court's failure to exercise its discretion foreclosed the possibility that different counsel, upon proper consultation with Clair, would have taken additional necessary action with respect to prosecuting Clair's habeas petition, including the appropriate steps — such as seeking an evidentiary hearing or seeking a stay to pursue proper relief in state court — to ensure that the allegedly newly discovered physical evidence was given due consideration and, if appropriate, incorporated into Clair's habeas petition.
(Clair v. Ayers, Nos. 05-99005 and 08-75135 (Nov. 17, 2010), at p.6 (footnote omitted)).
WETZEL V. LAMBERT, No. 11-38
Cert. granted Feb. 21, 2012
Decided Feb. 21, 2012
On February 21 the U.S. Supreme Court reversed a U.S. Court of Appeals decision granting a retrial to James Lambert, who had been convicted and sentenced to death in 1984 in Pennsylvania. Lambert appealed his conviction, claiming that prosecutors never disclosed evidence identifying an additional co-defendant, in violation of Brady v. Maryland. Lambert claimed this new evidence would have impeached the testimony that led to his conviction. The U.S. Court of Appeals for the Third Circuit ruled in favor of Lambert, ordering him to be released or retried in four months. The Supreme Court held that "the various notations and statements which [Lambert] claims the commonwealth should have disclosed are en­tirely ambiguous." The Court also noted, "Any retrial here would take place three decades after the crime, posing the most daunting difficulties for the prose­cution…. That burden should not be imposed unless each ground supporting the state court's decision had been examined and found to be unreasonable under AEDPA [the Anti-Terrorism and Effective Death Penalty Act]." The dissent, written by Justice Stephen Breyer and joined by Justices Ginsburg and Kagan, said the nota­tion about the co-defendant was not ambiguous, and noted, "if the Commonwealth was wrong, an innocent man has spent almost 30 years in prison under sentence of death for a crime he did not commit."
(B. Leonard, Courthouse News Service, February 21, 2012; Wetzel v. Lambert, No. 11-38).
MAPLES V. THOMAS, No. 10-63
Cert. granted Mar. 21, 2011
Oral argument Oct. 4, 2011
Decided Jan. 18, 2012
DECISION: On January 18, the U.S. Supreme Court (7-2) ordered a new hearing in federal court for Cory Maples, an Alabama death row inmate whose state and federal appeals had been rejected by lower courts because his lawyers quit and missed a critical filing deadline. Copies of an Alabama court ruling in Maples's case were sent to a volunteer New York law firm handling his appeals but were unopened by the mailroom and returned to the state court because the attorneys representing Maples had left the firm. Justice Samuel Alito, concurring in the Court's opinion, wrote that the circumstances surrounding this case created a "veritable perfect storm of misfortune." On behalf of the majority, Justice Ruth Ginsburg wrote, "Maples was disarmed by extraordinary circumstances quite beyond his control. He has shown ample cause, we hold, to excuse the procedural default into which he was trapped when counsel of record abandoned him without a word of warning."
Because Maples missed the filing deadline to appeal in state court, his federal habeas corpus petition was also defaulted, thereby ending his appeals and opening the door to his execution. Federal courts allow an exception for such default if the defendant can show there was good cause for the default, and that not being able to appeal prejudiced his case. Generally, a mistake by one's appellate attorney during this phase of the appeals is not considered good cause. However, in this instance the Supreme Court held that the appellate lawyers at the New York firm had done more than make a mistake—they completely abandoned Maples at a critical time in the process. Since Maples had no effective representation at a time in which he was relying on his lawyers to file his appeal, there was good cause for the default. Justice Ginsburg wrote,"In these circumstances, no just system would lay the default at Maples' death-cell door." The Supreme Court sent the case back to federal court to determine if his case was hurt by not being able to appeal his conviction or sentencing.
One of the issues that Maples was trying to appeal was the quality of the representation he received at trial. Justice Ginsburg described the trial attorneys appointed by Alabama as "minimally paid and with scant experience in capital cases."
Justices Antonin Scalia and Clarence Thomas dissented, maintaining that Maples did have some form of representation from the N.Y. firm and from a local Alabama attorney retained solely for procedural reasons.
(R. Barnes, "Supreme Court: Alabama death-row inmate Cory Maples should get new hearing," Washington Post, January 18, 2012). Read full U.S. Supreme Court opinion (Maples v. Thomas, No. 10-63).
In 2006, the Supreme Court considered how thorough the government must be in ensuring that notice of a pending action with severe consequences was actually received by the party affected. The case, Jones v. Flowers, considered the sale of a home for unpaid taxes. According to the court ruling, if a letter is returned unopened, officials must try harder to reach the owner. Writing for the majority, Chief Justice John G. Roberts Jr wrote, "This is especially true when, as here, the subject matter of the letter concerns such an important and irreversible prospect as the loss of a house." Maples is facing execution.
(A. Liptak, "Court to Hear Case Stalled by Mistake in Mailroom," New York Times, March 21, 2011).
From Scotusblog.com:
Issue(s): Whether the Eleventh Circuit properly held that there was no "cause" to excuse any procedural default where petitioner was blameless for the default, the state's own conduct contributed to the default, and petitioner's attorneys of record were no longer functioning as his agents at the time of any default.
Certiorari stage documents for Maples:
MARTINEZ V. RYAN, No. 10-1001 (non-capital)
Argued: Oct. 4, 2011
Decided: Mar. 20, 2012
Argued the same day as Maples v. Thomas (above). In an opinion by Justice Kennedy, the Court (7-2) reversed the decision of the Court of Appeals for the Ninth Circuit and remanded the case for further proceedings consistent with its opinion. The Court held that where, under state law, ineffective-assistance-of-trial-counsel claims must be raised in an initial-review collateral proceeding, a procedural default will not bar a federal habeas court from hearing those claims if, in the initial-review collateral proceeding, there was no counsel or counsel in that proceeding was ineffective. Justice Scalia filed a dissenting opinion, which was joined by Justice Thomas. Read the decision. Summary from the American Bar Association, Criminal Justice Group.
The issue presented in this non-capital case from Arizona was:
Whether a defendant in a state criminal case who is prohibited by state law from raising on direct appeal any claim of ineffective assistance of trial counsel, but who has a state-law right to raise such a claim in a first post-conviction proceeding, has a federal constitutional right to effective assistance of first post-conviction counsel specifically with respect to his ineffective-assistance-of-trial-counsel claim.
The following petitions were granted on March 26, 2012, and the cases (all of which are capital cases) were summarily remanded for reconsideration in light of Martinez v. Ryan:
-from California Appellate Project, RECAP #280.
SMITH V. CAIN, No. 10-8145
Cert. granted June 13, 2011
Argument Nov. 8, 2011
Decided Jan. 10, 2012 (8-1 overturning Smith's conviction)- Read the decision.
This petition by a Louisiana death row inmate arises from his collateral attack on a non-capital conviction used as an aggravating factor in his capital trial. Questions presented:
I. Is there a reasonable probability that, given the cumulative effect of the Brady and Napue/Giglio violations in Smith's case, the outcome of the trial would have been different?
II. Did the Louisiana state courts ignore fundamental principles of due process in rejecting Smith's Brady and Napue/Giglio claims?
The case alleges Brady violations and other prosecutorial misconduct by the Orleans Parish District Attorney's Office, the same prosecution agency whose misconduct gave rise to Kyles v. Whitley, 514 U.S. 419 (1995), and Connick v. Thompson, 131 S.Ct. 1350 (2011) (See Calif. Appellate Prooject, RECAP 270, May 2011). See M. Kirkland, "Just How Fair Does Justice Have To Be?," UPI, Aug. 28, 2011. See briefs at Scotusblog.
DECISION: On January 10, the U.S. Supreme Court reversed (8-1) the murder conviction of Juan Smith because the New Orleans District Attorney's Office had withheld critical evidence that would have been favorable to Smith at his trial. Smith had been convicted of murder in the course of an armed robbery based on the sole eyewitness testimony of Larry Boatner. There was no DNA, fingerprints, or other physical evidence that linked Smith to the 1995 crime. Appellate attorneys later learned that prosecutors failed to disclose reports of initial interviews with Boatner in which he said he could not describe the intruders and had not seen their faces. Relying on Brady v. Maryland, which requires a state to disclose evidence that is favorable to the defense and material to the defendant's guilt or punishment, the Court overturned Smith's conviction, stating, "Boatner's testimony was the only evidence linking Smith to the crime. And Boatner's undisclosed statements directly contradict his testimony … .Boatner's undisclosed statements were plainly material." The decision in favor of Smith was the latest in a series of Supreme Court decisions revealing a pattern of prosecutorial misconduct in the Orleans Parish District Attorney's Office. According to the Orleans Public Defender's Office, 28 convictions obtained by the district attorney's office were later ruled to have been tainted by Brady violations. (Smith is on death row in Louisiana because the conviction in the above case (now overturned) was used to help obtain a death sentence against him in another murder. This decision will likely assist him in challenging his death sentence.)
Justice Clarence Thomas dissented, saying it was unlikely the withheld evidence would have made a difference in the jury's deliberations about Smith's guilt (i.e., the evidence was not material under the Brady test).
(A. Liptak, "High Court Reverses Conviction in Killings," New York Times, January 10, 2012; Read the U.S. Supreme Court opinion (Smith v. Cain, No. 10-8145).
UPDATE: Smith's death sentence was overturned by the trial court based on the U.S. Supreme Court's decision reversing the conviction above. The conviction had been a significant aggravating factor presented in Smith's capital trial. The prosecution may retry the case that was overturned by the Supreme Court. (Times-Picayune, June 12, 2012).
BOBBY V. DIXON, No. 10-1540
Cert. granted and decided, Nov. 7, 2011
PER CURIAM.
Under the Antiterrorism and Effective Death Penalty Act, a state prisoner seeking a writ of habeas corpus from a federal court "must show that the state court's ruling on the claim being presented in federal court was so lacking in justification that there was an error well understood and comprehended in existing law beyond any possibility for fairminded disagreement." Harrington v. Richter, 562 U. S. ___, ___ (2011) (slip op., at 13). The Court of Appeals for the Sixth Circuit purported to identify three such grievous errors in the Ohio Supreme Court's affirmance of respondent Archie Dixon's murder conviction. Because it is not clear that the Ohio Supreme Court erred at all, much less erred so transparently that no fairminded jurist could agree with that court's decision, the Sixth Circuit's judgment must be reversed.
Orders of the Court and Related Matters
MILLER V. ALABAMA, No.10-9646
JACKSON V. HOBBS, No. 10-9647
On Nov. 7, 2011, the Court agreed to hear two cases regarding the constitutionality of life without parole sentences for 14-year-olds convicted of murder, though the defendants were not the actual killers. Argued on Mar. 20, 2012.
DECISION: On June 25, 2012, the Court held (5-4) that the Eighth Amendment prohibits the mandatory imposition of life without parole for a homicide (or any other crime) committed by a defendant under the age of 18. Individualized sentencing in such a case is required. Murder cases in which it will be "appropriate" to sentence a juvenile to LWOP, moreover, "will be uncommon." The Court relied on reasoning from earlier capital cases. (See RECAP, Calif. Appellate Proj., Aug. 1, 2012).
Valle v. Florida, U.S. No.11-6029
Manuel Valle was executed in Florida on Sept. 28, 2011. The Supreme Court delayed the execution for several hours, and Justice Breyer dissented from the decision to allow it to go forward. He said that Valle's 33 years on death row were a cruel and unusual punishment: "I have little doubt about the cruelty of so long a period of incarceration under sentence of death." Ultimately, he indicated that the goals of due process and timely executions may be irreconcilable: "It might also be argued that it is not so much the State as it is the numerous procedures that the law demands that produce decades of delay. But this kind of an argument does not automatically justify execution in this case. Rather, the argument may point instead to a more basic difficulty, namely the difficulty of reconciling the imposition of the death penalty as currently administered with procedures necessary to assure that the wrong person is not executed." (Valle v. Florida, U.S. No.11-6029, Sept. 28, 2011).
Foster v. Texas, U.S., No. 11-6427
Cleve Foster, who was to be executed on Sept. 20, 2011, in Texas, was granted a last-minute stay of execution by the U.S. Supreme Court. This is the third time this year that Foster has received a stay from the Supreme Court. He has raised issues concerning effectiveness of counsel of his appellate attorney. (Foster v. Texas, U.S., No. 11-6427). UPDATE: Foster was executed on Sept. 25, 2012.
Buck v. Thaler, U.S. No. 11-6391, No. 11-6372
In Texas, Duane Buck was granted a stay by the U.S. Supreme Court shortly before he was to be executed on Sept. 15, 2011. (Buck v. Thaler, U.S. No. 11-6391 (granting stay); No. 11-6372 denied). Buck had raised a claim of racial bias based on the state's use of testimony indicating blacks as a race were more likely to be a future danger to society than non-black defendants. UPDATE: On November 7, 2011, the Court declined to grant review to Texas inmate Duane Buck. Buck sought a new sentencing trial because of testimony suggesting he posed a greater danger to society because he is black. During his trial, psychologist Dr. Walter Quijano told the court that Buck's race increased the likelihood of his future dangerousness. Three of the Justices on the Court (Alito, Scalia and Breyer), which had granted Buck a stay just before his scheduled execution on September 15, said his case was different from other similar cases where relief was granted because it was Buck's defense attorney who was responsible for eliciting the offensive testimony. (thereby raising the issue of ineffectiveness of counsel). Justices Sotomayor and Kagan dissented, stating, "Today the court denies review of a death sentenced marred by racial overtones… . Buck did not argue that his race made him less dangerous, and the prosecutor had no need to revisit the issue. But she did, in a question specifically designed to persuade the jury that Buck's race made him more dangerous and that, in part on this basis, he should be sentenced to death." Buck v. Thaler, No. 11-6391 (Sotomayor, J., dissenting from denial of cert.); also Denial of Cert. Statement by J. Alito. See also Press release, Attorneys for Duane Buck, "More than 60 Civil Rights and Faith Leaders, Elected Officials, Former Prosecutors, and Past ABA Presidents Call On Harris County D.A. To Provide Remedy in Case of Duane Buck," November 7, 2011.
United States Supreme Court
Oct 03, 2023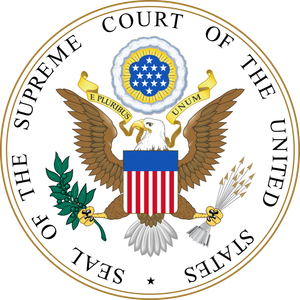 Analysis Shows Supreme Court's Changing View of Death Penalty Cases
United States Supreme Court
Oct 02, 2023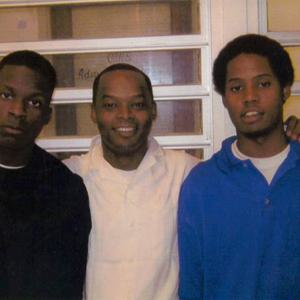 Supreme Court Denies Certiorari to Two Death-Sentenced Men with Credible Innocence Claims
United States Supreme Court
Aug 24, 2023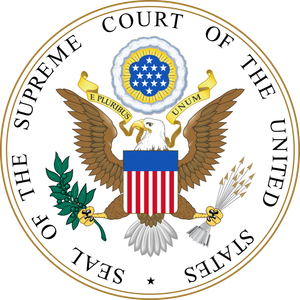 Law Reviews: The Capital Shadow Docket and the Death of Judicial Restraint