Opinions of the Court
HALL v. FLORIDA, No. 12-10882
Cert. granted October 21, 2013
Argument Mar. 3, 2014
Decided May 27, 2014
The Court agreed to hear Hall v. Florida (No. 12-10882) to determine whether the Florida Supreme Court properly upheld the death sentence of a man whose IQ is just above the state's standard for mental retardation. According to Florida's law, defendants with an IQ of 70 or above cannot be considered intellectually disabled, even though most states use a broader definition and IQ tests involve a margin of error. Freddie Lee Hall's scores on three IQ tests ranged from 71 to 80. A state judge had previously found Hall to be mentally disabled, but the ruling took place before the state passed a law setting the IQ limit. In 2002, the Supreme Court in Atkins v. Virginia banned the execution of inmates with mental retardation, but allowed states to set their own standards in determining mental retardation. Florida is one of nine states with a strict IQ cutoff.
On May 27, the U.S. Supreme Court held in Hall v. Florida that Florida's strict IQ cutoff for determining intellectual disability in capital cases is unconstitutional. The Court concluded, "Florida's law contravenes our Nation's commitment to dignity and its duty to teach human decency as the mark of a civilized world." In 2002, the Court banned the execution of people with "mental retardation," but allowed states leeway in selecting a process for determining who would qualify for that exemption. According to Florida's Supreme Court, defendants with an IQ even one point above 70 cannot be considered intellectually disabled, even though most states allow for a margin of error in such tests. The Supreme Court's ruling stated that Florida's strict rule "disregards established medical practice" and noted that the "vast majority of states" rejected such a narrow interpretation of IQ scores. The Court held that, "When a defendant's IQ test score falls within the test's acknowledged and inherent margin of error, the defendant must be able to present additional evidence of intellectual disability, including testimony regarding adaptive deficits." Hall will receive a new hearing on his intellectual disability claim.
("High Court to Look at Death Row Inmate With Low IQ," Associated Press, October 21, 2013, R. Wolf, "High court bars rigid IQ cutoff for executions," USA Today, May 27, 2014). Resources related to this case. Read the full ruling here.
WHITE v. WOODALL, No. 12-794
Cert. granted June 27, 2013
Argument Dec. 11, 2013
Decided Apr. 23, 2014
The U.S. Supreme Court agreed to hear arguments in White v. Woodall, a death penalty case from Kentucky. Robert Woodall pleaded guilty to capital murder and chose not to testify in the sentencing phase of his trial. His attorneys requested that the judge instruct the jury not to draw any adverse inferences from Woodall's decision not to testify on his own behalf, but the request was denied because the judge concluded that Woodall's guilty plea waived his right to be free from self-incrimination. Woodall was sentenced to death. The U.S. Court of Appeals for the Sixth Circuit ordered a resentencing, holding, "The due process clause requires that a trial court, if requested by the defendant, instruct the jury during the penalty phase of a capital trial that no adverse inference may be drawn from a defendant's decision not to testify." Kentucky challenged that decision and the Supreme Court granted certiorari to review the matter.
On April 23, 2014, the Court reinstated the death sentence of Woodall. Justice Antonin Scalia, writing for the Court, did not say the Kentucky judge acted properly, but only that federal courts must give exceptional deference to state courts, only overturning them when they act "unreasonably." In a dissent joined by two other Justices, Justice Stephen Breyer wrote that "The 'normal rule' is that Fifth Amendment protections (about the right to remain silent) apply during trial and sentencing."
(J. Belczyk, "Supreme Court issues final orders of term," Jurist, June 27, 2013; S. Hanahel, "Court Won't Overturn Death Sentence for Ky. Man," Associated Press, April 23, 2014). Read White v. Woodall.
HINTON V. ALABAMA, No. 13–6440
Cert. granted and decided: February 24, 2014 (per curiam)
In a per curiam decision, the Court granted certiorari and reversed the Alabama Court of Criminal Appeals, finding ineffectiveness of counsel because Hinton's attorney failed to research the law on funding for expert witnesses. The attorney had proceeded with an expert that he believed was unqualified, under the mistaken belief that he could not obtain more funds to obtain a qualified expert. The case was remanded to determine if this failure prejudiced the outcome of the case. Read the Opinion. See ScotusBlog. UPDATE: On remand, the trial court did find prejudice and granted Hinton a new trial. The state subsequently filed a motion to drop all charges.
UPDATE (4/2/15): All charges were dismissed against former death row inmate Anthony Hinton in Alabama. Hinton will be freed on April 3 after serving almost 30 years on death row. The case against Hinton fell apart after testimony from his trial supposedly matching bullets to various crimes and a gun found in Hinton's home was discredited, thanks to the work of his attorneys at the Equal Justice Initiative. Read EJI's Press Release. K. Faulk, "Former Alabama Death Row inmate Anthony Ray Hinton to be freed after new testing on bullets," AL.com, April 2, 2015. Hinton becomes the 152nd person exonerated from death row since 1973, and the second in 2015. See DPIC's Innocence List.
KANSAS v. CHEEVER, No. 12-609
Cert. granted February 25, 2013
Argument Oct. 16, 2013
Decided Dec. 11, 2013
On December 11, the U.S. Supreme Court unanimously reversed a Kansas Supreme Court ruling that had granted relief to death row inmate Scott Cheever. The Kansas court had held that Cheever's 5th Amendment right against self-incrimination had been violated because testimony was given at his sentencing hearing by a psychiatrist who examined Cheever pursuant to a court order. Cheever had claimed he was under the influence of drugs at the time of the crime. The psychiatrist testified that his "antisocial personality," rather than his drug use, explained his crime. Justice Sonia Sotomayor, writing for the Court, said, "[W]here a defense expert who has examined the defendant testifies that the defendant lacked the requisite mental state to commit an offense, the prosecution may present psychiatric evidence in rebuttal." Since Cheever was relying on his mental state for his defense, the prosecution was entitled to present contrary evidence on his mental state. In an earlier case, the Court had ruled psychiatric statements could not be used against a defendant who "neither initiates a psychiatric evaluation nor attempts to introduce any psychiatric evidence."
(D. Savage, "Supreme Court restores death sentence for Kansas murderer," Los Angeles Times, December 11, 2013). See Mental Illness. Read the opinion in Kansas v. Cheever.
The Supreme Court had agreed to address one issue:
When a criminal defendant affirmatively introduces expert testimony that he lacked the requisite mental state to commit capital murder of a law enforcement officer due to the alleged temporary and long-term effects of the defendant's methamphetamine use, does the state violate the defendant's Fifth Amendment privilege against self-incrimination by rebutting the defendant's mental state defense with evidence from a court-ordered mental evaluation of the defendant?
The case was originally prosecuted in state court. However, Kansas's death penalty was ruled unconstitutional by the Kansas Supreme Court, so the federal government took over the case and pursued the death penalty. Subsequently, the U.S. Supreme Court reinstated the Kansas death penalty, (see Kansas v. Marsh), and the federal charges gave way to the state case.
(B. Leonard, "Justices to Look at Meth User's Competency Exam," Courthouse News, February 25, 2013; Kansas v. Cheever, No. 12-609, cert. granted Feb. 25, 2013). The Kansas Supreme Court opinion is at 284 P.3d 1007.
Orders of the Court and Related Matters
Four Dissents in Request for Stay of Execution
Four justices would have granted a stay of execution to Earl Ringo, who was executed on Sept. 10, 2014 in Missouri (Breyer, Ginsburg, Kagan, Sotomayor). Three judges from the U.S. Court of Appeals for the Eighth Circuit dissented from that court's denial of a stay, citing the possible use of midazolam in the execution:
"The unusually large doses of midazolam Missouri has intravenously injected into inmates in its last four executions - just minutes prior to the time when the death warrants become effective - is alarming with respect to the constitutional prohibition against executing a prisoner in a state of incompetency." (Ringo v. Roper).
Justice Sotomayor Criticizes Alabama Sentencing Process
The U.S. Supreme Court declined to hear an appeal from Alabama death row inmate Mario Woodward, who was sentenced to death in 2008 despite a jury's 8-4 recommendation for a life sentence. Alabama is one of only three states that allow a judge to override a jury's sentencing recommendation for life to impose a death sentence; Florida and Delaware also allow the practice, but death sentences by judicial override are very rare in those states. Justice Sonia Sotomayor voted to hear the case, saying the Court should reconsider Alabama's death sentencing procedure. In an opinion joined in part by Justice Stephen Breyer, Sotomayor said 26 of the 27 cases since 2000 in which judges imposed death sentences over a jury's recommendation for life came from Alabama, including some in which the vote for life was unanimous. She speculated that Alabama's elected judges may face political pressures to appear harsh in their use of the death penalty that unelected judges in other states do not face. "What could explain Alabama judges' distinctive proclivity for imposing death sentences in cases where a jury has already rejected that penalty?" she wrote. "The only answer that is supported by empirical evidence is one that, in my view, casts a cloud of illegitimacy over the criminal justice system: Alabama judges, who are elected in partisan proceedings, appear to have succumbed to electoral pressures." She cited instances in which judges used their death sentences as part of their electoral campaigns.
A New York Times editorial commented on the case. The paper noted that 90% of Alabama's judicial overrides impose death where a jury recommended life, with only 10% imposing life over a jury's recommendation for death." The death penalty should have no legitimate mooring at all in modern American society, and it certainly should not be imposed by a judge who is worried about keeping his job," the editorial said.
(R. Barnes, "Sotomayor questions Alabama death-penalty process," Washington Post, November 18, 2013; Editorial, "Death Meted Out by Politicians in Robes," New York Times, November 18, 2013). Read Woodward v. Alabama, No. 13-5380 (2013) (Sotomayor, J., dissenting from denial of cert.)
Deterrence
Nov 08, 2022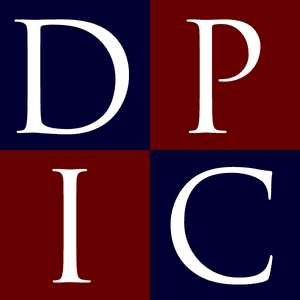 DPIC

Analysis: Pandemic Murder Rates Highest in Death Penalty States
Religion
Sep 08, 2022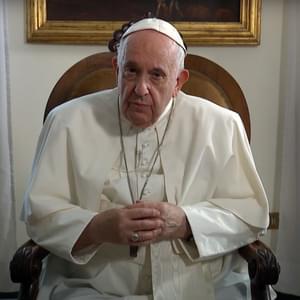 News Brief: Pope Francis Calls for Prayer to Abolish the Death Penalty