Opinions of the Court
GLOSSIP V. GROSS, No. 14-7955
Cert. granted Jan. 23, 2015
Argument April 29, 2015
Decided June 29, 2015
Rehearing denied Aug. 28, 2015 (on constitutionality of death penalty)
On June 29, the U.S. Supreme Court held (5-4) that Oklahoma inmates "failed to establish a likelihood of success on the merits of their claim that the use of midazolam violates the Eighth Amendment." Three inmates on Oklahoma's death row had challenged the state's use of midazolam as the first drug in a three-drug protocol, saying that it "fails to render a person insensate to pain." In a narrow decision written by Justice Samuel Alito, the Court deferred to a District Court ruling upholding the use of midazolam. Justice Alito said that, in order to prevail, the inmates would have had to identify a "known and available alternative method" that has a lower risk of pain. The decision will allow states that use midazolam, including Oklahoma, to resume executions, though they can still consider alternatives. In a sweeping dissenting opinion raising deep concerns about the death penalty itself, Justice Stephen Breyer, joined by Justice Ruth Bader Ginsburg, said, "I would ask for full briefing on a more basic question: whether the death penalty violates the Constitution….Today's administration of the death penalty involves three fundamental constitutional defects: (1) serious unreliability, (2) arbitrariness in application, and (3) unconscionably long delays that undermine the death penalty's penological purpose. Perhaps as a result, (4) most places within the United States have abandoned its use."
Dale Baich, one of the attorneys for the Oklahoma inmates, reacted to the Court's ruling, stating, "Today's ruling, which allows departments of corrections to use midazolam in lethal injection executions, contradicts the scientific and medical understanding of the drug's properties. Because the Court declined to require that states follow scientific guidelines in determining their lethal injection procedures, states will be allowed to conduct additional human experimentation when they carry out executions by lethal injection. Despite the Court's unwillingness to step in on this important issue, and given the substantial risk of harm, litigation surely will continue. We will continue to work in the courts to hold the states accountable in order to try and prevent botched executions in the future."
(A. Liptak, "Supreme Court Allows Use of Execution Drug," New York Times, June 29, 2015; Glossip v. Gross, No. 14-7955; Press Release, Attorneys for Glossip, June 29, 2015).
On January 23, 2015 the U.S. Supreme Court agreed to hear a challenge to Oklahoma's lethal injection procedures, particularly its use of midazolam that was used in three botched executions in 2014. Four Oklahoma inmates asked the Court to review the state's procedures, but one of them, Charles Warner, was executed before the Court agreed to take the case. It is likely the other three defendants will be granted stays. When Warner was executed, Justice Sotomayor along with three other Justices, dissented from the denial of a stay, saying, "I am deeply troubled by this evidence suggesting that midazolam cannot constitutionally be used as the first drug in a three-drug lethal injection protocol…." The case will be argued in April and likely decided by the end of June. The questions presented by the petitioners appear below. Florida uses the same drugs as Oklahoma.
Question 1: Is it constitutionally permissible for a state to carry out an execution using a three-drug protocol where (a) there is a well-established scientific consensus that the first drug has no pain relieving properties and cannot reliably produce deep, comalike unconsciousness, and (b) it is undisputed that there is a substantial, constitutionally unacceptable risk of pain and suffering from the administration of the second and third drugs when a prisoner is conscious.
Question 2: Does the Baze-plurality stay standard apply when states are not using a protocol substantially similar to the one that this Court considered in Baze?
Question 3: Must a prisoner establish the availability of an alternative drug formula even if the state's lethal-injection protocol, as properly administered, will violate the Eighth Amendment?
The case highlighted an oddity in court procedure that requires only four votes to decide to hear a case, but five to grant a stay of execution. Four justices voted to stay Warner's execution, but a majority (five votes) was required to grant a stay. Eric M. Freedman, a law professor at Hofstra University, has written recently about this problem in Court procedures: "What happened to Charles Warner was not an isolated glitch. It was a typical, if high-visibility, example of a systemic flaw in the machinery of justice that has gone unrepaired for far too long." Freedman urged the Justices to change their practice, and "stop permitting executions when four Justices object." He added, "The justices deserve time to think. A statement by four of them that they want that time should suffice to postpone a potentially fatal deadline." At least four inmates have been put to death since August 2014 even though four Justices would have granted a stay.
(Glossip v. Gross, No. 14-7955, cert. granted Jan. 23, 2015; see A. Liptak, "Execution Case Highlights the Power of One Vote," New York Times, January 25, 2015; E. Freedman, "Idea: No Execution If Four Justices Object," Hofstra Law Review, forthcoming 2015).
For more information on Glossip, see https://glossipvgross.com/.
BRUMFIELD v. CAIN, No. 13-1433
Cert. granted Dec. 5, 2014
Argument Mar. 30, 2015
Decided June 18, 2015
On June 18, the Court announced its decision in Brumfield v. Cain, a Louisiana death penalty case dealing with intellectual disability. The Court held that the federal district court was entitled to conduct an evidentiary hearing to determine whether Kevan Brumfield has intellectual disability and is therefore ineligible for execution. It reversed a ruling of the United States Court of Appeals for the Fifth Circuit that would have deferred to a Louisiana state court decision permitting Brumfield to be executed without a hearing on his claim of intellectual disability. After an extensive evidentiary hearing, the district court held that Brumfield was intellectually disabled. By a vote of 5-4, the Supreme Court ruled that Louisiana had unreasonably determined the facts when it decided that Brumfield had not presented sufficient evidence of intellectual and adaptive impairments to warrant an evidentiary hearing in state court. Writing for the majority, Justice Sotomayor said, "After Atkins was decided, petitioner, a Louisiana death-row inmate, requested an opportunity to prove he was intellectually disabled in state court. Without affording him an evidentiary hearing or granting him time or funding to secure expert evidence, the state court rejected petitioner's claim. That decision, we hold, was 'based on an unreasonable determination of the facts in light of the evidence presented in the State court proceeding.' Petitioner was therefore entitled to have his Atkins claim considered on the merits in federal court." The case returns to the Fifth Circuit for consideration of whether the district court's findings are supported by the record.
UPDATE: On Dec. 16, 2015, the Fifth Circuit, on remand, held that the District Court's original ruling that Brumfield was intellectually disabled was not clearly erroneous and hence should be upheld, thereby rendering him ineligible for execution. (Brumfield v. Cain, No. 12-30256 (5th Cir., Dec. 16, 2015)).
DAVIS v. AYALA, No. 13-1428, formerly CHAPPELL v. AYALA
Cert. granted October 20, 2014
Argument Date Mar. 3, 2015
Decided June 15, 2015
The Court ruled (5-4) against Hector Ayala, a death row inmate in California, who had argued prosecutors acted improperly by excluding all seven black and Hispanic potential jurors from his trial. The trial judge allowed prosecutors to explain the non-racial reasons for his challenges in a hearing that excluded the defense lawyers.
Justice Alito wrote that the challenges were "sufficient to raise suspicions about the prosecution's motives," and that excluding defense lawyers might have been improper, but any errors were harmless. He said it was unlikely Mr. Ayala's lawyers, if present, could have convinced the judge that the prosecutors acted improperly.
The dissent, written by Justice Sotomayor and joined by Justices Ginsburg, Breyer, and Kagan, said "little doubt exists that counsel's exclusion" from the hearing "substantially influenced the outcome."
Justice Kennedy wrote an unusual concurrence, raising concerns about solitary confinement on death row. "Years on end of near-total isolation exacts a terrible price," he said.
(A. Liptak, "Supreme Court Permits New Hearing for Mentally Disabled Inmate," N.Y. Times, June 18, 2015).
Earlier the Court had agreed to hear Chappell v. Ayala (prior name), a death penalty case from California in which all the black and Hispanic potential jurors were struck from the defendant's trial. Hector Ayala was convicted in 1989 of three murders in San Diego. At his trial, Ayala's attorneys argued that the prosecutor was improperly striking jurors on the basis of race. The judge reviewed the prosecutor's explanation for the strikes without defense attorneys present, saying it was necessary to protect the prosecutor's trial strategy, and concluded the strikes were not racially motivated. The California Supreme Court found that any potential constitutional error related to the racial makeup of the jury or the subsequent closed review was harmless, rejecting Ayala's appeal. The U.S. Court of Appeals for the Ninth Circuit granted Ayala relief and ordered California to retry him. The 9th Circuit held that the constitutional issues could be reviewed without deference to the state court opinion because no ruling based on federal law had been made against Ayala, and that the errors made at trial had an injurious effect on the jury's verdict. The Supreme Court will consider whether more deference was due the state court's decision and whether the 9th Circuit used the correct standard in determining that the trial errors were harmful.
Hector Alaya is a citizen of Mexico, but was not afforded his rights under the Vienna Convention on Consular Relations to seek help from his embassy at the time of his arrest. (B. Leonard, "New Death-Penalty Case Picked Up by Supremes," Courthouse News Service, October 20, 2014; see also Scotusblog).
CHRISTESON V. ROPER, No. 14–6873
Cert. granted Jan. 20, 2015
Decided Jan. 20, 2015
On January 20 the U.S. Supreme Court (7-2) granted Missouri death row inmate Mark Christeson new attorneys to assist him in pursuing his federal appeal. Christeson's appointed attorneys missed a crucial filing deadline for his federal appeal, not even meeting with him until a month after the deadline. New attorneys offered to represent Christeson, arguing that his current attorneys had a conflict of interest, since advocating for him would mean admitting their own error. The District Court and Court of Appeals both denied the request for substitution of counsel, and Christeson's execution date was set for Oct. 29, 2014. The Supreme Court granted a stay, and, in deciding the case, wrote, "[Christeson's original attorneys'] contentions here were directly and concededly contrary to their client's interest, and manifestly served their own professional and reputational interests." Fifteen former judges filed a brief in support of Christeson, saying, "[O]ur system would be broken indeed if it did not even provide him with an opportunity, assisted by conflict-free counsel, to present his case to a federal court."
(M. Coyle, "Death Row Prisoner May Fire Lawyers Who Missed Deadline," National Law Journal, January 20, 2015)
JENNINGS v. STEPHENS, No. 13-7211
Cert. granted March 24, 2014
Argument Oct. 15, 2014
Decided Jan. 14, 2015
On January 14, the U.S. Supreme Court (6-3) handed down a ruling in Jennings v. Stephens, a capital case from Texas dealing with ineffective assistance of counsel. The Court held that when a defendant wins relief in a lower federal court and the state appeals, the defendant may offer theories rejected by the lower court as part of his defense of the relief granted. He does not have to file a new appeal on that rejected theory. In his initial federal appeal (habeas corpus), Robert Jennings had presented three instances of ineffective assistance of counsel. The District Court granted him relief based on two of them, but rejected the third. The state appealed the decision to the U.S. Court of Appeals for the Fifth Circuit, and Jennings presented all three instances in his defense. The Fifth Circuit said it did not have jurisdiction to consider the third claim because Jennings' lawyers had not obtained a "certificate of appealability." Justice Scalia wrote the majority opinion. Jennings' case will be returned to the Fifth Circuit to consider his third claim of ineffectiveness.
(J. Deisher-Edwards, "Supreme Court rules on appellate procedure for habeas corpus petitions," Jurist, January 14, 2015)
Orders of the Court and Related Items
NEWS: In two oral arguments before the U.S. Supreme Court in March 2015, Justice Anthony Kennedy raised concerns about the extensive time inmates spend on death row and the relation between this time and the soundness of the death penalty system. The cases were Hall v. Florida, No. 12-10882 (argued March 3, 2014) and Davis v. Ayala, No. 13­1428 (argued March 3, 2015). Click here for Justice Kennedy's questions.
REDD V. CHAPPELL No. 14–6264.
Cert. denied December 1, 2014
Statement of JUSTICE SOTOMAYOR, with whom JUSTICE BREYER joins, respecting the denial of certiorari.
Seventeen years after petitioner was first sentenced to death, and more than four years after his conviction and sentence were affirmed on direct appeal, petitioner has not received counsel to represent him in his state habeas corpus proceedings—counsel to which he is entitled as a matter of state law. See Cal. Govt. Code Ann. §68662 (West 2009). He has suffered this delay notwithstanding the California Supreme Court's observation that "[i]deally,the appointment of habeas corpus counsel should occur shortly after an indigent defendant's judgment of death," In re Morgan, 50 Cal. 4th 932, 937, 237 P. 3d 993, 996 (2010), and our own general exhortation that "[f]inality is essential to both the retributive and the deterrent functions of criminal law," Calderon v. Thompson, 523 U. S. 538, 555 (1998). At the same time, the California Supreme Court refuses to consider capital inmates' pro se submissions relating to matters for which they have a continuing right to representation. See In re Barnett, 31 Cal. 4th 466, 476–477, 73 P. 3d 1106, 1113–1114 (2003). Petitioner therefore remains in limbo: To raise any claims challenging his conviction and sentence in state habeas proceedings, he must either waive his right to counsel or continue to wait for counsel to be finally appointed.
Although these circumstances are undoubtedly troubling, I vote to deny the petition for certiorari because it is not clear that petitioner has been denied all access to the courts. In fact, a number of alternative avenues may remain open to him. He may, for example, seek appointment of counsel for his federal habeas proceedings. See 18 U. S. C. §3599(a)(2). And he may argue that he should not be required to exhaust any claims that he might otherwise bring in state habeas proceedings, as "circumstances exist that render [the state corrective] process ineffective to protect" his rights. 28 U. S. C. §2254(b)(1)(B)(ii). Moreover, petitioner might seek to bring a 42 U. S. C. §1983 suit contending that the State's failure to provide him with the counsel to which he is entitled violates the Due Process Clause. Our denial of certiorari reflects in no way on the merits of these possible arguments. Finally, I also note that the State represents that state habeas counsel will be appointed for petitioner "[i]n due course"—by which I hope it means, soon. See Brief in Opposition 6.
Haliburton v. Florida, No. 13-10790

October 6, 2014
Remanded to the Florida Supreme Court for reconsideration in light of Hall v. Florida, 134 S.Ct. 1986. The FSC had affirmed the denial of Haliburton's successor state postconviction petition. 2013 WL 3802442 (July 18, 2013).
United States Supreme Court
Aug 24, 2023
Law Reviews: The Capital Shadow Docket and the Death of Judicial Restraint
United States Supreme Court
Jul 26, 2023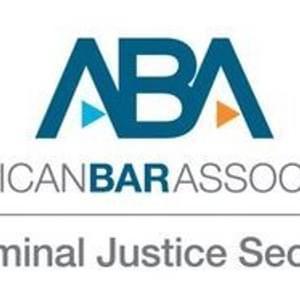 NEW

RESOURCES

: Capital Punishment and the State of Criminal Justice

2023
United States Supreme Court
Jul 10, 2023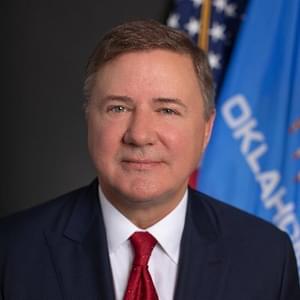 Oklahoma Attorney General Files
SCOTUS

Brief in Support of Richard Glossip