U.S. Supreme Court Decisions: 2021-2022 Term
---
NANCE V. WARD, No. 21-439
Cert. granted: January 14, 2022
Argument: April 25, 2022
Decided: June 23, 2022
In a 5-4 decision, the Supreme Court overturned the dismissal of death-row prisoner Michael Nance's lawsuit regarding Georgia's use of lethal injection to execute him.
Georgia law specifies that prisoners will be executed only by lethal injection. Because of medical conditions that have compromised his veins, prison authorities told Nance that the execution team would have to "cut his neck" to establish an intravenous execution line. Nance filed a civil rights suit seeking to enjoin his execution by lethal injection, alleging that Georgia's execution process would be "torturous" and would constitute cruel and unusual punishment in violation of the Eighth Amendment. To comply with U.S. Supreme Court caselaw requiring prisoners to offer an alternative method for their own execution before courts will evaluate the constitutionality of the state's chosen method, Nance proposed that he be executed by firing squad.
The Eleventh Circuit ruled that because Georgia did not authorize execution by firing squad, his challenge to lethal injection was effectively an attack on whether he could be executed at all. The court held both that Nance had been required to raise his claim via a habeas corpus petition and that the claim was not entitled to review under the rules applying to successive petitions. The decision created a split among the circuit courts, with the Eleventh Circuit saying that prisoners who offer an alternative execution method that is not authorized by state law must file their execution challenge via a habeas corpus petition and the U.S. Court of Appeals for the Sixth Circuit holding that an execution-method challenge must be brought via a civil rights suit, even where a prisoner asserts that all methods of execution authorized under state law are unconstitutional.
In a majority opinion written by Justice Elena Kagan, the Supreme Court rejected the Eleventh Circuit's interpretation of the law. Justice Kagan reviewed the Court's recent precedent that requires prisoners to make a showing of the feasibility of the proposed alternative method. Justice Kagan found that if Nance's proposal requires a state law change, the "requested relief still places his execution in Georgia's control. Assuming it wants to carry out the death sentence, the State can enact legislation approving what a court has found to be a fairly easy-to-employ method of execution."
Justice Kagan noted that successful federal civil rights lawsuits often require changes in state law, and lawsuits brought by prisoners are no exception. She emphasized that "the ordinary and expected outcome of many a meritorious §1983 suit is to declare unenforceable (whether on its face or as applied) a state statute as currently written." This would be true in a variety of cases brought by prisoners, ranging from claims of prison overcrowding to challenges to a state's exclusion of spiritual adviser from the execution chamber. According to Justice Kagan, "no one would think an action of that kind should go to habeas if the prison policy challenged (say, each facility's maximum population) were specified in a statute or regulation."
Justice Kagan also considered the results of consigning claims such as Nance's to federal habeas petitions. Because of the differences in state laws governing executions, prisoners in different states with the exact same claim would have radically different avenues for federal review, and "the viability of the claim … would depend on the vagaries of state law." Such an interpretation of the law would also undermine the Court's pronouncement in the 2019 case Bucklew v. Precythe that death row prisoners could propose alternative methods not "presently authorized" under state law.
Justice Amy Coney Barrett, joined by Justices Clarence Thomas, Samuel Alito, and Neil Gorsuch, dissented. The dissenters argued that if Nance's federal civil rights suit succeeded, Georgia corrections officials "will be powerless to carry out his sentence" without a change in state law. As a result, the dissenters argued, the challenge would only be appropriately raised in federal habeas corpus proceedings.
For more information about the case, view the U.S. Supreme Court docket here.
---
SHOOP V. TWYFORD, No. 21-511
Cert. granted: January 14, 2022
Argued: April 26, 2022
Decided: June 21, 2022
The Supreme Court reversed federal court rulings granting death-row prisoner Raymond Twyford's request for a court order directing the prison to transport him to a hospital for neurological testing that could provide evidence to support his federal habeas corpus petition.
In federal habeas corpus proceedings, Twyford's attorneys argued that his trial counsel failed to investigate and develop evidence of his neurological impairments arising from Twyford's history of victimization, drug use, and head trauma. A victim of severe abuse, including rape, during his childhood, Twyford attempted suicide at age 13. He survived the gunshot wound, but 20 bullet fragments remain lodged in his brain.
Twyford's lawyers sought a neurological evaluation to support a number of claims in his federal habeas corpus petition related to his mental competence and the ineffective assistance of his trial counsel. After an initial examination, a neurologist retained by the defense recommended Twyford undergo additional testing and brain imaging that could not be performed in the prison. Twyford sought and was granted a district court order directing the prison to transport him.
The prison argued that the court did not have jurisdiction to order the transport under the federal All Writs Act, which provides federal courts the authority to "issue all writs necessary or appropriate in aid of their respective jurisdictions and agreeable to the usages and principles of law." The state also objected to permitting Twyford to develop new facts in federal court, arguing that he should be limited to the state court record.
The U.S. Court of Appeals for the Sixth Circuit affirmed the district court's order, holding that the All Writs Act empowered the court "to order the state to transport a habeas petitioner for medical imaging in aid of its habeas jurisdiction." The appeals court found that the court's transport order was consistent with congressional intent to provide resources necessary for counsel for capital habeas petitioners.

Chief Justice Roberts, writing for a 5-justice majority, did not reach the state's argument about whether the All Writs Act allowed a transportation order in habeas proceedings. Instead, the majority held that the courts below erred by failing to consider whether the testing would lead to admissible evidence. Although Twyford alleged that the testing could support his habeas claims, the Court held that a transportation order was inappropriate without a specific showing that the evidence would be admissible despite AEDPA's restrictions on the consideration of new evidence.
Justices Elena Kagan and Sonia Sotomayor joined a dissenting opinion written by Justice Stephen Breyer. Justice Breyer argued that the majority's decision was premature because the Sixth Circuit did not have jurisdiction over the state's appeal. Justice Breyer argued that the transportation order was not a "final decision" and did not fall in the narrow category of orders that can be appealed before a case is decided. Therefore, Justice Breyer concluded that the state needed to wait until Twyford's habeas corpus petition was disposed before appealing.
Justice Neil Gorsuch dissented separately. He argued that the jurisdictional issue was not the focus of the Court's grant of certiorari review and that the Court should "have dismissed this case as improvidently granted when the jurisdictional complication became apparent."
For more information about the case, view the U.S. Supreme Court docket here.
---
SHINN V. MARTINEZ RAMIREZ, No. 20-1009
Cert. granted: May 17, 2021
Argument: December 8, 2021
Decided: May 23, 2022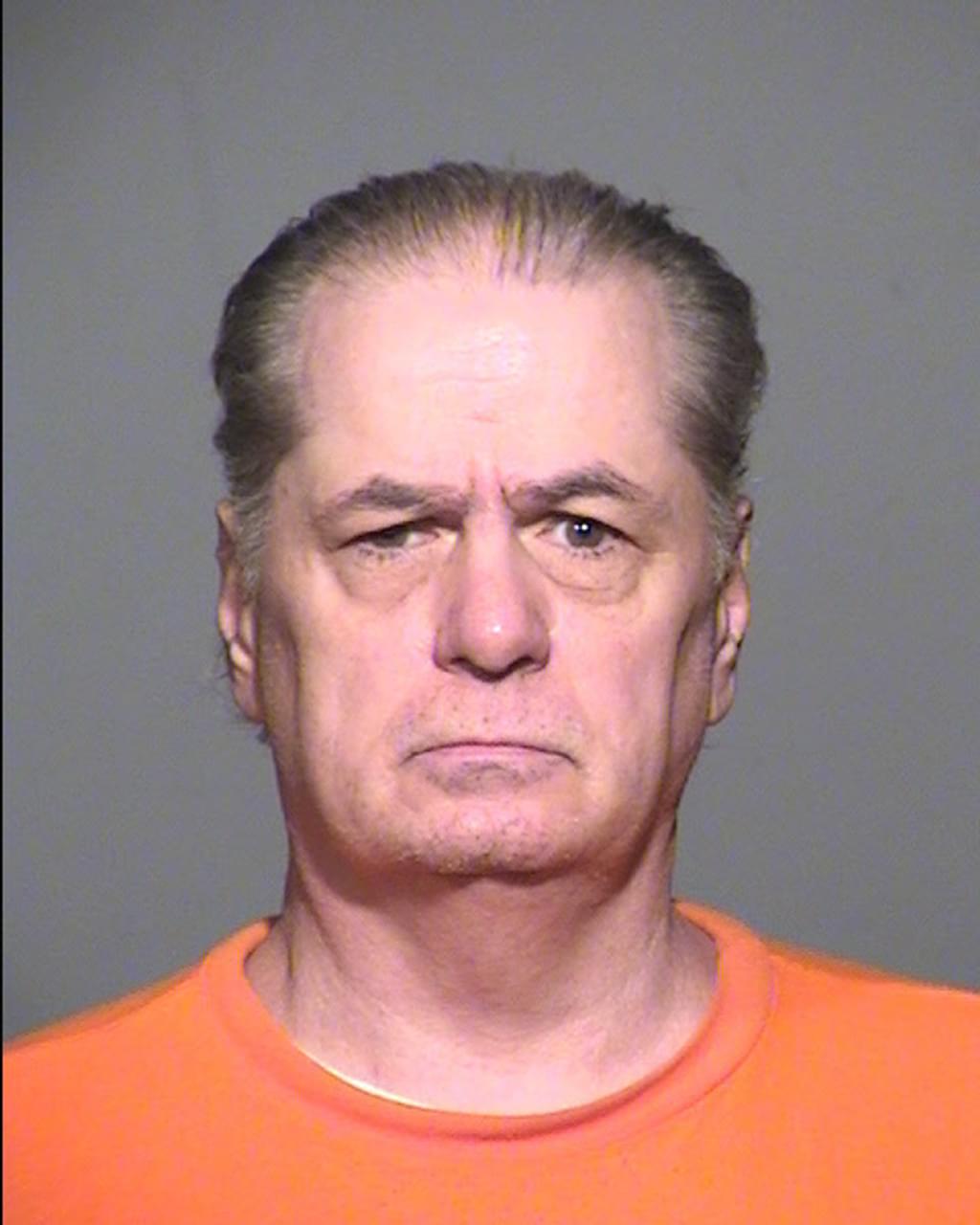 In a 6-3 decision authored by Justice Clarence Thomas, the Supreme Court overturned rulings in favor of Arizona death-row prisoners Barry Jones and David Martinez Ramirez that had allowed the consideration of evidence that was undeveloped in state court due to ineffective representation.

Jones and Ramirez had both alleged that they had been provided a succession of ineffective lawyers who failed to adequately present critical legal issues: Jones' evidence of innocence and Ramirez's evidence of intellectual disability and other mental health problems. After providing the men ineffective representation at trial, they say, Arizona also provided them ineffective state postconviction lawyers who failed to challenge trial counsel's deficient performance. In both cases, the crucial evidence to establish their counsel's ineffectiveness could not have been presented until they reached federal court and were provided competent representation in their federal habeas corpus proceedings.

Jones had been convicted and sentenced to death on charges that he had sexually assaulted and physically abused a four-year-old girl, causing her death. With the evidence Jones' federal lawyers presented in his habeas corpus evidentiary hearing, Chief Judge Timothy Burgess of the U.S. District Court for the District of Arizona held that both Jones trial counsel and his state post-conviction counsel had failed to investigate evidence that showed that the girl sustained the injuries on a different day than the prosecution had claimed, at a time in which Jones could not have inflicted them, and that other forensic evidence presented by the prosecution was false. The district court granted Jones a new trial and a three-judge panel of the U.S. Court of Appeals for the Ninth Circuit unanimously affirmed that ruling.
In Ramirez's case, the federal district court ruled that he was barred from presenting a claim that his trial counsel, who had never tried a capital case before, had been ineffective, "fail[ing] to present or pursue evidence of Ramirez's intellectual disability, fail[ing] to provide relevant and potentially mitigating evidence to the psychologist who evaluated Ramirez," and then relying on the psychologist's report, even though she had evidence in her possession indicating his disabilities were substantially worse. Finding that post-conviction counsel had failed to raise a "substantial claim of ineffective assistance of trial counsel," a panel of the Ninth Circuit reversed and directed the district court to conduct an evidentiary hearing to permit Ramirez to further develop the facts.
Writing for the Court in Shinn v. Martinez Ramirez, Justice Thomas ruled that the federal court's consideration of new evidence violated the federal statute governing habeas corpus proceedings. As a general rule, federal habeas corpus law requires a state prisoner to raise an issue in state court before he or she may obtain review of the claim in federal court. However, in 2012, the U.S. Supreme Court ruled in Martinez v. Ryan — another Arizona case — that state prisoners could nevertheless challenge the ineffectiveness of their trial counsel in federal habeas corpus proceedings if they had been denied the opportunity to do so in state court because of ineffective post-conviction representation.
The Shinn v. Martinez Ramirez majority held that this Martinez exception did not allow for new evidence to be presented in federal habeas proceedings. The opinion acknowledged that without presenting new evidence, most prisoners with ineffective trial and post-conviction lawyers will not be able to receive federal habeas relief, even for meritorious claims. The majority saw this outcome as justified by Congress' intent to limit the availability of federal habeas corpus relief in passing the 1996 Anti-Terrorism and Effective Death Penalty Act.
Justice Sonia Sotomayor dissented in an opinion joined by Justices Stephen Breyer and Elena Kagan. Justice Sotomayor argued that the majority opinion "hamstrings the federal courts' authority to safeguard" the right to counsel. In a strongly worded opinion, Justice Sotomayor criticized the majority's statutory interpretation and disregard of precedent:
This decision is perverse. It is illogical: It makes no sense to excuse a habeas petitioner's counsel's failure to raise a claim altogether because of ineffective assistance in post-conviction proceedings … but to fault the same petitioner for that postconviction counsel's failure to develop evidence in support of the trial-ineffectiveness claim. In so doing, the Court guts Martinez's and Trevino's core reasoning. The Court also arrogates power from Congress…
For more information about the case, view the U.S. Supreme Court docket here.
---
UNITED STATES V. TSARNAEV, No. 20-443
Cert. granted: March 22, 2021

Argument: October 13, 2021
Decided: March 4, 2022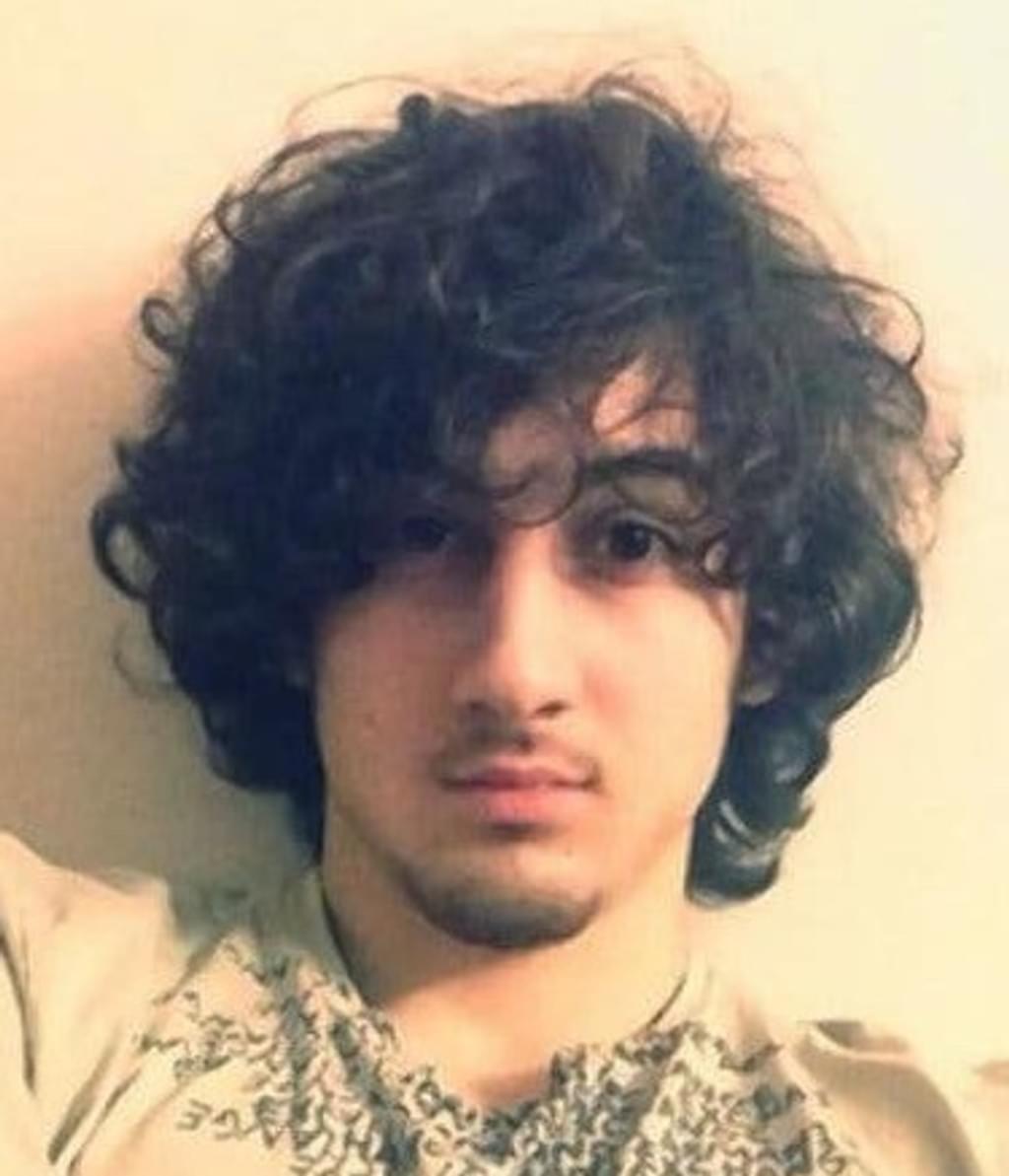 On March 4, 2022, the Court overruled the decision of a unanimous panel of the U.S. Court of Appeals for the First Circuit overturning Dzhokhar Tsarnaev's death sentences for the Boston Marathon bombing.

The First Circuit had ruled that Tsarnaev's death sentence violated the "core promise of our criminal-justice system … that even the very worst among us deserves to be fairly tried and lawfully punished." The panel found that the trial judge's failure to question 9 of the 12 seated jurors about what they had read and heard about the bombing required that Tsarnaev's death sentence be reversed. The panel also held that the trial court had improperly barred Tsarnaev from presenting evidence that his older brother, Tamerlan had committed a prior triple murder, saying the ruling had unconstitutionally prevented Tsarnaev from developing mitigating evidence that he was less culpable than Tamerlan and had acted under his brother's domineering influence.
In her opinion for the circuit panel, Judge O. Rogeriee Thompson wrote that "[a] core promise of our criminal justice system is that even the very worst among us deserves to be fairly tried and lawfully punished. Despite a diligent effort, the judge here did not meet th[at] standard." The trial court had relied on jurors' "self-declarations of impartiality," Thompson wrote, but some jurors admitted before trial that they already believed Tsarnaev was guilty. The jury foreperson withheld dozens of social media posts related to the bombing, including one that called Tsarnaev "a piece of garbage."
In a 6-3 decision, the Supreme Court overruled the appellate court's decision in an opinion authored by Justice Clarence Thomas. The Court held that the trial court "did not abuse its broad discretion by declining to ask about the content and extent of each juror's media consumption regarding the bombings." The Court found that the trial court's jury selection process did not violate Tsarnaev's constitutional right to a fair trial, and that the appellate court could not use its supervisory powers to require a more thorough process.
On the mitigation issue, the Supreme Court found that Tsarnaev's trial judge appropriately excluded evidence of Tamerlan's role in a previous triple homicide. The Court held that the trial judge reasonably found that the evidence would confuse the jury.
Justice Amy Coney Barrett wrote a concurring opinion joined by Justice Neil Gorsuch in which Justice Barrett noted her skepticism of appellate courts having any supervisory powers at all.
Justice Stephen Breyer dissented from the Court's opinion. Justices Sonia Sotomayor and Elana Kagan joined the dissent except for the portion of the opinion expressing Justice Breyer's overall objections to the imposition of the death penalty.
---
RAMIREZ V. COLLIER, No. 21-5592
Cert. granted: September 8, 2021
Argument: November 1, 2021
Decided: March 24, 2022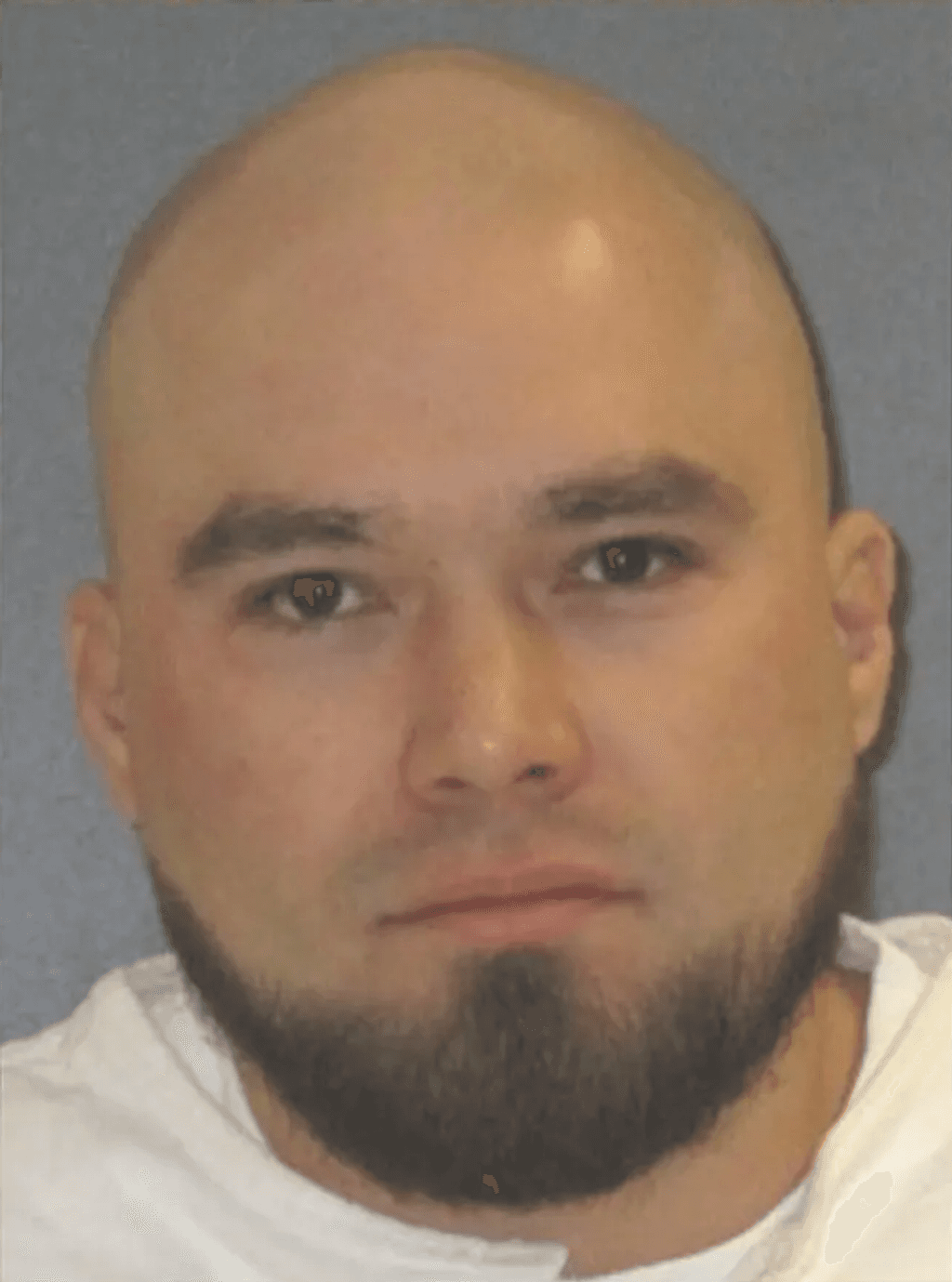 On March 24, 2022, the Supreme Court reversed lower court orders that had denied John Henry Ramirez's request for a preliminary injunction prohibiting Texas from executing him unless it allows his pastor to "lay hands" on him and "pray over" him during the execution. The Court made clear that its decision only prohibited such an execution "pending full consideration of [Ramirez's] claims on a complete record."

Prior to his scheduled execution, Ramirez requested that his pastor lay hands on him and pray over him during his execution. When this request was denied by the Texas Department of Criminal Justice, Ramirez filed suit in federal court, arguing that Texas intended to violate his First Amendment right to free exercise of religion and the Religious Land Use and Institutionalized Persons Act of 2000 ("RLUIPA"). A Texas federal district court denied Ramirez's request for a preliminary injunction, and the U.S. Court of Appeals for the Fifth Circuit affirmed.
In an order released shortly after 9:45 p.m. Eastern time on September 8, 2021, nearly three hours after Ramirez's execution was scheduled to begin, the Supreme Court halted Texas' planned execution of Ramirez and agreed to review his claim. It was the fourth time since 2019 that the Court had stayed an execution based on a dispute over the exercise of religion in the death chamber, but the first time it had scheduled any of those cases for full briefing and argument. The court had not granted stays of execution for any other reasons during that time period.
After full briefing and oral argument, Chief Justice Roberts reversed the Fifth Circuit's denial of Ramirez's request for a preliminary injunction. The majority opinion was joined by seven Justices.
Texas argued that Ramirez's claim should fail because he did not appropriately exhaust administrative remedies. The Court rejected this argument, finding that Ramirez had followed Texas' grievance procedure and that his request for the pastor to "pray over" him sufficiently put the prison on notice that he wanted the pastor to audibly (and not silently) pray during the execution. The Court also held that Ramirez's grievance was timely filed.
The Court held that Ramirez was likely to succeed in showing that Texas substantially burdened the exercise of his sincerely held religious beliefs. In doing so, the Court did not hold Ramirez's earlier lawsuit asking for the presence of his pastor in the execution chamber against him. Though the earlier complaint stated that Ramirez was not requesting that the pastor touch him during the execution, Ramirez argued that this was an error that would have been remedied in an amended complaint. The Court accepted this argument, noting that the case was voluntarily dismissed just a week after the complaint was filed when Texas withdrew Ramirez's death warrant. As a result, there was no opportunity to amend.
The Court then considered whether Texas' ban on audible prayer and touch in the execution chamber was the "least restrictive means of furthering [a] compelling government interest." The Court recognized that "there is a rich history of clerical prayer at the time of a prisoner's execution, dating back well before the founding of our Nation." The Court also noted that until recently Texas had permitted audible prayer and physical touch in the execution chamber.

In light of this history, the Court found that Texas had provided weak arguments that a ban on audible prayer and touching was the least restrictive method to preserve the safety and solemnity of the execution chamber. The Court noted that through simple regulations communicated in advance of the execution, Texas could address its safety and security concerns. As a result, the majority concluded that Ramirez would likely prevail on the merits of his RLUIPA claim and that the other preliminary injunction factors justify relief.
Though joining the majority opinion, Justices Sonia Sotomayor and Brett Kavanaugh wrote separate concurring opinions. Justice Sotomayor emphasized the responsibility of prison administrators to provide timely notice of execution procedures and to decide on execution-related requests in time for condemned prisoners to challenge such decisions. She noted that Ramirez had not been timely notified of Texas' restrictions on spiritual advisors and that Texas took 39 days to resolve Ramirez's initial grievance. Justice Sotomayor concluded that prisoners should not "be penalized for delays attributable to prison administrators."
Justice Kavanaugh focused on the history of the Court's handling of execution-related religious rights cases, the importance of considering jurisdictions' prior practice in assessing Ramirez's claim, and guidance for the states. He suggested that "to avoid persistent future litigation and the accompanying delays, it may behoove States to try to accommodate an inmate's timely and reasonable requests about a religious advisor's presence and activities in the execution room if the States can do so without meaningfully sacrificing their compelling interests in safety, security, and solemnity."
Justice Clarence Thomas filed a lone dissent, stating his belief that Ramirez not only failed to satisfy his burden by failing to properly exhaust his administrative claims, but also only aimed to continue to delay his execution.
---
Cases Pending at the Close of the Term
REED V. GOERTZ, No. 21-442
Cert. granted: April 25, 2022
The Supreme Court agreed to review Rodney Reed's challenge of a federal appellate court decision about the timing of a challenge to Texas' denial of DNA testing.
Reed sought DNA testing of crime-scene evidence that he argues could support his innocence claim. A Texas trial court denied the motion for DNA testing in 2014, and Reed appealed the ruling to the Texas Court of Criminal Appeals (TCCA). The TCCA initially remanded the case to the trial court and eventually affirmed the trial court's decision in 2017. In 2019, Reed filed suit in federal court to challenge the denial of testing under federal civil rights statute 42 U.S.C. § 1983.
A Texas federal district court dismissed Reed's suit because it found that he had failed to state a constitutional claim. The U.S. Court of Appeals for the Fifth Circuit affirmed the dismissal of Reed's suit but for different reasons than relied upon by the court below. The Fifth Circuit found that Reed's 1983 suit was untimely because Reed had 2 years from the Texas trial court's denial of his DNA testing motion to bring the case. The Court held that since Reed was challenging the constitutionality of Texas' DNA testing statute, the 2-year clock began running when his motion was first denied.
At the U.S. Supreme Court, Reed is arguing that the Fifth Circuit has misinterpreted the law in calculating the 2-year limitations period. Reed argues that his 1983 suit was timely filed because he brought the case within two years of the TCCA's final decision on his DNA claim.
The question presented in Reed's petition for certiorari is:
[W]

hether the statute of

limitations for a

§

1983 claim seeking DNA testing of

crime

-

scene evidence begins to run at the end of state

-

court litig

ation denying DNA testing

, including any

appeals

(as the Eleventh Circuit has held)

,

or whether

it begins to run at the moment the state trial court

denies DNA testing,

despite

any

subsequent

appeal

(as the Fifth Circuit, joining the Seventh Circuit, held




below)
For more information about the case, view the U.S. Supreme Court docket here.
---
CRUZ V. ARIZONA, No. 21-846
Cert. granted: March 28, 2022
The Supreme Court has agreed to review John Montenegro Cruz's challenge to Arizona's denial of post-conviction relief based on the trial court's failure to instruct the jury about Cruz's parole ineligibility.
In 1994, the Supreme Court held in Simmons v. South Carolina that when future dangerousness is at issue in a capital case, a defendant has a due process right to inform jurors that he will not be parole eligible if he is not sentenced to death. Despite Simmons, the Arizona Supreme Court consistently ruled that Arizona capital defendants were not entitled to a jury instruction about defendants' parole ineligibility. The court reasoned that all defendants could receive executive clemency, so there was still a possibility of release for parole ineligible prisoners. In 2016, the U.S. Supreme Court recognized the unconstitutionality of Arizona's past practice, summarily reversing an Arizona Supreme Court decision. In Lynch v. Arizona, the Court made clear that just like the defendant in Simmons, Arizona defendants convicted of capital offenses were "ineligible for parole under state law."
Cruz was sentenced to death in 2005. The state challenged Cruz's expert witness who testified that Cruz was unlikely to be dangerous in a prison environment. The trial court denied Cruz's requests to instruct the jury that he was parole ineligible and his request to have the chairman of the Arizona Board of Executive Clemency testify that he was parole ineligible. Instead, the court instructed the jury that the alternative to a death sentence was sentencing Cruz to "[l]ife imprisonment with a possibility of parole or release from imprisonment" after 25 years. Jurors were not instructed that Arizona law excluded from parole eligibility those who were sentenced to 25 years to life after 1994. After sentencing Cruz to death, the foreperson of the jury stated that a life without parole option would have made a difference. The foreperson said: "Many of us would rather have voted for life if there was one mitigating circumstance that warranted it. In our minds there wasn't. We were not given an option to vote for life in prison without the possibility of parole."
Cruz raised the issue on direct appeal, but the Arizona Supreme Court decided that Simmons did not apply. After the U.S. Supreme Court's 2016 Lynch decision, Cruz sought state post-conviction relief. Cruz argued that he was entitled to relief based on federal principles about when a case is applied retroactively and based on Arizona's Rule of Criminal Procedure 32.1(g) that allows post-conviction relief when "there has been a significant change in the law that, if applicable to the defendant's case, would probably overturn the defendant's judgment or sentence." The Arizona Supreme Court denied post-conviction relief, relying on Rule 32.1(g) and not addressing Cruz's federal retroactivity arguments.
On March 28, 2022, the U.S. Supreme Court granted certiorari review, reframing Cruz's proposed question presented to the following:
Whether the Arizona Supreme Court's holding that Arizona Rule of Criminal Procedure 32.1(g) precluded post-conviction relief is an adequate and independent state-law ground for the judgment.
For more information about the case, view the U.S. Supreme Court docket here.
---
Orders of the Court and Related Items
On April 21, the Court denied Carl Wayne Buntion's application for a stay of execution. Buntion was executed later the same day. Buntion argued in the stay motion that his 31-year stay on death row was attributable to Texas' unwillingness to provide him with a constitutional sentencing. Buntion was first sentenced to death in 1991 and challenged defects in jurors' consideration of mitigating evidence. After his sentence was vacated in 2009, he was resentenced in 2012 after much potential mitigating evidence had been destroyed or become unavailable. No dissents were noted from the Court's denial of Buntion's stay application.
---
A divided U.S. Supreme Court voted 5-4 on January 27, 2022 to allow Alabama to execute Matthew Reeves, vacating an injunction issued by a federal district court and unanimously upheld by a panel of the U.S. Court of Appeals for the Eleventh Circuit.
Reeves' lawyers alleged that he would have opted for execution by nitrogen gas and that Alabama's failure to offer him accommodations for his intellectual disability violated his rights under the Americans with Disabilities Act (ADA). After reviewing thousands of pages of documents and conducting a seven-hour hearing that included testimony from prison officials and a defense mental health expert, the district court concluded that Reeves had demonstrated a substantial likelihood that he would succeed on his ADA claim. The court issued a preliminary injunction barring the state "from executing [Reeves] by any method other than nitrogen hypoxia before his [ADA] claim can be decided on its merits." On appeal, a three-judge panel of the Eleventh Circuit unanimously agreed. In a decision rendered 1½ hours after the execution was scheduled to begin, the Court vacated the injunction.
Justice Elena Kagan, in a dissent joined by Justices Stephen Breyer and Sonia Sotomayor, wrote: "Four judges on two courts have decided — after extensive record development, briefing, and argument — that Matthew Reeves's execution should not proceed as scheduled tonight. The law demands that we give their conclusions deference. But the Court today disregards the well-supported findings made below, consigning Reeves to a method of execution he would not have chosen if properly informed of the alternatives." Justice Amy Coney Barrett separately dissented without opinion.
---
Notable Denials of Review
On June 21, 2022, the Supreme Court declined to review the U.S. Court of Appeals for the Sixth Circuit's grant of relief to Ohio prisoner August Cassano. In federal habeas corpus proceedings, Cassano had argued that the trial court violated his right to represent himself. After a federal district court rejected the claim, the Sixth Circuit reversed, effectively vacating Cassano's conviction and death sentence. Ohio requested a stay of the ruling and petitioned for certiorari review. The stay was granted until the Supreme Court decided whether to review the case, but the Court ultimately denied the state's request for review. Justice Clarence Thomas dissented, arguing that the Sixth Circuit did not grant sufficient deference to Ohio court decisions rejecting Cassano's self-representation claims.
---
On February 28, 2022, the Court denied certiorari review in the case of Rodney Young, a Georgia death-row prisoner who challenged the burden of proof Georgia has imposed upon defendants seeking to establish their ineligibility for the death penalty because of intellectual disability. Georgia requires that capital defendants and death-row prisoners prove "beyond a reasonable doubt" that they are intellectually disabled. Young argues that Georgia's law violates both the Court's ruling in Atkins v. Virginia and his Fourteenth Amendment right to due process. Noting that the "beyond a reasonable doubt" standard is not imposed on the defendant in any other constitutional rights claim, Young argued that "Georgia is an extreme outlier … not only with respect to Atkins claims, but with respect to all of constitutional law." In four friend-of-the-court briefs filed in late December 2021, two former U.S. solicitors general, eight former prosecutors and judges, seven leading disability rights organizations, scholars, and experts in intellectual disability, and a group of conservative legal reform advocates all urged the Court to rule in Young's favor.
---
On October 4, 2021, the Court denied Carl Wayne Buntion's petition for certiorari. In his petition, Buntion argued that his execution after 30 years on Texas' death row would violate the Eighth Amendment because it would not advance retribution nor deterrence, the penological purposes that are supposed to justify the death penalty. Buntion also argued that Texas' use of the death penalty is inherently arbitrary. In a statement respecting the denial of certiorari, Justice Stephen Breyer wrote that a prisoner's excessive time on death row "undermines the death penalty's penological rationale" and "is in and of itself … especially cruel because it 'subjects death row inmates to decades of especially severe, dehumanizing conditions of confinement.'"
---