Joyce Gilchrist helped send dozens to death row. The forensic scientist's errors are putting capital punishment under the microscope By BELINDA LUSCOMBE
Time Magazine
Posted Sunday, May 13, 2001

Jim Fowler has been struck twice by lightning. A retired house painter in Oklahoma City, Okla., Fowler lived through his 19-year-old son Mark's arrest in 1985 for murdering three people in a grocery-store holdup. Mark was sentenced to death. A year later Fowler's mother Anne Laura was raped and murdered, and a man named Robert Lee Miller Jr. was sentenced to die for the crime. The same Oklahoma City police department forensic scientist, Joyce Gilchrist, testified at both trials. But DNA evidence later proved she was wrong about Miller. He was released after 10 years on death row, and a man previously cleared by Gilchrist was charged with the crime. Fowler can't help wondering if Gilchrist's testimony was equally inept at the trial of his son Mark, who was executed in January.
Last week gave Fowler even more reason to wonder. A state judge ordered a man named Jeffrey Pierce released after serving 15 years of a 65-year sentence for rape. Gilchrist placed him at the scene of the crime, but DNA evidence proved he was not the rapist. In response, Oklahoma Governor Frank Keating launched a review of every one of the thousands of cases Gilchrist touched between 1980 and 1993, starting with 12 in which death sentences were handed down. But in another 11 of her cases, the defendants have already been put to death. The state is giving the Oklahoma Indigent Defense System $725,000 to hire two attorneys and conduct DNA testing of any evidence analyzed by Gilchrist that led to a conviction. A preliminary FBI study of eight cases found that in at least five, she had made outright errors or overstepped "the acceptable limits of forensic science." Gilchrist got convictions by matching hair samples with a certainty other forensic scientists found impossible to achieve. She also appears to have withheld evidence from the defense and failed to perform tests that could have cleared defendants.
It's a bitter convolution of fate that Gilchrist should be based in Oklahoma City, the last place one would expect to find compelling arguments against the death penalty. Her story can't help but give Oklahomans pause about the quality of justice meted out by their courts. Says Gilchrist's lawyer, Melvin Hall: "The criticism of her around here is second only to that of Timothy McVeigh." But the allegations also underscore a national problem: the sometimes dangerously persuasive power of courtroom science. Juries tend to regard forensic evidence more highly than they regard witnesses because it is purportedly more objective. But forensic scientists work so closely with the police and district attorneys that their objectivity cannot be taken for granted.
Gilchrist told TIME in an interview last week that she's bewildered by her predicament. "I'm just one entity within a number of people who testify," she says. "They're keying on the negative and not looking at the good work I did." In her 21-year career with the Oklahoma City police, she had an unbroken string of positive job evaluations and was Civilian Police Employee of the Year in 1985. Her ability to sway juries and win convictions earned her the nickname "Black Magic." In 1994 she was promoted from forensic chemist to supervisor. Until recently, Hall says, she did not have "a bad piece of paper in her file." Now Gilchrist is on paid leave; in June she will face a two-day hearing to decide whether the police department should fire her. Meanwhile, her reputation has been shattered.
The hammer blow came when Pierce, a landscaper who was convicted of rape in 1986, was released last week after DNA testing exonerated him. He had been found guilty despite a clean record and plausible alibi largely because of Gilchrist's analysis of hair at the crime scene. "I'm just the one who opened the door," said Pierce. "There will be a lot more coming out behind me."
Pierce lost 15 years, his marriage and the chance to see his twin boys grow up. But some fear there were others who paid even more dearly: the 11 executed defendants. The Oklahoma attorney general has temporarily shut the gate on execution of the 12 still on death row in whose trials Gilchrist was involved. While the D.A.'s office believes that the convictions will stand, these cases will be the first to be reconsidered. Defense lawyers fear that the innocent who took plea bargains in the face of her expertise will never come to light.
Gilchrist told TIME, "There may be a few differences because of DNA analysis," but she is confident most of her findings will be confirmed. "I worked hard, long and consistently on every case," she says. "I always based my opinion on scientific findings." She insists she didn't overstate those findings to please the D.A.'s office or secure convictions. "I feel comfortable with the conclusions I drew."
But defense lawyers say the Gilchrist investigation is long overdue. Her work has been making colleagues queasy for years. In January 1987, John Wilson, a forensic scientist with the Kansas City police crime lab, filed a complaint about her with the Southwestern Association of Forensic Scientists. (The association declined to take action.) Jack Dempsey Pointer, president of the Oklahoma Criminal Defense Lawyers Association, says his group has been fighting for an investigation "almost since the time she went to work" at the lab. "We have been screaming in the wind, and nobody has been listening."

Police Chief M.T. Berry says it wasn't until 1999 that the department had any reason to be suspicious about her work. That's when federal Judge Ralph Thompson lit into her for "untrue" testimony and the "blatant withholding of unquestionably exculpatory evidence" in the rape and murder trial of Alfred Brian Mitchell. (Thompson overturned the rape conviction but let the murder stand.) In March 2000 Gilchrist was put out to pasture at a police equine lab, where she says she had to do "demeaning tasks" like count test tubes.
Then this January, a devastating memo from Byron Boshell, captain of the police department's laboratory-services division, thudded onto Berry's desk. It filled four three-ring binders and noted reversals and reprimands the courts had handed Gilchrist, as well as the issues the professional journals had taken with her work. Under her supervision, it said, evidence was missing in cases in which new trials had been granted or were under review; and rape evidence had been destroyed after two years, long before the statute of limitations had expired. Gilchrist explained last week that she always followed established procedures with evidence and that the memo was simply the department's way of getting rid of her after she reported the sexual harassment of a colleague. "There is no doubt this [memo] is retaliation," says Gilchrist.
How did her career last this long? "She couldn't have got away with this if she weren't supported by prosecutors, ignored by judges and police who did nothing," says Wilson, who filed the original complaint against her 14 years ago. "The police department was asleep at the switch." The D.A.'s office simply says Gilchrist should not be tried in the media. But one prosecutor, who declined to be named, lays blame on the aggressive tactics of D.A. Bob Macy, who's proud to have sent more people to death row than any other active D.A. in the country.
Which raises a more troubling question. How many other Gilchrists are there? In Oklahoma City, Chief Berry has ordered a wholesale review of the serology/DNA lab. And while Governor Keating insists that no one has been executed who shouldn't have been, Pointer and the local defense-lawyers association plan to re-examine the cases of the 11 executed inmates. "Nobody cares about the dead," he says. "The state is not going to spend money to find out that they executed someone who might have been innocent."
Reported By Wendy Cole And Maggie Sieger/Oklahoma City And Amanda Bower/New York City
Articles
Aug 10, 2021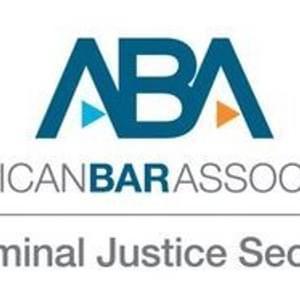 NEW

RESOURCES

: Capital Punishment and the State of Criminal Justice

2021
Articles
Jan 23, 2019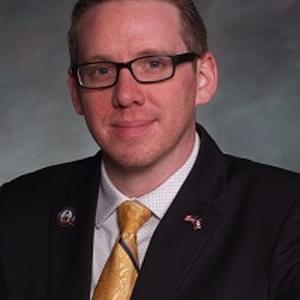 Bill to Abolish Wyoming's Death Penalty Introduced with Bipartisan Support