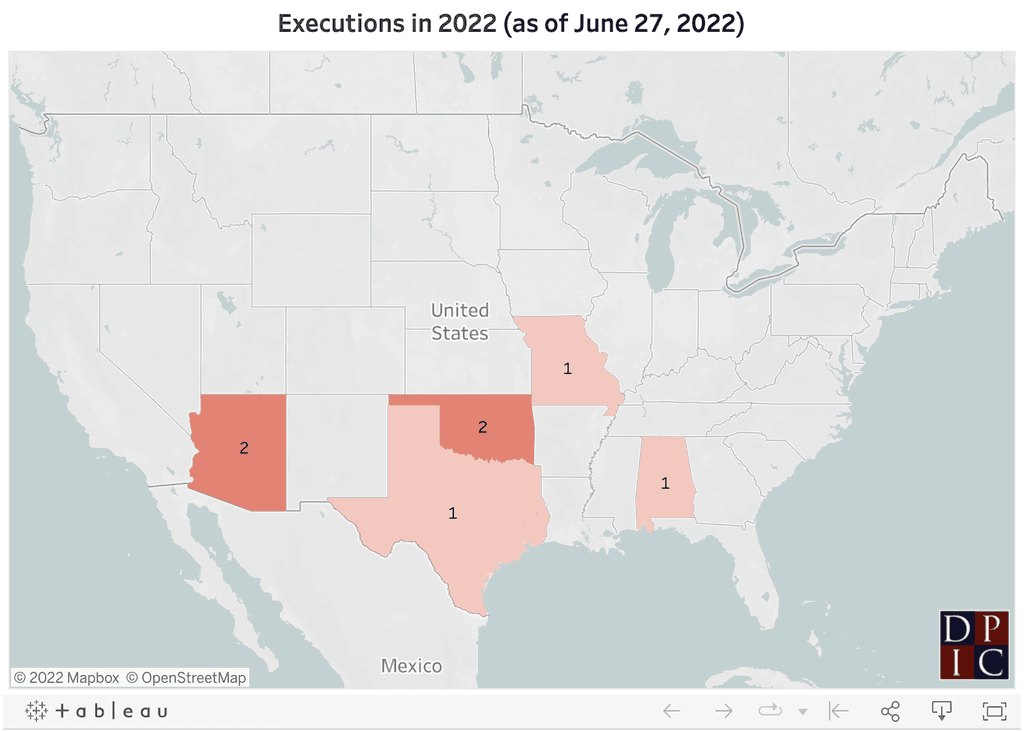 At the halfway point of 2022, the United States is on pace to mark the eighth consecutive year with fewer than 30 execution and fewer than 50 new death sentences. But even as the death penalty declines, a few states have attempted to ramp up executions and the United States Supreme Court has continued to impede death-row prisoners' access to the courts and impair judicial enforcement of defendants' constitutional rights.
The low numbers of new death sentences imposed and executions carried out have come from a small number of jurisdictions that historically have been heavy users of capital punishment. As in past years, the few people executed have disproportionally been vulnerable defendants with mental illness, intellectual disability, innocence claims, and inadequate legal process. Problems with lethal injection continued to mar the execution process.
DPIC's monitoring of media coverage of capital trials has identified at least seven new death sentences that were imposed in five states from January through June 2022. That pace remained near the record low 18 new death sentences imposed during the pandemic years of 2020 and 2021. Five of the seven defendants sentenced to death are defendants of color: three are Black and two are Latinx.
Likewise, seven people were executed in five states between January and June 2022. At least five of the prisoners who were executed had evidence of one or more of the following significant impairments: serious mental illness; brain injury, developmental brain damage, or an IQ in the intellectually disabled range; and chronic serious childhood trauma, neglect, and/or abuse. The states that carried out executions — Alabama, Arizona, Missouri, Oklahoma, and Texas — are all among the eleven states with the most executions since 1972.
Action and inaction by the conservative supermajority of the U.S. Supreme Court in the first half of 2022 continued to erode judicial enforcement of constitutional protections in death penalty cases. Calling federal court intervention to prevent unconstitutional convictions or executions an "intrusion … [on] the State's sovereign power to enforce 'societal norms through criminal law,'" the Court barred two Arizona death-row prisoners from receiving federal review of evidence of innocence and intellectual disability that ineffective lawyers appointed to represent them at trial and in state post-conviction proceedings had failed to investigate. The Court also declined to review numerous cases in which lower courts had failed to enforce death-row prisoners' constitutional rights.
Problems with lethal injection continued to cast a shadow over executions. Oklahoma executed prisoners who had been removed from a legal challenge to the state's execution protocol, then, within days of a federal district judge upholding the protocol, the state sought execution dates for 25 people. On July 1, the Oklahoma Court of Criminal Appeals issued an order setting the executions dates between August 2022 and December 2024. Arizona resumed executions after an eight-year hiatus, but both executions demonstrated the execution team's lack of skill or inadequate training. Clarence Dixon's execution was botched, as executioners carried out a cut-down procedure to set an IV line in his groin after failing for 25 minutes to set an IV in his arm. A month later, as executioners once again fumbled to set an IV line, prisoner Frank Atwood assisted them in finding a vein to inject the drugs that would kill him.
Death-penalty legislation was also influenced by state's difficulties obtaining lethal-injection drugs. Florida and Idaho both passed secrecy laws, concealing the identity of execution drug suppliers. Mississippi moved the choice of execution method from prisoners to the Commissioner of Corrections, giving the prison director unprecedented discretion over how to perform executions.
Issues of innocence remained prominent, as the number of death-row exonerations rose to 189. Samuel Randolph was exonerated in Pennsylvania after 19 years on death row. A Pennsylvania judge also approved the posthumous exoneration Alexander McClay Williams, a Black teenager who had been executed in 1931 on false charges of murdering a white woman. The innocence claims of death-row prisoners Melissa Lucio and Richard Glossip garnered national attention. State legislators in Texas and Oklahoma spoke out on behalf of the two prisoners. Lucio was granted a stay just two days before Texas planned to execute her, while Glossip now faces his fourth execution date in September 2022.
Innocence
Sep 27, 2023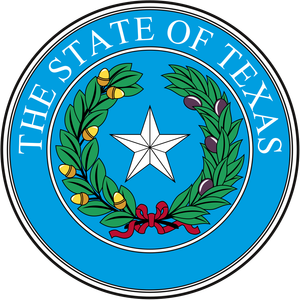 Former Texas Death Row Prisoner Clinton Young Sues Prosecutor for Misconduct
Innocence
Sep 20, 2023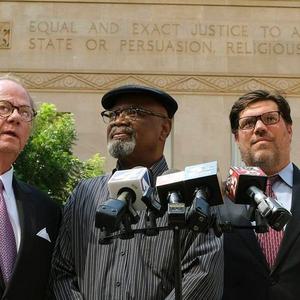 Glynn Simmons Exonerated
48

Years After He Was Sentenced to Death in Oklahoma