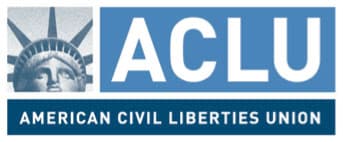 The American Civil Liberties Union (ACLU) and American Civil Liberties Foundation have filed a lawsuit against the Federal Bureau of Prisons (BOP) seeking a court order requiring the BOP to disclose how much the federal government's resumption of federal executions is costing taxpayers and what steps the government has undertaken to assess and address the COVID-19 public health risks created by the executions. "As the nation faces both dire public health and economic crises," the lawsuit says, "the federal government's actions prioritizing the use of American tax dollars on executions that could further spread the virus is a matter of public concern."
The ACLU filed suit in federal district court in Washington on August 21, 2020 under the federal Freedom of Information Act (FOIA), following the BOP's assertion that even an "expedited" response to the organization's FOIA request could take as long as six months to process. Noting that two federal executions are scheduled for the week of August 24, 2020, the lawsuit seeks a court order directing the "immediate release" of these records. The ACLU contends that "[s]uch an expedited timetable is necessary given the Federal Government's plan … to proceed with four additional back-to-back executions at FCC Terre Haute at the end of August and in September."
In justifying its information request, the lawsuit asserts that "carceral settings … are hotspots for the virus" and that "fourteen of the largest clusters of COVID-19 cases" in the United States are at jails or prisons. In response to the virus, the lawsuit explains, the BOP in March 2020 "suspended all visitation—including legal visitation—at its facilities nationwide, a policy that remains in effect today." In turn, in mid-May, the Department of Justice (DOJ) issued internal guidelines that, the suit said, included "stay-at-home orders, requiring mask-wearing and strict social distancing when working in their buildings, restricting all but essential travel, and mandating a period of quarantine following such travel."
Against this backdrop, and amidst record-high new COVID-19 infections, the DOJ announced on June 15 its plan to resume federal executions after a 17-year hiatus. The federal government, the lawsuit says, "amassed hundreds of people at the Federal Correctional Complex, Terre Haute (FCC Terre Haute)— a facility with a known COVID-19 outbreak—for the sole purpose of carrying out the [three] executions" the week of July 13. The government went forward with these executions, the ACLU wrote, despite knowing that "one of its staff members, who had been working in the prison without a mask and attending meetings with other staff involved in the executions, tested positive for COVID-19."
Following these executions, the suit states, "Vigo County, where FCC Terre Haute is located, experienced a major surge in confirmed COVID-19 cases. Despite this data, the federal government now seeks to rush forward with four more executions at the end of August and September."
The ACLU lawsuit alleges that bringing together all the people needed for the executions expended significant taxpayer dollars and aggravated an already serious public health risk at a time in which the nation's economy was already reeling from the pandemic. BOP's counsel has explained in prior court filings that the agency "intended to arrange and pay for the travel and lodging of the special teams, the execution team, a number of BOP administrators, and the victims' family members."
Recognizing that "health consequences of the virus can be devastating, long-lasting, and deadly" and that federal executions require hundreds of personnel, the ACLU on August 6, 2020 filed a FOIA request seeking records related to the virus and the high costs that federal executions impose.
The ACLU's FOIA request seeks records related to COVID-19 at the prison, such as testing statistics, contact tracing, and information about staff members who were exposed to the staff member who tested positive. It also seeks information on the cost of the executions.
The suit cites a November 2019 BOP court declaration that more than 300 people — not including witnesses and lawyers — would be involved in the executions, including an "execution team 'consist[ing] of 40 BOP staff members' [from] a 'wide range of correctional and administrative positions,' some of whom will require travel and lodging arrangements, and who will spend several days before the executing practicing and preparing for the execution." Another estimated 200 FCC Terre Haute staff would be "pulled away from their normal duties" to perform security and support for the execution. The government also would bring in several specialized 50-member BOP teams from other federal institutions for security and special operations.
The suit also requests information on the outside contractors who are being utilized to plan and carry out the executions. The complaint notes that staff from various other federal, state, and local law enforcement agencies will be involved in execution-related activities.
Innocence
Mar 31, 2023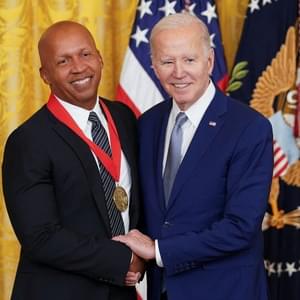 Bryan Stevenson Honored with the National Humanities Medal