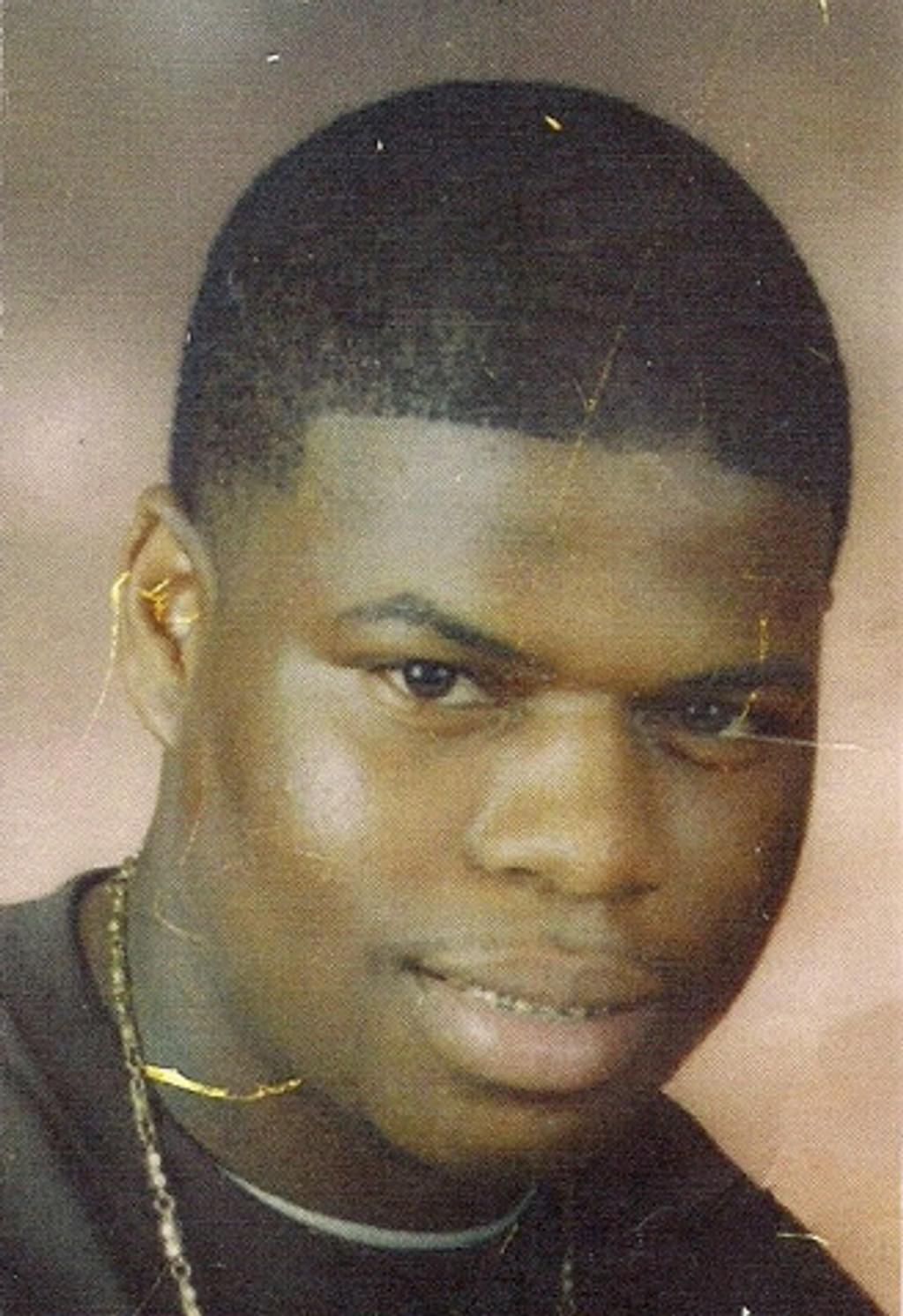 Organizations advocating for the rights of abused children and those with mental illness and for fair process are urging the U.S. Supreme Court to, for a second time, summarily reverse a Texas Court of Criminal Appeals (TCCA) decision that upheld the death sentence imposed on Terence Andrus (pictured) despite defense counsel's failure to investigate and present a "tidal wave" of available mitigating evidence in the penalty phase of his capital trial.
In June 2020, the U.S. Supreme Court vacated a one-sentence TCCA ruling that had, without explanation, denied Andrus' penalty-phase ineffectiveness claim. Defense counsel, the Court wrote, had "overlook[ed] vast tranches of … compelling mitigating evidence" that would have shown Andrus had experienced "a childhood marked by extreme neglect and privation, a family environment filled with violence and abuse." Finding it unclear whether the TCCA's one-sentence rejection of Andrus' ineffectiveness claim had addressed whether counsel's deficient performance was prejudicial, the Court ordered the TCCA to revisit the case and determine whether his lawyer's deficient performance may have affected the jury's sentencing decision.
On remand, the TCCA on May 19, 2021 issued a 5-4 opinion finding that "[t]he mitigating evidence is not particularly compelling, and the aggravating evidence is extensive. We reaffirm our earlier conclusion that applicant has failed to show prejudice, and we deny relief."
In eight friend-of-the-court briefs filed between November 16 and November 18, 2021 in Andrus v. Texas, groups including the Children's Defense Fund, the National Alliance on Mental Illness, the American Bar Association, former prosecutors, and the MacArthur Justice Center argued that the Texas court's brazen disregard for the Supreme Court's decision flouted the Court's authority and discounted the profound and long-lasting impact of chronic childhood abuse and neglect. Their briefs ask the Court to overturn Andrus' death sentence and remand his case for a new sentencing hearing.
Andrus has once again sought review by the Supreme Court. His petition for a writ of certiorari was distributed to the justices on December 2, 2021. They are scheduled to consider his case at the Court's January 7, 2022 conference.
The Ineffectiveness Issue in Andrus' Case
Andrus was tried and sentenced to death for a bungled carjacking in 2008, in which he — under the influence of PCP-laced marijuana — fired multiple shots, killing the car owner and a bystander. His court-appointed counsel presented no defense at the guilt phase, did not contest the state's case in aggravation, conducted virtually no mitigation investigation, and failed to prepare the few witnesses he did present in mitigation. Citing what it called a "tidal wave of information" that trial counsel had failed to develop to spare Andrus' life, the trial court found Andrus' trial counsel ineffective and overturned his death sentence.
Without explanation, the TCCA reversed the trial court's ruling and reinstated Andrus' death sentence, leading the U.S. Supreme Court to summarily reverse the state court. The evidence, the Court said, showed that Andrus had "suffered 'very pronounced trauma' and posttraumatic stress disorder symptoms from, among other things, 'severe neglect' and exposure to domestic violence, substance abuse, and death in his childhood."
The four judges who dissented from the TCCA decision on remand wrote that the Supreme Court's "characterization of the mitigation evidence that Applicant's trial attorney failed to uncover was integral" to its decision and that "[t]his Court is not free to 're-characterize' that evidence." In its brief for the state, the Fort Bend District Attorney's office wrote that "The Texas Court of Criminal Appeals undertook a record intensive review of [Andrus'] case as it was ordered to by this court." State prosecutors argued that counsel's failure to present mitigating evidence was not prejudicial "because his proposed mitigating evidence was not uniformly mitigating, but in many places actually aggravating."
Andrus' defense attorney, Gretchen Sween, disputed the contention that the TCCA had followed the Supreme Court's directive to consider the prejudicial effect of counsel's failures. "They didn't do as instructed by the high court," she told the Houston Chroncle, "and they don't really have the right to do that under our constitutional system. Beyond Terence and his right to have a fair trial represented by constitutionally effective counsel, there's this bigger issue, which is when the high court tells you to do something, you've got to do it or it destabilizes the rule of law for everyone in every case."
The Eight Amicus Briefs
Eight amicus curiae briefs have been filed in support of Andrus, with arguments in his favor presented by advocates for children who have experienced poverty and violence, mental health organizations, civil rights groups, Catholic bishops, and former prosecutors.
The American Bar Association (ABA) argued that the TCCA's decision "undermines the rule of law and the hierarchical respect owed to this Court's constitutional precedent." It's amicus brief says the TCCA failed to adequately consider how Andrus' trial attorney's failure to investigate mitigating evidence may have affected the jury's decision to sentence Andrus to death. "On remand, the CCA stated it would conduct a prejudice analysis in light of 'whether there is a reasonable probability that at least one juror would have struck a different balance in answering the mitigation special issue,'" the ABA said. "But in reality, the CCA did no such thing."
The MacArthur Justice Center, a civil rights group, made a similar argument, saying, "Lower courts do not get to decide whether to respect this Court's decisions. … The TCCA majority has all but challenged this Court to summarily reverse it. Its antipathy toward this Court's prior decision, and the resulting institutional concerns that go well beyond this case, demand summary intervention." Seven former federal and military prosecutors agreed in their amicus brief, writing, "The CCA's decision undermines the rule of law by failing to respect this Court's precedent, and by failing to uphold Petitioner's right to counsel."
The brief of the National Alliance on Mental Illness and National Association of Social Workers criticized the TCCA for minimizing the impact of chronic trauma on an individual's later development. "Exposure to traumatic events in childhood can cause profound and long-lasting negative effects well into adulthood," they wrote. "Trauma transforms the brains of children who experience it. Traumatic experiences that can produce these brain changes include suffering abuse or neglect; witnessing violence in the home or community; and growing up in a household with substance misuse, mental health problems, or parental separation — all of which happened to Mr. Andrus."
The TCCA, the organizations said, reached conclusions in Andrus' case that "depended on the judges' unsupported intuitions about how childhood trauma and mental illness manifest themselves. Not only are these intuitions unsupported by clinical research, but they also rest on inaccurate stereotypes about mental illness," they wrote. The NAMI/NASW brief presented clinical research that, the organizations said, shows how trauma like that experienced by Andrus' contributes to mental illness. The Texas court, they wrote, ignored that evidence.
Three amicus briefs were submitted by youth advocacy groups who argued that Andrus' jurors likely would not have sentenced him to death had they known about the violence and abuse he had suffered throughout his childhood. Andrus, they wrote, experienced numerous "Adverse Childhood Experiences" (ACEs), a term used by psychologists and researchers to identify events in a child's life that predispose the child to negative outcomes ranging from mental illness to perpetrating violence as an adult. Andrus and his siblings, they say, suffered numerous ACEs, including being beaten, neglected, and left alone for up to a week at a time, often with insufficient food.
Another amicus brief filed by organizations that advocate for children victimized by domestic violence said that allowing the TCCA ruling to stand would "trivialize the harm suffered by severely traumatized children." A separate but related amicus brief fled by two non-profit organizations that advocate for vulnerable youth addressed the impact the "school-to-prison pipeline" had in Andrus' life. The brief of Eight Million Stories, Inc. and the Lone Star Justice Alliance argued, "Mr. Andrus was molded by the tangible effects of systemic injustices stretching back hundreds of years, culminating in a frighteningly efficient school-to-prison pipeline that vilifies and marginalizes children from all walks of life, but disproportionately young men living in poverty." Andrus was sent to juvenile detention at age 16 because of gang involvement. There, they write, he was subjected to "extended stints of solitary confinement" and given medication that was not appropriate for his mental illness diagnoses. The experience made him suicidal.
A third brief from children's legal aid groups criticized the TCCA's dismissive treatment of youth-centered expert testimony. The organizations argued that the TCCA's decision "made a mockery of the knowledgeable experts presented during Terence's habeas proceedings, as well as this Court's teachings that children are vulnerable persons who may be harmed by their surroundings."
The Texas Conference of Catholic Bishops also filed an amicus brief in support of Andrus. "Ensuring juries actually have the opportunity to exercise mercy — even for defendants convicted of capital crimes — is fundamental to our justice system," the bishops wrote.
Texas
Sep 11, 2023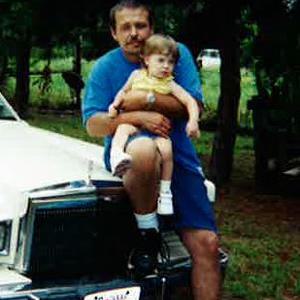 John Grisham on Robert Roberson: ​
"

Texas may exe­cute an inno­cent man"