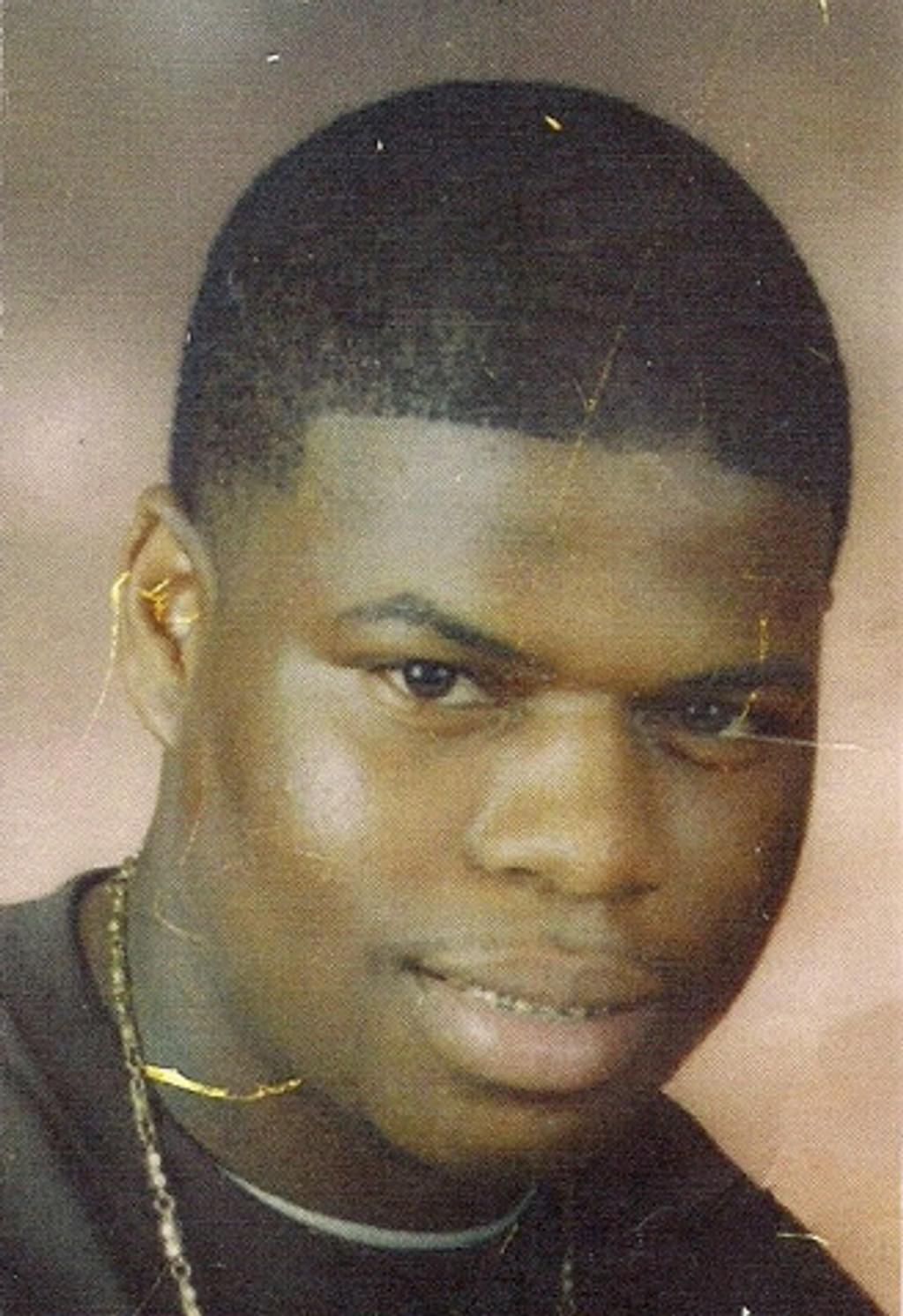 The United States Supreme Court has declined to review a case in which the Texas Court of Criminal Appeals (TCCA) flouted a previous Supreme Court ruling by denying relief to a death-row prisoner a second time after the Court had returned the case with directions to further consider defense counsel's failure to investigate and present a "tidal wave" of available mitigating evidence in the penalty phase of his capital trial.
The Court's liberal justices dissented from the conservative majority's denial of Terence Andrus' (pictured) petition for certiorari. Justice Sonia Sotomayor wrote that "Andrus' case cries out for intervention, and it is particularly vital that this Court act when necessary to protect against defiance of its precedents." Sotomayor also stated that by denying certiorari, the Court is permitting "defiance of vertical stare decisis," which "substantially erodes confidence in the functioning of the legal system."
Gretchen Sween, one of Andrus' attorneys, called the decision to deny certiorari a "crippling blow to the rule of law." "It is shocking that a majority of the Supreme Court did not feel compelled to defend the integrity of its own previous opinion in this very case — which is only 2 years old," she said.
Andrus was sentenced to death in 2012 for shooting two people during a carjacking attempt. In state post-conviction proceedings, a Texas trial court vacated Andrus' death sentence because of the constitutionally ineffective assistance of Andrus' lawyer. The court found that Andrus' trial attorney failed to investigate a "tidal wave of [mitigating] information" that was "relevant, available, and persuasive." On appeal, the TCCA reinstated Andrus' death sentence by issuing a one-sentence ruling asserting that Andrus had not met his burden of proving ineffective assistance.
In June 2020, a 6-3 majority of the Supreme Court summarily reversed that ruling, determining that Andrus' defense counsel had "overlook[ed] vast tranches of … compelling mitigating evidence" that would have shown Andrus had experienced "a childhood marked by extreme neglect and privation, a family environment filled with violence and abuse." The court said "the record makes clear" that counsel's penalty-phase representation had been deficient, satisfying the first half of the constitutional test for ineffectiveness. However, finding the TCCA "may have failed properly to engage with the follow-on question whether Andrus has shown that counsel's deficient performance prejudiced him," the Court returned the case to the state appeals court to consider that issue.
On remand, the TCCA on May 19, 2021 issued a 5-4 opinion finding that "[t]he mitigating evidence is not particularly compelling, and the aggravating evidence is extensive. We reaffirm our earlier conclusion that applicant has failed to show prejudice, and we deny relief." The four dissenting judges noted that the Supreme Court's "characterization of the mitigation evidence that [Andrus's] trial attorney failed to uncover was integral" to its decision and that "[t]his Court is not free to 're-characterize' that evidence."
On June 13, 2022, the Supreme Court declined to review Andrus' appeal of the TCCA's decision, over the dissent of Justice Sonia Sotomayor joined by Justices Stephen Breyer and Elena Kagan. Justice Sotomayor called the Court's refusal to hear Andrus' case "lamentable." The dissenters said that the TCCA's "analysis of prejudice impermissibly contravened the reasoning on which [the Supreme] Court relied to find deficient performance."
Justice Sotomayor's dissent highlighted the egregious errors that Andrus' trial counsel made that led to the Court ruling that counsel's performance was deficient. This evidence included the severe emotional and physical abuse Andrus suffered as a child at the hands of his drug-addicted mother. Further, Andrus was sent to a juvenile detention facility "where, for 18 months, he was steeped in gang culture, dosed on high quantities of psychotropic drugs, and frequently relegated to extended stints of solitary confinement. The ordeal left an already traumatized Andrus all but suicidal. Those suicidal urges resurfaced later in Andrus' adult life." Sotomayor wrote that "[t]he Court of Criminal Appeals also declined to account for substantial record evidence that undercut its conclusions and misapplied the relevant legal standards."
Kenneth W. Starr, who was appointed to the U.S. Court of Appeals for the District of Columbia Circuit by President Ronald Reagan and later served as U.S. Solicitor General under President George H.W. Bush, had urged the Court in a December 2021 op-ed in The Hill, "to uphold the rule of law" by overturning the TCCA's ruling in denying Andrus relief. "In our system, all courts must faithfully adhere to Supreme Court precedent, especially on matters of life and death," Starr wrote. "Regrettably, … the top criminal court in my home state of Texas does not appear to be following this foundational constitutional principle."
This is not the first time that the TCCA has directly rejected a ruling of the Supreme Court; in the case of Bobby Ray Moore the Court did not allow the TCCA's actions to stand. Originally, in 2017, the Court unanimously rejected the TCCA's use of "Briseño factors" to determine intellectual disability, calling them an unscientific "invention" of the TCCA that was "untied to any acknowledged source" and lacked support from "any authority, medical or judicial." However, on remand the TCCA relied on the same "lay stereotypes" to deny relief to Moore. In Moore v. Texas, the Court overturned the TCCA because of its direct defiance of the previous Supreme Court ruling. The Court said that the Texas ruling, "when taken as a whole and when read in the light both of our prior opinion and the trial court record, rests upon analysis too much of which too closely resembles what we previously found improper."
Sources
Amy Howe, Court won't review long-run­ning case of Texas death-row pris­on­er, draw­ing dis­sent from lib­er­al jus­tices, SCOTUSblog, June 13, 2022; Tierney Sneed and Ariane de Vogue, Supreme Court lets stand the death sen­tence of Texas inmate, CNN, June 13, 2022; Benjamin Wermund, Supreme Court revers­es stance on Houston man's death sen­tence, Houston Chronicle, June 13, 2022.
Read Justice Sotomayor's dis­sent here.
International
Jun 01, 2023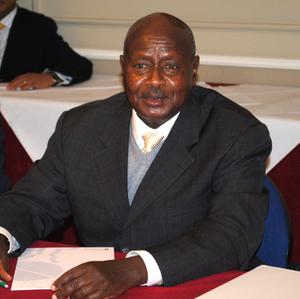 Uganda's Controversial ​
"

Anti-Homosexuality Act" Includes Possibility of Death Sentence
Victims' Families
May 30, 2023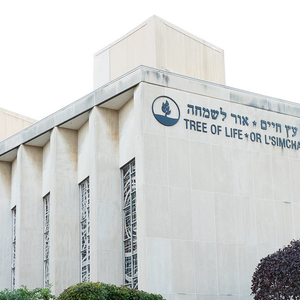 Victims' Families are Divided Over Death Penalty as Bowers Trial Begins