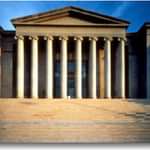 The Alabama Supreme Court announced a change to its rules of appellate procedure on January 12, 2023, eliminating automatic plain error review for trial errors in death penalty cases. This new rule removes a significant safeguard for capital defendants' rights, which had been in place since Alabama reinstated the death penalty in 1976. Without the review, capital defendants who were erroneously convicted or sentenced could spend many more years on death row before the error is discovered.
The same day, the court also announced that, in response to the state's series of botched executions in 2022, the governor will now be able to set the window of time in which an execution can occur. Rather than addressing why prison officials could not set an IV line within the previously allowed window of time, the change simply extends the amount of time available for the execution to be performed.
"I think the combination of these two rules increases the likelihood that we're going to see more wrongful convictions, more unjust sentences and more cruelty and potential torture," said Bryan Stevenson, founder and executive director of the Equal Justice Initiative. He noted that nearly 40% of the reversals in Alabama death penalty cases occurred under the court's plain error review, which was automatic in all death-penalty cases.
Under the previous rule, on direct review, the Alabama Court of Criminal Appeals would read the transcripts of all cases that resulted in death sentences to see if there were errors that "[had] or probably [had] adversely affected the substantial right of the appellant," regardless of whether the defendant's lawyer had objected to the error. Under the new rule, the court will no longer be required to read the transcripts from all capital cases for plain error.
In dissent, Justice Greg Shaw, who previously served on the Alabama Court of Criminal Appeals and had conducted such plain error reviews, wrote that he saw "no compelling reason" to change the rule, that the court is "well-suited" to conduct such a review, and that "if there is reversible error in a case in which the death penalty has been imposed, it should be detected and resolved sooner rather than later." [emphasis original] He pointed out that because both state and federal post-conviction litigation can occur many years after the trial, if an error is detected at that point, the prosecution could face difficulties relitigating a case due to the passage of time. He also emphasized that in post-conviction proceedings, some claims are barred if they were not raised at trial or on direct appeal.
In a separate dissent, Justice Kelli Wise, who also previously served on the Alabama Court of Criminal Appeals, wrote "I understand that plain-error review on direct appeal places a burden on the Court of Criminal Appeals and requires the use of judicial resources. However, in these cases, the defendants' very lives are at stake, and I believe that such cases are entitled to heightened review on direct appeal."
In an opinion supporting the new rule, Justice James Mitchell wrote that in cases where a defendant has been erroneously convicted and their lawyers did not challenge or preserve the error, and the court did not discover it on direct appeal because it did not conduct a plain error review, the defendant has a "powerful tool" to correct that failure: a post-conviction petition.
However, according to the Alabama Post-Conviction Relief Project, Alabama does not automatically provide counsel for state post-conviction litigation. After a defendant files a post-conviction petition in state court, then they might be appointed counsel, but only if it "appears that counsel is necessary in the opinion of the judge." As a result, many capital defendants do not have any legal assistance drafting or litigating their post-conviction petitions. Furthermore, state post-conviction appeals can take many years to resolve, and erroneously convicted defendants can spend years on death row awaiting a post-conviction remedy without the assistance of a lawyer. After exhausting state remedies, a defendant might be able to file a federal habeas petition, but due to federal procedural rules, claims that were not raised in state proceedings are often forfeit in the federal system, so even an obvious error from the trial could be defaulted because it was not raised prior to that point.
Alabama has some of the least stringent procedural safeguards for capital defendants. It is the only state which allows judges to impose the death penalty on a defendant based on non-unanimous jury sentencing verdicts, a practice which correlates to higher rates of wrongful convictions. Alabama judges are elected and are more likely to impose a death verdict over a non-unanimous jury sentence in election years. After trial, the last time a defendant is guaranteed counsel in state proceedings is during their direct appeal, where there is no longer a guarantee of plain error review. The Equal Justice Initiative reported that the rule was changed without input from the Alabama Appellate Rules Committee, which would typically research and report on the potential effects of proposed rule changes.
Under the change to the state's execution procedure, the governor will now set the window of time in which an execution can occur. This change is a response to the two botched execution attempts last year, where the execution teams failed to establish IV lines to administer lethal injection drugs within the six-hour window previously provided by Alabama death warrants. There are no restrictions on the governor's discretion in the rule. Governor Kay Ivey specifically requested that the court extend the timeframe for executions after the two botched executions, but Stevenson said that while some states give longer than a day, no state allows the governor this broad amount of discretion, and that it will allow problematic executions go on for longer.
Sources
Read the Alabama Supreme Court's new rule on plain error review here.
Read the Alabama Supreme Court's new rule on exe­cu­tion time­lines here.
Kim Chandler, Alabama Extends Time for Executions, Ends Automatic Review, AP News, Jan. 18, 2023; Evan Mealins, Alabama Supreme Court Limits Review of Errors in Death Row Cases; Advocacy Groups Concerned, Montgomery Advertiser, Jan. 19, 2023; Alabama Supreme Court Eliminates Critical Safeguard against Wrongful Convictions in Death Penalty Cases, Equal Justice Initiative, Jan. 17, 2023; Ivana Hrynkiw, Alabama Appellate Courts Don't Have to Spot ​'Plain Errors' in Death Row Cases, New Rule Says, AL News, Jan. 18, 2023; About APCRP, Alabama Post-Conviction Relief Project (last vis­it­ed Jan. 24, 2023); Alabama Supreme Court Eliminates Critical Safeguard Against Wrongful Convictions in Death Penalty Cases, Equal Justice Initiative, January 17, 2023.
Innocence
Jan 30, 2023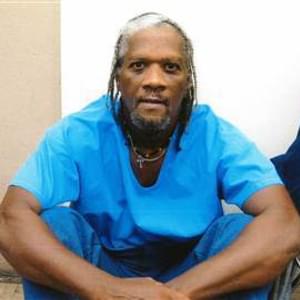 Attorneys for Kevin Cooper Respond to Special Counsel Report
Victims' Families
Jan 26, 2023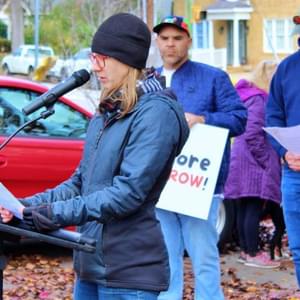 Family Members of Murder Victims Call on North Carolina, Nevada to Commute States' Death Rows