An Alabama appeals court has upheld a fifth non-unanimous death sentence imposed on a death-row prisoner who has faced six capital sentencing trials for the same offense and was once found to be ineligible for the death penalty because of intellectual disability.
On September 2, 2022, the Alabama Court of Criminal Appeals (ACCA) affirmed the death sentence imposed on Jerry Jerome Smith by a Houston County trial judge in 2018 following a 10-2 jury sentencing recommendation for death. It was the sixth time Houston County District Attorney Doug Valeska had sought the death penalty against Smith, despite evidence that multiple experts had diagnosed him with intellectual disability, his IQ of 67 falls well within the range of intellectual disability, he cannot read or write, and he was placed in special education classes in school.
Smith was first tried and sentenced to death in 1988. Each of his first four death sentences was overturned for constitutional violations unrelated to the non-unanimous jury votes. The court declared a mistrial in his fifth sentencing trial after four jurors voted for a life sentence. In four of the five trials in which his judge imposed a death sentence, his juries did not unanimously vote for death sentence — a practice allowed only in Alabama. Houston County is a significant outlier in its use of the death penalty, and has faced a civil rights lawsuit over racial discrimination in jury selection.
Houston County has imposed 33 death sentences since 1972, more than any other county with a population of 125,000 or less. Nearly three-quarter of those death sentences have been imposed on Black defendants. It has the nation's highest per capita death-sentencing rate of any county between 75,000 and 150,000 in size (30.96/100,000 population), more than 10% higher than any similarly sized county. Its 18-person death row as of January 1, 2021 was double that of any similarly sized county in the country, and its death row of 16.89 prisoners per 100,000 population was 1.5 times larger than the per capita population of any similarly sized county's death row.
One quarter of Houston County's 106,000 residents are Black. Smith, who is Black, was tried at least once by an all-white jury, after Valeska removed every qualified Black juror. In 2011, the Equal Justice Initiative filed a civil rights lawsuit against Valeska, arguing that he had repeatedly and illegally excluded Black citizens from serving on juries in Houston and neighboring Henry County.
In Smith's first trial, his jury voted 11-1 to recommend that he be sentenced to death. In 2003, the Alabama Supreme Court vacated that death sentence because the trial court had improperly limited the mitigating evidence he was permitted to present. At Smith's second sentencing trial in 2005, the jury voted 10-2 to recommend death. The Court of Criminal Appeals reversed his death sentence, concluding that Smith was ineligible for the death penalty because of intellectual disability. However, the Alabama Supreme Court overturned that ruling and directed the trial court to conduct a hearing concerning Smith's intellectual disability. The same judge who had twice sentenced Smith to die then found that Smith was not intellectually disabled. The Alabama Supreme Court subsequently reversed the death sentence on a separate claim that victims' family members had improper contact with jurors.
Smith's third death sentence, in 2012, was the one trial in which the jury reached a unanimous sentencing recommendation. However, that recommendation was reached in part because the trial court improperly permitted the prosecution to present and the jury to considered an aggravating circumstance that did not exist at the time of Smith's offense. The ACCA again reversed Smith's death sentence, finding that the invalid aggravating evidence placed an improper weight on scales of death in his case.
In the fourth capital sentencing proceeding in 2014, the trial court violated Smith's Sixth Amendment right to a public trial by excluding the media and members of the public from the courtroom during jury selection. The trial court then imposed a death sentence based on a non-unanimous 10-2 jury recommendation. in favor of a death sentence. After the ACCA reversed that death sentence, the case returned to the trial court for a fifth penalty trial in 2016. At that trial, just 8 members of the jury voted for death. A provision of Alabama law allowed the trial court to declare a penalty-phase mistrial if fewer than 10 jurors recommended death and fewer than a majority recommended life. With the jury split at 8-4 in favor of death, the trial court declared a mistrial and ordered the sixth penalty trial.
Smith then sought a pretrial evidentiary hearing on his claim that he was ineligible for the death penalty, arguing that the U.S. Supreme Court's 2017 ruling in Moore v. Texas established that the Alabama Supreme Court had relied on unconstitutional factors when it previously rejected his intellectual disability claim. The trial court declined to conduct that hearing. In its September 2 decision, the ACCA refused to revisit the state supreme court's ruling, saying it was "the law of the case." The court also rejected Smith's challenges to the constitutionality of non-unanimous death sentences, the trial court's exclusion of evidence that a victim's family member opposed the death penalty for Smith, and that prosecutors had improperly struck African Americans from the jury.
Sources
Death Penalty Information Center, Death Penalty Census Database, Houston County, Alabama; Equal Justice Initiative, Alabama Court Reverses Houston County Death Sentence for the Fourth Time, June 3, 2016; Equal Justice Initiative, Study Reveals Geographic Disparities in Death Sentencing Among Alabama Counties, May 1, 2008; Equal Justice Initiative, African Americans Illegally Barred From Serving on Juries Sue Alabama Prosecutor Over Racial Discrimination, October 24, 2011.
Read the rul­ing of the Alabama Court of Criminal Appeals in Smith v. Alabama.

Innocence
Feb 03, 2023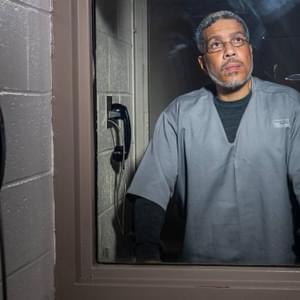 POSSIBLE

INNOCENCE

: New Evidence Regarding Missouri Man Facing Execution
Human Rights
Feb 02, 2023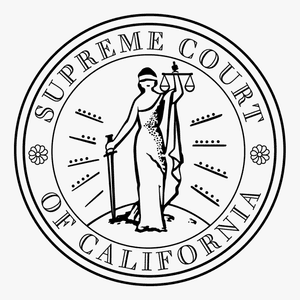 California Supreme Court Grants New Trial in
30

-Year-Old Death Penalty Case
Human Rights
Feb 01, 2023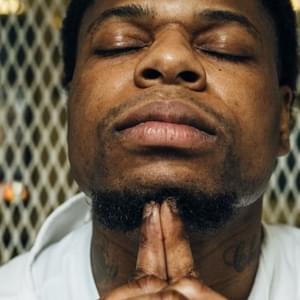 Texas Death Row Prisoner Commits Suicide