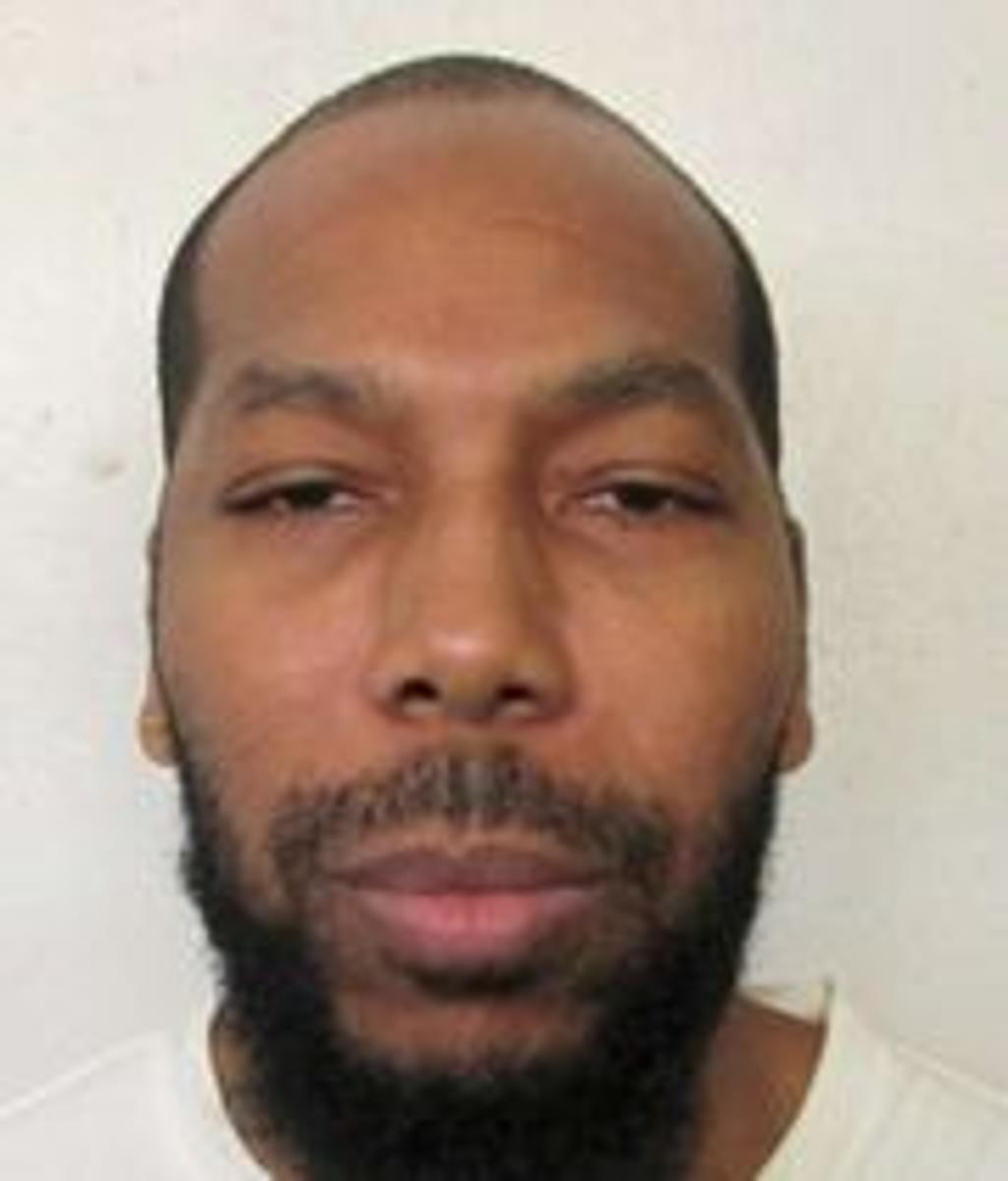 In a 5-4 decision that Justice Elena Kagan characterized as "profoundly wrong," the U.S. Supreme Court on February 7, 2019 permitted Alabama to execute a Muslim death-row prisoner, Domineque Ray (pictured), who had claimed that the state's execution process discriminated against him because of his religion. Without explanation, the Court asserted that Ray had waited too long to challenge a provision in Alabama's execution protocol that made a Christian chaplain part of the state's execution team and prohibited other religious advisors from being present in the execution chamber.
Ray argued that Alabama's practice constituted an establishment of religion that discriminated against non-Christians.
During federal court hearings on the constitutionality of the policy, Alabama withdrew its requirement that the chaplain be present in the execution chamber. However, it continued to reject Ray's request that his imam—a prison-approved spiritual advisor—be permitted in the execution chamber. The U.S. Court of Appeals for the Eleventh Circuit ruled that Ray was likely to succeed on his religious discrimination claim, scheduled briefing in his case, and stayed his execution. The Supreme Court reversed, without addressing the constitutional issue.
Justice Kagan, joined by Justices Breyer, Ginsburg, and Sotomayor dissented. Quoting prior Supreme Court decisions, Kagan wrote, "'The clearest command of the Establishment Clause is that one religious denomination cannot be officially preferred over another.' But the State's policy does just that. Under that policy, a Christian prisoner may have a minister of his own faith accompany him into the execution chamber to say his last rites. But if an inmate practices a different religion—whether Islam, Judaism, or any other—he may not die with a minister of his own faith by his side. That treatment goes against the Establishment Clause's core principle of denominational neutrality."
In asserting that its execution process complied with constitutional guarantees of religious freedom, the Alabama Attorney General's office told the federal courts: "Like any other inmate, Ray has been and will be given opportunities to speak with his spiritual adviser, including up to the moment that he is taken into the chamber." However, Spencer Hahn, one of Ray's lawyers, said the prison had failed to honor that promise and that Ray lost access to his imam three hours before the execution.
Ray was convicted and sentenced to death for the rape and murder of a 15-year-old girl. No physical evidence linked him to the crimes and a sole prosecution witness, Marcus Owden, implicated Ray. In 2017, Ray's appeal lawyers discovered for the first time that Owden—who avoided the death penalty by testifying against Ray—had schizophrenia and was suffering from delusions and auditory hallucinations when he accused Ray of the rape and murder and testified against him. Ray's lawyers argued that the prosecution's deliberate suppression of this evidence, despite being aware of Owden's mental illness, violated Ray's due process rights and entitled him to a new trial. Without comment, the Supreme Court declined to review the claim and denied a stay. Ray was the second person executed in the U.S. in 2019 and the first in Alabama.
Sources
Kim Chandler, Alabama exe­cutes Muslim inmate who want­ed imam present, Associated Press, February 8, 2019; Lauren Gill, Domineque Ray Is Executed in Alabama After Supreme Court Bid Fails, Pro Publica, February 8, 2019; Melissa Brown, Alabama exe­cu­tion will pro­ceed after Supreme Court vacates reli­gious free­dom stay, Montgomery Advertiser, February 7, 2019; Rutherford Institute Asks Court to Protect Death Row Inmate's Right to Choose Religion of Clergy Present During Execution, The Rutherford Institute, February 5, 2019.
Read the Supreme Court rul­ing and dis­sent­ing opin­ion in Dunn v. Ray and the Supreme Court peti­tion for writ of cer­tio­rari in Ray v. Alabama.