Two of the nation's highest-use death penalty states have scheduled executions for July 20, 2023. Alabama is set to execute James Barber (pictured, left), resuming executions after Governor Kay Ivey halted them in November 2022 in response to three consecutive botched executions. Oklahoma plans to execute Jemaine Cannon (pictured, right), one of the 25 people included in the two-year execution spree announced in 2022.
If Alabama proceeds with the execution of James Barber, it will be the first since the state's string of botched executions in 2022. Almost exactly one year ago, on July 28, 2022, Alabama executioners took three hours to set an IV for Joe Nathan James. The state began the execution process for Alan Miller on September 26, but called off the execution because the execution team could not set the IV before the warrant expired. A nearly identical set of circumstances led to the halting of Kenneth Smith's execution on November 17.
Despite Governor Ivey's call for a "top-to-bottom review" of Alabama's execution protocol, the only substantive change to the process has been an extension of the time allowed to perform the execution. The warrant now gives the team 30 hours – from midnight at the start of the scheduled execution date to 6 am the following day – to perform the execution. 
Sarah Gregory, the granddaughter of Dorothy Epps, who was killed by Mr. Barber, says she has forgiven him. Ms. Gregory and Mr. Barber have written each other letters and speak regularly on the phone. When asked by journalist Elizabeth Bruenig about Mr. Barber's execution, Ms. Gregory said, "I don't want it to happen. I don't want to see it done." The process of forgiving Mr. Barber has deeply affected her. In 2020, she wrote to him, "The weight was lifted when I forgave you in my heart, but your response back brought me indescribable freedom and release. I have no anger … zero. I feel as if a thousand pounds were lifted from my soul." She said, "I spent so long believing in 'an eye for an eye'—I've changed."
The Oklahoma Pardon and Parole Board denied Mr. Cannon's request for clemency in June by a 3-2 vote. His clemency petition describes the severe abuse he endured as a child. Defense counsel alleges that Mr. Cannon's trial lawyer provided ineffective assistance by presenting the testimony of Dr. Herman Jones, who falsely characterized Mr. Cannon's trauma as making him more dangerous. Dr. Jones testified, "I do believe that he represents an unacceptably high risk to the public." When Mr. Cannon was more thoroughly examined by a mental health professional, he was diagnosed with Complex Post-Traumatic Stress Disorder, a treatable condition. 
Sources
Elizabeth Bruenig, What It Means to Forgive the Unforgivable, The Atlantic, May 25, 2023; Howard Koplowitz, James Barber ner­vous about upcom­ing Alabama exe­cu­tion after botched lethal injec­tions: ​'I'm in God's hands', AL​.com, July 18, 2023; Dylan Goforth, Oklahoma is set to exe­cute sec­ond death row inmate of 2023, The Frontier, July 17, 2023.
Read the clemen­cy peti­tion filed on behalf of Jemaine Cannon.
Human Rights
Sep 28, 2023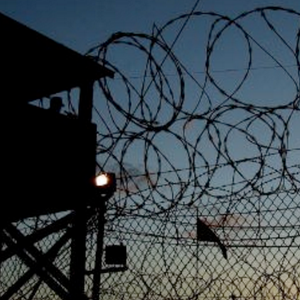 Guantanamo Bay Judge Rules
9

/​

11

Capital Defendant Mentally Incompetent to Stand Trial
Innocence
Sep 27, 2023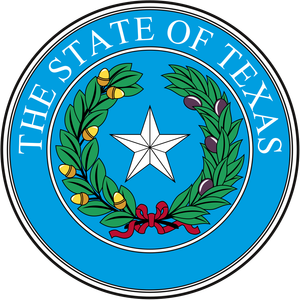 Former Texas Death Row Prisoner Clinton Young Sues Prosecutor for Misconduct
Innocence
Sep 20, 2023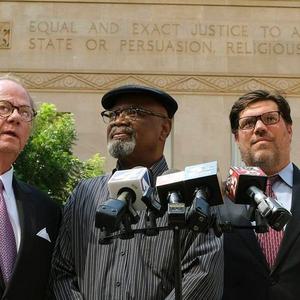 Glynn Simmons Exonerated
48

Years After He Was Sentenced to Death in Oklahoma