Alabama prosecutors have told a federal judge that the state will not execute death-row prisoner Alan Miller by nitrogen hypoxia on September 22, 2022, three days after suggesting there was a "very good chance" it would be ready to attempt the first-ever execution by that method.
In a sworn affidavit filed in the U.S. District Court for the Middle District of Alabama on September 15, 2022, Alabama Department of Corrections Commissioner John Q. Hamm contradicted that assertion, stating "The ADOC cannot carry out an execution by nitrogen hypoxia on September 22, 2022." The affidavit did not say when the Department, which has been criticized for the 2½-hour botched attempted execution of Doyle Hamm and the more than 3-hour botched execution of Joe Nathan James, both by lethal injection, would finalize its long-promised nitrogen hypoxia protocol.
Hamm's affidavit said that ADOC "remains ready to carry out [Miller's] execution by lethal injection on September 22, 2022."
The tumult over Alabama's preparedness to conduct a nitrogen-suffocation execution came in a lawsuit brought by Miller seeking to bar his execution by lethal injection. During a September 12, 2022 hearing, Judge R. Austin Huffaker Jr. asked lawyers for the state whether Alabama would be able to execute Miller by nitrogen hypoxia. Deputy attorney general James Houts responded that there was a "very good chance" ADOC could do so but refused to provide a firm answer saying the decision would be up to Commissioner Hamm.
Citing what he called Houts' "vague and imprecise statements regarding the readiness and intent to move forward with an execution," Judge Huffaker issued an order on September 13 directing an "appropriate official with personal knowledge" to provide an answer by 5 p.m. on September 15 "definitively setting forth whether or not [ADOC] can execute [Miller] by nitrogen hypoxia on September 22, 2022."
Alabama's waffling on its preparedness for Miller's execution has drawn sharp criticism. In a September 14, 2022 editorial, The Dothan Eagle wrote: "That state officials find themselves hobbling together a plan in the 11th hour to meet an arbitrary execution date is a testament to incompetence."
In 2018, responding to drug companies' unwillingness to sell drugs for use in executions, the Alabama legislature adopted nitrogen hypoxia as an alternative to lethal injection if execution drugs were unavailable or the state's execution-drug protocol was declared unconstitutional. The new law granted death-row prisoners 30 days to opt in to the new method. Miller alleged that he had exercised that right, but that ADOC had lost the paperwork. Alabama prosecutors assert that he had never submitted any form designating a method of execution and had waited too long before raising his legal challenge. In the prosecutors' September 15 filing, Marshall wrote that Alabama does "not concede that the ADOC's ability to carry out an execution by nitrogen hypoxia is relevant … [to whether Miller] elected nitrogen hypoxia within the statutorily set election period."
Judge Huffaker has not yet ruled on Miller's claim.
Legal and medical experts raised concerns about Alabama's last-minute assertion that it might, with barely a week's notice, attempt to employ an execution method that no one had ever used before, without a finalized or court-reviewed execution protocol, and without any training of corrections' personnel in how to carry it out.
Emory University anesthesiologist Joel Zivot told the Death Penalty Information Center in an email that nitrogen gas "is colorless and odorless" and "is dangerous to anyone in the vicinity." While it is "hard to accidentally inject" an execution team member with a lethal injection drug, he said "it is possible to poison with Nitrogen anyone standing nearby."
In an interview with the Montgomery Advertiser, Zivot challenged the assertion by hypoxia proponents that nitrogen suffocation would be swift and produce a sense of euphoria. "It's not going to be euphoric," he said. "You know, it may be bloodless, but it won't be simple."
DPIC Executive Director Robert Dunham told Fox 6 news in Birmingham that the potential danger to execution personnel and Alabama's historic problems in setting IV lines and properly administering lethal injection drugs counsel against untrained staff attempting an execution method that has never been used before. "All of it suggests that this is not a time to rush into it. There is no valid state interest in rushing to carry out this execution next week using nitrogen hypoxia before there's a chance to examine the protocol, check the safety of it, and ensure that the state is able to carry it out in a competent way," Dunham said.
Sources
Ivana Hrynkiw, Alabama not ready to use nitro­gen hypox­ia for Sept. 22 exe­cu­tion, AL​.com, September 15, 2022; Kim Chandler, Alabama says its not ready to exe­cute by nitro­gen hypox­ia, Associated Press, September 15, 2022; Josh Gauntt, We could learn soon if untried exe­cu­tion method will be used on AL death row inmate, WBRC, Fox 6 News, Birmingham, September 14, 2022; Editorial, Execution Incompetence, Dothan Eagle, September 14, 2022; Evan Mealins, Can nitro­gen be used at next exe­cu­tion? Judge wants state's defin­i­tive answer, Montgomery Advertiser, September 13, 2022; Evan Mealins, Nitrogen hypox­ia to exe­cute a human: ​'Bloodless, but it won't be sim­ple,' Montgomery Advertiser, September 13, 2022; Kim Chandler, Alabama wants exe­cu­tions by nitro­gen hypox­ia: What is it?, Associated Press, September 13, 2022; Lee Hedgepeth, Is Alabama ready to gas a con­demned man? Don't be ​'vague,' judge says, WIAT, CBS42, Birmingham, September 13, 2022; Ivana Hrynkiw, Alabama says untest­ed nitro­gen hypox­ia method could be used for exe­cu­tion next week, AL​.com, September 12, 2022.
Methods of Execution
Nov 08, 2023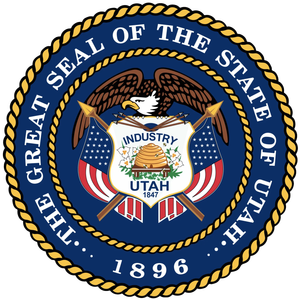 Utah Judge Hears Argument in Prisoners' Lawsuit Against Execution Protocol
Methods of Execution
Aug 28, 2023
Alabama Attorney General Seeks Execution with Unprecedented, Untested Method Using Nitrogen Hypoxia
Methods of Execution
Aug 24, 2023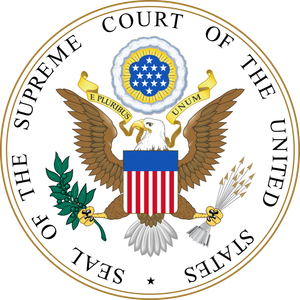 Law Reviews: The Capital Shadow Docket and the Death of Judicial Restraint