On October 28, 2009, Travis County, Texas, prosecutors moved to dismiss all charges against Michael Scott and Robert Springsteen, who had been convicted of the murder of four teens in an Austin yogurt shop in 1991. (Springsteen was convicted in 2001; Scott in 2002.) Springsteen had been sentenced to death and Scott was sentenced to life in prison. The convictions of both men were overturned by the Texas Court of Criminal Appeals because they had not been adequately allowed to cross examine each other. (See Springsteen v. Texas, No. AP-74,223 (May 24, 2006)). State District Judge Mike Lynch had released the defendants on bond in June, pending a possible retrial by the state. However, sophisticated DNA analysis of evidence from the crime scene did not match either defendant and the prosecution announced it was not prepared to go to trial. The judge accepted the state's motion to dismiss all charges. Prosecutors are still trying to match the DNA from crime with a new defendant.
"This has been a long time coming," said Scott, once charges were dropped, "and I'm happy to be here." Both Scott and Springsteen implicated themselves at the time of their arrest, 8 years after the crime. However, both claimed that their statements had been coerced by police. The police investigation had been compromised from the start because the building had been set on fire, and thousands of gallons of water were poured on the crime scene before an investigation was carried out. Travis County District Attorney Rosemary Lehmberg issued a statement that said in part: "Make no mistake, this is a difficult decision and one I would rather not have to make."
(S. Kreytak, "Charges dismissed in yogurt shop case," Austin American-Statesman, October 28, 2009; see also J. Vertuno, "Murder counts tossed in Texas yogurt shop slayings," Associated Press, Oct. 29, 2009). See also Innocence. Robert Springsteen is the 139th person to be exonerated and freed from death row since 1973, according to the Death Penalty Information Center's compilation of such cases. The criteria for inclusion on this list are:
Defendants must have been convicted, sentenced to death and subsequently either-
a) their conviction was overturned
AND

i) they were acquitted at re-trial or
ii) all charges were dropped
b) they were given an absolute pardon by the governor based on new evidence of innocence.
Innocence
Oct 02, 2023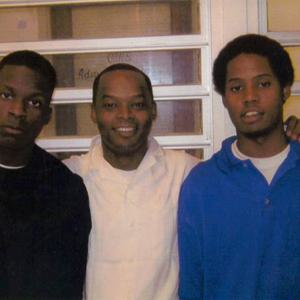 Supreme Court Denies Certiorari to Two Death-Sentenced Men with Credible Innocence Claims
Innocence
Sep 20, 2023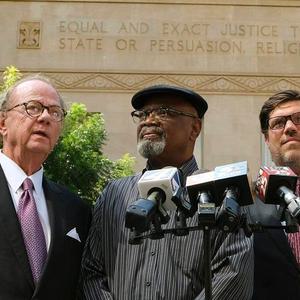 Glynn Simmons Exonerated
48

Years After He Was Sentenced to Death in Oklahoma