In February 2017, the U.S. Court of Appeals for the Sixth Circuit overturned the conviction and death sentence of Tennessee death-row prisoner Andrew Lee Thomas, Jr., ruling that Shelby County District Attorney General Amy Weirich had unconstitutionally withheld evidence that a key prosecution witness had been paid for her cooperation in the case and then deliberately elicited perjured testimony from the witness that she had not received "one red cent" for her cooperation. Last month, pro bono lawyers from Winston & Strawn reached a plea deal for Thomas with Memphis prosecutors for a 25-year sentence that took Thomas off death row.
Winston & Strawn was recruited by the American Bar Association's Death Penalty Representation Project in 2006 to represent Thomas. The Project has worked for the past 33 years to persuade law firms to agree to provide free representation to unrepresented or underrepresented death-row prisoners across the country. Thomas' resentencing marked the 100th prisoner taken off of death row as a result of the efforts of volunteer lawyers recruited by the Project.
On September 19, 2019, the Project will hold its annual dinner acknowledging the work of pro bono lawyers. The keynote speaker for the event is Philadelphia District Attorney Larry Krasner, whose office on September 11 argued to the Pennsylvania Supreme Court that it should strike down the death penalty in the state because of the commonwealth's systemic failure to provide competent defense representation to indigent capital defendants.
The U.S. Supreme Court declared in 1989 that the Sixth Amendment does not guarantee counsel for capital prisoners in post-conviction or habeas proceedings, leaving many death-row prisoners to navigate the complex system of capital appeals alone. Since it began keeping case-placement records in 1998, the Project has assisted more than 350 prisoners with their death-penalty appeals. 100 of those cases have now resulted in final grants of relief that have permanently taken the Project's clients off of death row.
Among the 100 are 15 people who were released from prison on evidence of innocence. Five received executive clemency to reduce their sentences, and the rest were resentenced to life in prison or a term of years after their lawyers showed that the death sentences in their cases had been unconstitutionally imposed. In announcing the 100th release from death row on September 3, the Project said, "[n]ot one of these victories came easily, in a system that is designed to leave death sentences in place even in the face of overwhelming evidence that execution would be unjust. Every life saved by the Project's volunteer lawyers is a testament to the dedication, compassion, creativity, and countless hours of work devoted by these skilled advocates."
The announcement also stressed the importance of pro bono counsel, even in cases that result in execution. "The Project counts every case placed with pro bono counsel as a victory, regardless of the eventual outcome. Without the assistance of counsel, a prisoner has no voice in the legal system to tell his story and seek help from the courts. In the absence of a constitutional guarantee of counsel, volunteer attorneys represent access to justice for their clients and integrity in the criminal justice system."
Among the examples of prisoners who won relief with the assistance of the ABA Death Penalty Representation Project is Joe Lee Guy, a Texas prisoner whose trial attorney had been disciplined by the state bar more than a dozen times. The unlicensed investigator hired by the attorney "transitioned from defense investigator to mercenary," in the words of the 2004 district court decision vacating Guy's death sentence. The investigator befriended the victim's mother and coached her on her testimony against Guy, the very person the investigator was supposed to be assisting. Guy's pro bono counsel located more than 50 mitigation witnesses to testify about Guy's abusive childhood and low IQ, which the investigator had failed to discover.
Pennsylvania prisoner Jimmy Dennis was freed in 2017 thanks to the efforts of pro bono counsel. His lawyers uncovered exculpatory evidence that prosecutors had withheld: a statement implicating two alternative suspects, a statement from a prisoner who described a phone call with people who said they were the actual assailants, and a receipt that corroborated Dennis' alibi that he had been on a bus elsewhere in Philadelphia when the murder occurred. In 2013, the U.S. District Court for the Eastern District of Pennsylvania vacated his conviction, writing that he "was wrongly convicted of murder and sentenced to die for a crime in all probability he did not commit." The district attorney at that time offered him a no-contest plea to lesser charges, which allowed for his release, but denied him a full exoneration and the opportunity to seek compensation for the 20 years he was wrongfully incarcerated.
Sources
Project Achieves Major Milestone: 100 Prisoners Off Death Row, ABA Death Penalty Representation Project, September 3, 2019; Winston & Strawn Pro Bono Attorneys Secure Plea Agreement for Tennessee Death Row Prisoner Andrew Thomas, ABA Death Penalty Representation Project, August 26, 2019; Katie Fretland, Ruling in favor of Tennessee death row inmate stands; U.S. Supreme Court declines review, Memphis Commercial Appeal, October 30, 2017.
Juveniles
Jun 06, 2023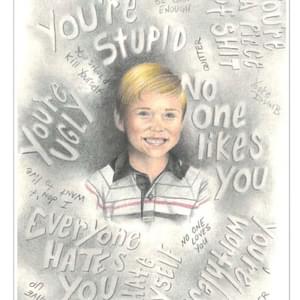 Jurors Who Sentenced Michael Tisius to Death Express Regret