The American Psychological Association (APA) has overwhelmingly adopted a resolution calling for courts and legislators to ban the use of the death penalty against people charged with committing crimes while they were under age 21. Saying that "the same scientific and societal reasons" that led the U.S. Supreme Court to bar capital punishment for offenders younger than age 18 also "apply to the late adolescent class," the APA, the nation's largest professional organization of psychologists, voted 161 to 7, with 1 abstention, to formally oppose the death penalty for individuals aged 18-20.
The resolution, adopted on August 3, 2022, calls the use the death penalty by a developed society against late adolescent offenders "unreliable and morally abhorrent." The resolution emphasizes that "the brains of 18- to 20-year-olds are continuing to develop in key brain systems related to higher-order executive functions and self-control, such as planning ahead, weighing consequences of behavior, and emotional regulation." The brain development of late adolescents, the psychologists say "cannot be distinguished reliably from that of 17-year-olds with regard to these key brain systems."
The APA resolution also notes that "Black youth are punished more harshly than Whites" and that "it is clear death as a penalty is not applied equally and fairly among members of the late adolescent class."
"[E]xtraneous factors such as race, ethnicity, and gender (of both the defendant and the victim) influence the discretionary decisions of prosecutors to seek and their success in obtaining death verdicts for defendants who are members of the late adolescent class," the resolution says. "When considered in conjunction with neuroscientific evidence of the degree of continuing development of key brain systems that remains to be accomplished in the late adolescent class, these and other status variables act to create biases and prejudices that lead to a higher probability of error by triers of fact in death penalty cases."
Drawing on findings from the Society for Black Neuropsychology, the Hispanic Neuropsychological Society, and the Asian Neuropsychological Association, the APA noted that racial bias influences outcomes in the criminal justice system, such as conviction rates, wrongful convictions, and levels of punishment. Black youth, including Black youth aged 18-20, are more likely to be perceived incorrectly as older and more responsible in criminal proceedings.
In the resolution, the APA declared that the rationale behind the landmark 2005 U.S. Supreme Court Roper v. Simmons decision should apply to those older than 17. In Roper, the U.S. Supreme Court ruled that that the Eighth and Fourteenth Amendments forbid the execution of offenders who were younger than age 18 when the crime occurred. In the 5-4 decision, the Court reaffirmed the necessity of referring to "the evolving standards of decency that mark the progress of a maturing society" to determine which punishments are so disproportionate as to be cruel and unusual.
APA submitted an amicus curiae brief that the court cited in coming to its decision. In the years since, more research has been conducted, expanding the scientific understanding of brain development in people aged 18-20, says the resolution. Extensive research has shown that there is extensive development of executive control systems, including the prefrontal cortex, beyond the age of 20, according to the APA. These brain systems are implicated in legal proceedings because of their role in decision-making and understanding consequences.
"[I]n the context of capital cases where death is a potential penalty, which typically involve crimes that have occurred in situations of high emotional arousal, it is especially noteworthy that current developmental science documents that during emotionally arousing situations, this late adolescent class responds more like younger adolescents than like adults (Figner et al., 2009; Cohen et al., 2016; Steinberg et al., 2008; Icenogle et al., 2019) though — like younger adolescents — show cognitive capacity similar to adults when not under pressure or heightened emotional arousal (Figner et al., 2009; Icenogle et al., 2019; Steinberg et al., 2008)," reads the resolution.
Sources
American Psychological Association, APA Resolution on the Imposition of Death as a Penalty for Persons Aged 18 Through 20, Also Known As the Late Adolescent Class, August 4, 2022; American Psychological Association, APA calls for extend­ing inel­i­gi­bil­i­ty for the death penal­ty to ado­les­cent offend­ers younger than age 21, August 4, 2022; APA calls for lim­it­ing death penal­ty to offend­ers age 21 and old­er, ScienceX​.com, August 5, 2022; Anne Schindler, Death penal­ty ban pro­posed by American Psychological Association for ages 18 – 20, First Coast News, August 4, 2022.
Innocence
Sep 20, 2023
Glynn Simmons Exonerated
48

Years After He Was Sentenced to Death in Oklahoma
Arbitrariness
Sep 13, 2023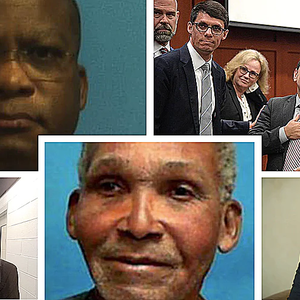 When Jurors Do Not Agree, Should a Death Sentence Be Imposed?