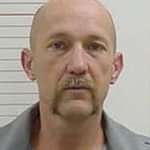 The U.S. Court of Appeals for the Eighth Circuit has vacated a stay of execution for Missouri death-row prisoner Walter Barton (pictured) who is scheduled to be executed on Tuesday, May 19, 2020. The court's unsigned opinion, issued on Sunday, May 17, lifted a stay of execution that had been issued May 15 by a federal district court judge. The district court said a stay was necessary to afford it time to address a petition Barton had filed that challenged his conviction and death sentence based upon new forensic evidence that contradicted controversial blood spatter testimony presented by Missouri prosecutors in his case. The appeals court wrote, "we vacate the stay of execution and remand with instructions to dismiss Barton's petition because we see no possibility of success on the merits … of Barton's claims."
Barton's petition presented affidavits from three of the jurors who had voted to condemn him to death. Having seen for the first time forensic evidence each described as "compelling," the jurors wrote that the new evidence would have affected their deliberations in his case.
Prosecutors have tried Barton five times for the brutal 1991 stabbing death of 81-year-old Gladys Kuehler. Two times, Barton's convictions and death sentences were overturned because of prosecutorial misconduct. Two other times, the trials ended in mistrials. As Barton's May 19, 2020 execution date approaches, and issues of innocence, misconduct, and mental competency continue to swirl around the case, Missouri is moving forward with preparations for what would be the first execution in the United States since the COVID-19 pandemic began.
In an ongoing investigation that they say has been hampered by the public health responses to the pandemic, Barton's defense team has attempted to interview jurors about new forensic analysis that contradicts what the defense describes as "junk science" testimony presented by a prosecution expert at Barton's fifth trial. Pleadings filed in federal court on May 4, 2020 seeking a stay of execution and a new trial for Barton say that the defense has been able to contact three of the jurors from his 2006 trial, including the jury foreman, and show them the new evidence. Affidavits from the three jurors describe the testimony of prosecution expert William Newhouse as the "strongest evidence" against Barton and say that the "compelling" new evidence offered by the defense "would have affected [their] consideration of Mr. Barton's guilt." A Missouri federal district court heard argument on the stay motion via teleconference on May 14 before issuing its opinion late in the day May 15.
Newhouse told the jury that small blood stains on Barton's clothes were "impact stains" from "high velocity" blood spatter, which the prosecution argued occurred while Barton was purportedly stabbing Kuehler. However, a 2015 analysis by crime scene analyst Lawrence Renner concluded that the bloodstains on Barton's clothes were actually "transfer stains," likely caused by contact with other bloodstains. Kuehler had been stabbed 50 times, and Renner said that the perpetrator of such a grizzly murder would have been covered in the victim's blood. Barton was one of three people, along with a neighbor and Kuehler's granddaughter, Debbie Selvidge, who discovered her body. He says he pulled Selvidge away from Kuehler's body, getting droplets of Kuehler's blood on his clothes.
The jurors called the new evidence "compelling," and the jury foreman wrote that it would have made him "uncomfortable" recommending a death sentence for Barton. The jurors also indicated that they were not unanimous on the question of Barton's guilt at the start of deliberations, noting that one juror had "serious questions" about whether he was guilty. Frederick Duchardt Jr., Barton's attorney, called the case "a nightmare because the original case against Mr. Barton was a close one. It is a worse nightmare because evidence, never heard by the jury who rendered judgment, undermines the key evidence used to convict."
In addition to the blood spatter testimony, prosecutors presented testimony from a jailhouse informant, Katherine Allen, who had been convicted 29 times for fraud, forgery, and related offenses. Allen claimed that Barton had confessed to her and then threatened to kill her "like he killed that old lady" if she disclosed his alleged confession. Allen lied to the jury that she had only six convictions and that she had received no benefits for implicating Barton. Prosecutors withheld from the defense the fact that they had dismissed an additional case against Allen in exchange for her testimony in Barton's fifth trial.
Barton sought a stay of execution from the Missouri Supreme Court, arguing that he is innocent and that he has become incompetent to be executed because of a traumatic brain injury. A supplemental motion sought to postpone the execution because of the coronavirus pandemic. On April 27, 2020, the Missouri Supreme Court dismissed Barton's substantive claims without a hearing and denied a stay of execution. It did not mention the COVID-19 motion in its ruling denying the stay. He filed his habeas petition and stay application in federal court two weeks later.
Missouri plans to proceed with the nation's first execution since March 5. Courts in Texas and Tennessee have stayed or rescheduled seven executions after lawyers raised concerns that conducting investigations during the pandemic could endanger public health and executions could spread the coronavirus among prisoners, corrections staff, and witnesses. Karen Pojmann, a spokesperson for the Missouri Department of Corrections, said the prison had three separate viewing rooms for witnesses. Witnesses will be screened and given a temperature check before entering, and each room will be limited to 10 people to comply with the state's social distancing rules. "We plan to limit the number of witnesses in each room and space them out within each room," Pojmann said. "We have ample access to hand sanitizer, fabric face masks and other supplies, as needed."
Blood spatter analysis, like many other types of forensic evidence, has come under scrutiny over the last decade. A landmark 2009 report by the National Academy of Sciences found that blood spatter analysis is often "more subjective than scientific." "The uncertainties associated with bloodstain-pattern analysis are enormous," the report stated. In a 2007 dissent from a 4-3 decision upholding Barton's conviction, Missouri Supreme Court Judge Michael Wolff called the bloodstain evidence against Barton "highly suspect at best."
Sources
Luke Nozicka, Days before Missouri man's exe­cu­tion, jurors see new evi­dence that rais­es doubts, Kansas City Star, May 12, 2020; Liliana Segura and Jordan Chronic, Reopening Missouri amid the pan­dem­ic means exe­cut­ing a pos­si­bly inno­cent man, The Intercept, May 14, 2020; Austin Sarat, The First Execution of the Pandemic, Slate, May 13, 2020; Graig Graziosi, Walter Barton: New blood stain evi­dence sug­gests man may be inno­cent days before exe­cu­tion, The Independent, May 14, 2020; Jim Salter, Missouri mov­ing ahead with exe­cu­tion plans, Associated Press, May 14, 2020.
Read the habeas cor­pus peti­tion and motion for stay of exe­cu­tion filed by Walter Barton in the U.S. District Court for the Eastern District of Missouri, the Missouri Attorney General's oppo­si­tion to the habeas peti­tion and stay motion, and Barton's replies on the habeas peti­tion and stay motion.
Innocence
Mar 31, 2023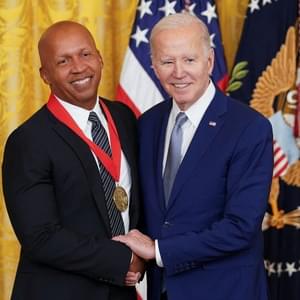 Bryan Stevenson Honored with the National Humanities Medal