As federal courts in Washington, D.C. and California declined to halt the execution of Lezmond Mitchell, the National Congress of American Indians, thirteen tribal governments, and more than 230 members from more than 90 U.S. tribes joined Navajo Nation President Jonathan Nez in asking President Donald Trump to commute the death sentence of the sole Native American on federal death row. Native-American commentators also called on the president to spare Mitchell's life, saying his execution against the wishes and over the objections of the Navajo Nation and the victims' family was an affront to the sovereignty of all Native-American nations.
The federal government announced in July 2019 that it intended to execute Mitchell, a Navajo citizen convicted of murdering a Navajo woman and child on Navajo lands. However, Mitchell's execution was stayed by a federal appeals court that was considering a claim that his death sentence was tainted by racial bias. The government issued a renewed notice of execution for Mitchell shortly after carrying out three other executions in July. The federal government has never before executed a Native American for an intra-tribal offense on tribal lands.
On July 31, Mitchell's lawyers, with the backing of the Navajo Nation government, filed a clemency petition asking President to spare Mitchell's life. On that same day, President Nez and Vice President Myron Lizer wrote to President Trump urging commutation of Mitchell's sentence.
"The United States Department of Justice sought the death penalty against Mr. Mitchell despite the Navajo Nation's public opposition, against the express wishes of the victim's family, and ostensibly against the recommendation of the U.S. Attorney for the District of Arizona," the letter said. A commutation, they wrote, "honors our religious and traditional beliefs, the Navajo Nation's long-standing position on the death penalty for Native Americans, and our respect for the decision of the victim's family." Favorable consideration of the tribe's request, they wrote, would help the Navajo Nation "to move forward in our trust of our federal partners and to continue to work on the importance of protecting our People."
The National Congress of American Indians (NCAI) — the nation's oldest and largest organization representing American Indian and Alaskan Native tribal interests — joined Mitchell's clemency efforts on August 18. "The [Navajo] Nation has never opted in to the federal death penalty and has consistently opposed capital punishment on cultural and religious grounds," NCAI President Fawn Sharp wrote on behalf of the organization.
"The U.S. government's decision to pursue a death sentence in Mr. Mitchell's case contravenes both the Navajo Nation's sovereign prerogatives, as recognized by Congress, and the federal policy of tribal self-determination in general," Sharp said. "If his execution is allowed to proceed, it will set a dangerous precedent." Commutation, she wrote, would be "[c]onsistent with the position of the Navajo Nation, and with your Administration's stated position of respect for tribal self-determination."
Tribal representatives for 13 Nations — the Ely Shoshone, Pascua Yaqui, Habematolel Pomo, Swinomish, Kawe, Asa'carsarmiut, Pamunkey, Coharie, San Pascal Band of Mission Indians, Red Lake Band of Chippewa Indians, the Alaskan native villages of Gakona and Kwethluk, and the Artic Village Council — also submitted letters in support of Mitchell's clemency petition. The Ely Shoshone tribe's August 11 letter wrote that the Department of Justice pursued and obtained the deathpenalty against Mitchell "in contravention of principles of tribal sovereignty and U.S. Congressional intent barring federal capital prosecutions, absent tribal consent, of intra-Indian crimes committed in Indian country."
More than 230 Native Americans from more than 90 tribes signed a letter to President Trump supporting clemency. "Mr. Mitchell's death sentence," they wrote, "deeply offends the tribal sovereignty of the Navajo Nation as well as the values of many Native American people. He should not be executed …." The letter noted that the federal government had "used a legal loophole to obtain a death sentence against Mr. Mitchell over tribal opposition, the only case in which it has ever done so." It also found the case "troubling" because, it said, "The FBI abused Indian tribal courts to deprive Mr. Mitchell of his federal due process rights. There are also disturbing, unresolved issues about whether anti-Indian bias infected the nearly all-white jury that sentenced Mr. Mitchell to death."
Native American commentators also harshly criticized the federal government's efforts to execute Mitchell.
Navajo Nation Council delegate Carl Slater wrote in an August 19 New York Times op-ed that the plans to execute Mitchell are "a profound insult to Navajo sovereignty." "Since 1868, when we signed our final treaty with the United States and were allowed to return to our homes from an internment camp hundreds of miles away, the United States has recognized our right to practice self-government, including handling many intra-Indian criminal matters," Slater wrote. He noted that the U.S. Supreme Court's recent decision in McGirt v. Oklahoma had "reaffirm[ed] the sovereignty of tribal nations in Oklahoma" and that the U.S. appears to be "taking stock of its history of racial injustice, including the many traumas perpetrated against American Indians." In these circumstances, he wrote, "[t]o carry out Lezmond Mitchell's execution, despite the profound infringement on tribal sovereignty that his case represents, would be a grave injustice."
Dakota/Lakota Sioux tribal lawyer Ruth Hopkins' commentary the same day in The Appeal called the planned execution "an unprecedented act of federal overreach" that would "subvert Native nations' constitutionally recognized inherent right to self-govern." Mitchell's execution "against the will of the Navajo Nation" by employing carjacking as a loophole to the federal law that subjects Native Americans to the federal death penalty only with the prior consent of their tribe, "only perpetuates this country's dreadful history of colonial violence and oppression of Indigenous peoples. It furthers genocide still being committed against them and is a breach of trust that damages the government-to-government relationship that current federal policy claims to aspire to."
On August 15, 2020, the United States District Court for the District of Columbia dismissed a challenge to the federal government's use of pentobarbital brought on behalf of federal death-row prisoners. Then, on August 19, the U.S. Court of Appeals for the Ninth Circuit refused to stay Mitchell's execution based on his argument that the government's execution process violated provisions of the Federal Death Penalty Act. Mitchell has filed an application in the U.S. Supreme Court to stay his execution to consider his claim that he was improperly prevented from interviewing jurors to uncover evidence of racial bias in his case. His clemency petition is still pending before the U.S. Pardon Officer.
Sources
Matthew L.M. Fletcher, Native American Leaders from Across the Country Urge President Trump to Commute Lezmond Mitchell's Death Sentence, Turtle Talk blog, August 19, 2020; Carl Slater, Lezmond Mitchell's Death Sentence Is an Affront to Navajo Sovereignty, New York Times, August 19, 2020; Navajo Nation pres­i­dent asks Trump to com­mute death sen­tence. Associated Press, August 11, 2020; Camila Domonoske, Navajo Nation Asks Trump To Commute Death Sentence Of Native Man Facing Execution, August 11, 2020; Only American Indian on Death Row Asks President Trump for Clemency, Native News Online, August 11, 2020.
Read Lezmond Mitchell's clemen­cy peti­tion.
Death Row Overview
May 22, 2023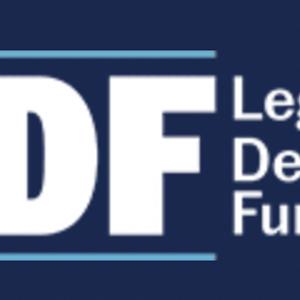 Death Row
USA

Summer

2022

Report: Death-Row Population Continues Long-Term Decline