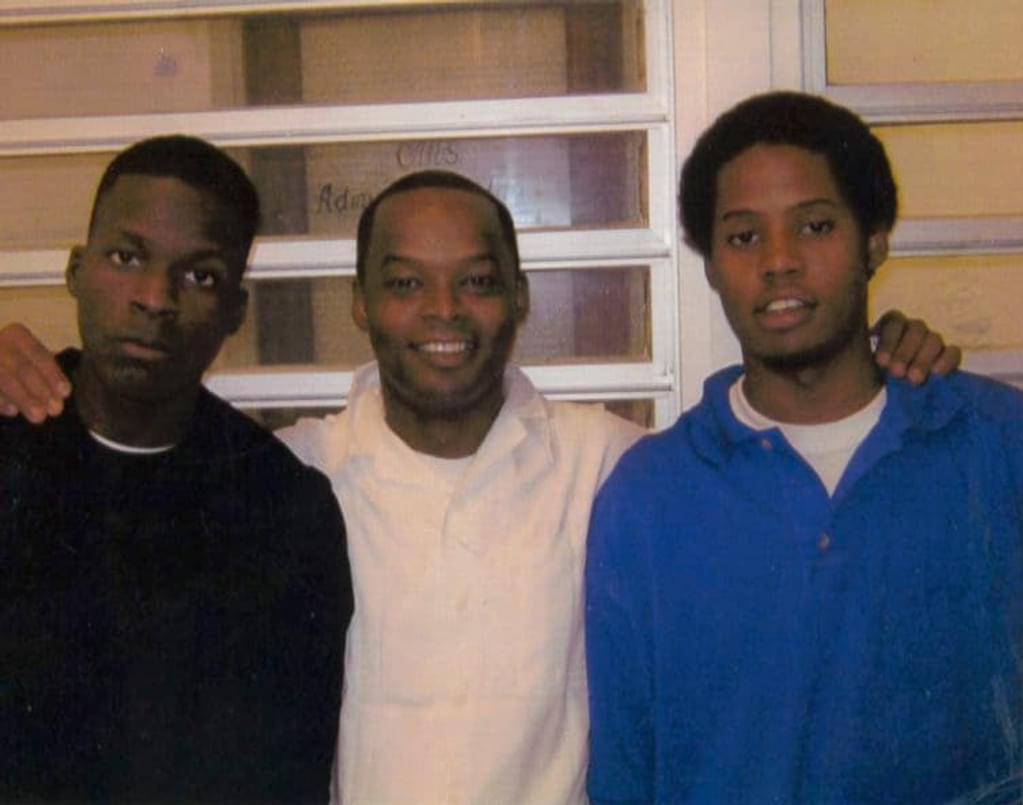 Jefferson County District Attorney Danny Carr has filed an amicus brief supporting the grant of a new trial to Toforest Johnson (pictured, center, with family members), sentenced to death for the murder of an Alabama sheriff's deputy. In a pleading filed in the Jefferson County Circuit Court, Carr wrote that, "A prosecutor's duty is not merely to secure convictions, but to seek justice," and that duty, he said, "requires intervention in this case" on Johnson's behalf.
Carr urged that "a court of competent jurisdiction" should grant Johnson a new trial, outlining what he regarded as serious defects in Johnson's trial. He noted that during the course of multiple trials of Johnson and co-defendants, prosecutors had repeatedly changed their theory as to who shot the deputy, relied upon a witness who repeatedly admitted having lied, and failed to disclose evidence that the witness had been paid for her cooperation, and that defense counsel failed to present testimony from multiple alibi witness who would have said that Johnson was elsewhere at the time of the murder.
Carr indicated that he had conferred with the original lead prosecutor from Johnson's trial, who also "expressed concerns about this case and supports this request." That prosecutor, Jeff Wallace, had previously expressed "grave doubts" about the case, and testified in 2014 that he did not think the evidence against Johnson was strong.
Johnson has maintained his innocence throughout his two decades on death row, but Carr's brief did not take a position on Johnson's guilt or innocence.

Johnson was convicted in 1999 of murdering Jefferson County Sheriff's Deputy William G. Hardy. Over the course of four different court proceedings, the state presented at least five different accounts of who committed the killing. No physical evidence connected Johnson to the crime, and ten alibi witnesses placed him at a nightclub on the other side of Birmingham when the shooting occurred. Johnson's conviction rested on the testimony of one witness, Violet Ellison, who claimed she had been eavesdropping on a phone call her daughter had placed to the prison and overheard a man calling himself "Toforest" confess to the crime. Prosecutors did not disclose to Johnson's lawyers or the jury that Ellison had been paid $5,000 in reward money for her testimony.
In March 2020, a Birmingham judge denied Johnson's request for a new trial, saying he had not proven that his conviction was the result of prosecutorial misconduct. He had filed a Brady claim alleging that prosecutors knowingly withheld evidence of the payment that was given to Ellison. The prosecution had been aware of the payment, and the trial judge, Alfred Bahakel, whose brother Jerry was a Jefferson County sheriff's deputy at the time Hardy was murdered, approved the payout. Neither disclosed the payment to the defense. After 15 years of litigation on the issue, the Alabama Attorney General's office turned over documentation of the reward payment in January 2019, blaming the delayed disclosure on Jefferson County prosecutors having "misfiled" the records of the payment.
Johnson appealed the decision to Alabama's appellate courts, which now have jurisdiction over the case.
During his 2018 campaign for District Attorney, Carr pledged to "examine post-conviction cases to identify and correct wrongful prosecutions," including "previously-imposed death sentences." His office spent about nine months reviewing Johnson's case before filing the brief on June 12.
Carr's action places the District Attorney's office at odds with the state attorney general's office, which continues to seek Johnson's execution. "It's really significant because we asked District Attorney Carr to seriously look at the evidence in the case, and he did," said Ty Alper of the Berkeley Law School Death Penalty Clinic, one of the lawyers representing Johnson. "He spent almost a year thoroughly reviewing the case. We're grateful for the time he took and the seriousness with which he approached this case."
Johnson's daughter, Shanaye Poole, expressed hope that Carr's support will bring her father closer to release. "There is no time like the present. I believe that, in the current climate of the world, we are witnessing a renewed appreciation for justice," she said. "For now, we are pressing forward more hopeful than ever that my dad will return home."
Sources
Brian Lyman, Alabama death row inmate Toforest Johnson deserves new tri­al, Jefferson County DA says, Montgomery Advertiser, June 12, 2020; Beth Shelburne, District attor­ney urges new tri­al for man on Alabama's death row, WBRC, Birmingham, June 12, 2020; Loren Gill, BIRMINGHAM DISTRICT ATTORNEY SAYS ALABAMA MAN WHO HAS SPENT OVER TWO DECADES ON DEATH ROW SHOULD GET NEW TRIAL, The Appeal, June 12, 2020; Eddie Burkhalter, Jefferson County DA asks for new tri­al for man sen­tenced to death, Alabama Political Reporter, June 12, 2020.
Read the Jefferson County District Attorney's ami­cus brief in sup­port of Toforest Johnson.
Human Rights
May 24, 2023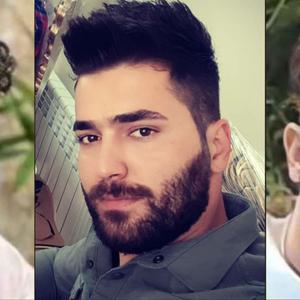 Iran Continues Aggressive Use of Death Penalty Despite International Condemnation