A new book, "Queer (In)Justice" by Joey Mogul, Andrea Ritchie, and Kay Whitlock, explores the experiences of lesbian, gay, bisexual, and transgender people in America's criminal justice system, and particularly their interaction with the death penalty system. The authors assert that prosecutors have used defendants' sexual orientation or gender-nonconforming appearance to obtain capital convictions: "In capital cases a prosecutor must successfully undertake what should be a morally difficult, ethically complex task of convincing a jury or judge to kill another human being. To succeed, the prosecution must demonize, dehumanize and 'other' the defendant … the process of dehumanization required to obtain a death sentence is easier when the defendant is of a different race, class, sexual orientation and/or gender identity than the jurors or judge." The authors also underscore the risk of juror bias, "Queer people … are also tried before juries comprised primarily of heterosexual, gender-conforming people, whose members often have beliefs that LGBT people are deviant and immoral… [P]rosecutors' use of queer criminal archetypes alone or in combination with others rooted in race and class often has deadly consequences."
Among the cases discussed in the text is that of Wanda Jean Allen, who was executed in 2001 in Oklahoma for the murder of her lesbian partner.
(J. Mogul, A. Ritchie, and K. Whitlock, "Queer (In)Justice: The Criminalization of LGBT People in the United States," Beacon Press, March 2011). See more books on the death penalty and Arbitrariness.
Innocence
Sep 20, 2023
Glynn Simmons Exonerated
48

Years After He Was Sentenced to Death in Oklahoma
Arbitrariness
Sep 13, 2023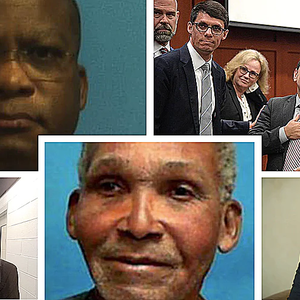 When Jurors Do Not Agree, Should a Death Sentence Be Imposed?