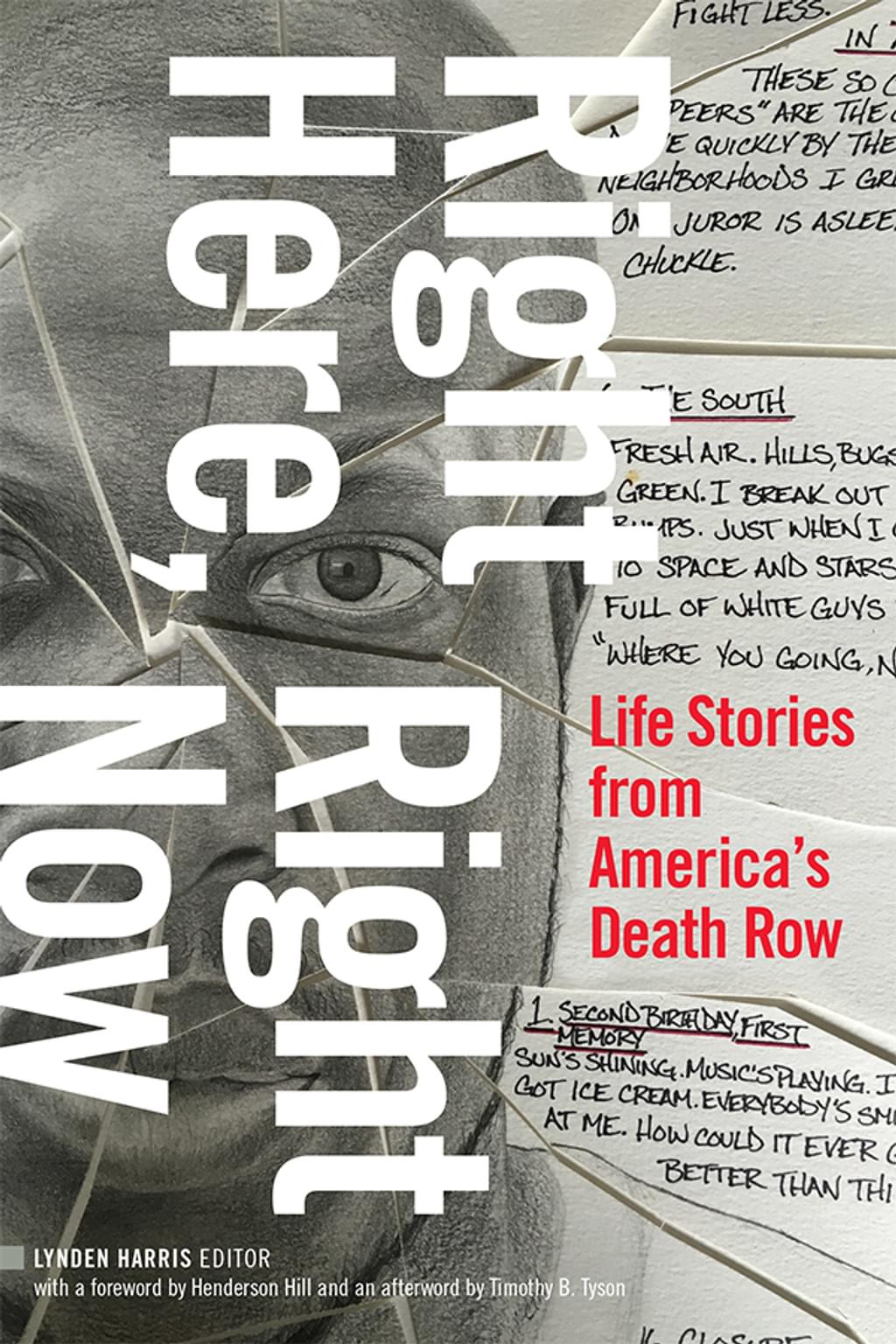 Unheard voices from death row come to life in the new book, Right Here, Right Now: Life Stories from America's Death Row. The book, a collaborative project between the arts collective Hidden Voices and more than 100 men on death rows across the United States, thematically weaves together their personal narratives to create a comprehensive picture of who is on death row, how they got there, what they experience, and why their lives matter.
The men's collaboration with Hidden Voices began in 2013. In an introduction by the book's editor, Lynden Harris, the prisoners state their collective goal — one that critics say they have met: "We intend for our stories to break the stereotype of who lives on death row. We want the public to know we are not monsters."
In his Washington Post book review, columnist Steven Petrow calls Right Here, Right Now "a collection of powerful and often wrenching first-person stories." "It's an emotionally difficult read," he writes, "but it's more than worth the investment of time and heart."
The 99 stories are anonymous and organized into eight life stages that, collectively, present a detailed mosaic of the men's lives. There stories range from early childhood through age five ("The Part That Was Innocent"), age fourteen to arrest ("From Bad to Worse"), entering death row and solitary confinement ("Worst of the Worst"), life on death row ("You Are Not Here to be Rehabilitated"), and facing execution ("Every Day's Worth Celebrating"). Each story takes the reader on a different journey. One starts: "I was four when my father started trying to kill me."
In his foreword to the book, death-penalty lawyer and advocate Henderson Hill says, "Right Here, Right Now allows us to read the stories and hear the voices of men society has determined to be disposable, persons whose humanity is officially denied, prisoners who await the capricious call of the lottery-like summons to the execution chamber." He writes, "The stories compiled, and the voices amplified, in effect restore the 2,500 men and women on death row to the human family."
The book, Hill says, is itself a compelling argument against the death penalty. "Right Here, Right Now," he writes, "while addressing none of the policy arguments that color the current debate — exonerations, serious mental illness, race disparities, costs — attacks the very premise of the death penalty: that certain persons are disposable, that they have no humanity the law is obligated to respect."
The men's stories are riveting and often heart-wrenching. One shares that his first memory ever was a gun. Another recalls being kicked out of the house in the freezing cold by his abusive father. He and his mother stood outside with a newborn baby, struggling the entire night to keep the baby warm. But the baby got sick and died from pneumonia. "I used to go to his grave site and put flowers by the little headstone," he writes in the fifth chapter of the book. "Soon as I was old enough, I got his initials tattooed on my left arm. So I always carry him with me in memory."
In the fifteenth chapter, a man writes that he got his first C ever on his report card because his family couldn't afford a trifold board required by a science project. "I felt cheated. And hurt. And deeply ashamed. That was the moment I realized hard work didn't matter. Poverty would win out in the end. … That C was my U-turn." In "Every Day's Worth Celebrating," a man nearing execution writes of eating cereal and watching TV as a child with his baby brother in their tiny closet. It was, he says, "the first game I remember playing." They called it "Playing Solitary."
"These voices bear witness that criminal justice in America has become a nation's crime unto itself," civil rights leader Rev. Dr. William J. Barber II, the co-chair of the Poor People's Campaign, said. "We must measure our national stature and moral standing not by stock markets or church steeples but by the grace and humanity of the institutions that rebuild broken lives."
Harris, in her introduction to the book, calls upon the reader "to trouble the waters of our complacency: a complacency that claims those of us gifted with childhoods free from witnessing murders, from the need to sell drugs for rent, from incarcerated parents." She asks, "Do the stories in this book humanize the men? Certainly. But my hope is that by reading these stories, we humanize ourselves."
Sources
Steven Petrow, What death row looks like when you're on it, Washington Post, June 11, 2021; Thomasi McDonald, ​"Right Here, Right Now" Is a Powerful Collection of Life Stories From Death Row, Indy Week, May 26, 2021; Lyden Harris (edi­tor), Right Here, Right Now: Life Stories from America's Death Row, Duke University Press, April 2021.
Death Row Overview
May 22, 2023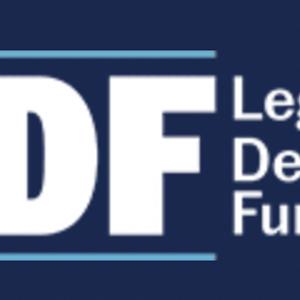 Death Row
USA

Summer

2022

Report: Death-Row Population Continues Long-Term Decline