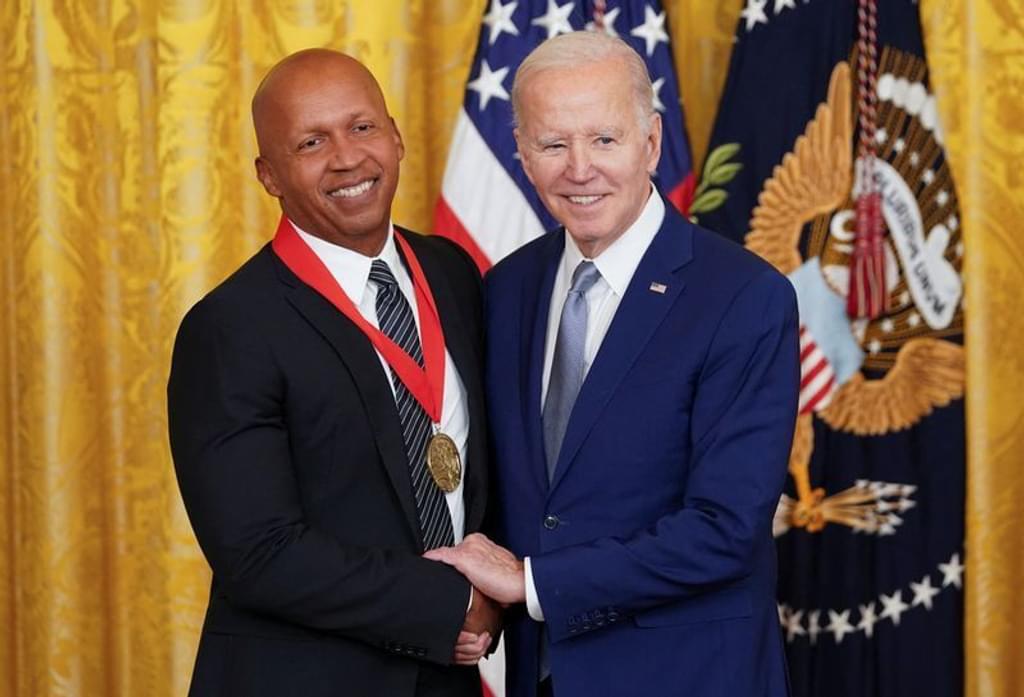 Prominent death penalty attorney, founder and Executive Director of the Equal Justice Initiative, Bryan Stevenson (pictured with President Joe Biden), was awarded the National Humanities Medal on March 21, 2023 at the White House. The president commended Stevenson for his long-term efforts to represent the impoverished and exonerate the wrongfully convicted, in addition to founding the Legacy Museum and the National Memorial for Peace and Justice, both located in Montgomery, Alabama.
The National Humanities Medal "honors individuals or groups whose work has deepened the nation's understanding of the humanities and broadened [U.S.] citizens' engagement with history, literature, languages, philosophy, and other humanities subjects." Because of the COVID-19 global pandemic, the White House delayed honoring the 23 recipients of the 2021 National Humanities Medal and the National Medal of Arts.

Since Stevenson's founding of the Equal Justice Initiative, this organization has helped to prevent the executions of more than 130 individuals — some of whom were helped to win their exoneration and freedom. Working as an advocate for minors prosecuted as adults, Stevenson argued before the United States Supreme Court, where he helped secure the landmark ruling in Miller v. Alabama, holding that a scheme that mandates a sentence of life in prison without parole for juvenile offenders is unconstitutional. Stevenson also played a foundational role in the development of the Legacy Museum, which details the history of racial oppression in the United States from slavery to mass incarceration, and the National Memorial for Peace and Justice, which commemorates the lives of several thousand lynching victims who were murdered in United States between 1877 and 1950.
Representation
Nov 02, 2023
How A British Charity Works to Assist
US

Capital Defenders
Innocence
Oct 02, 2023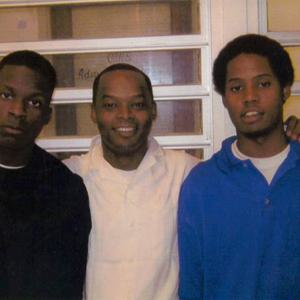 Supreme Court Denies Certiorari to Two Death-Sentenced Men with Credible Innocence Claims