The California Supreme Court has vacated the conviction of Vicente Figueroa Benavides (pictured), saying that the forensic evidence that sent the former Mexican farmworker to death row 25 years ago was "extensive," "pervasive," "impactful," and "false."
Benavides, now 68, was sentenced to death in 1993 after being found guilty of brutally murdering Consuelo Verdugo, his girlfriend's 21-month-old toddler, by raping and anally sodomizing her. However, the court said, medical evidence showed that the girl was never raped or sodomized and may not have been murdered at all. Instead, she may have died from complications from having been struck by a car.
Benavides—whose lawyers have argued is developmentally disabled and possesses the mental ability of a 7-year-old—told the police and jury during the trial that he lost track of the toddler while he was preparing dinner on November 17, 1991 and he found her outdoors, vomiting. Consuelo's mother took her to a local medical center that evening, where her condition worsened. After surgery and two hospital transfers, the child died a week later.
At trial, forensic pathologist Dr. James Diblin testified that the toddler had died from "blunt force penetrating injury of the anus" and claimed that the major internal injuries she suffered were the result of rape. He further testified that arm injuries, internal trauma, dilated pupils, and compression rib fractures that Consuelo sustained had been "caused by tight squeezing during a sexual assault." Dr. Jess Diamond, who evaluated the toddler at Kern Medical Center, also initially testified that the baby had been raped.
However, medical records obtained by Benavides's post-conviction lawyers showed that the examining physicians had not seen any signs of bleeding when Consuelo was brought to the hospital, and a nurse who helped treat the toddler said that neither she nor any of her colleagues saw evidence of anal or vaginal trauma when the child arrived. Instead, the court said, the injuries to Consuelo's genitalia and anus were "attribut[able] to medical intervention," including repeated failed efforts to insert a catheter and the improper use of an adult-sized catheter on the small child.
"After reviewing the medical records and photographs that I should have been provided in 1993," Dr. Diamond withdrew his assessment that Consuelo had been raped. "I am convinced that this case presents a tremendous failing of the criminal justice system," he said.
The defense also presented evidence from Dr. Astrid Heger, one of the country's leading experts on child abuse, who described Dr. Didbin's assertion that Consuelo's injuries had been the product of sexual assault as "so unlikely to the point of being absurd. … No such mechanism of injury has ever been reported in any literature of child abuse or child assault." She said the internal injuries the child sustained were commonly seen in victims of automobile accidents.
During oral argument, Associate Justice Carol Corrigan, a former prosecutor, described Dibdin's testimony as being "among the most hair-raising false evidence that I've encountered in all the time that I've been looking at criminal cases." Chief Justice Tani Cantil-Sakauye compared the sexual assault allegations to "a bomb dropped on the jury" that prevented the jurors from considering the evidence that the toddler may have been hit by a car.
Prosecutors admitted that the forensic evidence they used to convict Benavides was false, but asked the state court to sustain a conviction for second-degree murder. With its key evidence discredited, Kern County District Attorney Lisa Green said it was improbable that prosecutors would attempt to retry Benavides. If the charges are dismissed, Benavides would be the fourth California death-row prisoner to be exonerated since the state brought back the death penalty in 1974.
Sources
Maura Dolan, California Supreme Court, cit­ing false evi­dence, over­turns mur­der con­vic­tion that put Delano man on death row, Los Angeles Times, March 12, 2018; Chloe Carlson, BREAKING NEWS: Death penal­ty reversed; ​"false evi­dence" used in tri­al, court rules, Kern Golden Empire, March 12, 2018; Jose Gaspar, With ​'hair-rais­ing false evi­dence' exposed, Delano man get a sec­ond chance, The Bakersfield Californian, March 9, 2018; Olivia LaVoice, Did Kern send an inno­cent man to Death Row? High court con­sid­er­ing the stun­ning pos­si­bil­i­ty, Kern Golden Empire, undated.
Read the California Supreme Court rul­ing in In re Vicente Benavides Figueroa.
Human Rights
Sep 28, 2023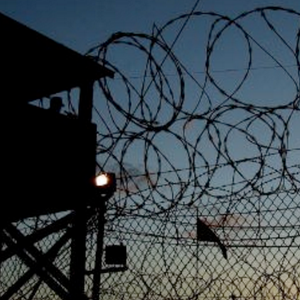 Guantanamo Bay Judge Rules
9

/​

11

Capital Defendant Mentally Incompetent to Stand Trial
Innocence
Sep 27, 2023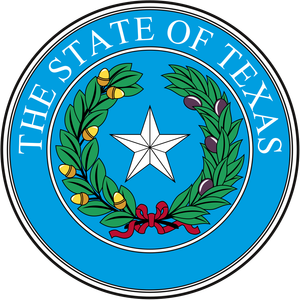 Former Texas Death Row Prisoner Clinton Young Sues Prosecutor for Misconduct
Innocence
Sep 20, 2023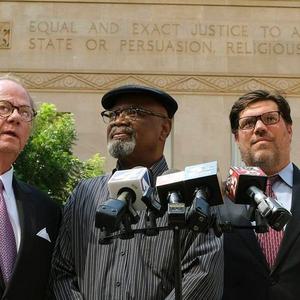 Glynn Simmons Exonerated
48

Years After He Was Sentenced to Death in Oklahoma