Calling Governor Gavin Newsom's moratorium on executions a "paradigm shift" in the death-penalty landscape, a defendant facing the death penalty in Los Angeles has petitioned the California Supreme Court to halt capital prosecutions in the state. On July 1, 2019, lawyers for Cleamon Johnson—whose death penalty trial is scheduled to begin in January 2020—have filed a pretrial petition for review, arguing that capital juries "cannot be expected to provide a fair and reasoned penalty-phase determination free from speculation" about whether a death sentence would ever be carried out.
The petition is based on the 1985 U.S. Supreme Court decision in Caldwell v. Mississippi, which held that "It is constitutionally impermissible to rest a death sentence on a determination made by a sentencer who has been led to believe that the responsibility for determining the appropriateness of the defendant's death rests elsewhere." It argues that because of the moratorium, jurors will "be unable to assume a death sentence will result in an execution and be unable to comprehend fully the gravity of their decision." This, it argues, creates a constitutionally unacceptable risk that jurors might impose a death sentence merely to "send a message," delegating to the courts the ultimate responsibility for whether a defendant should live or be condemned to die.
Robert Sanger, Johnson's lead defense attorney, said the decision is important not only for Johnson but for other defendants facing potential death-penalty charges. "If the courts don't take a serious look at it before we have a whole slew of additional trials," he told the Sacramento Bee, "we're not only going to spend a whole lot of money now, they may have to be redone." Prosecutors filed their response to the petition on July 16, arguing that standard jury instructions are adequate to address Johnson's concerns. "Jurors are routinely asked to set aside these types of things in order to reach a just verdict based on the evidence and the law," prosecutors wrote. "The real goal of this petition is to turn Governor Newsom's moratorium, which is nominally a 'reprieve,' into a judicial abolition of the death penalty in California."
Johnson's lawyers are seeking expedited review of the petition, to avoid any prejudice that could result if his case went to trial before the issue is resolved. "This important issue of law should be decided now," they wrote. "Otherwise, this case will proceed to trial with the time-consuming and expensive task of death qualifying the jury. This not only wastes government resources and those of all of the participants, but it consumes a tremendous amount of time for prospective jurors." The petition argues that empaneling a jury before the court decides this issue would be especially prejudicial to Johnson and other capital defendants because of the unique "death-qualification" process for selecting death-penalty juries, which excludes jurors from service unless they swear under oath that they are willing to impose a death sentence. Johnson's petition contends that "death-qualification, if it is not necessary, violates equal protection in that it eliminates a disproportionate number of women and African Americans. It also violates due process in that it skews a jury in the guilt and innocence phase in favor of conviction, and against due process itself, as well as women, racial minorities, gays, the elderly, and the physically disabled."
San Mateo District Attorney Steve Wagstaffe, a former head of the California District Attorneys Association, said the issue is "a smart point for them to bring up." However, he said, "we think the answer is one that has been dealt with before."
Although California has not had an execution since 2006, it has the largest death row in the United States and has imposed more death sentences than any other state in four of the last five years. The high number of death sentences has been driven largely by five southern California counties, including Los Angeles County, where Johnson is being tried. A recent study by the ACLU showed that, like Johnson, all 22 people sentenced to death in Los Angeles under the administration of the current District Attorney have been people of color.
Sources
Sophia Bollag, California's exe­cu­tion pause hasn't stopped new cap­i­tal cas­es. The Supreme Court could change that, The Sacramento Bee, July 17, 2019; Ashley Zavala, California pros­e­cu­tors seek new cap­i­tal pun­ish­ment cas­es, KRON4, July 18, 2019.
Read the Petition for Review in Cleamon Johnson v. People of the State of California, Supreme Court of California, July 1, 2019, and the Answer to Petition for Review filed July 16, 2019 by the Los Angeles County District Attorney's Office.
International
Jun 01, 2023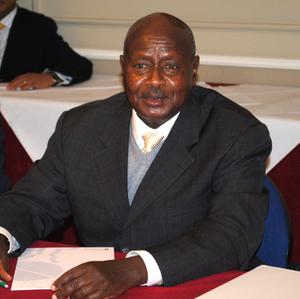 Uganda's Controversial ​
"

Anti-Homosexuality Act" Includes Possibility of Death Sentence
Victims' Families
May 30, 2023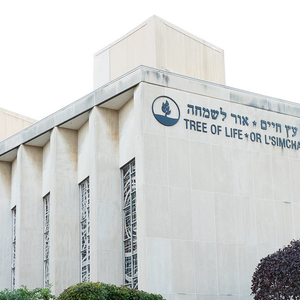 Victims' Families are Divided Over Death Penalty as Bowers Trial Begins