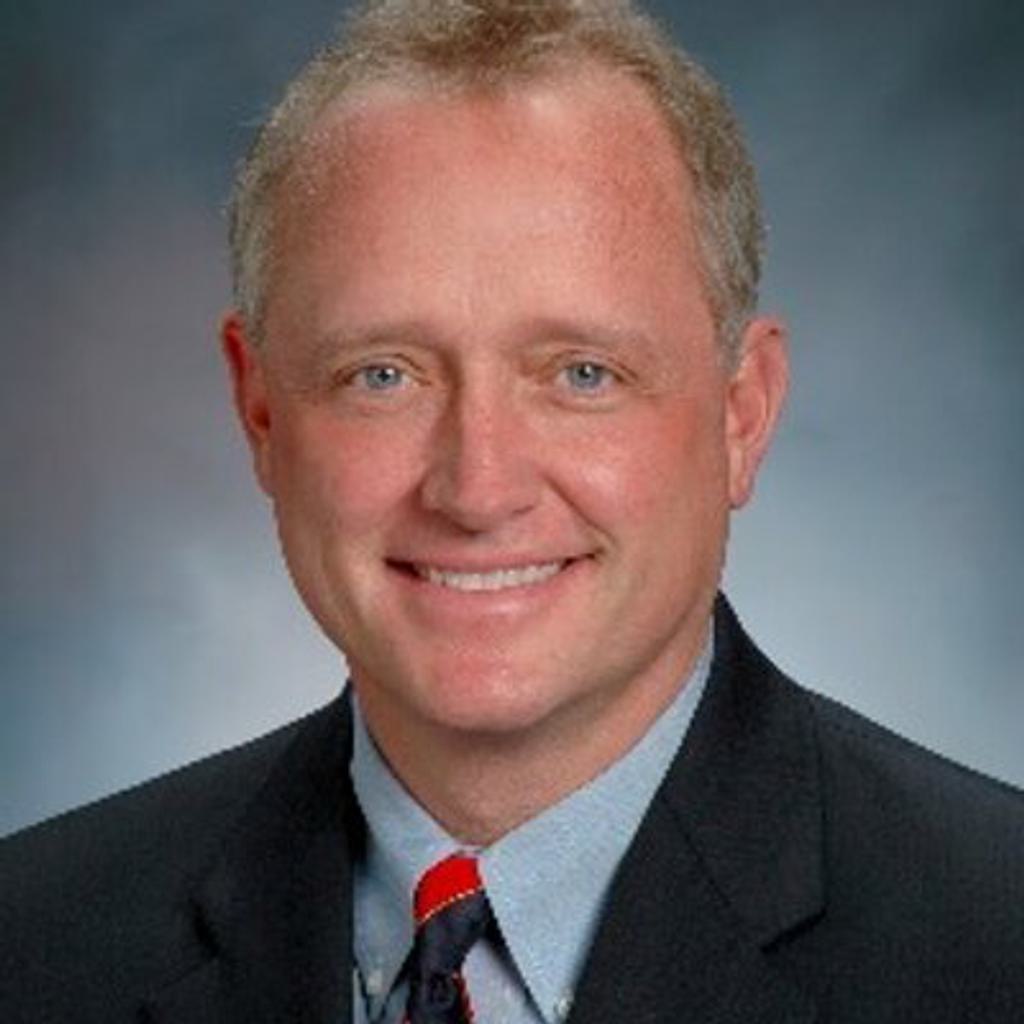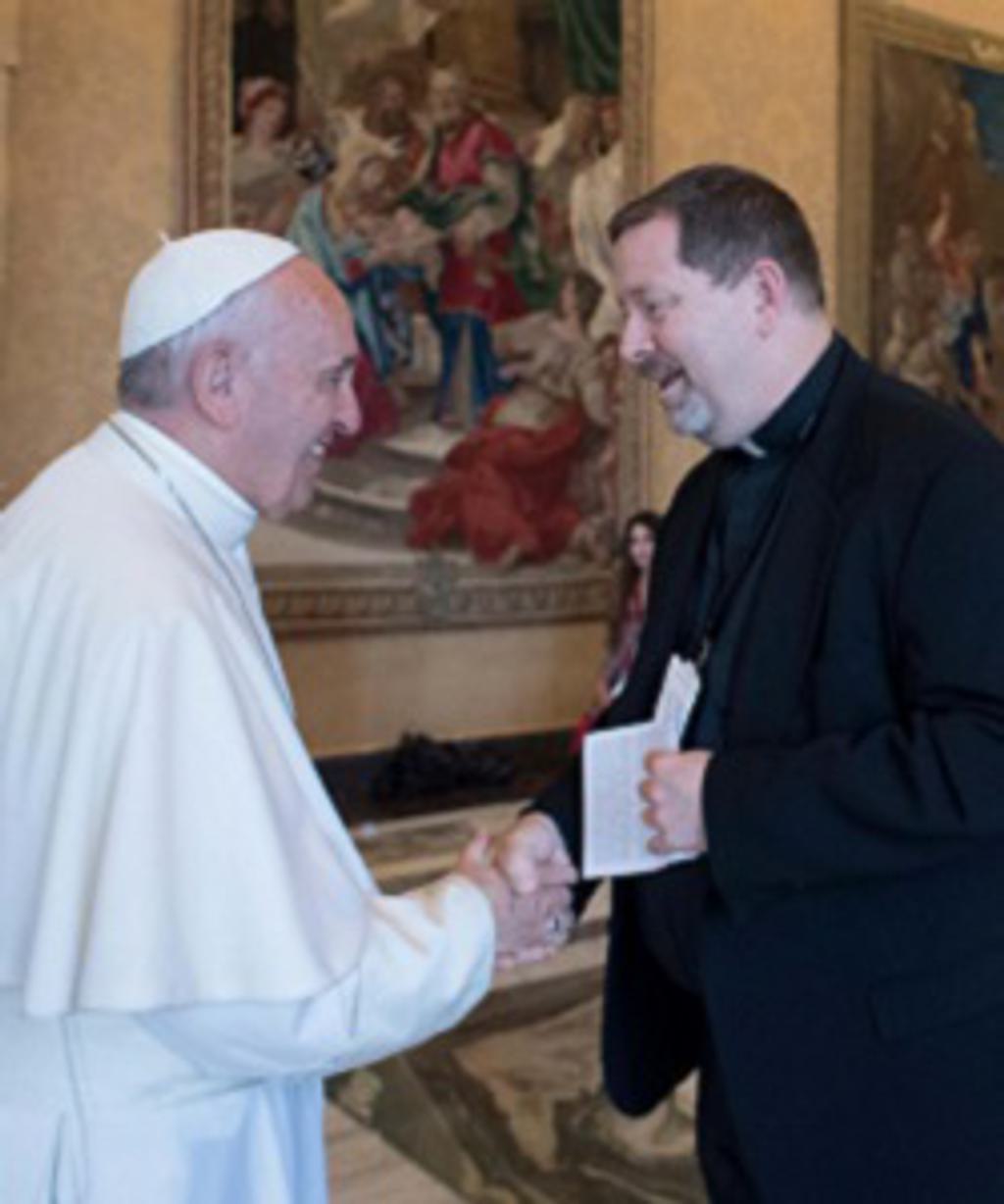 Pope Francis' recent declaration committing the Catholic Church to opposing capital punishment in all circumstances has produced an unusual public war of words about the practices of Catholic public officials in one of the country's most aggressive death-penalty counties.
Hamilton County, Ohio, has produced more death sentences and executions than any other county in Ohio, and is one of the 2% of U.S. counties responsible for a majority of death sentences and executions in the United States. Its County Prosecutor, Joe Deters (pictured, left) is Catholic but, while pursuing a death sentence in the resentencing of Anthony Kirkland, made dismissive comments about Pope Francis' declaration that the death penalty is "inadmissible."
"My dear friends who are priests don't understand what we're dealing with," Deters said. "There is evil in this world and there comes a point where society needs to defend itself."
Those comments provoked a rebuke from Rev. Paul Mueller (pictured, right, with Pope Francis), vice director and superior of the Jesuit community at the Vatican Observatory, and a high school classmate of Deters. In a letter to the prosecutor, Father Mueller wrote, "I am disappointed, embarrassed, and scandalized that you, not only a Catholic but also a fellow alumnus of St. Xavier High School, have used the platform of your public office to oppose and confuse the moral teaching of the Church in so open a fashion."
Deters reiterated his stance in comments to WLWT television on August 21, saying, Pope Francis is "in an ivory tower, God bless him. … I'm just telling you they don't know what we're dealing with."
St. Xavier High School, which both Deters and Mueller attended, weighed in on the issue, as the school's president, Tim Reilly, wrote, "St. Xavier is a Catholic school, and we intentionally and specifically follow the teachings of the Catholic Church. The Church teaches that people are obliged to follow a well-formed conscience. One of the key components of a well-formed conscience is a serious consideration of and reflection upon Catholic moral and social teaching."
Kirkland was resentenced to death on August 28. At his sentencing, Judge Patrick Dinkelacker, also a Catholic, tangentially referred to the religious debate about capital punishment, saying, "As a person who morally believes in the sanctity of life, to judge another to determine if the imposition of the death penalty is appropriate is not a duty I take lightly. … I took an oath to follow the law and I will do that. To do otherwise, is morally, legally, philosophically and theologically wrong."
Sources
Sharon Coolidge, Joe Deters rec­on­ciled his faith with the death penal­ty: ​'There is evil in this world', Cincinnati Enquirer, August 2, 2018; Byron McCauley, Schools: Catholic Church trumps Joe Deters on death penal­ty, Cincinnati Enquirer, August 21, 2018; John London, Prosecutor stands by death penal­ty after get­ting let­ter from Vatican, Associated Press and WLWT, August 21, 2018; Sharon Coolidge, Kirkland judge impos­es death penal­ty, ref­er­ences the­ol­o­gy dur­ing sen­tenc­ing, Cincinnati Enquirer, August 28, 2018.
Recent Legislative Activity
Jun 02, 2023
Conservative Commentator Warns of Dangers of Non-Unanimous Death Sentences
Victims' Families
May 30, 2023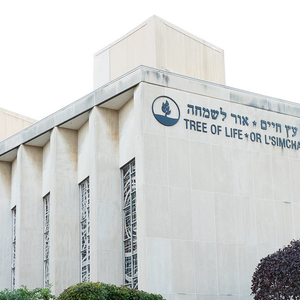 Victims' Families are Divided Over Death Penalty as Bowers Trial Begins