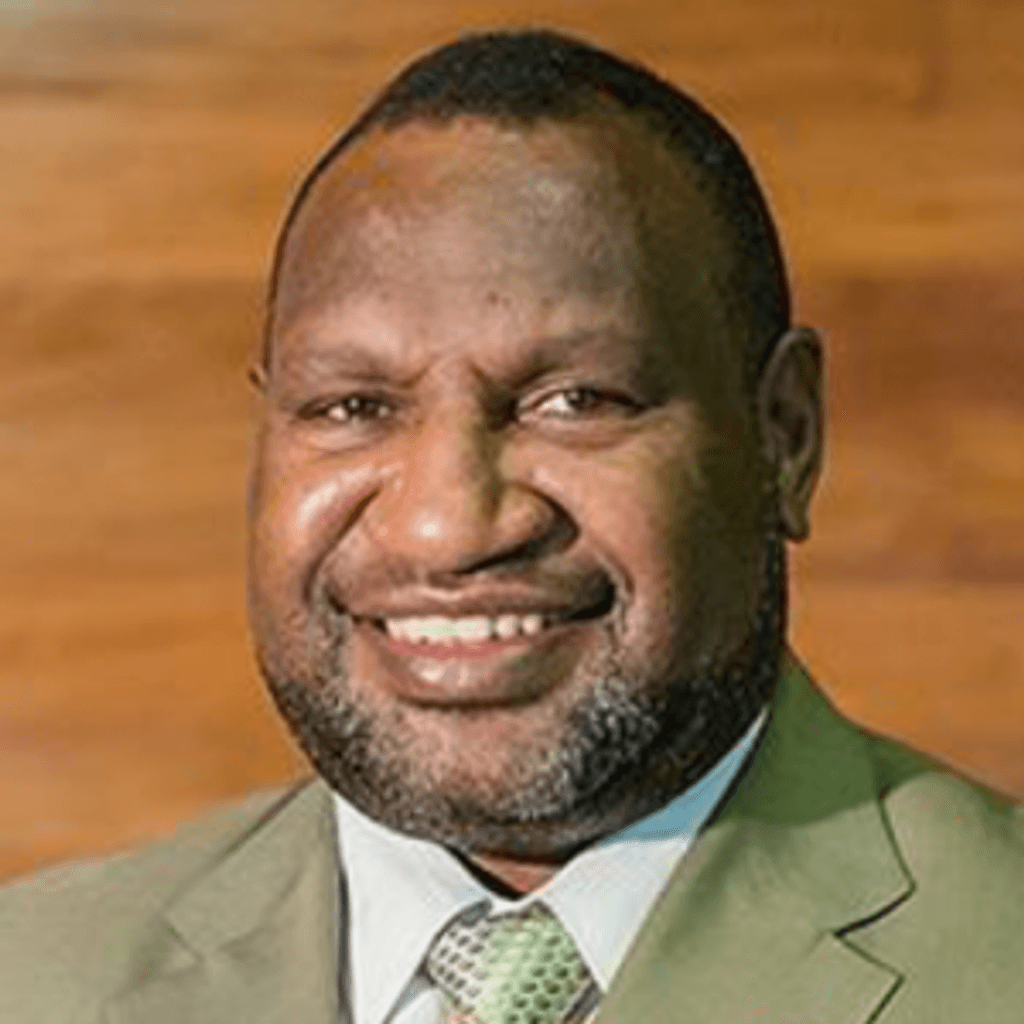 Citing its "Christian values" and the unavailability of any humane means to carry out executions, Papua New Guinea has abolished capital punishment.
On January 20, 2022, the PNG parliament voted to repeal the nation's 30-year-old death penalty statute and replace capital punishment with a sentence of life without the possibility of parole.
"For us as a Christian nation," Prime Minister James Marape (pictured) said, "the notion of 'thou shall not kill' still prevails." The death penalty, Marape said, "is not an effective deterrent to serious crime and offences."
United Nations High Commissioner for Human Rights Michelle Bachelet "warmly welcome[d]" the parliament's vote, characterizing it as "reinforcing the rule of law and strengthening public confidence that those found guilty after trials following due process and in line with human rights standards will receive fair, proportionate and consistent punishment."
The parliament's action came in the wake of an August 2021 ruling by the Supreme Court of Papua New Guinea that lifted stays of execution for 14 death-row prisoners, removing the last legal hurdle preventing the first executions in 70 years in the 9 million-person nation in western Oceania. In 2013, the PNG cabinet proposed hanging, firing squad, and lethal injection as methods of execution after the country's constitutional law reform commission traveled to the United States and neighboring Southeast Asian island nations to study their administration of capital punishment.
Presenting the abolition bill to parliament, Justice Minister Bryan Kramer said PNG did not have the "necessary administrative mechanisms and infrastructure" to conduct executions humanely. The bill commuted the death sentences of 40 death-row prisoners to life without parole.
More than 95% of the PNG population identifies as Christian, with many blending their Christian faith with traditional indigenous religious practices. The majority practice Protestantism, though Roman Catholicism is the largest single Christian denomination. The Catholic Bishops Conference of Papua New Guinea and Solomon Islands strongly advocated for abolition.
Paul Harricknen, president of the Catholic Professionals Society of PNG, told the British newspaper, The Guardian, "The Catholic church in PNG has always opposed and still stands opposed to death penalty for it being un-Godly and unchristian, inhumane, morally wrong and against the inherent human right to life of every person."
"If we claim to be a nation of Christians we have to walk the talk," he said. "Our laws must reflect moral and Christian values, and death penalty is against that."
The Australian government, which acted as the administrator of PNG after World War II, abolished the death penalty in 1970. Following elections in 1972, Papua New Guinea became self-governing in December 1973 and joined the United Nations as an independent country in 1975. PNG reintroduced the death penalty for murder in 1991 and expanded its capital punishment law in 2013 to include sorcery-related murder, aggravated rape, and robbery. In July 2018, the National Court of Papua New Guinea sentenced to death eight of 97 defendants convicted of murdering seven villagers in an attack the court said was "motivated by concerns about a number of deaths in the area attributed to sorcery." An estimated 15 death-row prisoners had exhausted their appeals at the time of the repeal.
A European Union spokesperson called PNG's death-penalty repeal "a further step towards the universal abolition of the death penalty." The EU statement called capital punishment "a cruel and degrading punishment which fails to provide deterrence to criminal behaviour, and represents an unacceptable denial of human dignity and integrity."
"Papua New Guinea joins a global trend away from use of the death penalty," High Commissioner Bachelet said. "I hope Papua New Guinea's example will encourage those remaining States that retain the death penalty to take similarly progressive and courageous steps to abolish it."
170 of the 193 U.N. member nations have now either abolished the death penalty or do not carry out executions, Bachelet said.
Sources
Lyanne Togiba, Papua New Guinea repeals death penal­ty 30 years after rein­tro­duc­tion, The Guardian, January 21, 2022; Rebecca Kuku, Court rul­ing clears way for first exe­cu­tions in Papua New Guinea in near­ly 70 years, The Guardian, August 9, 2021; Mai Sato and Matthew Goldberg, After near­ly 70 years, the death penal­ty again becomes a real prospect in Papua New Guinea, The Conversation, August 18, 2021.
Read the state­ments on Papua New Guinea's repeal of the death penal­ty by UN High Commissioner for Human Rights Michelle Bachelet and by the European Union.
International
Jun 01, 2023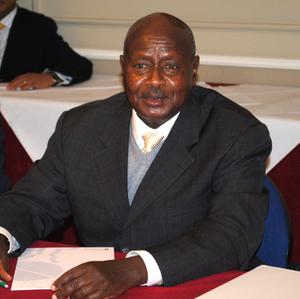 Uganda's Controversial ​
"

Anti-Homosexuality Act" Includes Possibility of Death Sentence