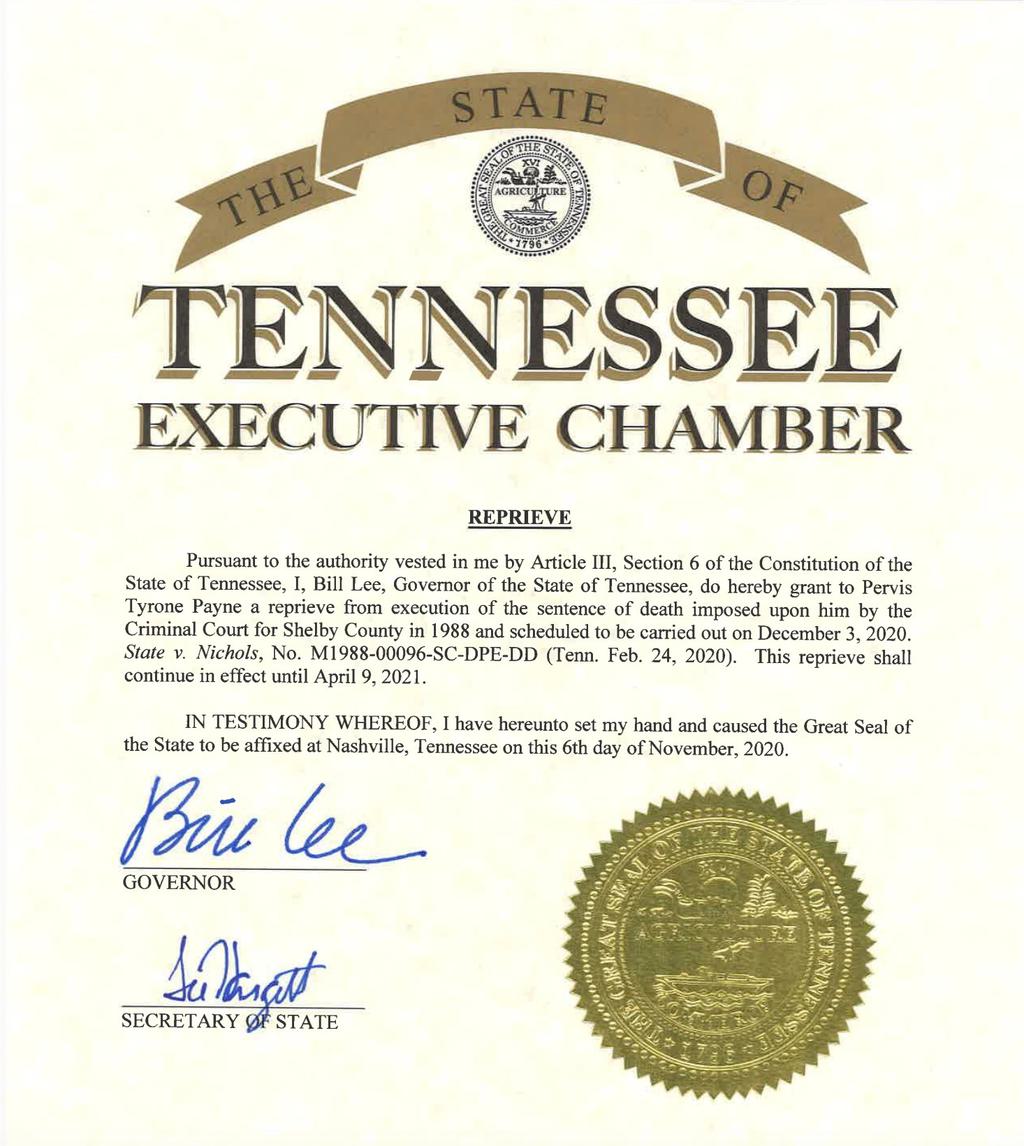 Citing the coronavirus pandemic, Tennessee Governor Bill Lee has granted a temporary reprieve to death-row prisoner Pervis Payne, halting his scheduled December 3, 2020 execution. The execution was the last scheduled by any state in 2020, assuring that states will carry out fewer executions in 2020 than in any other year since 1983.
Lee issued a temporary reprieve on November 6, 2020 that will remain in effect until April 9, 2021. A short statement released by the governor in connection with the reprieve order stated that he had granted the reprieve "due to the challenges and disruptions caused by the COVID-19 pandemic."
Issues in Payne's Case
Payne had sought to halt his execution on multiple grounds, drawing wide support from the African-American community in Memphis and Black legislators, legal associations, and faith leaders across Tennessee. His lawyers have alleged that Shelby County prosecutors, who have a history of misconduct in capital cases, violated Payne's rights by withholding exculpatory evidence and making racist arguments to the jury during his rial. The trial court has ordered DNA testing on recently discovered physical evidence that prosecutors had withheld from the defense at the time of trial. Results of the testing, which Payne's lawyers and the Innocence Project have argued may prove his innocence, are pending.
Payne also has alleged that his execution would be unconstitutional because he has intellectual disability. In 2002, the U.S. Supreme Court ruled in Atkins v. Virginia that executing individuals with intellectual disability constitutes cruel and unusual punishment, in violation of the Eighth Amendment. However, Tennessee provides no judicial mechanism for death-row prisoners who completed their state court appeals before Atkins was decided to present evidence of their intellectual disability. The Tennessee legislative black caucus, which on November 4 introduced legislation to create that mechanism, asked Governor Lee to put off Payne's execution so the legislature can consider the bill when it reconvenes in 2021.
In a virtual press conference announcing the introduction of the bill, Memphis state representative G.A. Hardaway Sr. said the bill would "allow the state and its citizens to abide by the Constitution and provide … justice for Mr. Payne [and] those in similar situations." "We are on the verge of murdering Pervis Payne and not allowing him the opportunity to see justice. He's still a citizen of these United States and he deserves … the opportunity to pursue justice," Hardaway said.
Hardaway said he anticipates bipartisan support for the bill.
Payne's lawyers additionally asked Governor Lee to delay the execution because of the impossibility of meaningfully investigating and litigating the issues in his case and the significant public health risks of going forward with an execution during an uncontrolled pandemic. Using identical language, Lee granted a reprieve of execution to Harold Nichols on July 17, 2020 based on coronavirus concerns.
In a statement released November 6, Payne's defense team praised the Governor's order. Assistant federal defender Kelley Henry said: "Governor Lee was right to delay Pervis Payne's execution due to the Covid-19 crisis. Bringing witnesses into the prison is unsafe for them, the staff, and the prisoners." The additional time, she said, "will give the Tennessee Legislature the opportunity to pass bi-partisan legislation to allow Mr. Payne's and others' claims of intellectual disability to be heard in court."
State Executions in 2020
Payne's execution was the last scheduled by any state to be carried out in 2020. States have conducted a total of seven executions in 2020, the fewest in any year since the five executions carried out in 1983. Five states have conducted executions this year, matching 2016 and 1983 as the fewest in 37 years. The federal government did not carry out executions in either of those years. The only years in which fewer states put prisoners to death since executions resumed in the U.S. in 1977 were 1978 and 1980, with no executions; 1977 and 1981, with one each; and 1979 and 1982, with two each.
The historically low execution numbers are attributable in significant measure to the impact of the COVID-19 pandemic on state judicial systems. However, before the pandemic hit, the U.S. was on course for its sixth consecutive year of fewer than 30 executions, after peaking at 98 executions in 1999.
Sources
Katherine Burgess, Gov. Bill Lee grants tem­po­rary reprieve for death row inmate Pervis Payne, Memphis Commercial Appeal, November 6, 2020; Yolanda Jones, Governor grants Pervis Payne tem­po­rary reprieve, Daily Memphian, November 6, 2020; Steven Hale, Governor Grants Reprieve for Pervis Payne Due to COVID-19, Nashville Scene, November 6, 2020; Katherine Burgess, Bill aims to save intel­lec­tu­al­ly dis­abled from death row, but will it help Pervis Payne?, Memphis Commercial Appeal, November 4, 2020; Travis Loller, New bill aims to stop exe­cu­tion of intel­lec­tu­al­ly dis­abled, Associated Press, November 4, 2020.
Read the Order of Reprieve and the Statement by Governor Bill Lee.
Juveniles
Jun 06, 2023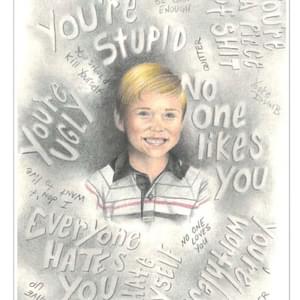 Jurors Who Sentenced Michael Tisius to Death Express Regret