A more than $1.6 million price tag for prosecuting a Colorado death-penalty case that the victim's family opposed and that resulted in a life sentence has caused some Coloradans to question whether capital prosecutions are worth the cost. On August 14, 2019, Miguel Contreras-Perez (pictured) was sentenced to life in prison after he pleaded guilty to the murder of a correctional officer and the attempted murder of another officer. The sentence came seven years after the murder and after Colorado reimbursed local prosecutors for legal costs in excess of $1.6 million accumulated during the course of prosecuting the case.
James Bullock, District Attorney for Colorado's 16th Judicial District, sought the death penalty against Contreras-Perez for the murder of Colorado Department of Corrections Sergeant Mary Ricard at a state prison. When Bullock announced his intention to seek the death penalty, Ricard's family vociferously objected. Ricard's daughter, Kate Smith, told reporters "I don't agree with the death penalty. We've had many, many meetings with Mr. Bullock asking him not to seek the death penalty."
State law allows Bullock's office to bill the Department of Corrections for the cost of the prosecution, and a public records request revealed that the department paid the district attorney's office $1.665 million between October 2012 and July 1, 2019. Defense billing records contain legally privileged material that exempt them from disclosure under Colorado's public records law, so there is no estimate of the total cost of this case. However, studies in jurisdictions across the country have found that capital prosecutions are much more expensive to defend and prosecute than non-capital cases.
In a guest post for the Colorado Independent, civil rights lawyer Faisal Salahuddin noted that "Colorado imposes the death penalty on fewer of its death-eligible defendants than any other state" and has executed just one person for the more than 8,100 murders committed in the state during the past half-century. "While Mr. Bullock's quixotic jousting in pursuit of the death penalty might yield him some votes at election time," Salahuddin wrote, "it will be all Coloradans – and not just taxpayers in his judicial district – who will foot the bill. Money wasted in a futile endeavor could have been spent on a variety of ways to combat crime, and on rehabilitative services and grief counseling."
Smith summarized the impact of the failed capital prosecution on the Ricard family. "I am disgusted with the justice system," she said. "Colorado's justice system is neither swift nor just."
Sources
Tracy Harmon, Death penal­ty stance means big bucks for La Junta DA's office, The Pueblo Chieftain, August 12, 2019; Tracy Harmon, Inmate sen­tenced to life plus 48 years in cor­rec­tion­al officer's death, The Pueblo Chieftain, August 13, 2019; Faisal Salahuddin, Guest Post: Colorado's death penal­ty does not put inmates to death, The Colorado Independent, August 21, 2019; Kirk Mitchell, Man who killed Colorado prison guard gets life in prison with plea to remove death penal­ty, The Denver Post, August 14, 2019; Kirk Mitchell, DA seeks death penal­ty against inmate who killed prison sergeant, The Denver Post, February 17, 2016.
Human Rights
May 24, 2023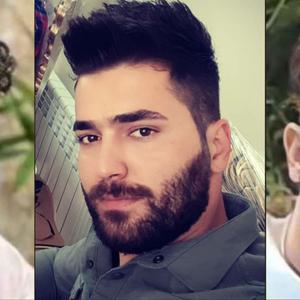 Iran Continues Aggressive Use of Death Penalty Despite International Condemnation