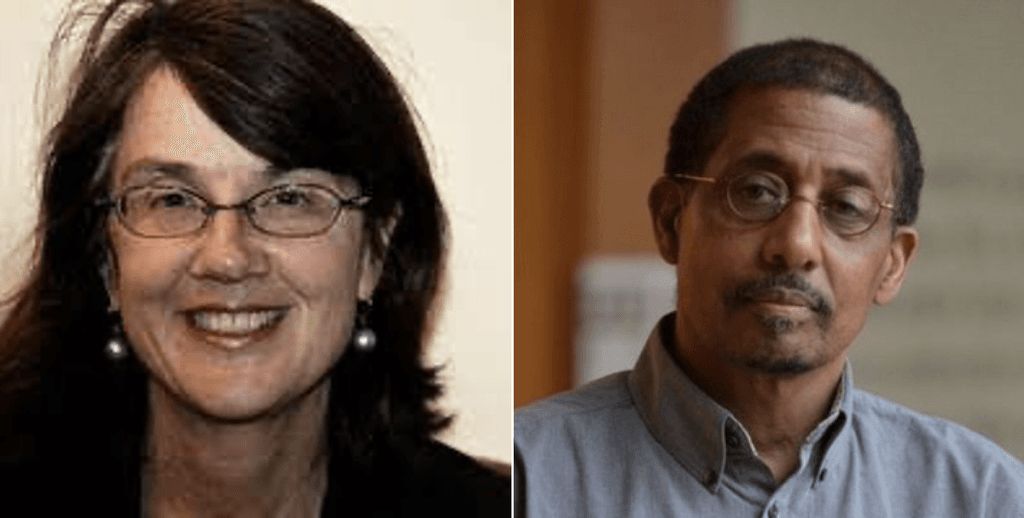 As the United States undergoes an awakening on racial injustices in policing and the judicial process, commentators and public policy advocates are calling for a reimagining of public safety and criminal punishment that rejects the reflexive imposition of harsh punishment as an instrument of social control.
In an April 9, 2021 op-ed in The Washington Post and a series of April 12 essays by the Brennan Center for Justice, policy experts say it is time for the nation to view the U.S. legal system through a new conceptual lens. Ending capital punishment and the United States' culture of punitive excess, they say, are core components of that new vision.
In their Washington Post op-ed, Johanna Wald and David J. Harris (pictured), the former director of strategic planning and current managing director, respectively, of the Charles Hamilton Houston Institute for Race and Justice at Harvard Law School, argue that "[a]bolishing the death penalty must be part of reimagining safety." Calling the death penalty "an egregious and racist policy that has no place in a civilized country," they write that the U.S. is at an historical moment in which death penalty abolitionists "can align with those pushing for 'community justice' — a future in which cities' budgets and politics are truly responsive to the community's evolving health and safety priorities, not stuck in the punishment-first approach of the past."
While death-penalty opponents have often regarded capital punishment as an issue unto itself, Wald and Harris link the death penalty to other "tough on crime" policies like overpolicing and mass incarceration and place it in the historical context of "our nation's history of white supremacy, racial terror and social control." "Capital punishment is more than a visceral and tragic indication of which lives matter in our society," they write. "It vividly and powerfully illustrates how scarce public resources and attention are misdirected to support 'the machinery of death' instead of policies that will actually promote well-being." They see the erosion of the death penalty as part of a movement that will make "investments in housing, education, jobs, violence prevention, health care and civic engagement take priority over policing, prisons and prosecutions."
The Brennan Center's series broadens that point, addressing the "era of punitive excess" that has made the United States an outlier in the world in its use of harsh punishments. In three essays by criminal justice scholars and a Brennan Center senior fellow, the center's experts detail the shared beliefs that underlie the culture of punitive excess, the racist impact of excessive punishments, and the ways that the punitive mindset pervades U.S. policies.
Jeremy Travis, the executive vice president of Criminal Justice at Arnold Ventures and Bruce Western, a Columbia University professor of sociology, provide social context for their concept of "punitive excess." "Today's landscape of punishment," they write, is not isolated to jails and prisons, but "includes the extensive criminalization of social problems such as homelessness and mental illness, intrusive policing policies such as stop and frisk, the imposition of fines and fees that exacerbate poverty, the legislatively defined collateral sanctions that close off opportunities for a full life to millions with criminal records, and the new technologies that place the entire public under a form of state surveillance." They describe criminal punishment as an instrument of social control, and the unequal distribution of punishment across race and socioeconomic status as an "essential fact" of its existence.
Travis and Western argue that social inequities cannot be addressed within the punitive system, but only by alleviating the underlying conditions. "If the problems of crime, disorderly behavior, and idleness are characteristic of the social conditions of poverty," they say, "then justice is found through the abatement of those social conditions rather than punishing those who live in them."
An essay by Jonathan Simon, a professor of criminal justice at the University of California – Berkeley, addresses what he calls America's "punitive civic religion." That religion, he says, rests on three myths: accountability, meaning that people who commit crimes must repay a debt to society; the division of the population into the hardworking and the idle and the attribution of crime to idleness; and "the belief that our law enforcement institutions — judges, police, prosecutors, prison officials — are expert at identifying the truly dangerous, whose removal to prison would make society much safer." He argues that these three myths "need to be reinvented in light of our evolving commitment to decency and subjected to the kind of experimentation and testing we demand from other aspects of government."
Brennan Center Senior Fellow Theodore R. Johnson explores the racial dynamics of punitive excess, drawing a line from segregation and lynching to the internment of Japanese Americans during World War II to current policies of immigrant detention and mass incarceration. "Today, Latino immigrants and undocumented denizens are caged in detention facilities and separated from their families, and Black Americans are incarcerated at alarmingly high rates and are overrepresented in punitive excesses such as solitary confinement and the death penalty," he writes.
Johnson presents the concept of a "value gap," a term coined by African American studies scholar Eddie Glaude Jr. encompassing "the idea that the true plague in American society is that people of color, particularly Black people in a nation where chattel slavery featured so prominently, are simply valued less." Quoting Glaude, he writes that "no matter what law and policy is implemented with racial justice and equality as its goal, if the value gap is left unaddressed … 'our systems will always produce the same results: racial inequality.'" Because of this reality, Johnson argues, "Reimagining justice in America requires a color-conscious approach to policy, employing measures and taking actions that account for people's disparate paths and experiences."
Sources
Johanna Wald and David J. Harris, Abolishing the death penal­ty must be part of reimag­in­ing safe­ty, Washington Post, April 9, 2021; Jeremy Travis and Bruce Western, The Era of Punitive Excess, Brennan Center for Justice, April 13, 2021; Theodore R. Johnson, How Punitive Excess Is a Manifestation of Racism in America, Brennan Center for Justice, April 13, 2021; Jonathan Simon, Losing Our Punitive Civic Religion, Brennan Center for Justice, April 13, 2021.
Juveniles
Jun 06, 2023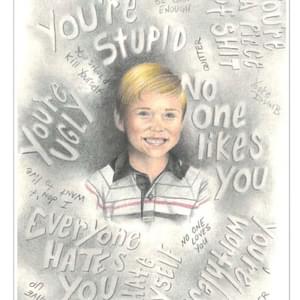 Jurors Who Sentenced Michael Tisius to Death Express Regret
International
Jun 01, 2023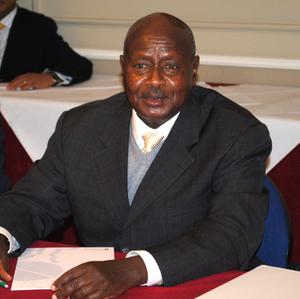 Uganda's Controversial ​
"

Anti-Homosexuality Act" Includes Possibility of Death Sentence