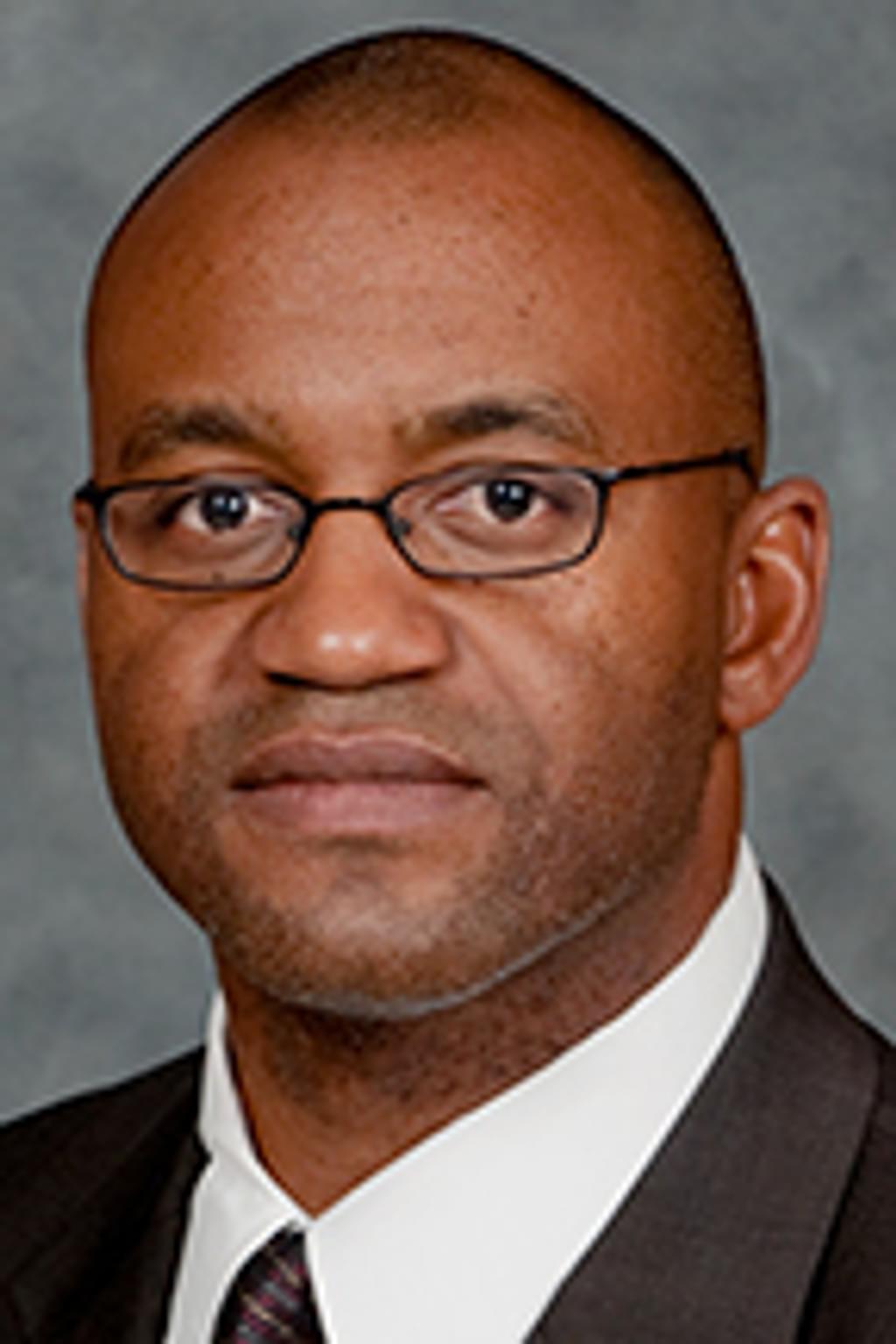 Declaring that "[r]acism still exists and has no place in society," the Tennessee Supreme Court on June 25, 2020 directed its Access to Justice Commission (AJC) to create "a new initiative to identify and eliminate barriers to racial and ethnic fairness and justice." The court's pronouncement, at the height of the racial justice protests that swept the nation following the murder of George Floyd by a white Minneapolis police officer, was meant to signal its concern about racial bias in the legal system.
For these words to be more than symbolic, commentators have responded, they must be backed up by action. And, they say, redressing the racial discrimination that sent Abu-Ali Abdur'Rahman to Tennessee's death row is a good place to begin.
In a July 22 commentary in Tennessee Lookout, Dr. Sekou Franklin (pictured), a professor of political science and international relations at Middle Tennessee State Univesity, detailed what he called "a troubling pattern of prosecutorial misconduct and racial bias" that infected Abdur'Rahman's trial. One week later, in a guest column in The Tennessean, veteran defense lawyer Jim Thomas assailed the continuing "extraordinary efforts" being made by Tennessee Attorney General Herbert Slatery to undo a court-approved plea deal that would remove Abdur'Rahman from death row because of prosecutorial misconduct, ineffective defense representation, and the unconstitutional race-based use of jury strikes to exclude Black jurors from serving on the case.
The goal of those efforts, Thomas wrote, is simply "to kill a Black man whose trial was indisputably tainted by racial discrimination in the jury selection process." Writes Franklin, "If the AJC is committed to addressing racial justice, it can start with capital punishment and the ongoing legal dispute over Abu-Ali Abdur'Rahman's … death penalty conviction."
Abdur'Rahman was convicted and sentenced to death in Nashville in 1987 for a bloody double stabbing in which one person was killed. The state and federal courts initially upheld his conviction, but in September 2019, after his death warrant had been signed, Nashville District Attorney Glenn Funk and defense lawyers reached a settlement in which Abdur'Rahman would receive a life sentence in exchange for not seeking a new trial. Funk told Davidson County Criminal Court Judge Monte Watkins at the time that "[t]he pursuit of justice is incompatible with deception" and conceded that Abdur'Rahman's trial had been infected by "overt racial bias."
The trial court approved the settlement, but Slater then sought to intervene, claiming that the District Attorney and the court had no authority to disturb Abdur'Rahman's conviction and death sentence. In oral argument in the Tennessee Court of Criminal Appeals on June 9, Slatery's office never addressed the evidence of prosecutorial misconduct and racial bias in the case. Instead, it argued that Abdur'Rahman's death sentence should be reinstated in the interests of "finality."
Franklin's commentary says that "[t]he court's AJC's new racial justice initiative has promise, but only if the group has the courage to address systemic racism. Racialized policing, prosecutorial misconduct, tainted jury pools, wrongful convictions, harsh sentencing laws and racially conservative attitudes produce a consortium of injustice that determines who lives and dies." Pointing to evidence of injustice in the case, he says, "[a]s a good-faith measure, the AJC must support the consent order that cancels Abdur'Rahman's death sentence."
Franklin notes that, in a bloody pair of stabbings, a forensic analysis by the Tennessee Bureau of Investigation (TBI) found that Abdur'Rahman had no blood stains on his clothes. Prosecutor John Zimmerman, however, withheld that TBI report from the defense and offered Abdur'Rahman's co-defendant a six-year sentence in exchange for testifying that Abdur'Rahman wielded the knife. Zimmerman also "falsely accused Abdur'Rahman of wanting to take over the Nashville drug trade," Franklin says, and in "a dog-whistling tactic probably intended to provoke negative views about Black criminality among the White jurors," Zimmerman told the jury Abdur'Rahman had been wearing a "dark 'gangster coat'" at the time of the murder.
Franklin also noted that Zimmerman, who had during one training session he taught advocated the race-based use of jury strikes, struck African Americans from the jury in Abdur'Rahman's case, questioning "their 'intelligence' and academic qualifications."
In his column, Thomas said that what he found "most striking" in Slatery's efforts to execute Abdur'Rahman "was the extraordinary level of cynicism" in actively intervening in a case to carry out a racially tainted death sentence. "[W]hatever the outcome of the attorney general's misbegotten appeal," Thomas wrote, "the state's gamesmanship in its efforts to achieve finality for Abdur'Rahman, despite the racial animus that pervaded his trial, is a discredit to the fair and impartial administration of justice."
Sources
Sekou Franklin, Commentary: TN Courts to Address Racial Bias? Start with Abu, Tennessee Lookout, July 22, 2020; Jim Thomas, Attorney gen­er­al's appeal of death row plea deal for Abdur'Rahman is cyn­i­cal jus­tice, The Tennessean, July 30, 2020; News Release, Access to Justice Commission Releases New Strategic Plan With Emphasis on Racism, Disparate Impact, TNcourts​.gov, July 30, 2020; News Release, Tennessee Supreme Court Issues Statement on Commitment to Equal Justice, TNcourts​.gov, June 25, 2020; Adam Tamburin, Allegations of racism revived death penal­ty case, but process ques­tions dom­i­nate appeal, The Tennessean, June 9, 2020; Steven Hale, State AG to Argue for Execution Despite Evidence of Racist Prosecutorial Misconduct, Nashville Scene, June 8, 2020; Adam Tamburin, Tennessee wants to put man to death despite evi­dence of racial pro­fil­ing dur­ing tri­al, The Tennessean, June 6, 2020 .