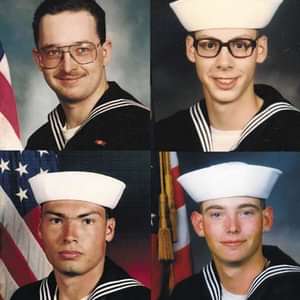 On August 6, Virginia Governor Tim Kaine held a press conference announcing conditional pardons to three of the four sailors known as the Norfolk Four. Danial Williams, Joseph Dick, Eric Williams and Derek Tic were were convicted of the 1997 rape and murder of Michelle Moore-Bosko. The pardoned defendants, Danial Williams, Dick and Tic were originally given life sentences, while Eric Williams was sentenced to eight and a half years in prison and had been released earlier. The governor reduced the sentences of the three imprisoned men to time served, and they will be released soon.
This case has drawn widespread attention because of the lack of physical evidence linking the four to the crime, evidence of coerced confessions, and a letter from Omar Ballard, an acquaintance of Moore-Bosko, who confessed to the crime. Ballard's DNA was found at the scene of the crime, and in his confession, he said he acted alone. For more information, read: Men Threatened With the Death Penalty May Have Confessed to a Crime They Didn't Commit.
("Kaine grants conditional pardons to 'Norfolk Four'," Richmond Times-Dispatch, August 6, 2009). In a press release from those representing the Norfolk Four, mixed emotions were expressed: "While we are glad that Joe, Derek and Danial will finally be coming home to their families, we are gravely disappointed that Governor Kaine has disregarded the overwhelming evidence of innocence, which proves only one man was responsible for this tragic crime," said attorney Des Hogan, who represents Derek Tice. See also Innocence.
Sentencing Alternatives
Mar 21, 2023
California to Close San Quentin's Death Row as Part of a Broader Prison Reform
International
Mar 20, 2023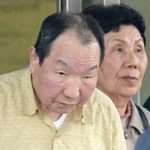 INTERNATIONAL

: Longest Serving Death Row Prisoner in the World Has Case Reversed